Happy mistakes. Today I made a happy, happy mistake. Whipped Vanilla Buttercream was the result! If you like this recipe you will also like my traditional American Buttercream Frosting.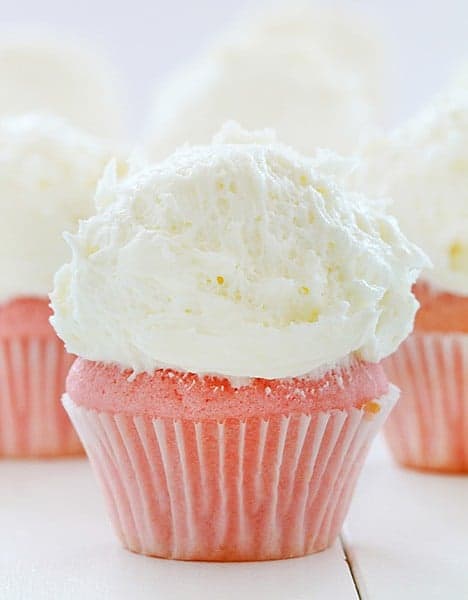 Vanilla Buttercream
I walked away from my stand mixer while making buttercream. I walked over to my computer to check an ingredient and got sucked into a facebook rabbit hole of opinions and drama and insanity. Please tell me I am not the only one who does this?!
And seven minutes later I realized my mixer was furiously whipping butter and sugar into an awesomely light and sweet frosting.
I mean, I know I did not invent this technique. (Heck, I have done it before with whipped chocolate buttercream!) Everyone and their grandma (literally, my great-grandma did this, only by HAND) has done it. But I do not have a whipped vanilla buttercream recipe on my blog so HERE YOU GO.
#boom #iamtalkingloud #idontknowwhy #movingon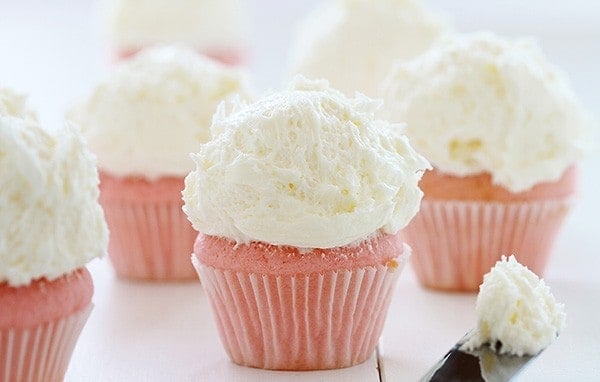 Back to this awesome little treat!
I will be sharing the recipe for that beautiful pink velvet cupcake tomorrow… as I loved it SO much that I immediately made it into a layer cake. Because that is what I do. #iamcakemaker
Today is all about that whipped frosting amazingness.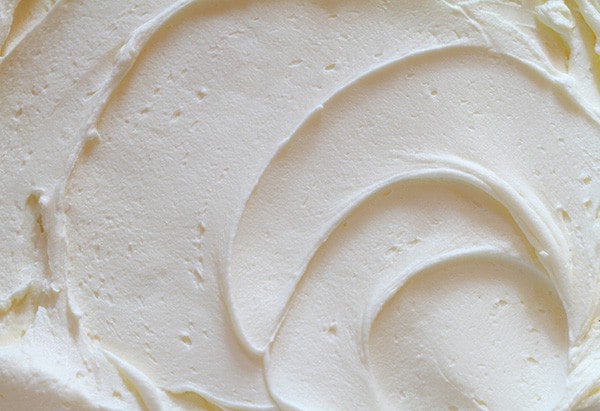 How to Make Whipped Vanilla Buttercream
Having your butter and milk at room temperature helps greatly.
Substituting whipping cream for milk is a great idea, but not necessary if you get the butter whipped up nicely. (I do not recommend skim milk in this recipe.)
I have seen this recipe as a "quick one-bowl" recipe. To do this simply add all ingredients into the stand mixer then combine on low for one minute. After ingredients are incorporated, turn mixer to high and leave it for 5 minutes. This yields very similar results!
You can definitely leave out the almond extract if that is not your preference, but PLEASE try it once before deciding. If you have a nut allergy simply use Imitation Almond Extract. (You do not need to add more vanilla to compensate.) But do experiment with other extract flavors! Like coffee or root beer or lemon or orange!
And yes, yes you can decrease the sugar content if you want. I have seen it as low as 2 cups. Start with two and then taste test along the way to determine your ideal flavor and texture.
Pink Velvet Cupcakes are made from this Pink Velvet Cake Recipe!
Here is a PRO-TIP from a high-end Bakery owner:
If you want your buttercream even smoother, put it into the food processor! Right after you have followed the recipe directions above (using a stand-mixer) put the frosting into the food processor and process on low speed for about 5 minutes. It creates a SILK like texture that is perfection!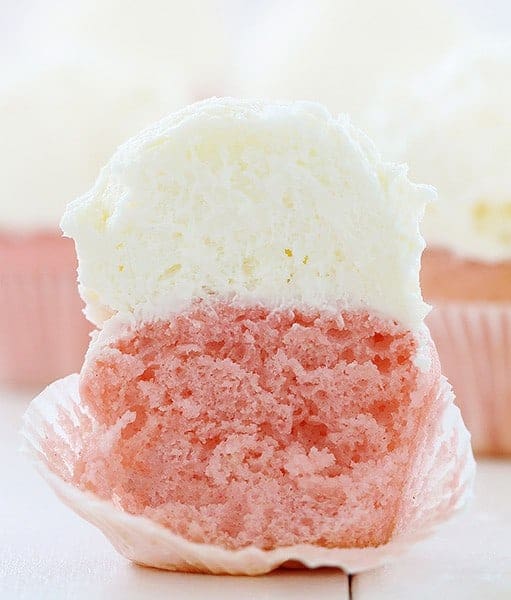 Not only is this whipped buttercream one of the best tasting I have ever had, but it is PERFECT for piping!!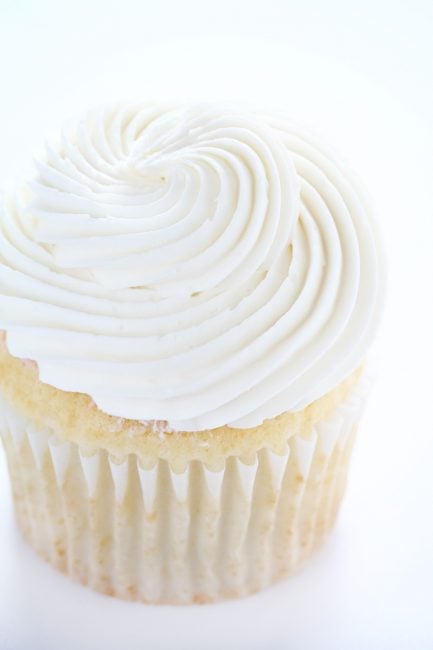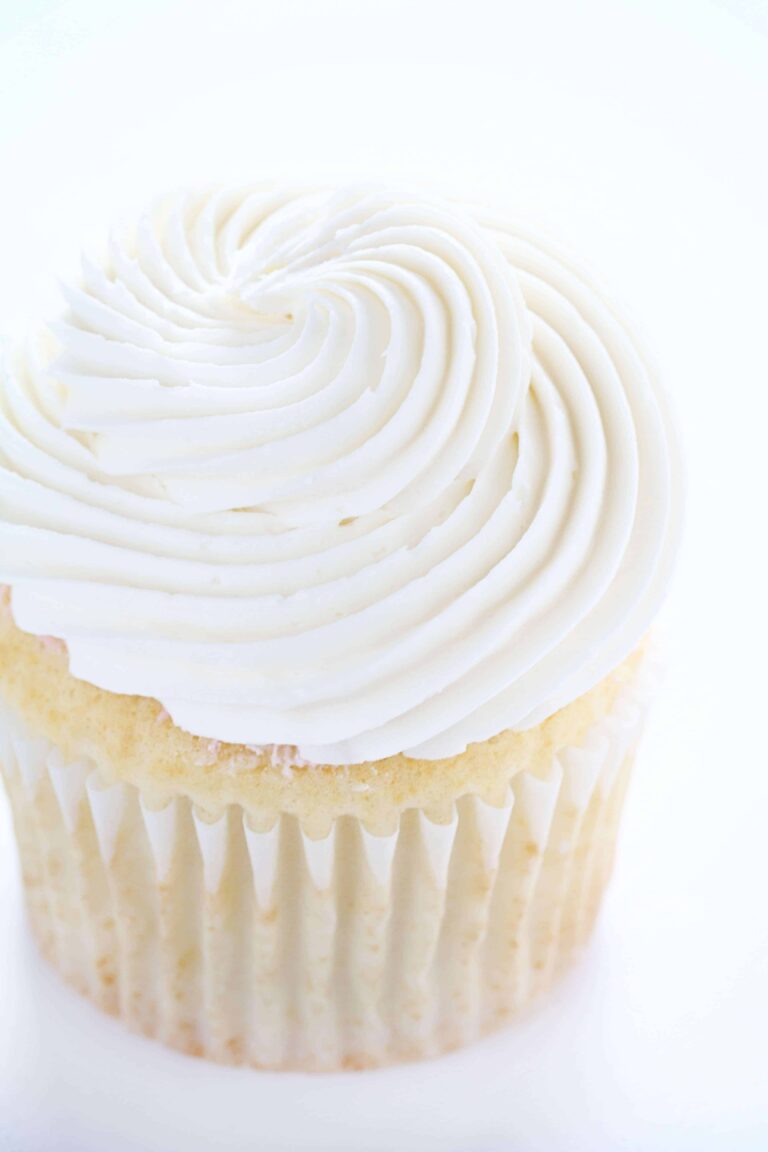 I tinted this frosting turquoise for a fun piping experiment: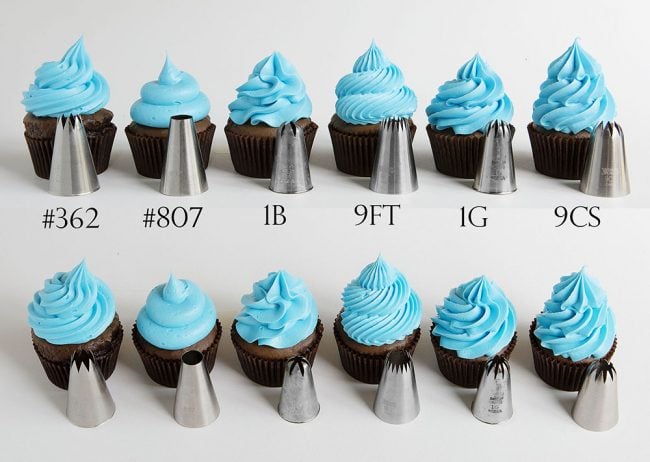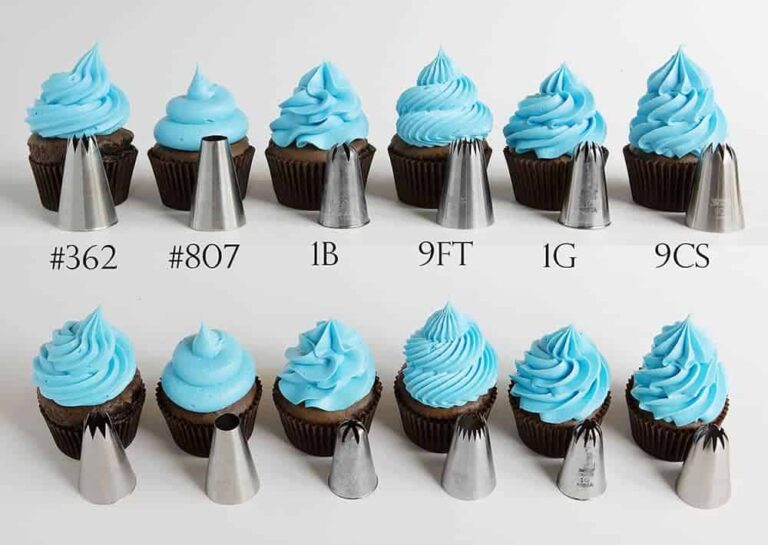 Here is an amazing PRO-TIP on how to get WHITE frosting:
Use pale butter. Quite frankly, this often equates to the most inexpensive butter, which works for me. 😉
Use clear imitation vanilla extract.
And here is the tip that just might rock your world...
try adding the TINIEST amount of purple food color. A VERY small amount.
Here is the video where Cakes by Raewyn describes how to do this!! Trust me, it's LIFE CHANGING!!! When you do this you don't have to worry about the color of your butter or extract.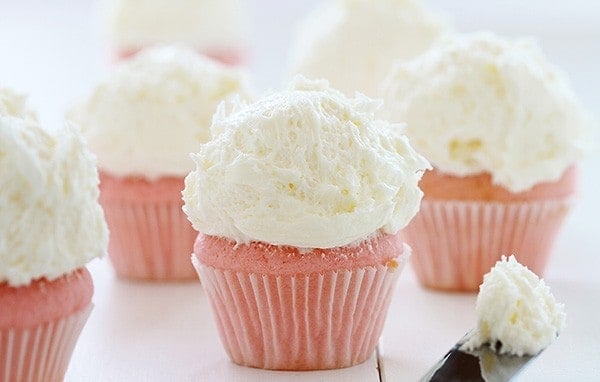 Vanilla Buttercream
The BEST Whipped Vanilla Buttercream frosting!
Ingredients
1

cup

(2 sticks or 226g) butter,

softened

2

teaspoons

McCormick® Pure Vanilla Extract

1

teaspoon

McCormick® Pure Almond Extract

32

oz

confectioners sugar, sifted*

2

tablespoons

whole milk,

you can use up to 1/2 cup if you need a loose, creamy consistency

pinch

salt

*You can use as little as 16 ounces if you want to decrease sugar
Instructions
Beat butter in bowl of stand mixer with whisk attachment on medium-high speed until light and fluffy. (about 3 minutes)

Add vanilla and almond extract.

With the mixer on low, slowly add in confectioners sugar , milk, and salt; frequently scrape sides and bottom of the bowl.

Once incorporated, whip frosting for at least 3 minutes on medium high to high. (My mixer went for 7 minutes)

If frosting is too thick to spread, gradually beat in additional milk.

Store in refrigerator up to 2 weeks. Rewhip before using.
Video
Did you make this recipe?
Thank you for making my recipe! You took pictures, right? Well go ahead and post them on Instagram! Be sure to mention me @iambaker and use the hashtag #YouAreBaker.