I have been making this recipe forever now.  Its my go-to recipe for a quick and easy hot breakfast.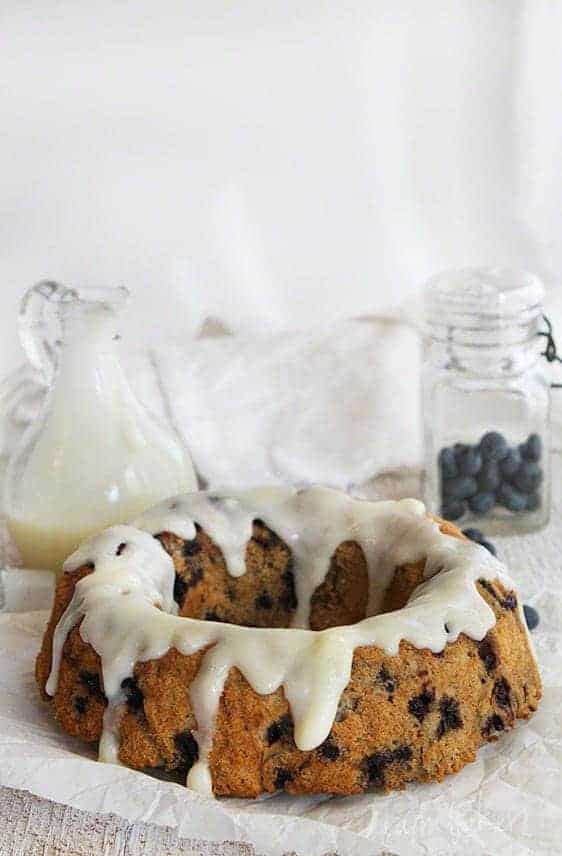 This is a big recipe, making about 3 dozen muffin's or three small sized (MINI) breakfast cakes.  I made a mini bundt and two breakfast pies on this particular morning.  When I make muffins we will have enough left over for the next days breakfast too.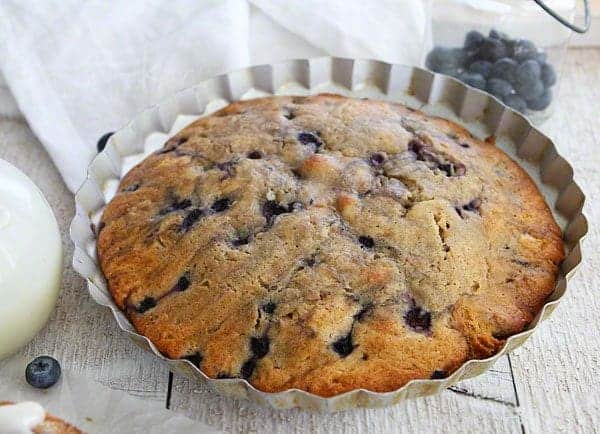 While we love them on their own, I just happened to have some cream cheese frosting in my fridge.  So I added a couple tablespoons of milk to thin it out and poured it over the bundt.
Cream Cheese Frosting + Blueberry Cake = Awesomeness.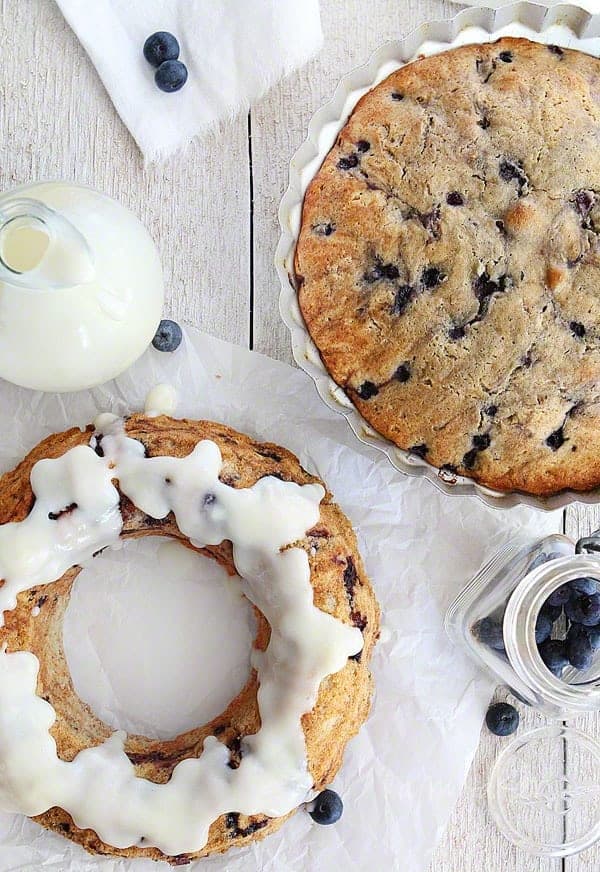 This recipe was slightly adapted from Taste of Home's Frozen Blueberry Muffins.  We really like it because it doesnt taste overly sweet.  You are definitely eating a muffin for breakfast, not cupcake.  The flavor comes from the blueberries, which is what we like.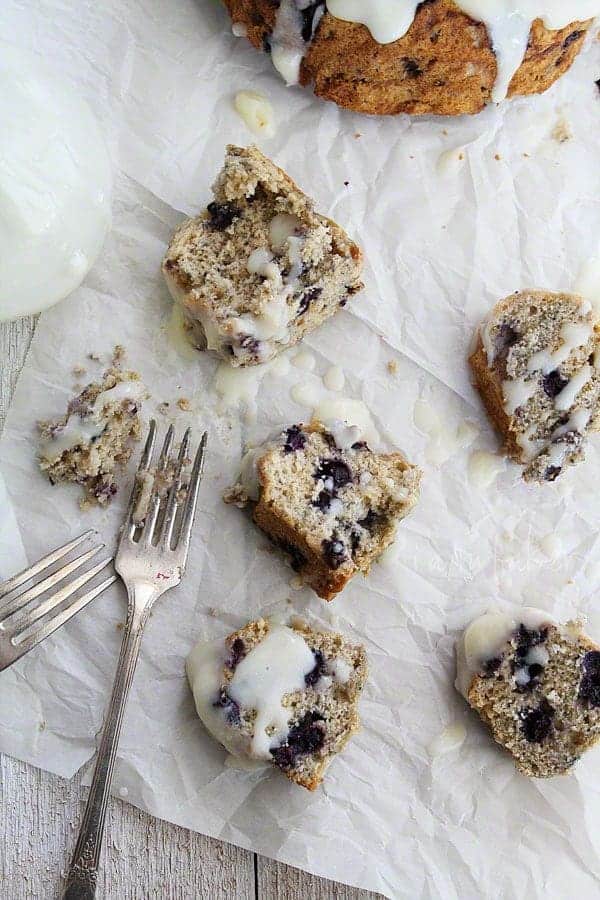 Tips for Success:
When I use frozen wild blueberries I use 3 cups.  The wild blueberries are much smaller than the kind I buy in the frozen food section of the grocery store.
I have halved this recipe successfully.  I have a family of six though (almost seven!) and they were gone instantly, so for us Big Batch is the way to go.  You can also freeze these.  I mean, I have heard that.  I mentioned there were six of us right?
I have made this recipe with all the ingredients at room temperature and also with the eggs, milk, and butter cold.  It is such a sturdy recipe I really did not notice a difference in the consistency.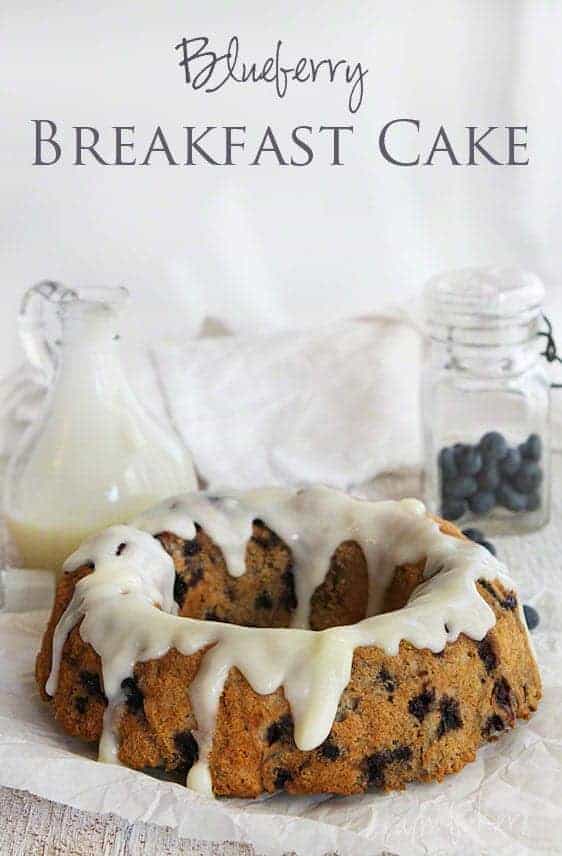 What is your favorite breakfast muffin?