Blueberry Cruffins will be your new favorite blueberry treat made with fresh blueberries rolled into crescent roll dough sheets and baked to a golden brown. Each cruffin is layer after layer of soft dough bursting with blueberries in every bite! Once you see how fun and delicious they are to eat, be sure to also try my Cinnamon and Sugar Cruffins.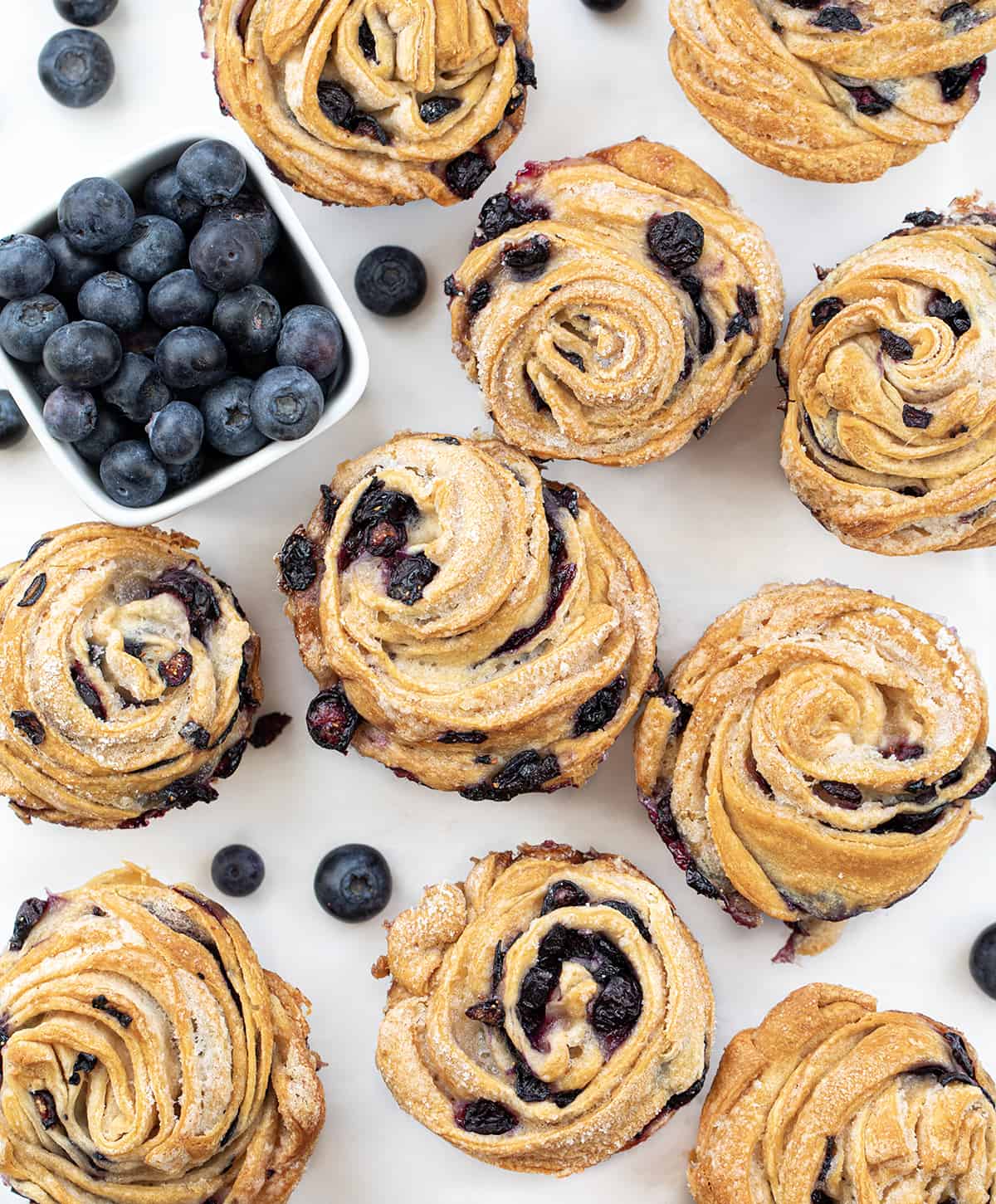 What Is A Cruffin?
Most of us have enjoyed a blueberry muffin, but what is a blueberry cruffin? It's a cross between a croissant and a muffin. In this recipe, crescent roll dough is used as a convenient substitute for croissant dough, making it accessible for anyone to make without the need for homemade dough. The dough is rolled up with blueberries and sugar, creating layers of sweetness in each bite. Blueberry cruffins can be enjoyed in various ways, whether as a grab-and-go breakfast, a snack paired with coffee or tea, or even served as a dessert. I also have Apple Butter Cruffins, Carrot Cake Cruffins, and Chocolate Peppermint Cruffins you will love!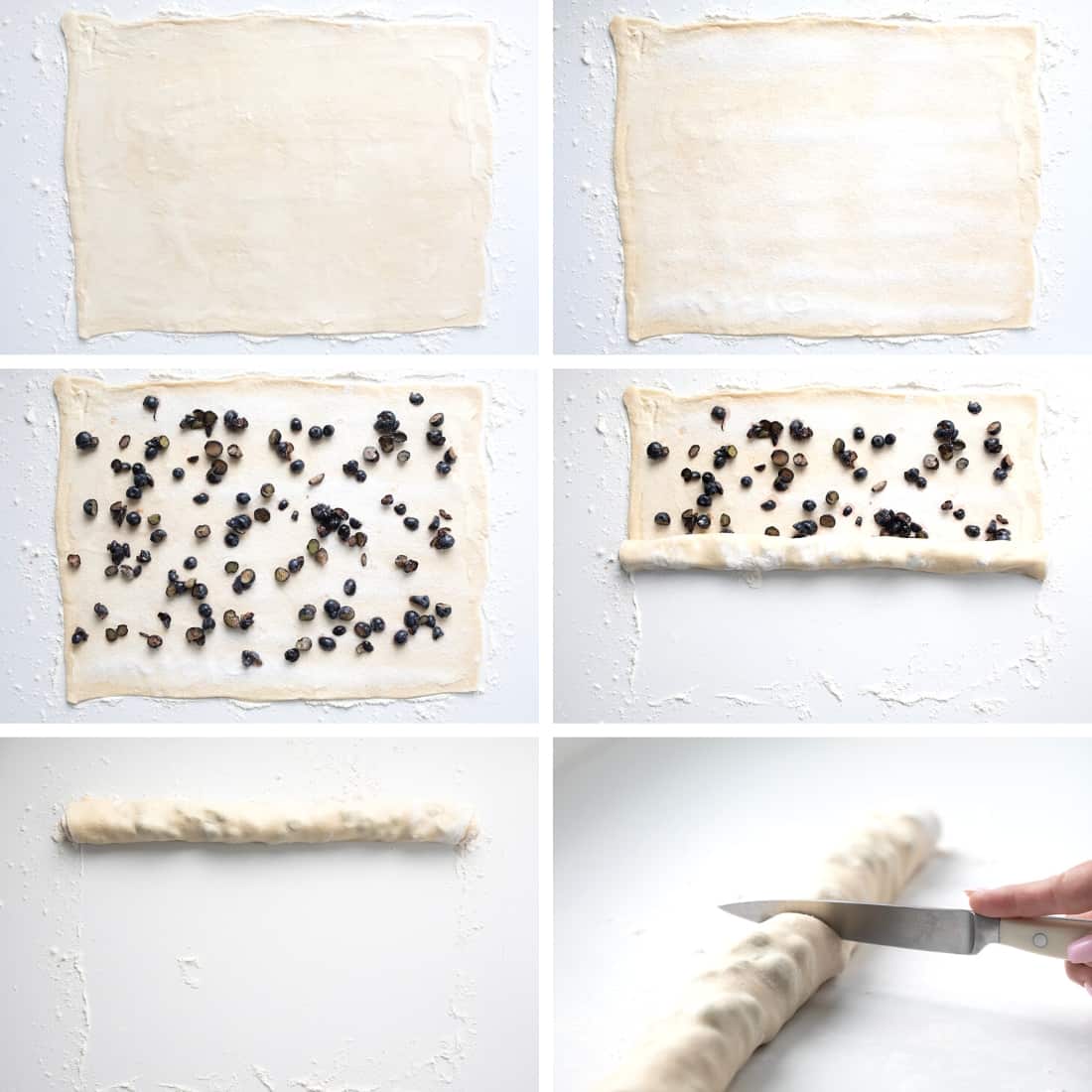 Ingredients & Substitutions
Dough: Cruffins are a delectable treat using store-bought crescent roll dough in sheet form. If you have the dough with perforations, no worries – just pinch the seams together to create a seamless sheet. However, if you prefer to make the dough from scratch, I will give you a couple of recipes you can try next.
Butter: Soften the unsalted butter to spread over the three sheets of dough.
Sugar: To enhance the sweetness of the blueberry cruffins, sprinkle a generous amount of granulated sugar over the dough before baking. This will create a delightful sugary crust that adds an extra layer of flavor.
Blueberries: Chop the fresh blueberries before sprinkling them over the dough. If using frozen blueberries, first, let them thaw. Then, drain them to get rid of as much excess moisture as possible.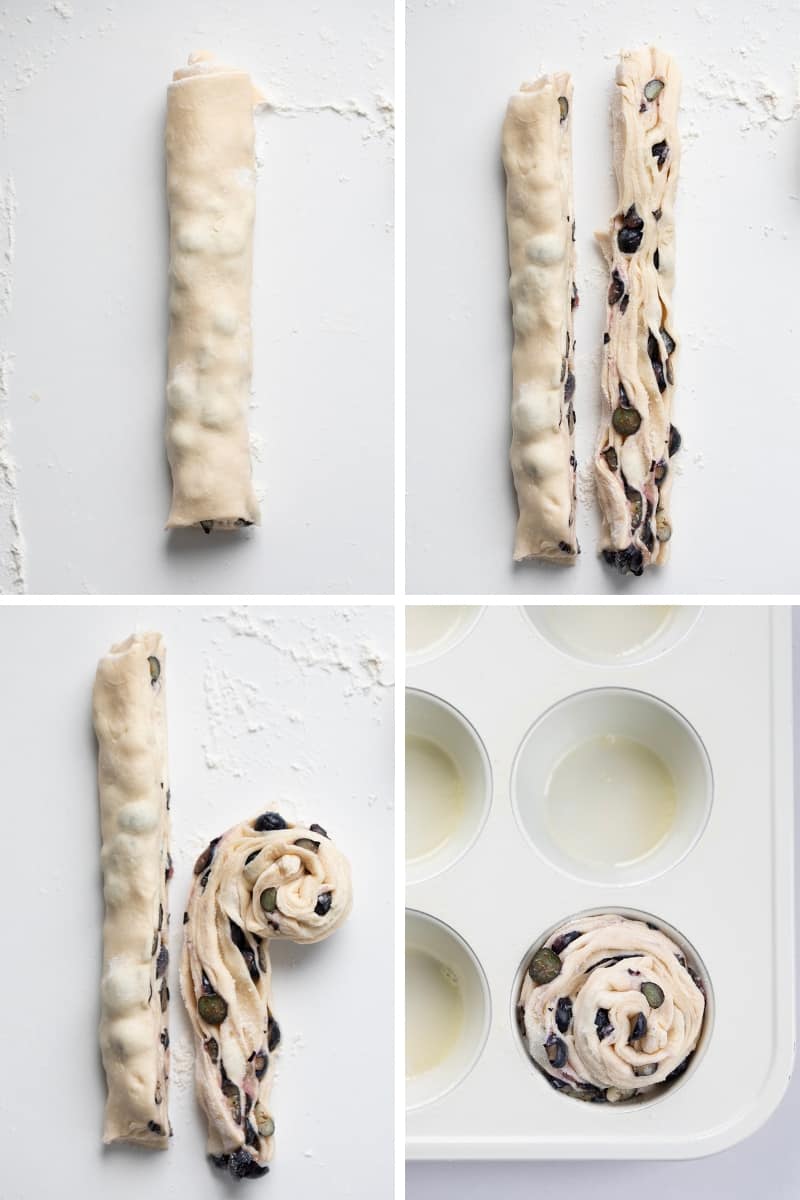 Can I Make the Dough From Scratch?
Sure! If you want to make your own dough for these blueberry cruffins, there are a couple of options. You could check out the New York Times Croissant recipe. Or, use the dough that I make for my Pumpkin Puff Pastry (without the cinnamon).
Can I Make Cruffins with Puff Pastry Sheets?
Yes! If using puff pastry sheets, you can use 3 sheets (equivalent to 1 1/2 boxes) that have been thawed according to the package instructions. This will yield 12 delicious cruffins. However, please note that the baking instructions will be slightly different. When using puff pastry sheets, follow the instructions provided for filling, rolling, and cutting the dough. Once prepared, place the rolled dough in a prepared muffin tin and bake at 400°F for approximately 24 minutes (or until golden brown and fully cooked in the center).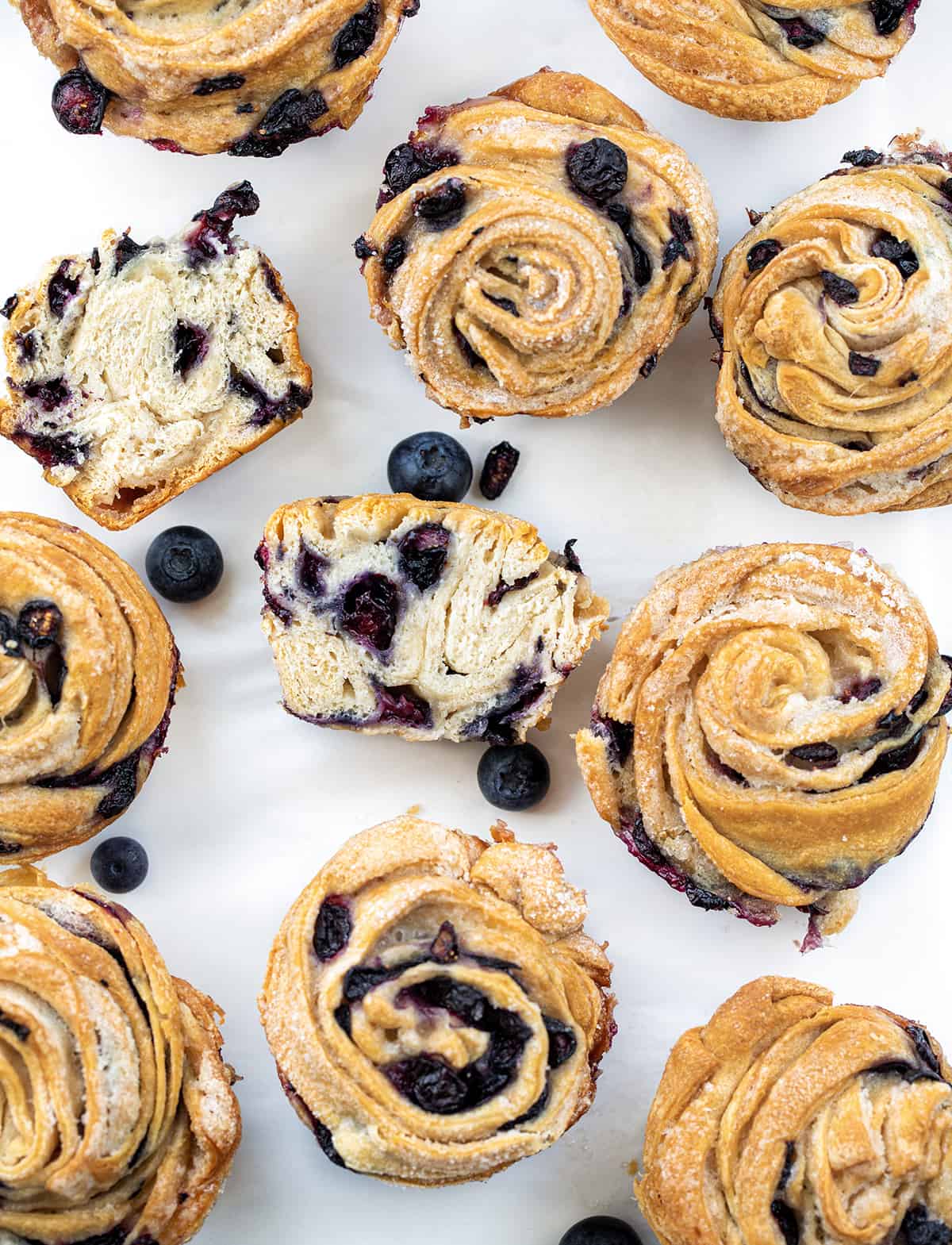 Can I Make Mini Blueberry Cruffins?
Yes, you can certainly make these into mini blueberry cruffins. With each sheet of crescent roll dough, instead of making 4 cruffins, you will make 8 (for a total of 24 if using all three sheets of dough). Cut each log in half (like the original), and then cut in half again, for 4 small 'logs' of dough. Cut each small log in half lengthwise for a total of 8. Roll as directed and place into the prepared mini muffin tin. Bake for 18 minutes at 350°F.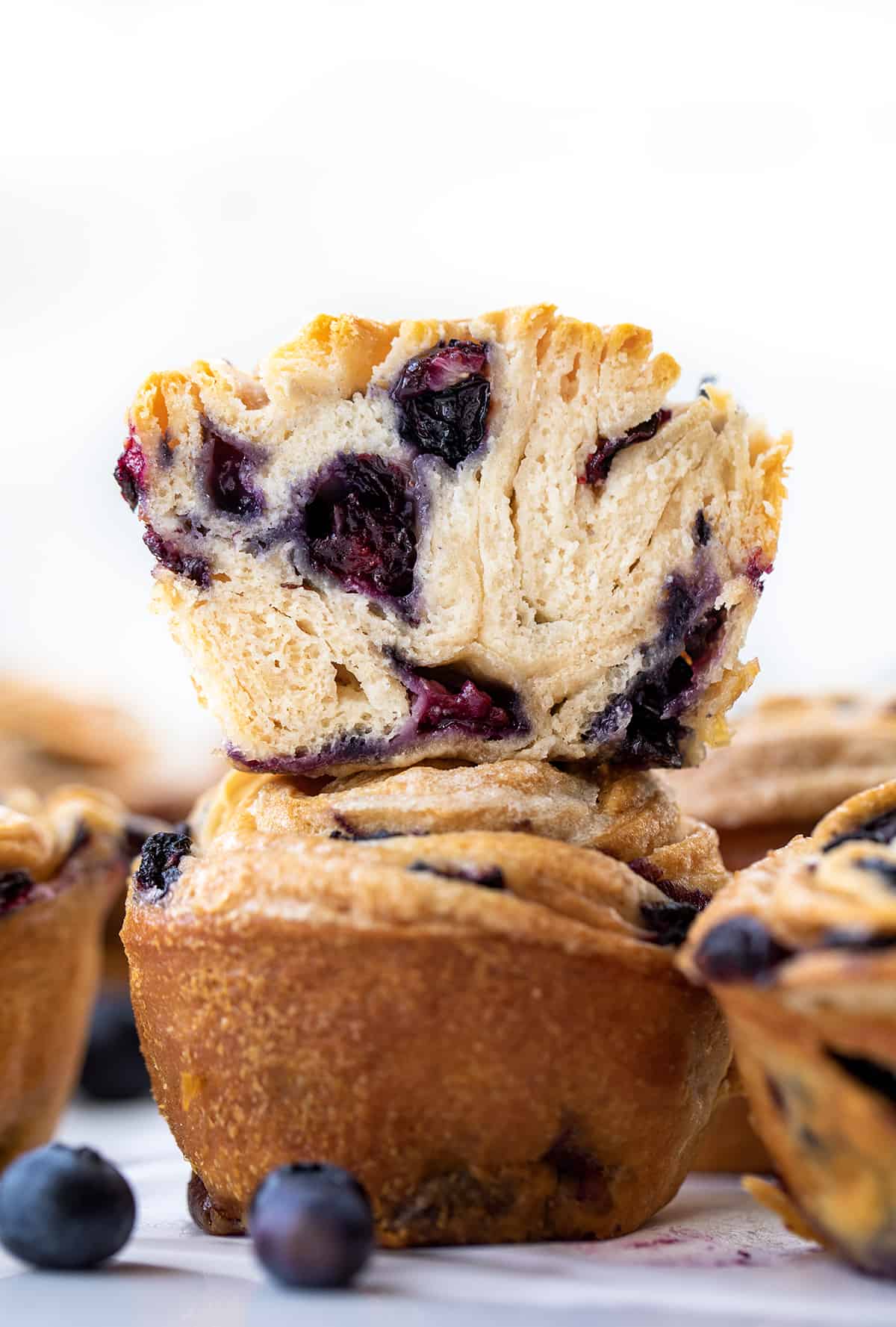 How To Store Blueberry Cruffins
Blueberry Cruffins should be stored in an airtight container. They will last for up to 3 days at room temperature. I like to warm mine up in the microwave for about 15 seconds…YUM! You can also freeze cruffins for up to 2 months.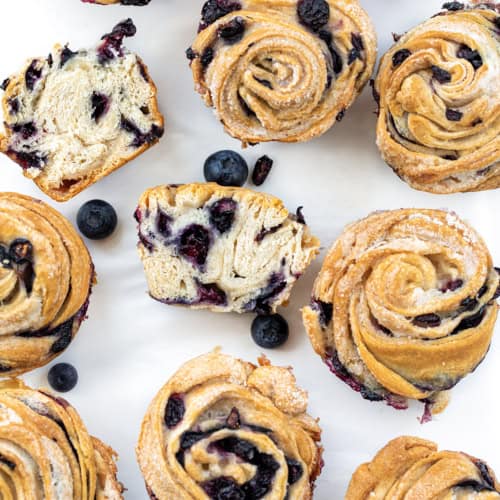 Blueberry Cruffins
Blueberry Cruffins will be your new favorite blueberry treat! They are made with fresh blueberries rolled into crescent roll sheets and then baked. It's layer after layer of soft dough bursting with blueberries in every bite!
Ingredients
3

tubes

(8 ounces each) crescent roll sheets

6

tablespoons

unsalted butter,

softened, divided

¾

cup

(150 g) granulated sugar,

divided

1 ½

cups

(222 g) fresh blueberries,

chopped, divided
Instructions
Preheat oven to 350°F. Lightly spray a standard 12-cup muffin tin with nonstick cooking spray. Set aside.

Working on a lightly floured work surface, roll out each tube of dough to a 12×16-inch rectangle. (We used crescent roll sheets; if you are using perforated crescent roll dough, be sure to pinch the seams to seal.)

Spread 2 tablespoons of softened butter evenly over each sheet of dough.

Sprinkle ¼ cup of sugar evenly over the top of each buttered dough sheet, lightly pressing it into the dough.

Top each sheet with about ½ cup of chopped blueberries, sprinkling them out evenly.

Starting on the long end of the dough sheet, tightly roll up the dough into a log.

Cut the log in half, creating two shorter logs.

Cut each of those shorter logs in half lengthwise, giving you four sections of dough. (see images above)

Repeat with the remaining two sheets of dough, so that you have 12 sections of dough in total.

Working one at a time, take a section of dough, and with the layered side facing out, wrap the section of dough around your index finger.

Place each of the cruffins into the prepared muffin tin.

Bake for 35-40 minutes, or until golden brown and the center is fully cooked.

Remove rolls from the oven. Let the cruffins cool slightly before enjoying.
Did you make this recipe?
Thank you for making my recipe! You took pictures, right? Well go ahead and post them on Instagram! Be sure to mention me @iambaker and use the hashtag #YouAreBaker.
What the Test Kitchen had to say about this recipe: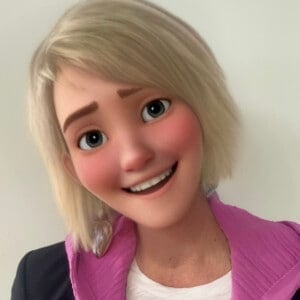 Elizabeth
This is my new favorite way to enjoy a blueberry muffin–as a cruffin! I love the layers of dough and blueberries all the way to the center. Plus, they are so soft and flavorful!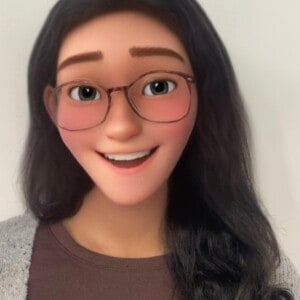 Bella
These are amazing!! I absolutely love the fresh blueberries in this. It is juicy and sweet. I think I prefer these over blueberry muffins! I love how soft and doughy the cruffins are. So good!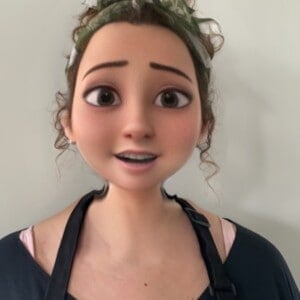 Rachael
These are delicious, flakey buttery layers with fresh blueberries throughout! You can do so many variations with cruffins but the blueberry is perfect for a fresh burst of flavor.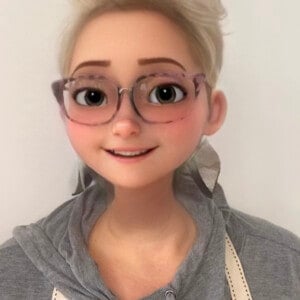 Selena
The fresh blueberries in these cruffins just set them apart. I love how the sugar and butter begin to caramelize all around the edges as they bake. So delicious!