I shared a recipe for Blueberry Zucchini Cake and it has been popular to say the least! One question that people ask over and over is, "Can I make this into a cupcake?"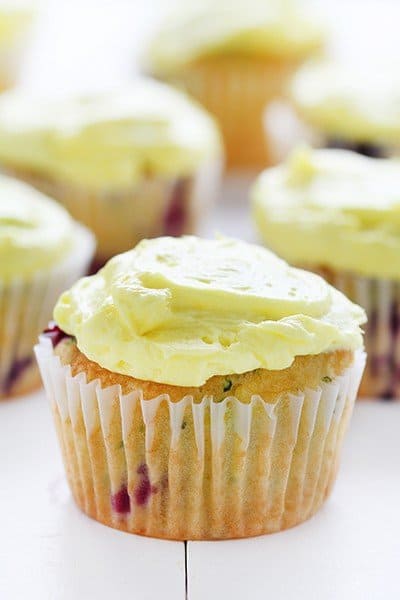 Yes! Yes, you can. But I do have a few tips on how to make it the perfect cupcake.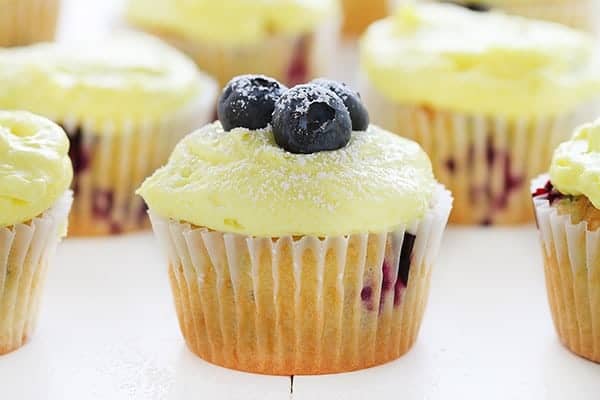 Tips for Success:
I decreased the amount of blueberries from the original recipe. With a smaller amount being used, you are able to taste the light, sweet cake. The smaller amount also means that the blueberry compliments the cupcake instead of overwhelming it.
I decreased the amount of buttercream significantly. I highly recommend a small amount of frosting on these cupcakes. The lemon buttercream works amazingly well with the blueberry zucchini cupcake, but if you have a large amount of frosting it tends to overpower the cupcake.
Do not overbake the cupcakes! Mine were done at about 17 minutes at 350 in a convection oven. The moment that the center no longer appears "wet" is when they are done.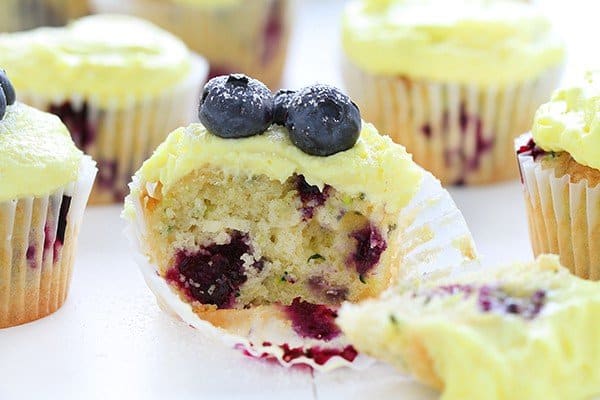 I prefer to not peel the zucchini prior to grating as I love to see the green flecks. But this is simply a preference and you can certainly peel yours. Be warned though, people will not be able to tell that the cupcakes contain a healthy vegetable!
These cupcakes also taste delicious without frosting. In fact, you would almost think it's a muffin with the light crumb and blueberries! But the amount of sugar and oil really does not qualify these as a muffin. Then again, they are probably better for you than a donut!
Just a quick shout out… thanks to all those that have supported me this blog and through social media. It means a great deal to me and I feel humbled and grateful for you. Thank you!