When I realized what day today was I immediately started baking.
Baking for me is therapeutic.  It helps me to sort out my head and thoughts.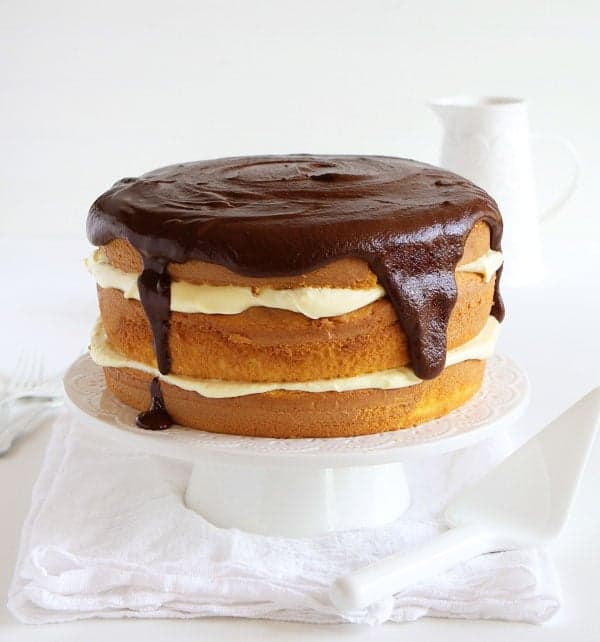 I can still remember the moment I heard of the Boston bombings.  Like everyone else, it was shock.  Horror.  Dismay.
I grieved for the three precious lives lost and felt such sorrow for the 264 others who were injured and suffered other life-altering wounds.
I sat in disbelief as it became apparent…  Someone did this on purpose.
But over the course of the next few days and weeks something else became apparent.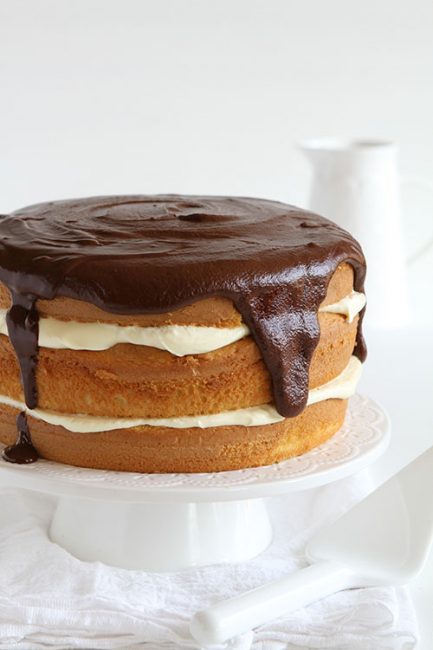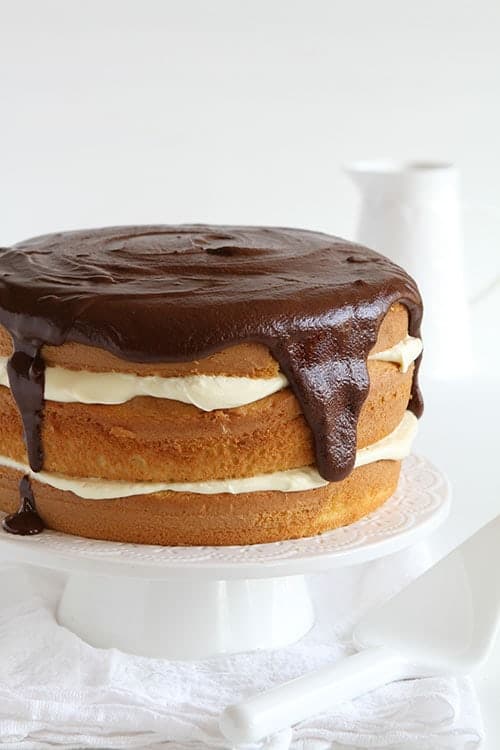 Through tragedy, the people of Boston (and ultimately all of America) were united.
These people; the victims, the survivors, and every single person who stepped into the role of hero not by choice, but by circumstance.
These people are united in compassion and strength and love.
Recipe is only for traditional Boston Cream Pie cake, not the Surprise-Inside cake.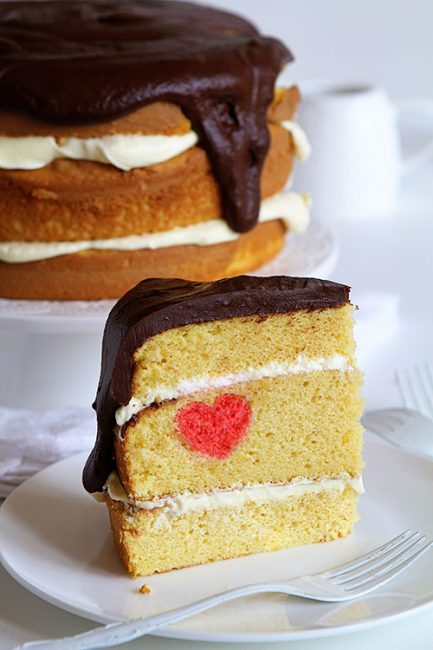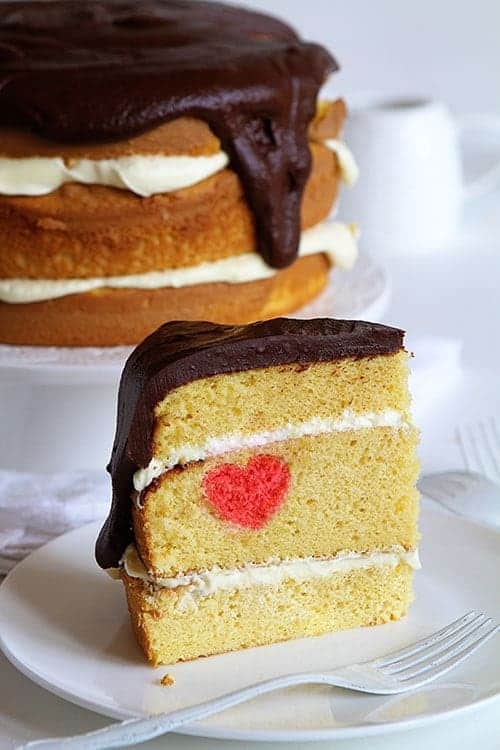 I simply made a traditional Boston Cream Pie, but made a couple little changes.
There are three layers representing the three lives lost.
There is a heart.
A sweet, small little heart, but that represents the unity and love that the people of Boston share.
I am so humbled by these people who have endured terrorism and hate, yet have chosen to come out of it with solidarity, allegiance and friendship.
You are most definitely #bostonstrong.  You are an inspiration.
If you want to see how I made the heart in the cake, here is a video showing you how to add a surprise into a cake.