Bourbon Apple Pie is a sophisticated twist to the classic dessert, made with bourbon-infused apples in a flaky, golden crust. Enjoy a slice of this pie, and you'll savor the perfect blend of sweet, tart, and warm flavors with every bite! I also have a Classic Apple Pie for those looking for a tried and true apple pie recipe.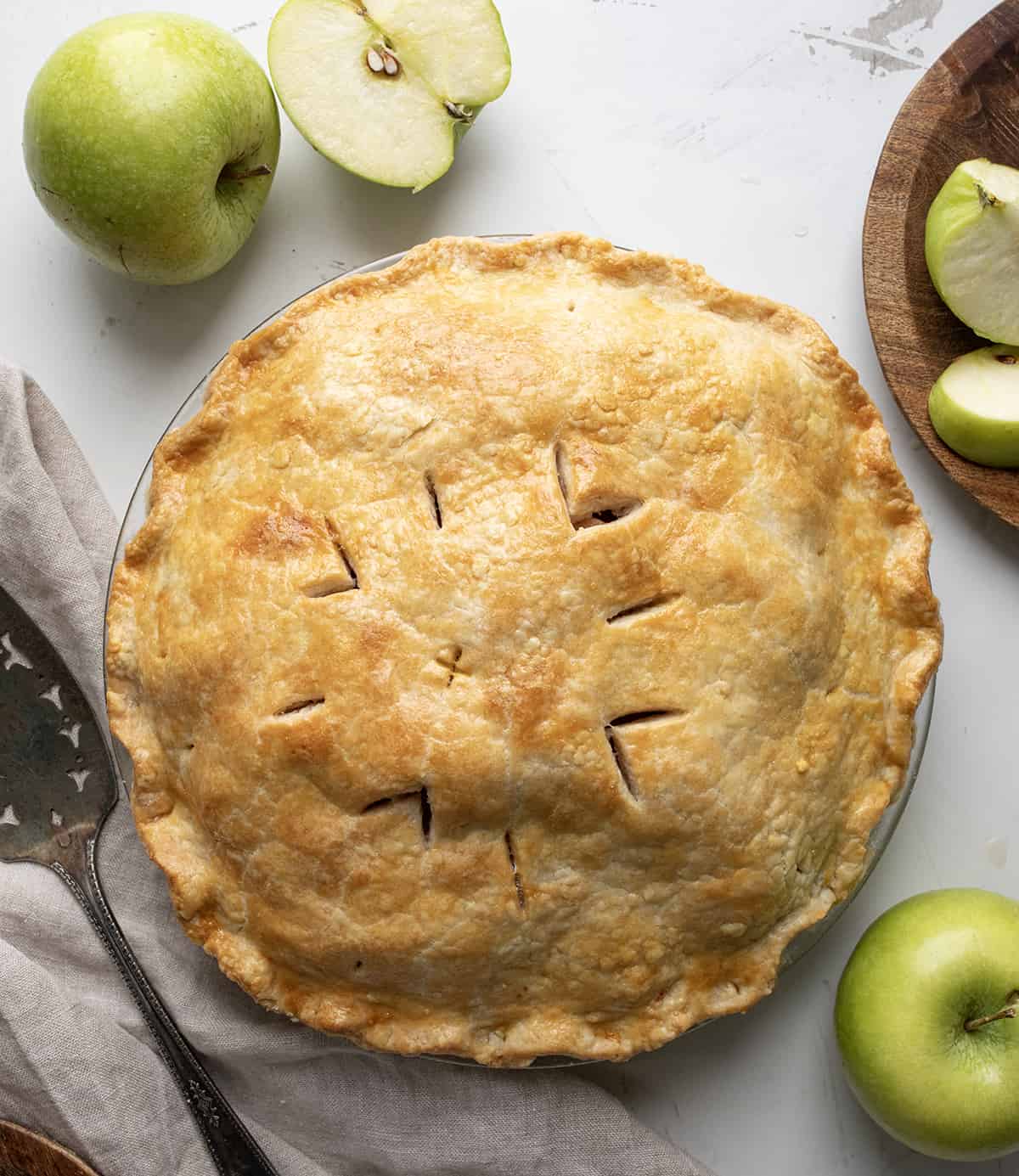 Ingredients & Substitutions
Apples: Granny Smith apples are a good choice when baking apple pies. They have a tart taste and hold up well when baked. You could also experiment with other kinds of apples like Braeburn, Fuji, or Honeycrisp. Or, try a combination of a few varieties.
Bourbon: Use your favorite brand of bourbon, or what you have on hand, as the flavors will come through in the pie. A standard bourbon like Maker's Mark, Buffalo Trace, or Woodford Reserve can be a great choice, but there are also plenty of budget-friendly bourbons to choose from, too.
Crust: For this recipe and all of your pie recipes, try my no-fail pie crust! It will be your go-to crust and the recipe is the perfect amount for a bottom and top crust. Of course, you can also use a package of store-bought pie crusts, which come with two pie crusts.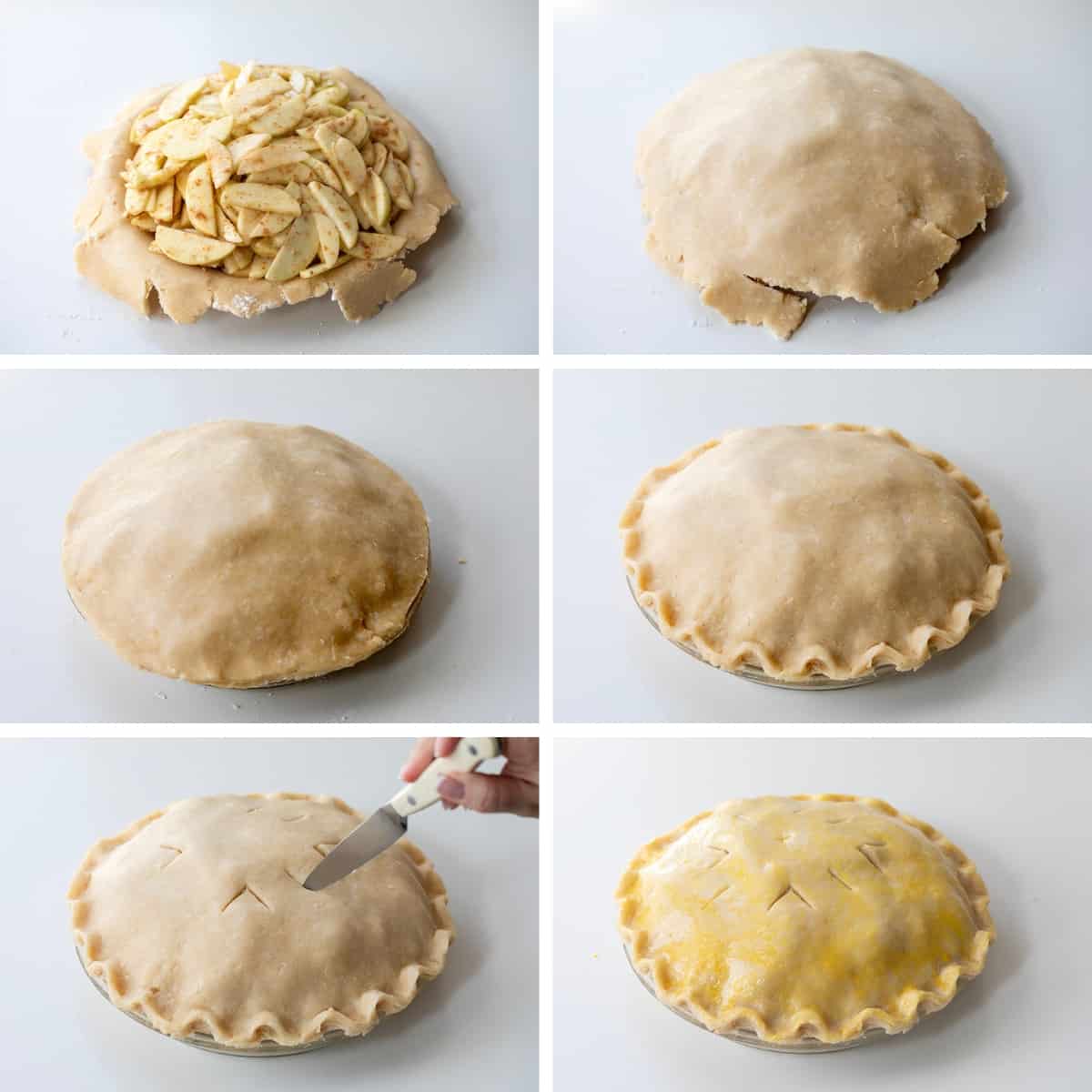 Can I Make Bourbon Apple Pie Without Alcohol?
Yes, there are a few nonalcoholic options you could use in place of bourbon in this apple pie. Substitute a tablespoon of bourbon extract for the 1/4 cup bourbon. You can find it online or at specialty stores. Vanilla extract could also be used to add depth and warmth to the pie filling. Or, replace the bourbon with apple cider or apple juice. While it won't replicate the exact complexity of bourbon, it will add a fruity sweetness and enhance the apple flavor.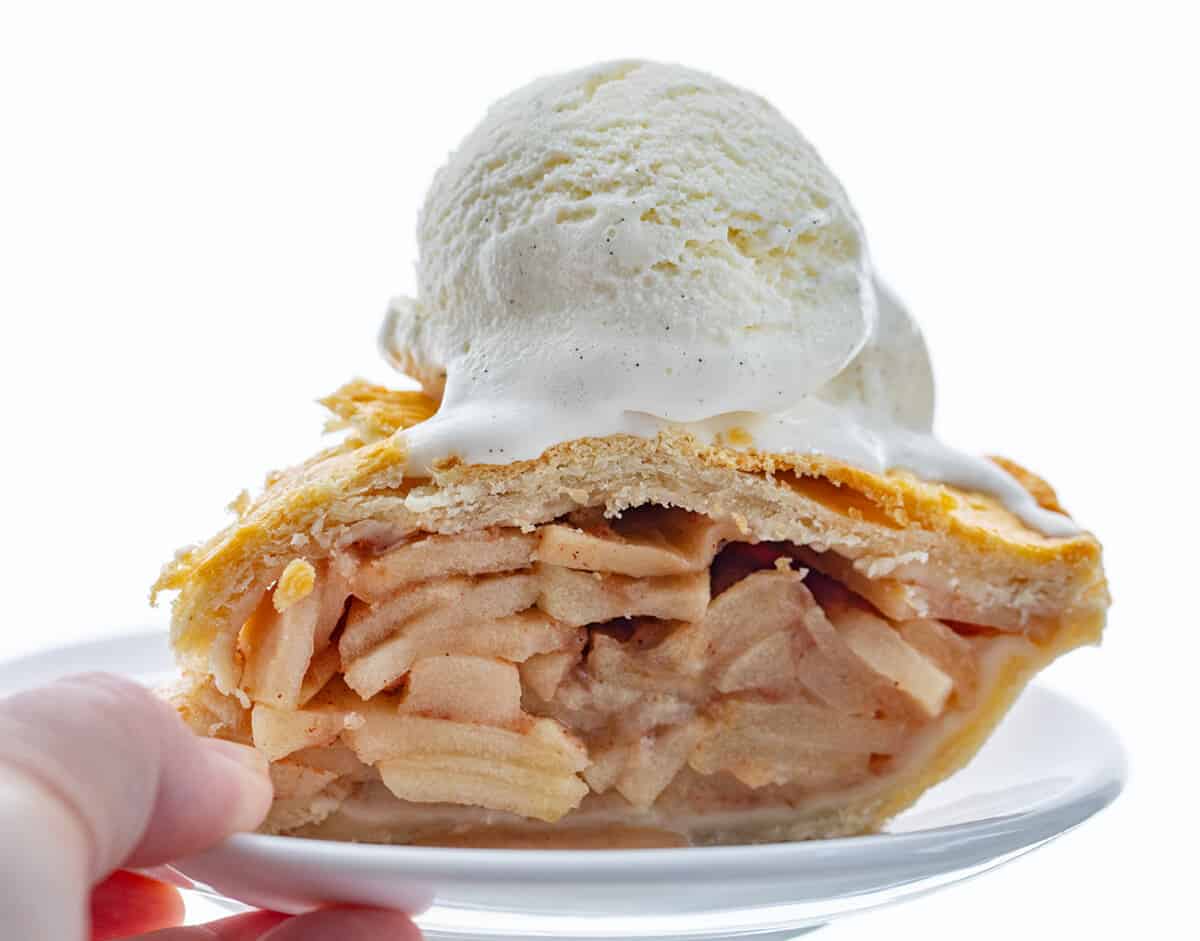 How To Make A Lattice Crust
If you want to take the venting of the top pie crust a little further with more detail, create a lattice pie crust. The open areas from the latticework allow any excess moisture to evaporate, which keeps the apple pie filling from becoming soupy. To create a lattice crust:
Set out an 18-inch piece of parchment paper and roll out the second pie crust to a 14-inch circle, about ⅛-inch thick. Using a pizza cutter, slice into 2 to 2 ½-inch strips.
Cover the pie filling with a latticework crust by arranging half the strips over the pie, in parallel lines, leaving space in between.
Fold every other strip up to about the mid-line of the pie. Lay another strip over the middle of the pie, perpendicular to the others. Fold the parallel strips back down, then fold up all the other strips. Lay another perpendicular strip down, and repeat until all the strips have been used.
Trim any excess dough and press to adhere to the bottom crust. Using a fork, crimp the edge of the pie to seal.
If you do use the traditional top, be sure to cut a few slits in the top crust to vent steam.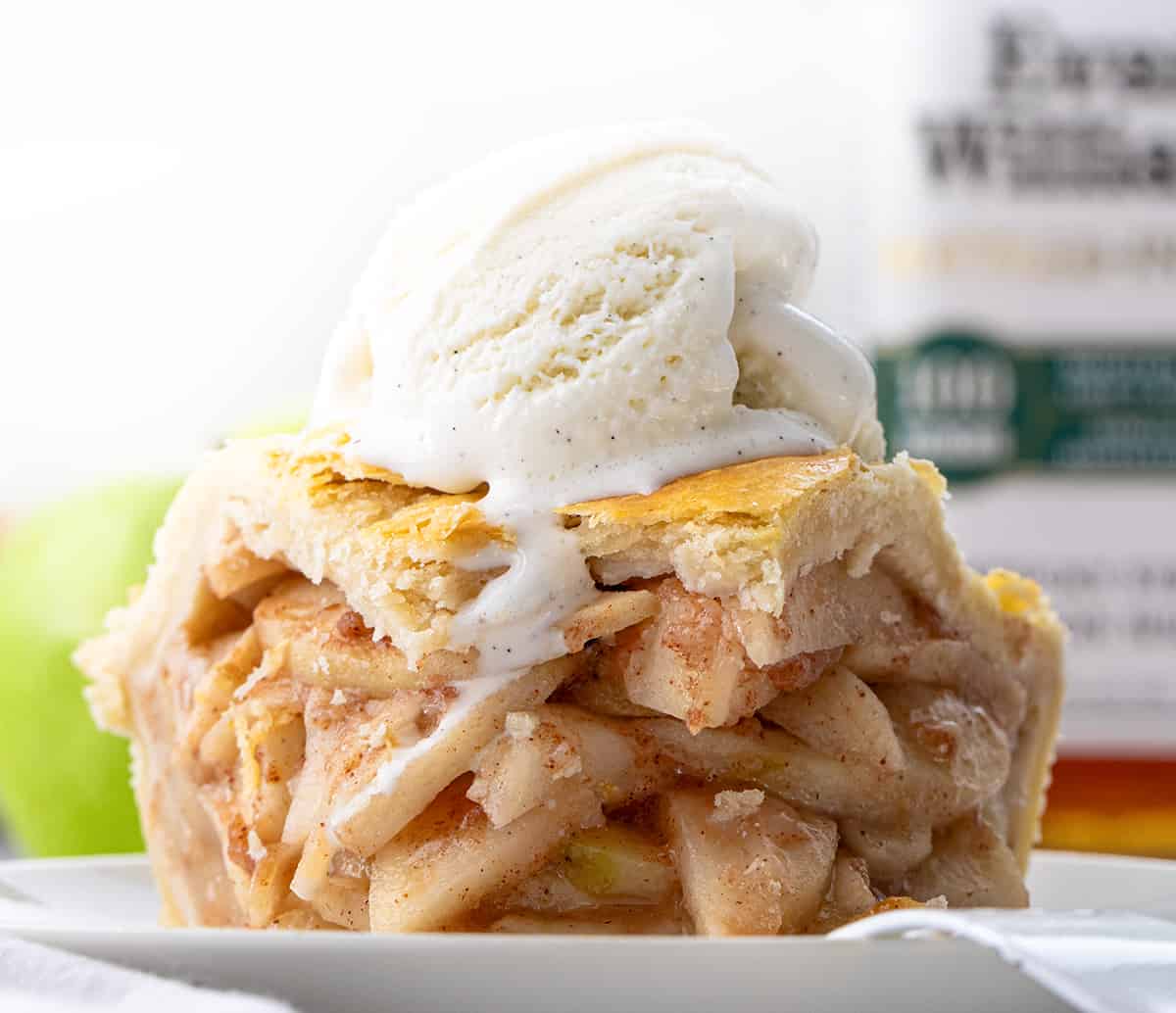 Can I Make Bourbon Apple Pie Ahead Of Time?
There are a few ways you can get a head start on making Bourbon apple pie. One way is to get the pie crust made (if making a homemade crust). And, you could also mix together the apple pie filling and store it in an airtight container in the refrigerator. It will last up to 3-4 days. Or, if you get the pie fully baked, store it. When ready to serve, warm it up in the oven for 15-20 minutes at 350°F.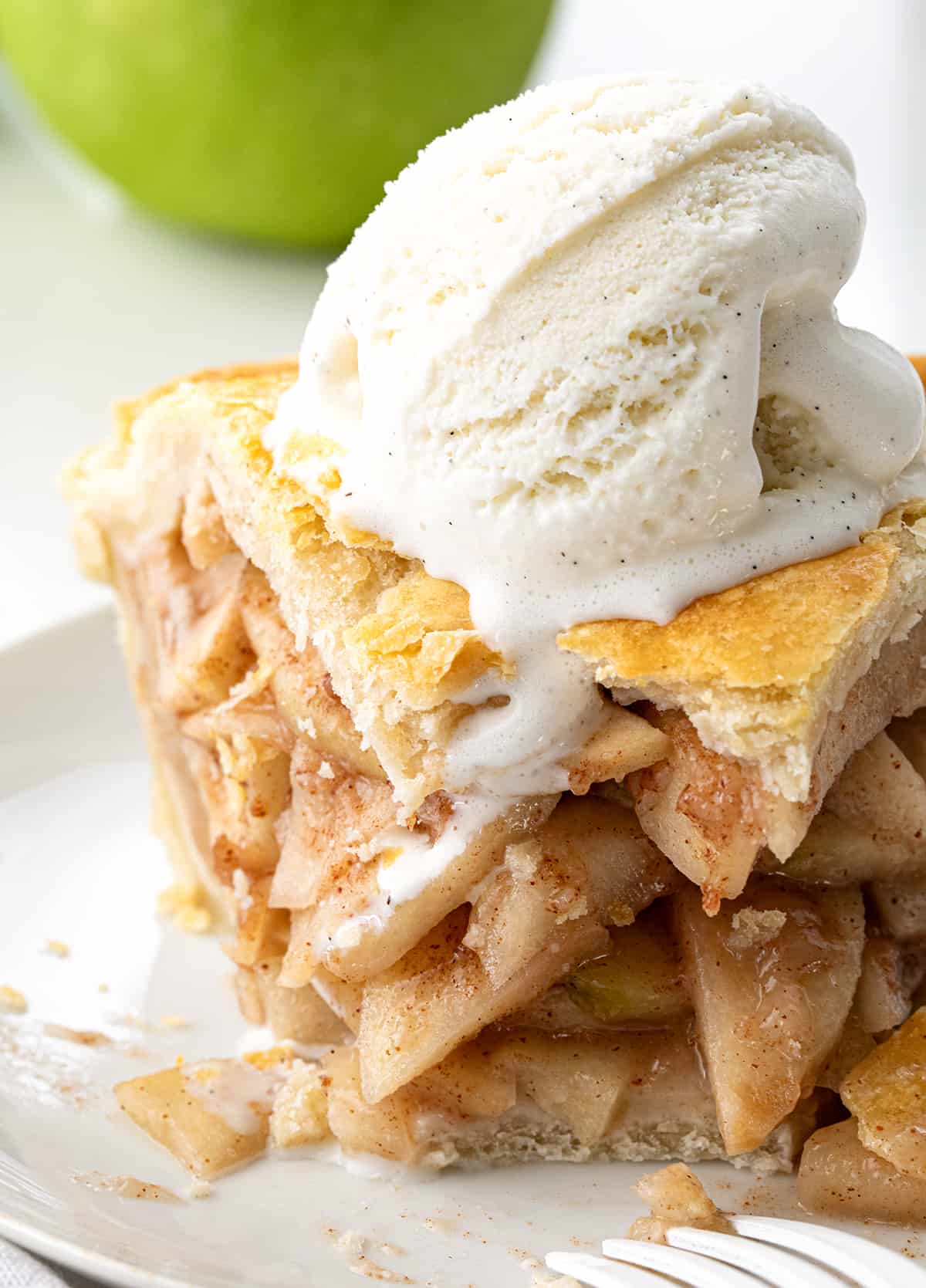 How To Store Bourbon Apple Pie
Bourbon Apple Pie can be stored at room temperature, covered, for up to 2 days. You could also store it, loosely covered, in the refrigerator for the same amount of time, but that may affect the texture and result in a soggy crust. If freezing the pie, first, let it cool completely. Then, wrap the pie in plastic wrap and store it in a freezer-safe container for up to three months. Let it thaw in the refrigerator overnight.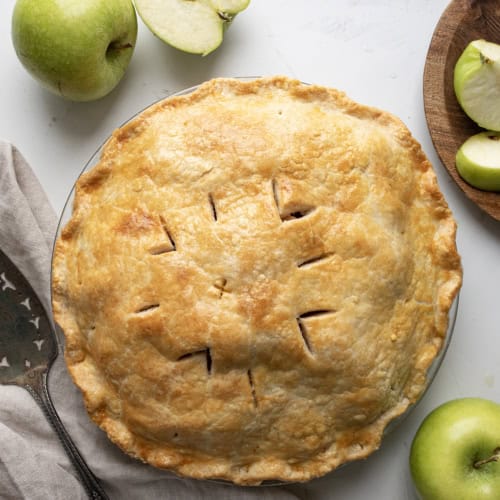 Bourbon Apple Pie
Bourbon Apple Pie is a sophisticated twist to the classic dessert, made with bourbon-infused apples in a flaky, golden crust. Enjoy a slice of this pie, and you'll savor the perfect blend of sweet, tart, and warm flavors with every bite!
Ingredients
Filling
10

Granny

Smith apples,

peeled, cored, thinly sliced (about 10 cups)

¼

cup

(57 g) Bourbon

½

cup

(100 g) granulated sugar

¼

cup

(31 g) all-purpose flour

1

teaspoon

ground cinnamon

1

dash

kosher salt
Egg Wash
1

large

egg,

room temperature, beaten
Instructions
Filling
Place the sliced apples into a large bowl. Pour the bourbon over the apples.

In a medium bowl, combine the sugar, flour, cinnamon, and salt.

Add the sugar mixture to the bowl of apples, tossing to coat. Set aside as you roll out the dough.
Assembly
Preheat the oven to 425°F.

Onto a lightly floured surface, roll out one of the pie crusts into a 12-inch circle. Place into a 9-inch pie pan, overlapping the sides.

Spoon the bourbon apple pie filling into the prepared crust.

Roll out the second pie crust into a 12-inch circle and place it over the filled pie. Seal the edges and trim excess dough. Crimp the edges with your fingers or a fork. To use your fingers, hold your thumb and index finger together on one hand and place them on the edge of the crust. With the thumb and index finger of your other hand, press the dough in between your thumb and index finger, creating a decorative pattern. Continue this motion around the entire perimeter of the pie. Alternatively, you can use a fork to crimp the edges. Press the tines of the fork gently into the edge of the crust, creating a series of evenly spaced indentations.

Brush the top crust with the beaten egg.

Using a sharp knife, cut 4-6 small slits into the pie crust for venting. Venting ensures proper baking and prevents issues like a soggy crust or filling overflow.

Bake for 15 minutes. Then, reduce the oven temperature to 350°F. Bake an additional 55-60 minutes, or until the crust is golden brown. (If the crust is getting too dark, cover with a pie shield or aluminum foil.)

Let the pie cool before cutting and serving.
Did you make this recipe?
Thank you for making my recipe! You took pictures, right? Well go ahead and post them on Instagram! Be sure to mention me @iambaker and use the hashtag #YouAreBaker.
What the Test Kitchen had to say about this recipe: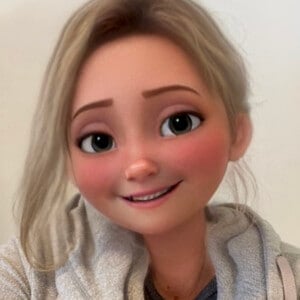 Autumn
What a fun twist on traditional apple pie. I love how impressively tall this pie is too!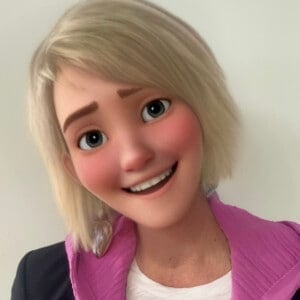 Elizabeth
I could definitely taste the bourbon in the slice of pie I tried. So, the pie lives up to its name, for sure!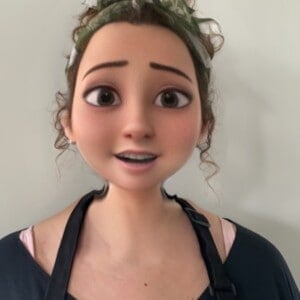 Rachael
A twist on a traditional apple pie, this pie is stacked high and is a beautiful presentation!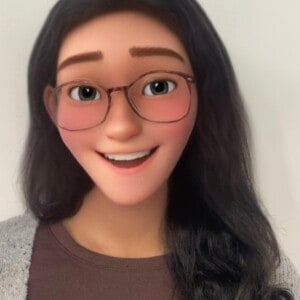 Bella
Such a beautiful pie. It is packed high with apples! The bourbon flavor is noticeable, but not overpowering.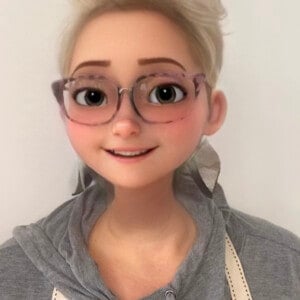 Selena
Love this classic apple pie with a kick. Cooks up gorgeously and has a nice flavor of bourbon!