Browned Butter Snickerdoodles are a delicious twist on a classic Snickerdoodle, made with browned butter for a rich and nutty flavor. And, of course, there is the cinnamon and sugar topping that the cookies are known for! These will definitely be a hit with anyone who loves cookies!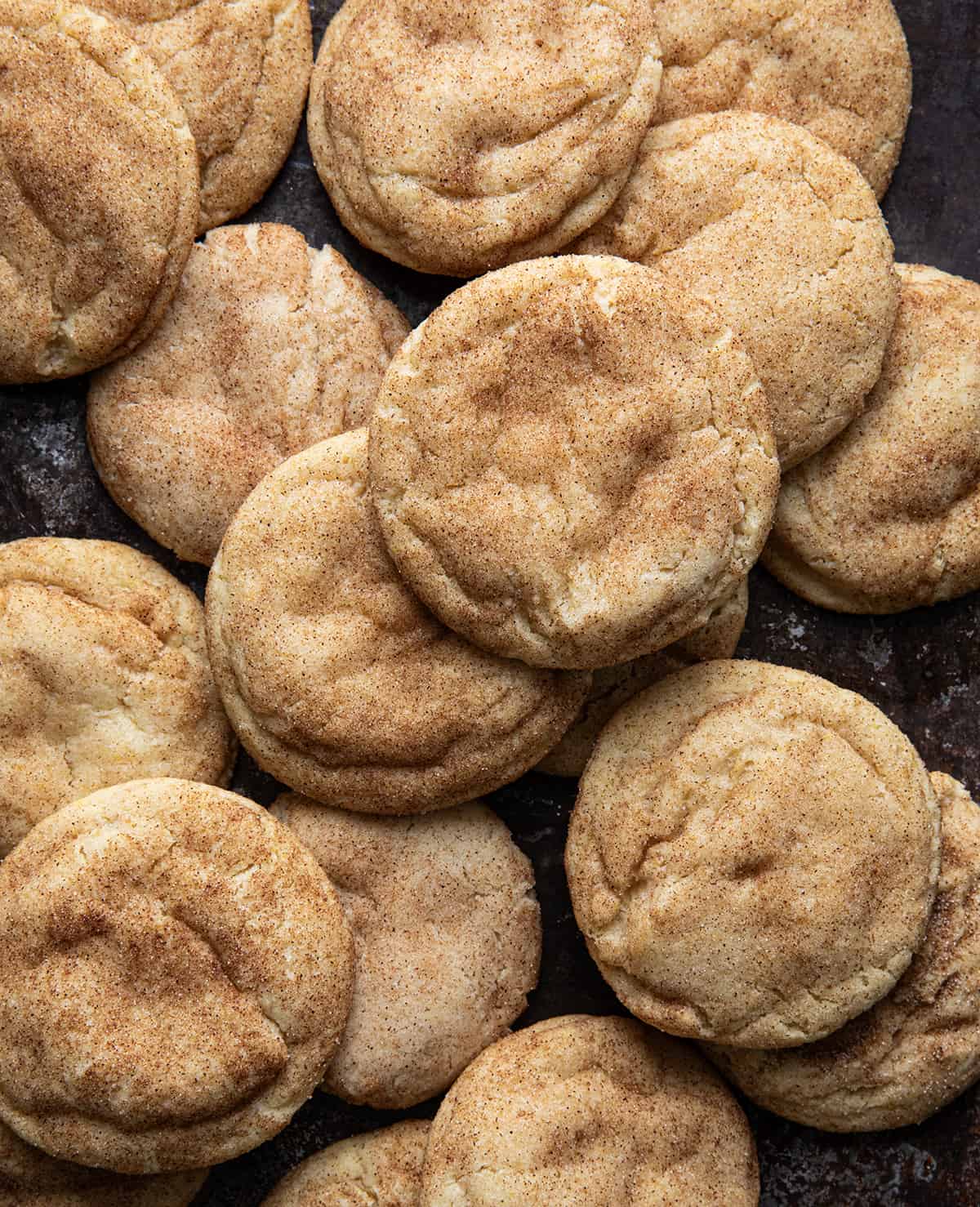 Ingredients & Substitutions
Butter: It's all about the browned butter in this recipe. It really does add another level of deliciousness that does shine in each bite of the cookies.
Cream Of Tartar: Cream of tartar is not a cream but a powdery acid. Look for it next to the spices in your local grocery store. It adds a distinct tanginess to the Snickerdoodle cookies and also aids in the chemical reaction with the baking soda to make the chewier texture. If you don't have any on hand, you can replace cream of tartar with fresh lemon juice. One teaspoon of cream of tartar equals 2 teaspoons of fresh lemon juice.
Topping: The cinnamon sugar topping is commonly associated with Snickerdoodles. It gives the cookies a slight contrast to the tang of the cookies.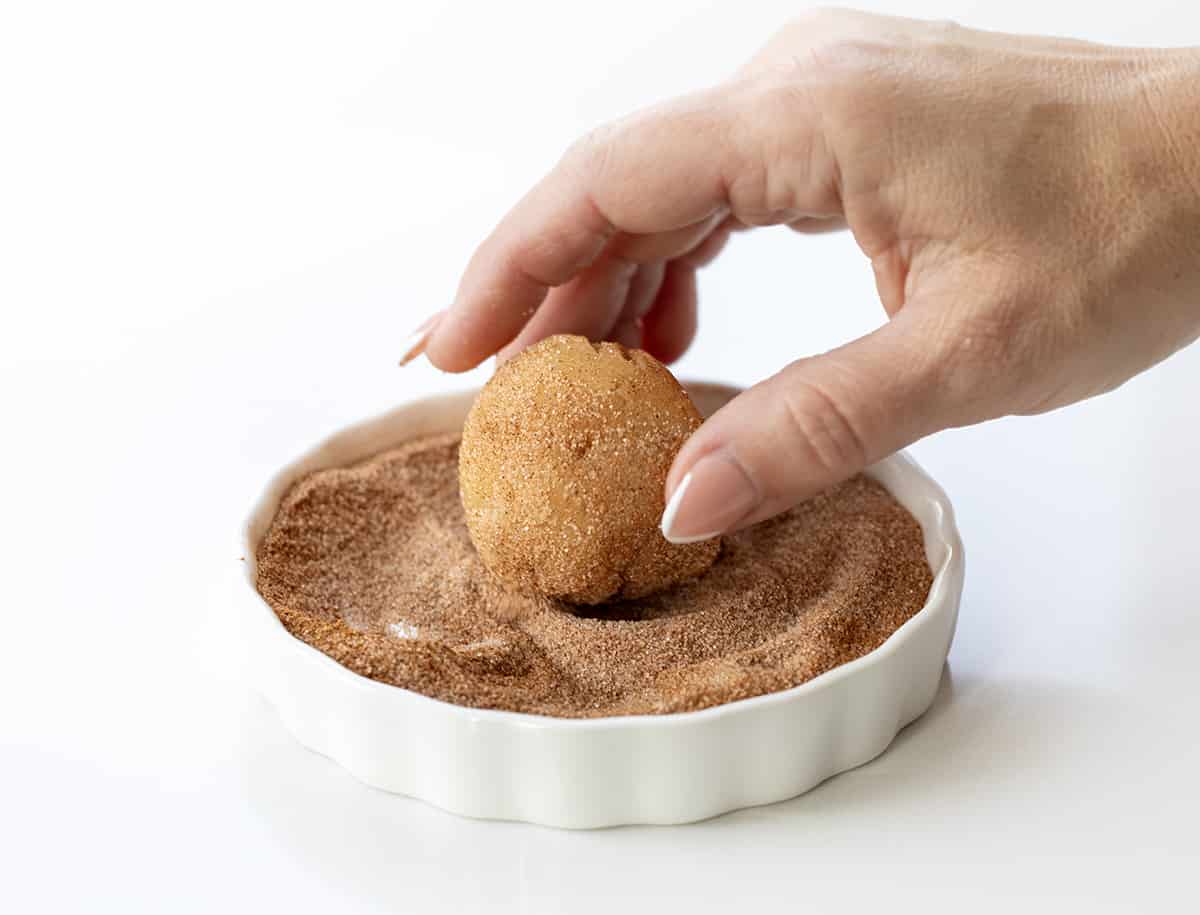 Can I Make The Cookies Without Browning The Butter?
If you want the classic Snickerdoodle cookie, you can certainly make those without browning the butter. However, I really encourage you to take that step in browning the butter. It does enhance the overall flavor of the cookies. And, you can get the browned butter made ahead of time if you want to! To store the browned butter in the refrigerator, first, let it cool. Then store it in a sealed container like a mason jar. It will last up to 5 days.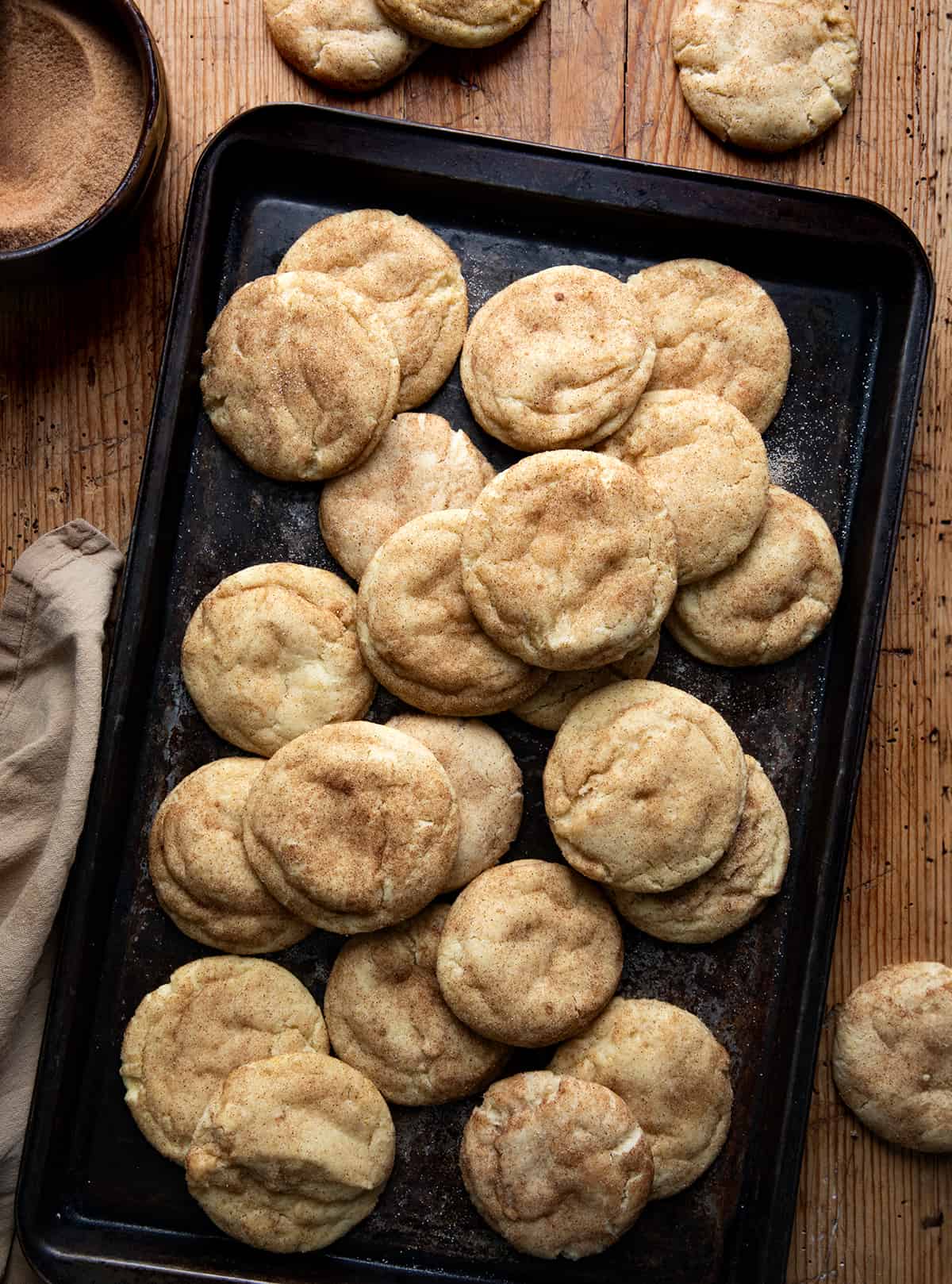 Can I Make Browned Butter Snickerdoodles Ahead Of Time?
Absolutely! With a little preparation, you can have freshly baked browned butter snickerdoodle cookies whenever you need them. Here's how to freeze pre-portioned cookie dough:
Prepare the cookie dough.
Using a cookie scoop or spoon, portion out the cookie dough onto a parchment-lined baking sheet. It's fine to place the dough portions close together.
Put the baking sheet in the freezer and allow the dough to chill for about an hour or two, or until the balls of dough are solid.
Once the dough balls are firm, transfer them to an airtight freezer bag or an airtight container that fits in your freezer.
To thaw, place the frozen dough balls in the refrigerator and let them thaw overnight.
When you're ready to bake the cookies, roll the dough balls in the cinnamon-sugar mixture and bake as instructed.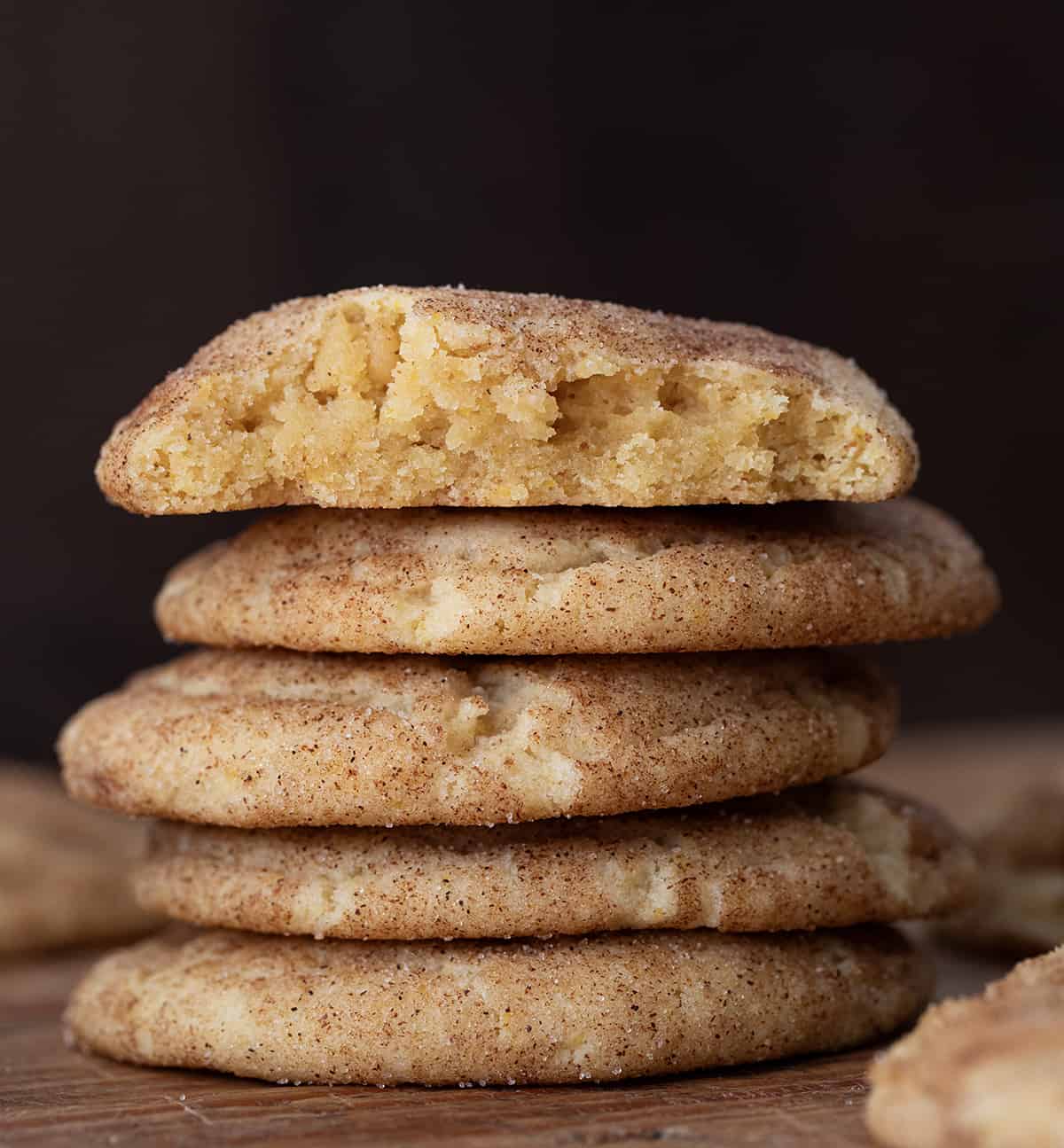 How To Store Browned Butter Snickerdoodles
To store baked browned butter snickerdoodles, you can keep them at room temperature or freeze them for longer storage.
Room Temperature: Store the cookies in an airtight container at room temperature. They will last up to 3-5 days.
To Freeze: To freeze Snickerdoodles, first, let them cool completely. Then, place them in the freezer until solid, and then store them in freezer-safe containers for up to 3 months.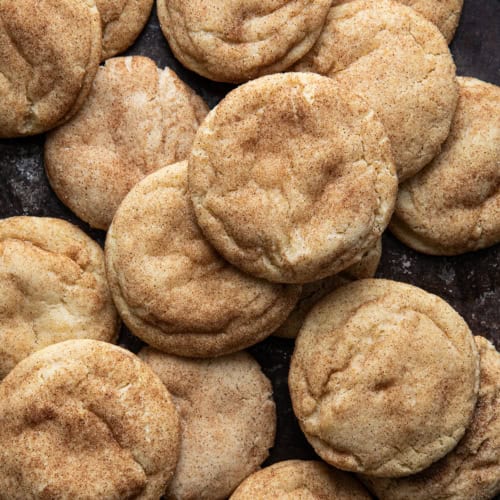 Browned Butter Snickerdoodles
Browned Butter Snickerdoodles are a delicious twist on a classic Snickerdoodle, made with brown butter for a rich and nutty flavor. And, of course, there is the cinnamon and sugar topping that the cookies are known for! These soft cookies will definitely be a hit with everyone!
Ingredients
Cookie
1 ½

cups

(300 g) granulated sugar

2 ¾

cups

(352 g) all-purpose flour

1

teaspoon

cream of tartar

1

teaspoon

baking soda

¼

teaspoon

kosher salt

2

large

eggs,

room temperature

1

tablespoon

vanilla extract
Cinnamon Sugar
3

tablespoons

granulated sugar

1

tablespoon

ground cinnamon
Instructions
Cookie Dough
Preheat oven to 375°F. Line three baking sheets with parchment paper.

In a stainless steel skillet (or another light-bottomed pan) over medium-high heat, melt butter, swirling the pan occasionally. The butter will begin to foam, which signals the water in the butter is boiling off. (Watch closely at this stage.) Tiny brown specks of milk solids will begin to appear at the bottom of the pan; constantly stir and scrape these off using a spatula so they don't stick.

As soon as the butter turns chestnut brown and smells nutty, remove the pan from the heat. Pour the browned butter into a large heat-safe bowl.

To the hot browned butter, add the sugar, stirring to combine. Set aside to cool for 25-30 minutes.

In a medium bowl, whisk the flour, cream of tartar, baking soda and salt together.

Once the butter mixture has cooled, add eggs and vanilla. Whisk to combine.

Using a rubber spatula, gradually mix in the flour mixture. Set aside.
Cinnamon Sugar
In a wide bowl, mix the sugar and the cinnamon. Set aside.
Assembly
Using a 2-tablespoon scoop, scoop out the dough.

Roll each dough ball in the cinnamon sugar mixture to coat it evenly.

Place the coated dough balls onto the parchment-lined baking sheets, leaving about 2 inches of space between each cookie. Using your hand, slightly flatten each cookie.

Bake 7 to 8 minutes. Carefully remove immediately from baking sheets and place on a cooling rack.
Did you make this recipe?
Thank you for making my recipe! You took pictures, right? Well go ahead and post them on Instagram! Be sure to mention me @iambaker and use the hashtag #YouAreBaker.
What the Test Kitchen had to say about this recipe: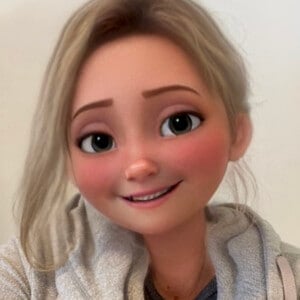 Autumn
Well, I didn't think it was possible but we just improved on a Snickerdoodle. These cookies are buttery and amazing! The browned butter really improves on an already amazing cookie!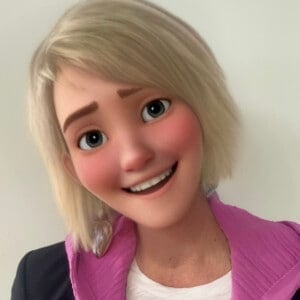 Elizabeth
These Snickerdoodles are so good! Taking the time to brown to butter does make a huge difference, for sure! The texture is perfectly soft with all of the signature Snickerdoodle cookie flavors!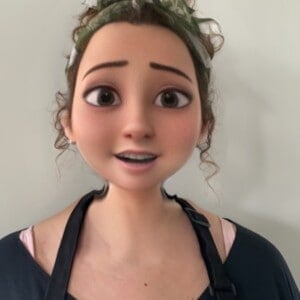 Rachael
Outside of chocolate, snickerdoodles are my favorite treat, and these are wonderful as always!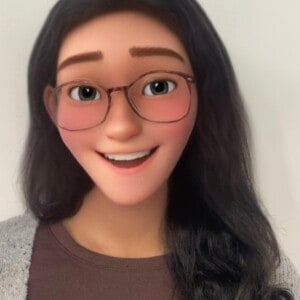 Bella
This snickerdoodle is just the way it should be. It's soft, chewy, and full of flavor! Browned butter is a game changer since it gives a nutty flavor to the cookies.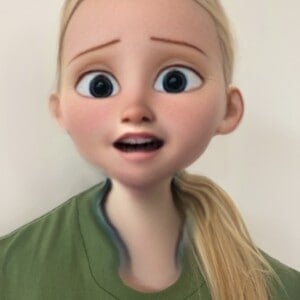 Annabelle
I love snickerdoodles and these have to be one of the best I've tried! They're soft and sweet, with a bit of that browned butter flavor, so good!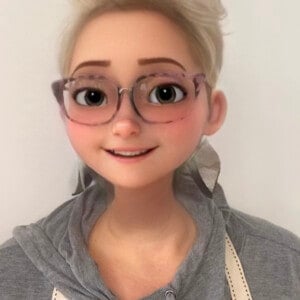 Selena
Stop everything you're doing and make these. I didn't know one simple change in this cookie would make it my new favorite and over the top delicious. The browned butter shines right through and is the star.