These sweet little frog inspired cupcakes are made from buttercream and the very best vanilla cupcakes!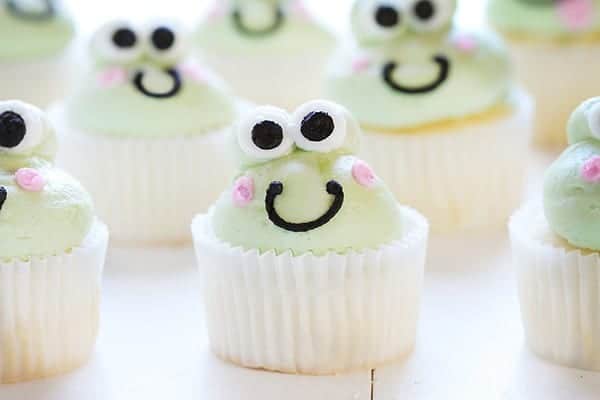 These frog cupcakes were suggested by (ok, they flat out begged) my kids. We had fun figuring out a way to do them that was easy but still looked like a frog. You do NOT want to see the very first ones we made! Words like "blob" and "scary" come to mind.
Here is a video showing how I made them:
Tips & Tricks:
For the green I used a 2A large open round tip. For the white I used a #12 open round tip and for the black and pink I used a #4 round tip.
This is the vanilla cupcake recipe I used and it is the best. Seriously light and delicious. I made a shortening based buttercream and it held up well to the "stacking" I did with the "eyes" of the frog. (Sorry about all the quotations. It just felt right.) I used a little McCormick® green food coloring (1 drop for 1 cup of buttercream) and a little red food coloring for the pink. McCormick® does offer black food coloring and I think I used a teaspoon of that for 1 cup of buttercream.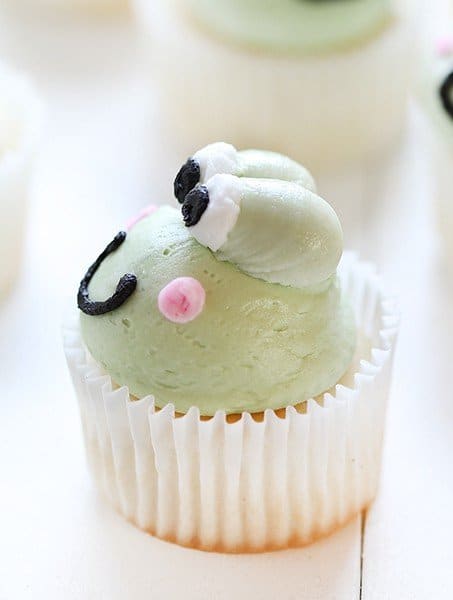 I ended up on this specific design because I loved how it looked from all sides. Plus it was easy enough for the kids to help me with! They loved creating smiles and rosy-pink cheeks.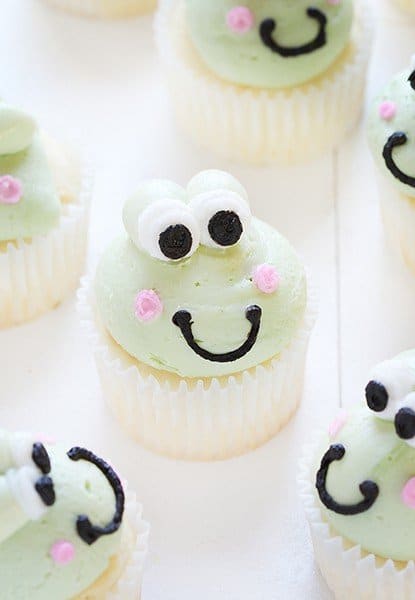 Hopefully, you now know how to create really cute and simple froggy cupcake!