My neighbor has a little girl whose birthday was today… and being the sweet neighbor that she is she asked if I would make the cake. I love when people ask me things like that! Baking for friends and family is one of my greatest joys.
Anyway, she just said, "Its Nevaeh's (Heaven backwards) birthday, she likes butterfly's and chocolate and girly stuff. Go to it!"
So being the daring baker I am I made a chocolate cake with vanilla frosting. (has anyone invented a sarcasm font yet?)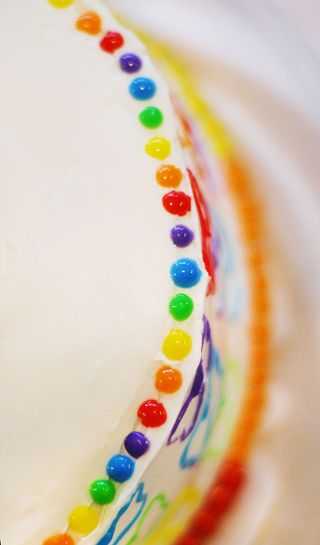 And used the colors of the rainbow. Except indigo. Does anyone use indigo anymore?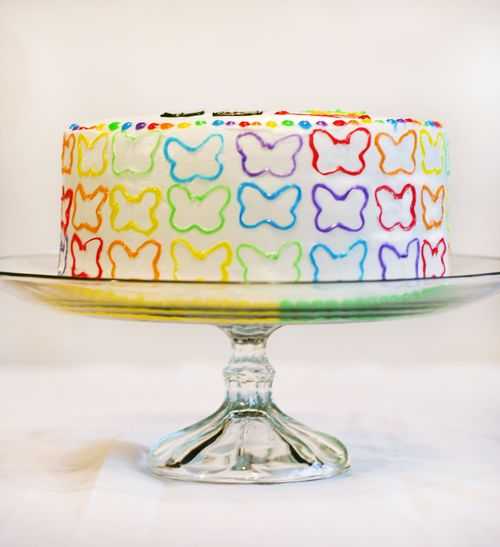 I just made some of my royal icing and piped on butterfly's.
Not including baking, it took about an hour.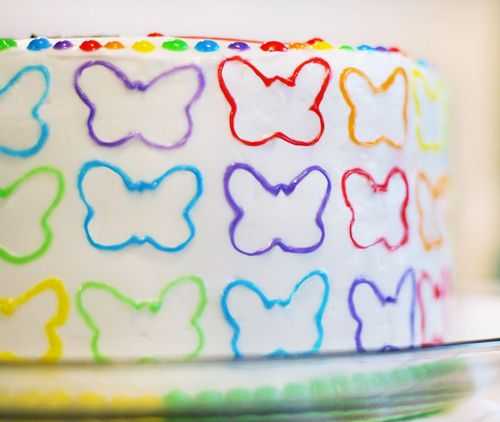 This is one of those cakes that anyone can do… so I hope you try it! Be sure to take lots of pictures…and make it yours!
***
On a totally unrelated topic, would you like to see my kitchen? I just posted some pictures that should have NEVER been made public. Yes, they are that bad!