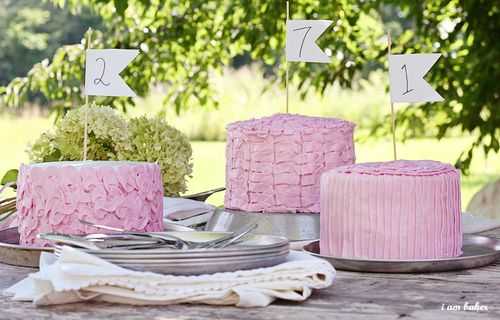 I decided that I want to do something interactive here on iambaker.
*More on that in a moment.
Then I decided to give myself a challenge. 
So then I grabbed a decorators tip and told myself that I would decorate three cakes with it.
And then I decided that the theme was numbers. 

Here is the tip I chose.  Its a #150.  The shape is similar to an oblong rectangle.  Its pretty basic.
So how do I design three different cakes with one tip?
You can go nuts here and pick any theme or any inspiration that strikes your fancy, but I just decided to use numbers.  So the next job was how to interpret them into frosting.
So yeah, I just sorta copied them exactly.  Maybe I will "interpret" numbers next time.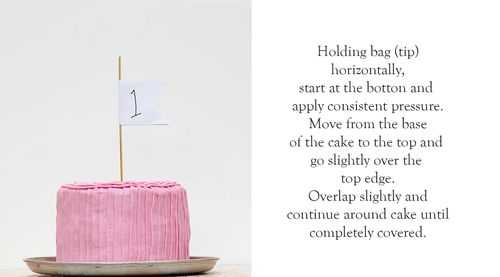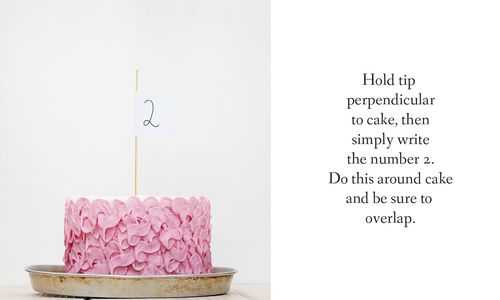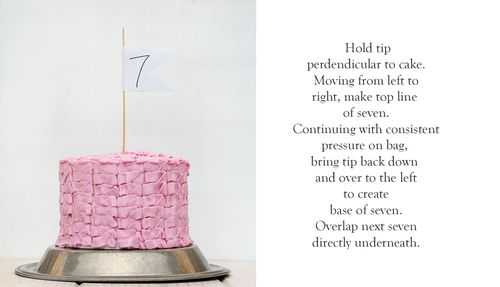 I liked how these turned out… its a simple, do-able, fun design that you can customize to any lucky recipient.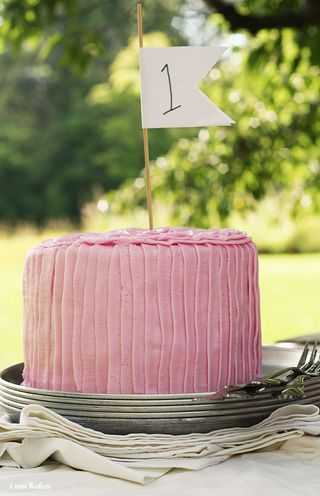 I think "1" was my favorite.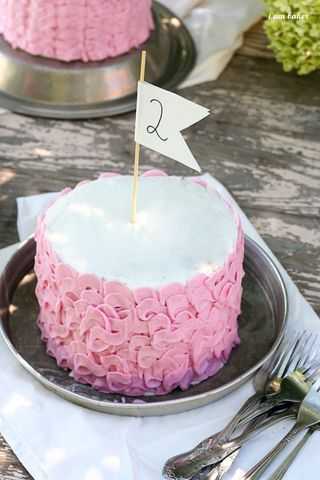 Audrey adored "2".  The boys just wanted to eat them.
They can be customized for a little girls birthday or a tea party or make them blue and put a "You Did It" on the flag then surprise your kidlets on their first day home from school.
But there is more.
Here is where you come in.  I was hoping we could work together for the greater good of man.
Then make cakes and stuff.
You pick a decorators tip.
I will make three different cake designs from it using buttercream frosting. 
Pick any tip.  If I don't have it, I will get it. 
I will make cakes until you are sick of this little game and call your mom to come pick you up.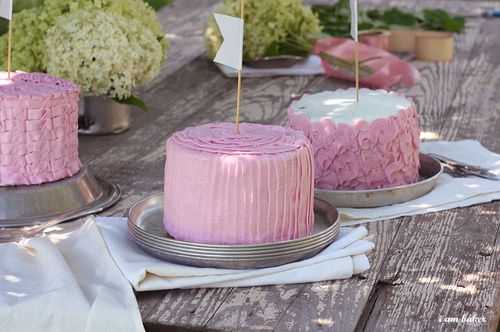 Here is where I totally lost focus of the cakes and started cutting hydrangea's in my yard and had visions of becoming a florist.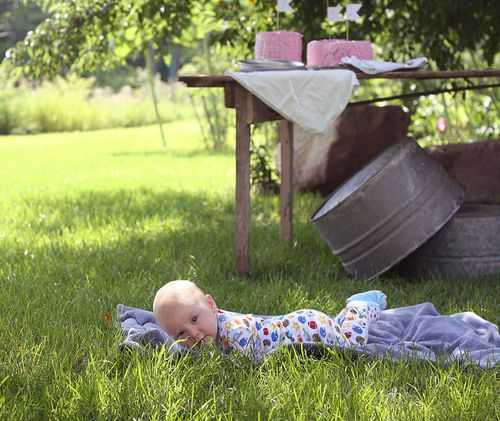 And here is where I counted my blessings that I could make cakes, be outside in the beautiful sun, and still be spending time with the little people that I made. Birthed.  You know what I mean.
*blissful sigh*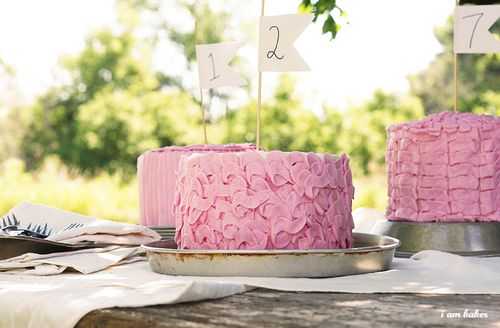 Back to work.
The challenge has been set.  Now its up to you.  I need you to help me focus. 
You pick a decorators tip and give me the number and brand and I will get to bakin'. 
Depending on the number of suggestions I will either pick a comment at random or just agree to that one that Cheryl has been buggin me about.
Ya know. If there are no other suggestions. 😉