You guys aren't messin around.
When I placed the idea out there.. the idea that I would create three different cakes from one decorators tip… I had NO idea what I was thinking.
The most commonly requested tip was #233.
The grass tip.
Most commonly used to make grass. In green.
Grass.
And nothing else.
I was stumped.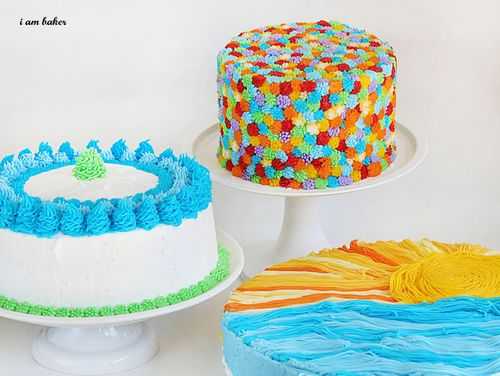 I didn't even own one.  I had to go and buy one.
(actually, I bought four, which really helped when decorating all these cakes!)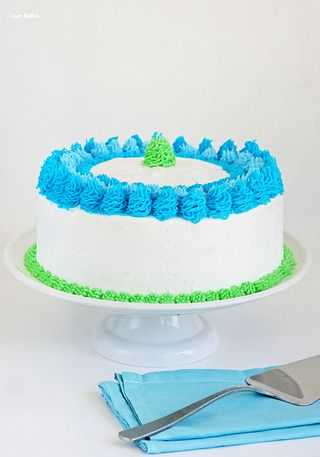 I wanted to make sure all these cakes served a purpose, so this cake is for some friends that just welcomed another baby into their lives.  A sweet little boy!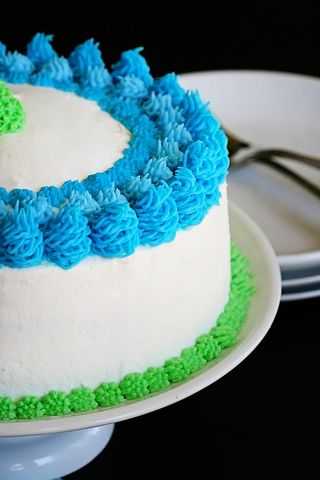 I held the tip at a 90 degree angle, applied pressure and make slight circles with the tip.  Then made smaller 'stacks' in the inner circles.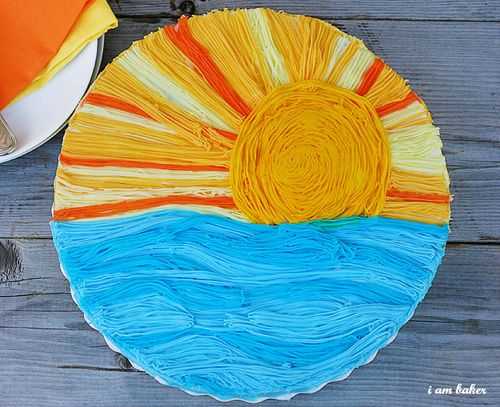 While I will never claim to be an artist (I have too much respect for the people that are!) I really liked how this technique came out.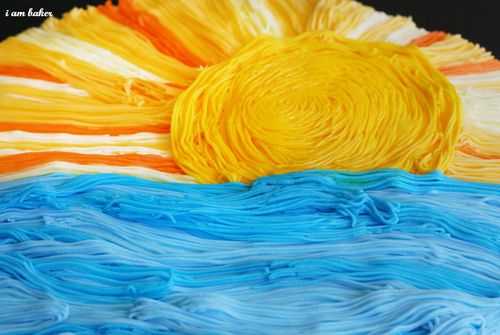 I hope its self explanatory, but if not, here is my very technical descriptions.
I took the frosting and made swirly lines and stuff.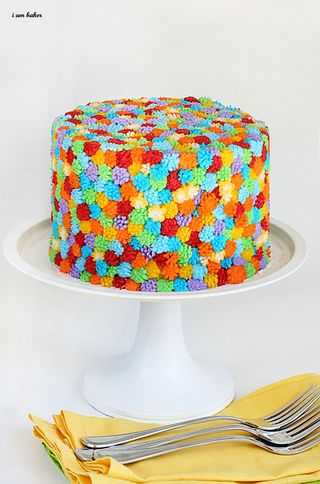 And while I can honestly tell you that all of these cakes are very easy to execute, this was probably the easiest.
And my favorite.  I don't know why… maybe because it has all the colors in the rainbow?  And I am obsessed with rainbows?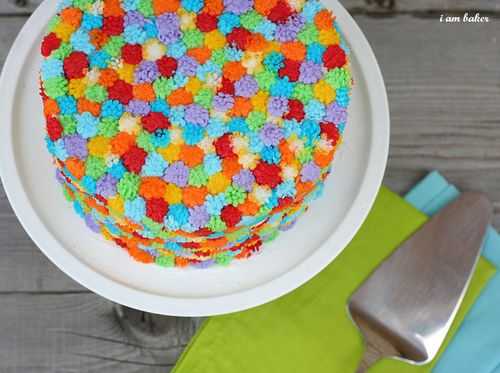 To make this cake I just used the grass tip as you normally would, but didn't extend the tip to achieve the long grass.  Just short little dabs of frosting.
Thanks for pushing me beyond what I knew!  I had fun making these cakes and hope that our friends and family will have fun eating them!!
So what do you think I should tackle next???