I was making final plans with a girlfriend this morning for a playdate we're having tomorrow. She casually mentioned that tomorrow is also her birthday!!
So! I knew I would love to bring her some cookies.. but I had ZERO time to do them as my in-laws were stopping by this afternoon and my house was still in major need of attention.
I decided to try out an idea I have been throwing around for awhile.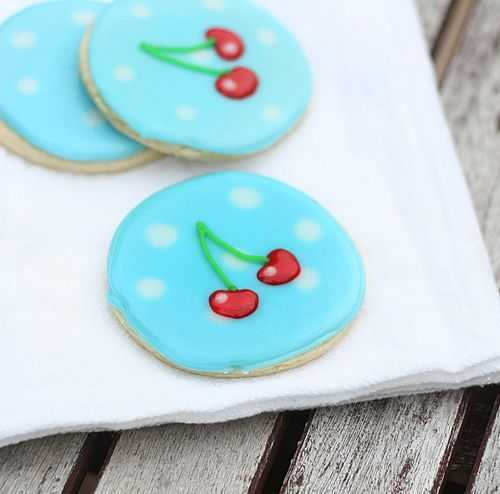 You know I love polka dots.
But did you also know about my love of cherries? Not actual cherries. Those I cant stand.
But cute little sew on cherries or greeting cards with cherries or sweet little baby onsies with cherries.
That is my bliss.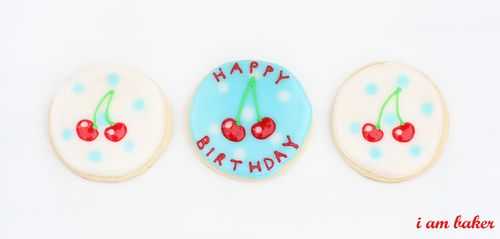 I used this sugar cookie recipe.
And this sugar cookie glaze icing.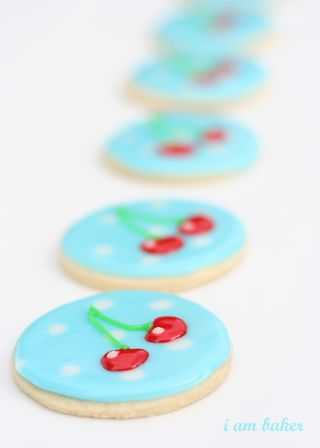 I have never been super good at that whole 'wet on wet' technique… but since I had so little time it actually worked out pretty well!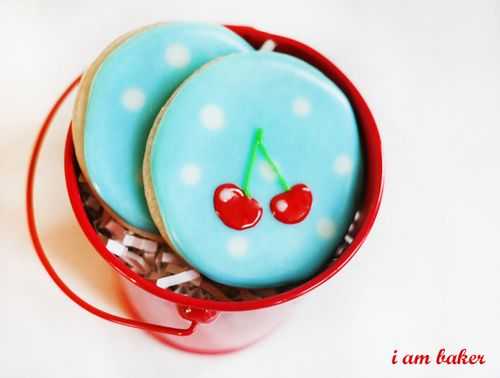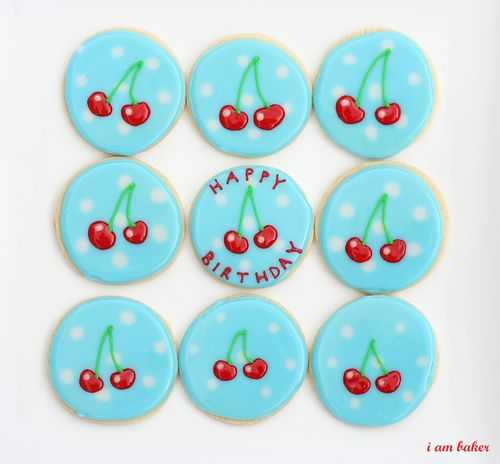 I hope she has a great birthday tomorrow!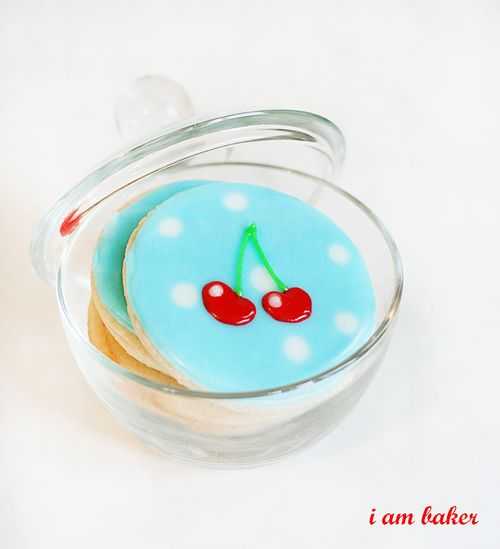 These are so fun and easy to do… and the potential color variations are endless!
I hope you will try them yourself!