After having recently made these Cherry Limeade Cupcakes, I haven't stopped thinking about them.  Maybe 'thinking' isnt the best world.  More like obsessing.  It is by far one of the best cupcakes I have ever tasted, and now… it's a cake.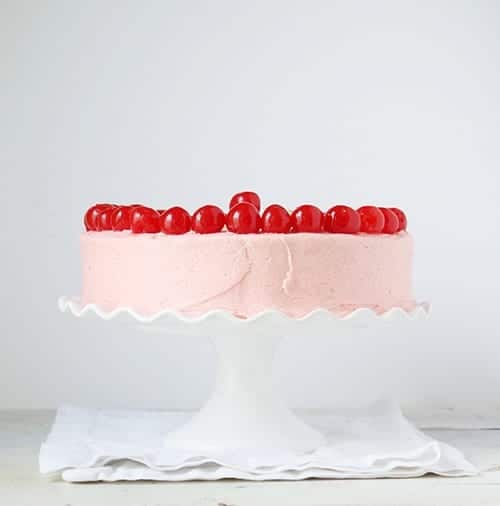 A simple cake adorned with cherries.  It really is simple too; easy to assemble, easy to bake, easy to decorate and so easy to eat.  As a matter of fact, this is the second Cherry-Limeade Cake I have made in 3 days.
It's that good.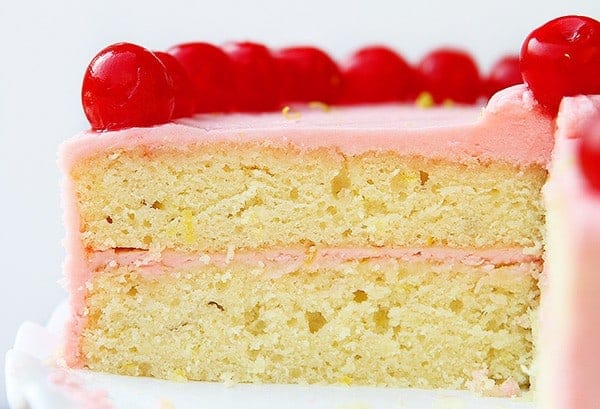 As if the cake itself being awesome wasn't enough, that frosting.
At a very weak moment in my life, I may have piped it directly into my mouth.  Like, 13 times.  Give or take.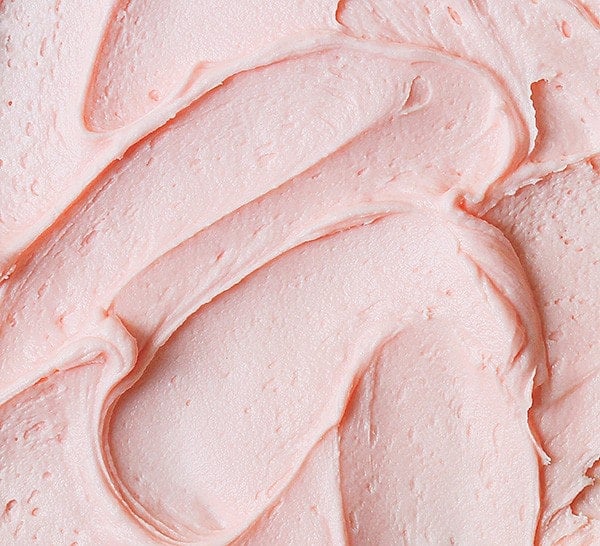 The combination of the tart lime cake and the sweet cherry buttercream is enough to make you weak in the knees.
So just sit down while you eat it ok?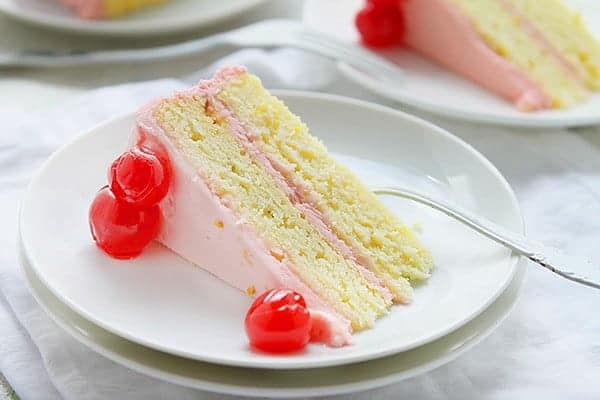 The main difference between the cake and the cupcakes was texture;  I found the cake to be a bit more dense.  I also added an additional tablespoon of lime juice to the cake.
A couple tips for success:
Do NOT omit the almond extract from the buttercream recipe! It does not taste like almonds, but it does compliment the cherry in an amazing way.
It is important that your ingredients are at room temperature before assembling and baking.
Don't over mix cake batter!  (Not speaking from experience or anything, ahem.)
Make sure the lime juice is fresh squeezed.
Brush the lime juice onto the cakes while they are still warm.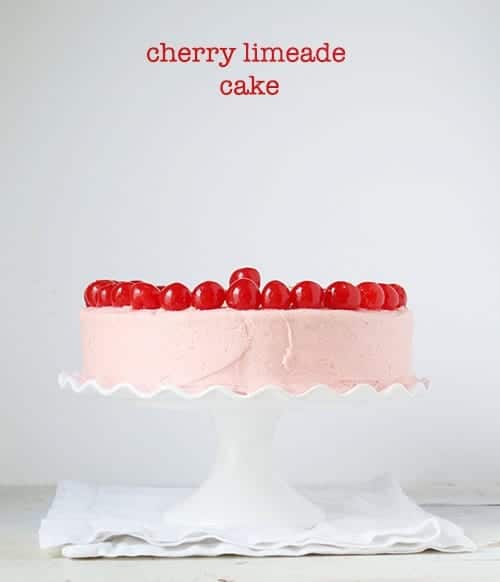 I absolutely insist that you make this cake immediately.  Well, not immediately immediately, but sometime in the near soon future.  Of just call your bestie and tell them to make it for you.  Besties are good like that. 🙂