Let the summertime fun begin!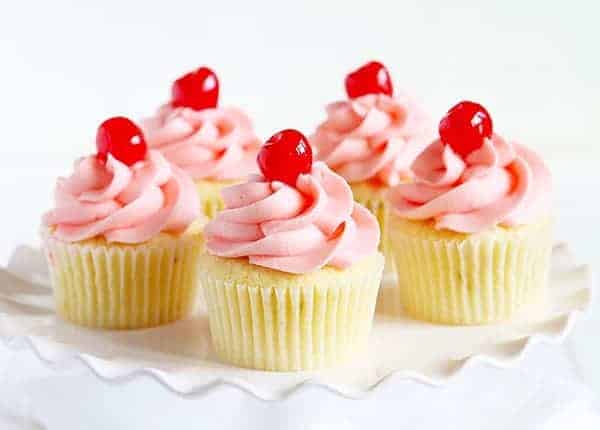 This week I am all about baking.  Let me get even more specific:  baking cupcakes.  Wait, I can get even more specific.  Baking summertime flavor cupcakes!
There are a few "flavors" that come to mind when I think about the warmth and fun of summer.  Drinking a refreshing limeade is one of them!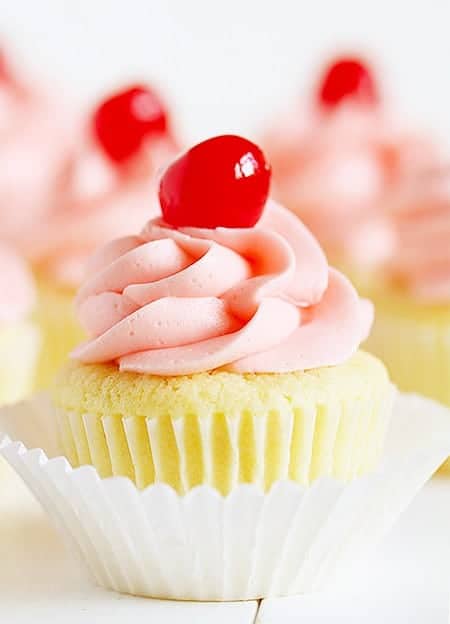 I have to tell you, this cupcake is heavenly.  I adapted it from Sprinkles Key Lime recipe, (very small adaptations!  There is a reason she has a successful cupcake empire!) and am completely smitten.  The crumb is delicate, the texture is soft and the flavor is subtle, yet bold.
Well, that makes no sense.  It's subtle until you add the secret weapon of flavor!
Right after the cupcakes come out of the oven, brush on some extra lime juice.  I made some with this method and some without and absolutely loved the extra little zing that it gives the final cupcake.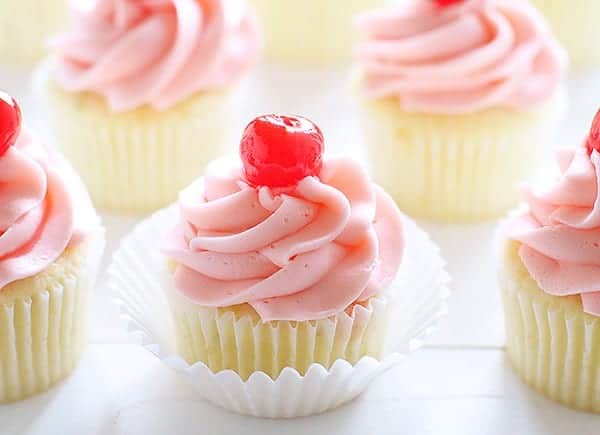 I also made some with lime zest sprinkled over top but did not like that as much.  It was a tad overpowering and didn't add anything to the cupcake texture-wise.  So a lone cherry it is!
Tips for success:
I bought a jar of cherries and then simply placed them on the cupcakes before serving.  However, I would recommend removing the cherries from the juice and placing on a paper towel prior to placing.   Doing that will ensure that the cherry juice doesn't drip into the frosting and all over the place.  I only recommend this for appearance sake; if you like the extra cherry juice flavor then ignore.
If you want extra extra lime juice flavor you can poke holes into your cupcakes with a toothpick before brushing on lime juice.
I used a 1E tip from Bakery Crafts to pipe the frosting onto these cupcakes.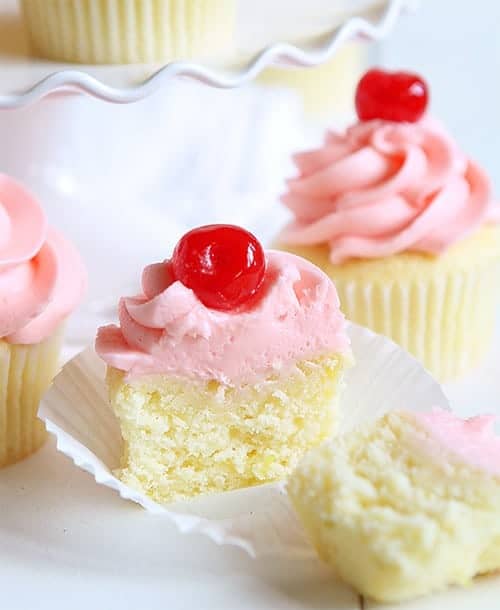 I completely adore these simple and fun cupcakes and hope you will too!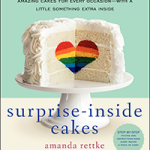 If you love creative and beautiful creations (dang I am humble, huh?) , be sure to get my new book, Surprise-Inside Cakes!