This is an insanely delicious, moist, rich, decadent piece of chocolate cake that just happens to include avocado!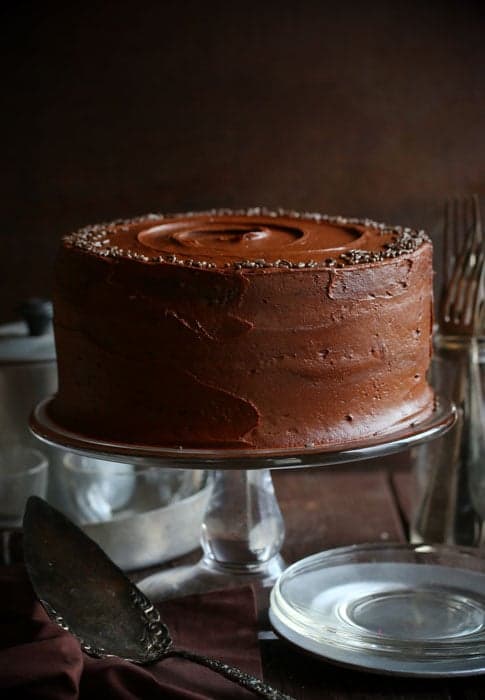 I was strolling through ALDI the other day with Olivia. We were actually strolling, which is not something I do at most grocery stores, but always do at ALDI. Not only does Olivia (my toddler-ific 2-year old) love going with me, but I simply don't want to miss one single thing.
I had only a few things on my list… milk, beef, avocados and cereal. Those are the staples in our house because we have taco's at least twice a week. And drink lots of milk!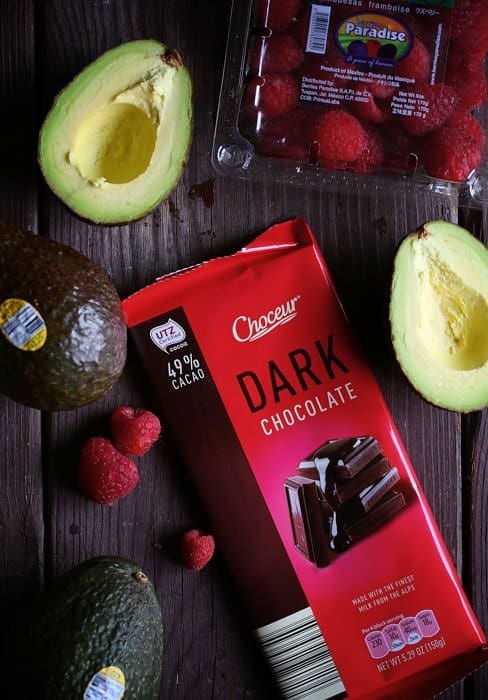 After a relaxing shopping trip (which is quite honestly a reward in itself) I got home and realized that I may have added a few things to my list.
Chocolate. Lots of chocolate. And fruit. Lovely organic fruit. And maybe some more chocolate.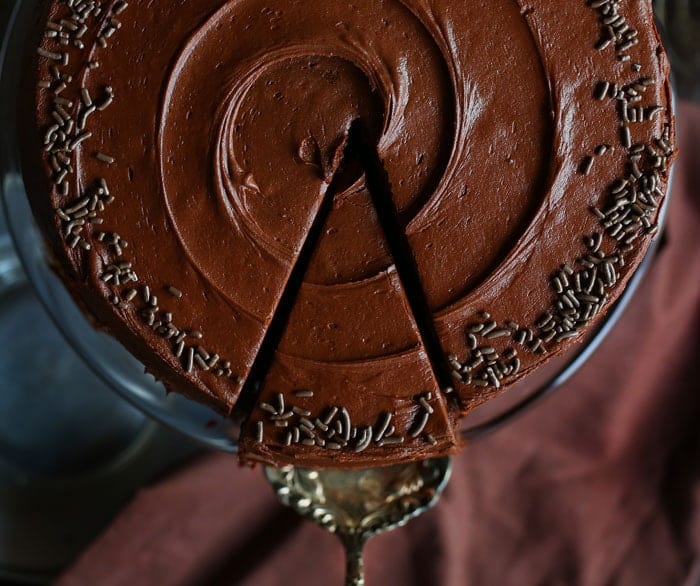 So what would I do with all these organic avocados, chocolate, and raspberries?
Bake a cake of course. I mean, I am baker. But then I had to go about finding a recipe that would accommodate such unique ingredients. After testing quite a few, I settled upon a recipe that yielded the most moist, dense, rich chocolate cake I have ever had.
It was exactly like a cake I had in a high-end artisan bakery that was charging $12 a slice! e!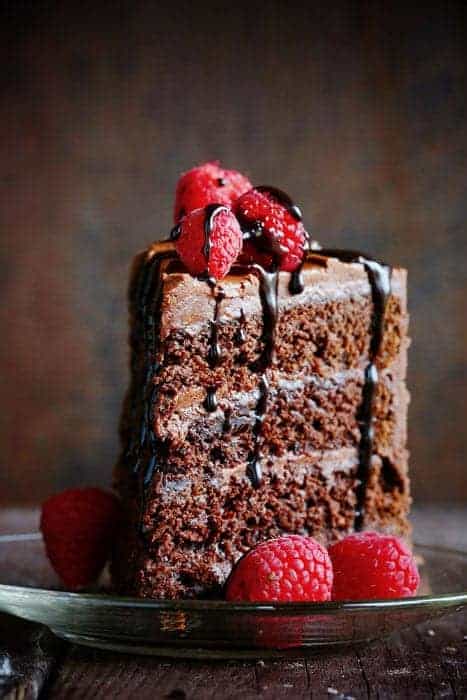 Tips for Success:
Make sure the avocado is mashed fine. If you can, use a food processor.
Coffee is recommended in this recipe, but if you would prefer to not use it, feel free to substitute water.
I highly recommend using GOOP (Homemade Baking Spray) to prepare your pans for this recipe. Because the cake is SO moist and dense I found that it stuck a bit when using a baking spray.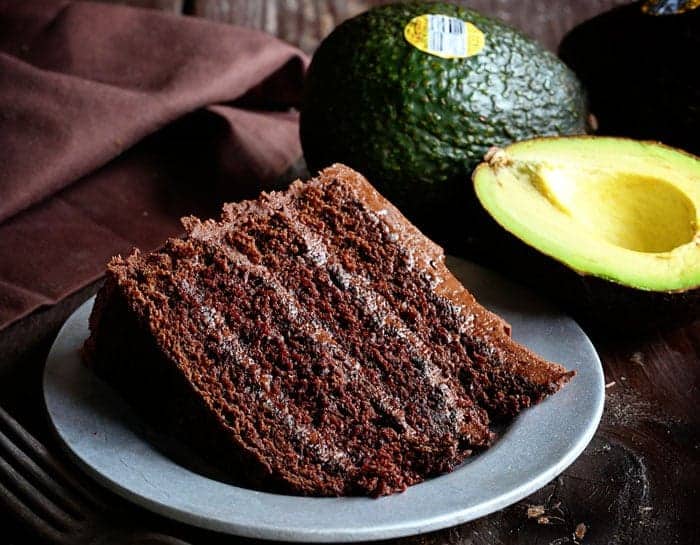 You can see that I prepared the slices a bit differently. While I absolutely love the addition of raspberries and hot fudge on this cake (I mean, who wouldn't?) it was equally as amazing without.
If you love chocolate cake as much as I do, then this recipe is a must try!