I set off to make the perfect Superbowl Sunday Cake. While I have no intention of even watching the Super Bowl, you know I will embrace any excuse to make a cake.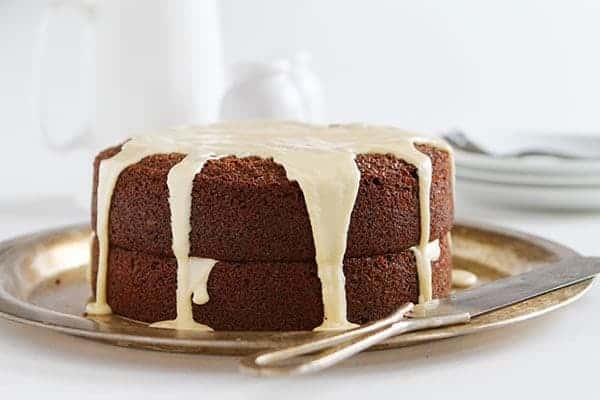 Here is the God's honest truth:
This cake tasted way too much like beer for me. I dismissed it and vowed to perfect the recipe.
HOWEVER!
We happened to have Bible study the next night and I offered some to all the men. (there was only one lady there and she is gluten free) They all LOVED it. As in, their plates were spotless afterwards they loved it so much. Wonderful God fearing men were practically licking their plates. I knew I was on to something.
So here is my warning… this is a cake for the beer lover. And obviously, NO KIDS!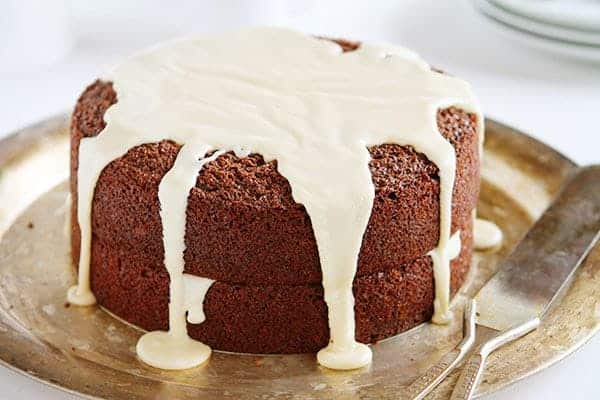 Another confession:
The glaze really, really ads to the boozy flavor. If you were to use a typical buttercream this would definitely be pleasing to everyone, and I am guessing even acceptable for children.
Recipe adapted from Kitchenthusiast.
But lets talk beer for one second.
The inspiration for this cake truly came from this beer I happened to see in the liquor store.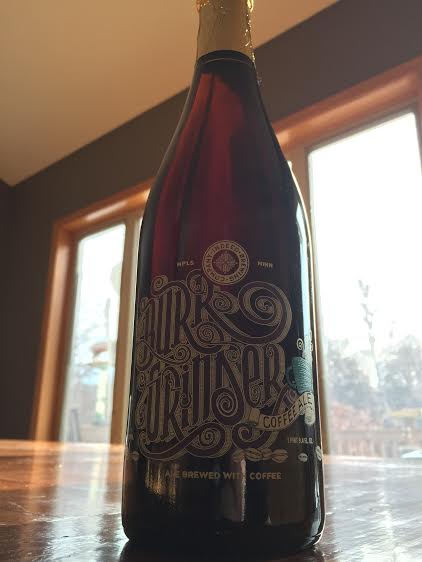 It is called Burr Grinder and is made by a local brewery here in Minnesota called Indeed Brewing.
Here is how they describe it:
Beer geek. Coffee nerd. Whatever name you prefer, this beer has you covered. We teamed up with our Northeast Minneapolis neighbors at Dogwood Coffee to brew this one of a kind "coffee beer." Burr Grinder is infused with freshly ground Colombia El Meridiano coffee before being finished with cold brewed Dogwood NEON. Toasted caramel and toffee sweetness are coupled with sweet, ripe fruit notes. This beer delivers such an intense coffee punch that it'll have you wondering whether you should drink it by the mug or by the pint!
Are you as fascinated as I was???
Since I am a huge fan of using coffee to bring out the flavor of chocolate, I knew the second that I saw this beer I wanted to make a chocolate cake.
I also used this beer in the glaze for a BIG beer impact.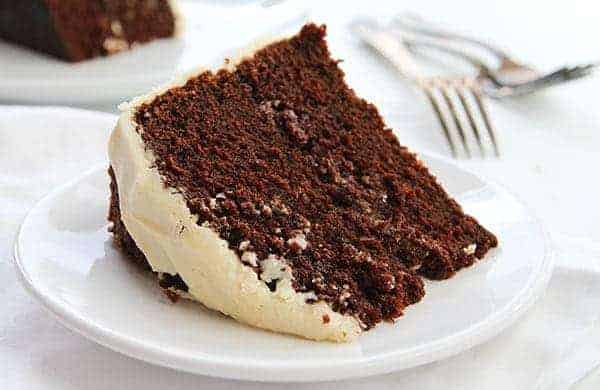 As you can imagine, this cake is beyond moist and seriously unique. And definitely a must try for anyone who likes cake, coffee and beer!
So, who are you rooting for in the Super Bowl? I am cheering for the Vikings. 😉
Disclosure: I really did just happen to see this in the liquor store. Indeed Brewery has no idea I am sharing their product!