Chocolate Hazelnut Twists are a delicious Nutella packed breakfast treat that looks like it came straight from your local bakery.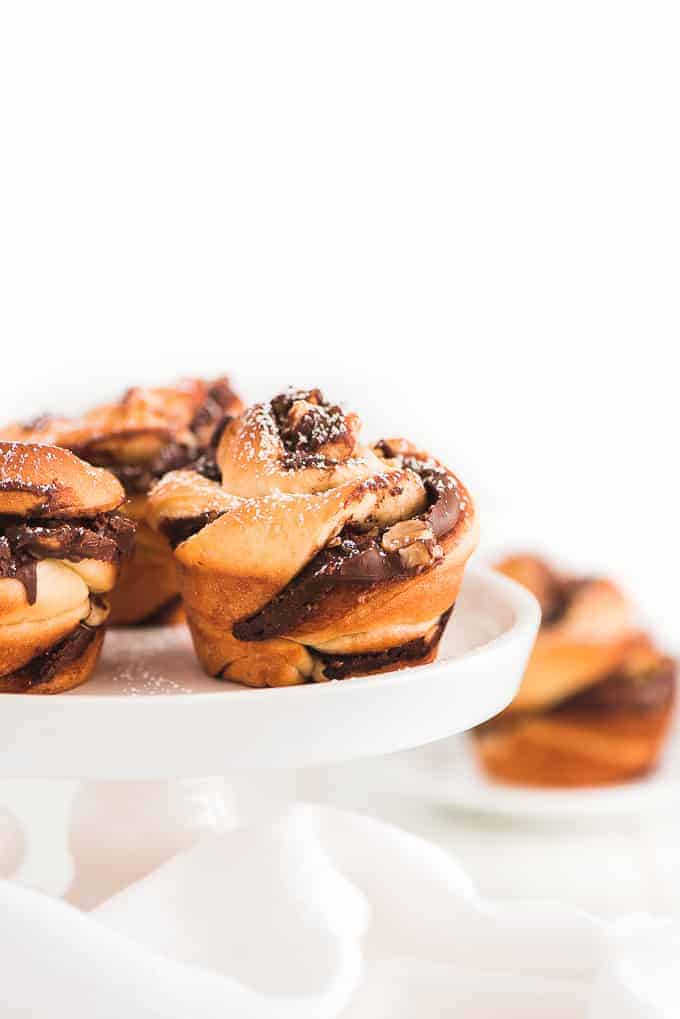 Nutella is a beautiful thing. This silky smooth chocolate with a nutty flavor can be used in desserts, breakfasts, or is great just on a spoon. The best and easiest way to use it in a recipe is to swirl or spread it on whatever you're working with and that's exactly what I did with these Chocolate Hazelnut Twists.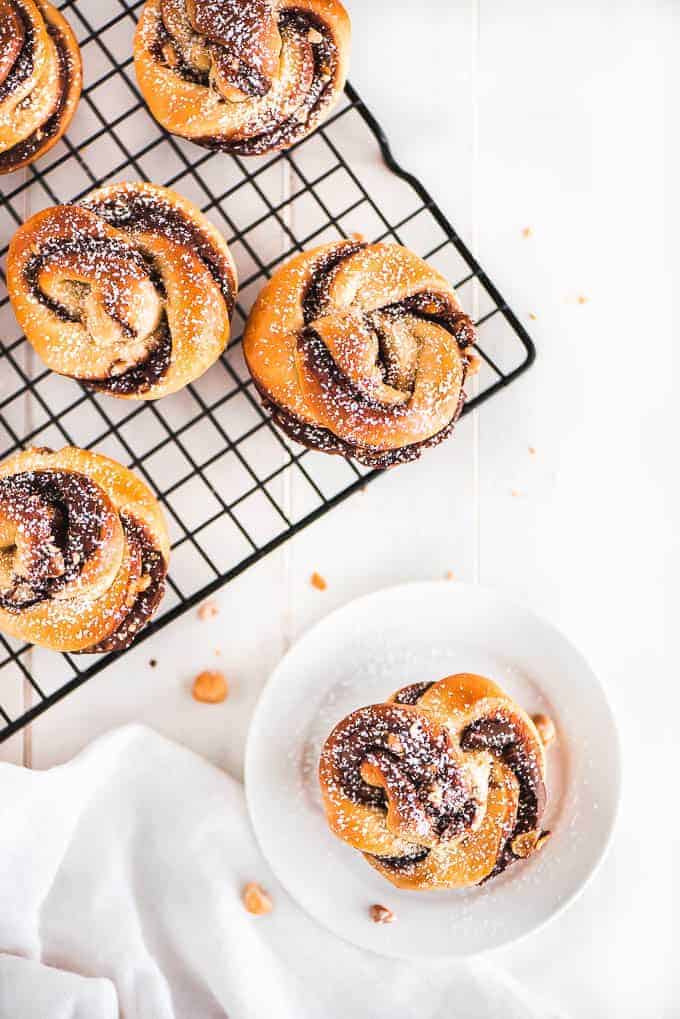 For these twists, you'll start by making a simple soft pastry dough. You can knead the dough by hand but if you have an electric mixer and a dough hook, this recipe is a piece of cake! Once kneaded, the dough needs to rise until double in bulk and then you can get to the fun part.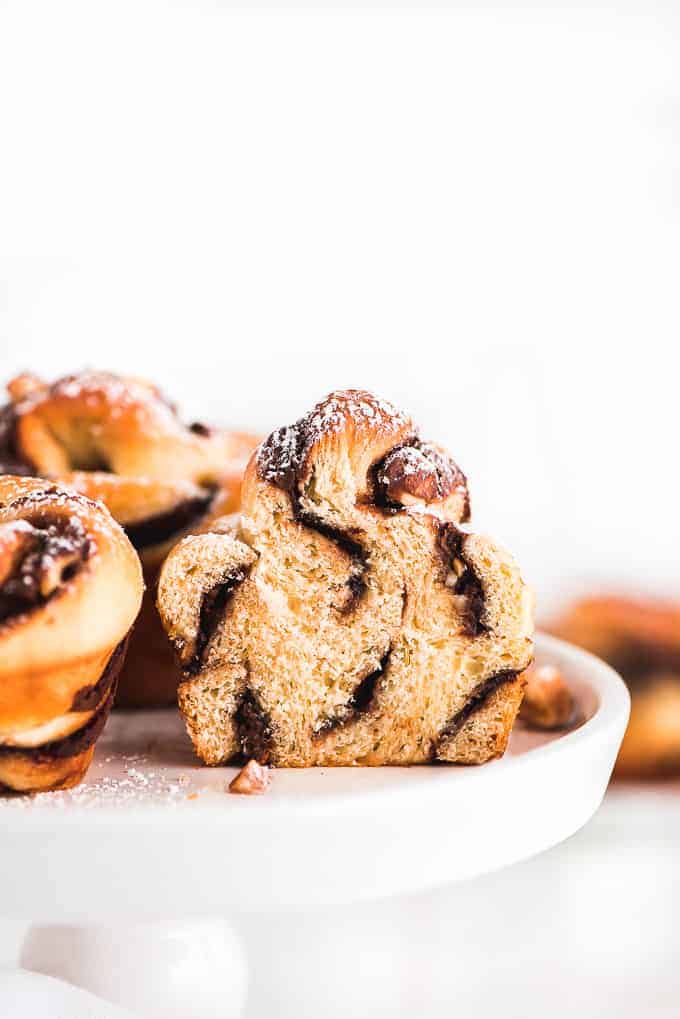 Divide the dough in two and roll each out into a large rectangle. Then just spread on the Nutella. I like to pop it in the microwave for about 20 seconds so it thins out a bit and is easier to spread. Then sprinkle on the hazelnuts. I love the extra texture and crunch this brings to the pastry but you can leave it out if you don't have nuts or just don't prefer them.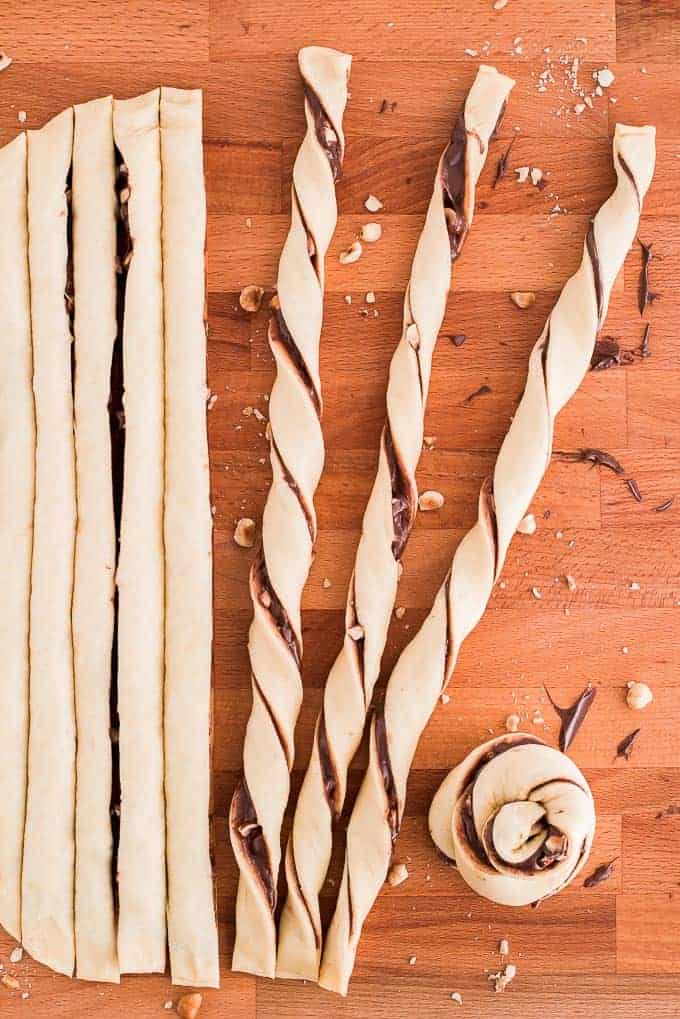 Next, you'll lay the other rectangle of dough on top and pinch the edges together. Using a pizza cutter, cut the dough into 12 long strips. You'll then twist the strips about seven times and coil them up, tucking the end down into the middle, and place each coiled twist in the well of a muffin tin. For a nice golden look, brush the tops with an egg wash before popping in the oven.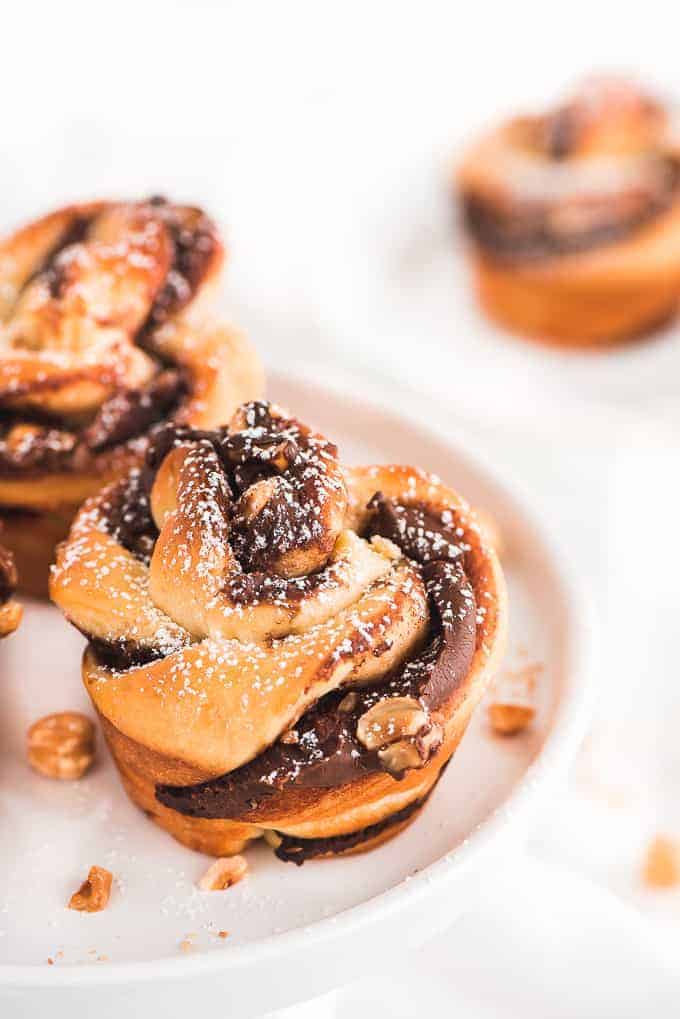 These only take 16 minutes to bake and then they need to be removed from the tins right away. Dust them with powdered sugar and eat while warm. So incredibly delicious! Careful because the mesmerizing swirls in these Nutella Twists have a way of pulling you in for a second one.
Recipe source: The Baker Chick
Melanie, from Garnish & Glaze, is a Midwest girl currently living on Long Island with her husband and two little girls. She fell in love with baking and cooking as soon as she discovered how yummy banana bread batter is. She loves spending time in the kitchen creating healthy dinners and indulgent desserts.