Kinda.
Don't you love when I start a recipe off with a "kinda"?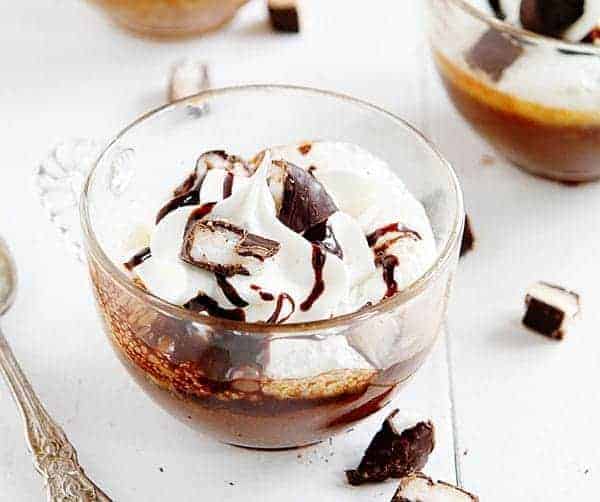 I was in heavy experimentation mode yesterday and made this recipe more times than I can count. After much trial and error and vanity (I'll get to that in a second) I changed up the entire procedure for the cake. While it is still technically baked in the mug, that is not where the preparation happens.
As far as I can tell, you are not suppose to add steps and more supplies and cooking techniques to mug cakes. It's supposed to happen in the mug.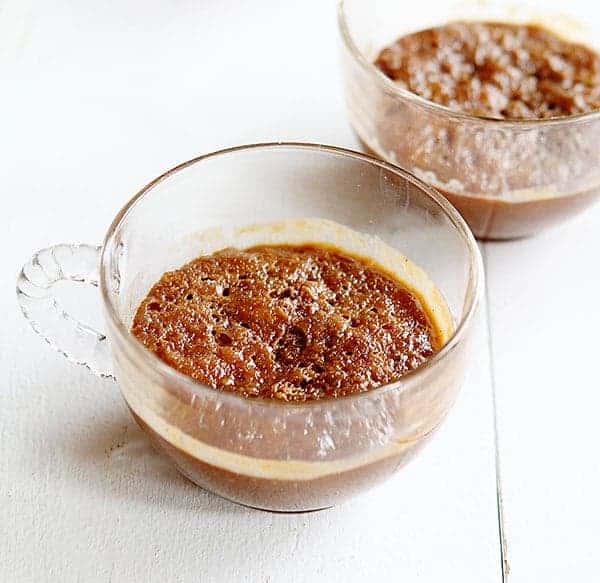 Ha! Details, details.
Ok, so here is the cake after it is "baked" in the mug. Not as pretty as I wanted but definitely yummy.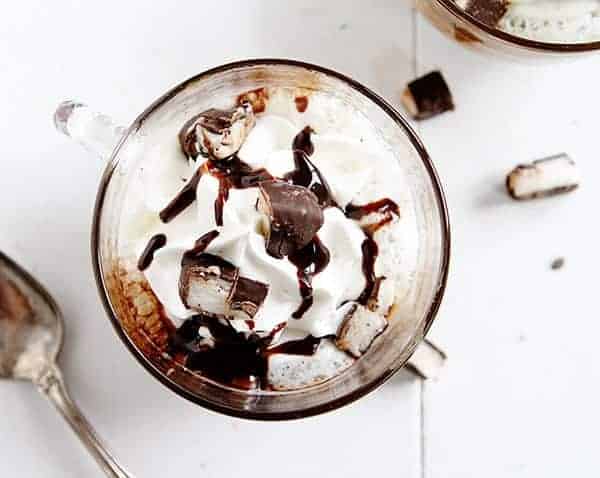 Ok, so why did I make all that in a pan then transfer to a tea cup then pop it in the microwave?
Well, when I put all the ingredients in a traditional coffee mug, they were hard to combine. There were clumps of ingredients that were not fully baked.
Also, it was quite messy. And I like a clean mug cake. I want it pretty! Can't help myself.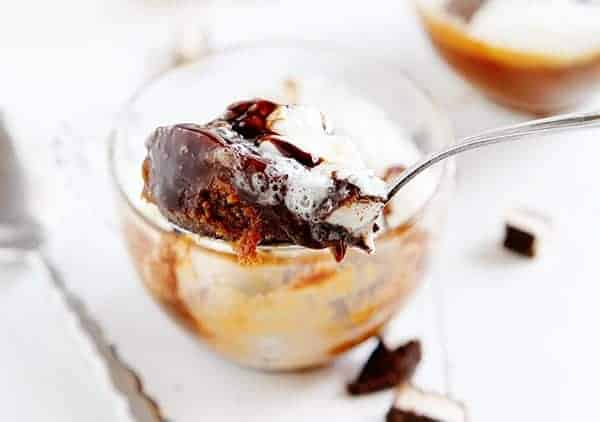 I was not planning on sharing this recipe because of the extra steps I added, but I do think the final result is worth it.
After a few minutes (maybe 10) you get a rich, chocolatey, mint infused individual serving of ooey gooey fabulousness.
I am now officially in mug cake mode and plan to do much more experimenting moving forward! You've been warned… 😉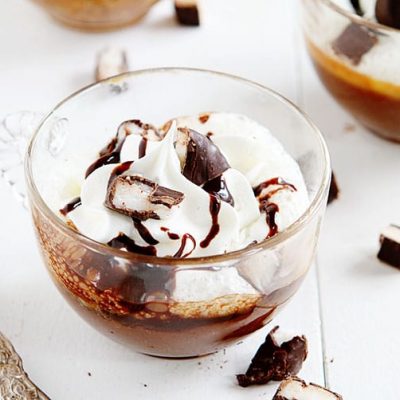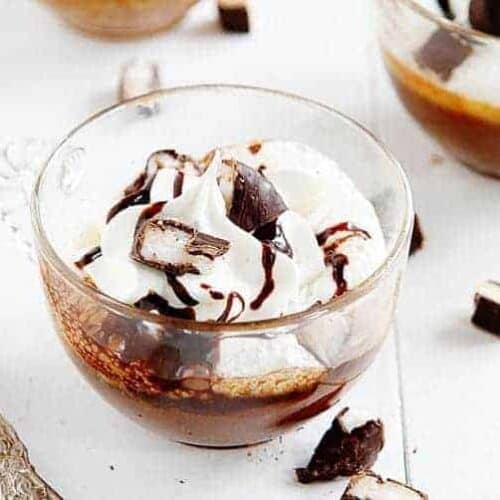 Chocolate Mint Mug Cake
Ok, so here is the cake after it is "baked" in the mug. Not as pretty as I wanted but definitely yummy.
Ingredients
4

York Peppermint patties

1

tablespoon

butter

2

tablespoons

packed brown sugar

2

tablespoons

cream cheese

room temperature

2

tablespoons

flour

1

egg yolk
Instructions
In a small frying pan over medium low heat melt 3 mints, butter, brown sugar and cream cheese.

Stir constantly and when the ingredients start to come together remove from heat.

Add in flour and stir.

With egg yolk in a small bowl, add in a bit of the chocolate mixture to temper the egg.

Then, while stirring the chocolate mixture vigorously, add the egg back into the chocolate mixture.

Combine well.

Pour the batter into two tea cups or one regular coffee mug and microwave for 1 minute.

Allow cakes to cool for at least five minutes.

When ready to serve, cover in whipped cream, chocolate sauce and the last chopped up peppermint patty.
Did you make this recipe?
Thank you for making my recipe! You took pictures, right? Well go ahead and post them on Instagram! Be sure to mention me @iambaker and use the hashtag #YouAreBaker.