If you have purchased my new cookbook, 'surprise-inside cakes', you may have noticed something.  There really aren't that many recipes.
Which is weird for a cookbook.  The few recipes it does have are recipes that I truly adore, and today, I am sharing one!
In the book there is a cake called the Neapolitan Hi-Hat cake.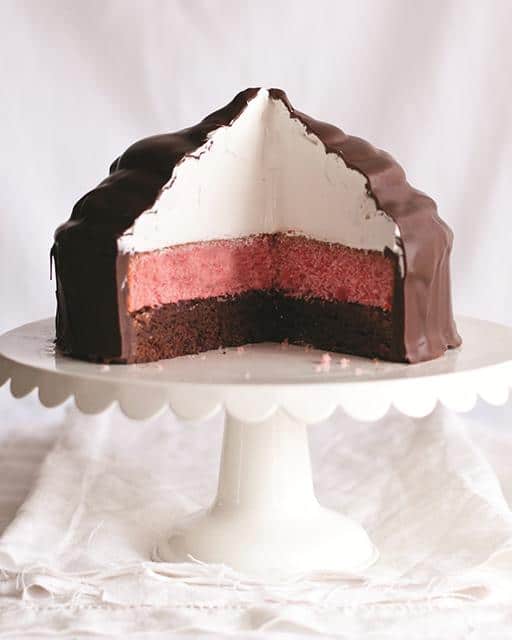 You are all pretty familiar with my Neapolitan obsession, so it was a natural progression for me to have it in the book.
And while I love the beauty of neapolitan, the dark brown chocolate, the like pink, the crisp white… what I want to talk about today is the flavors, or the recipe.
When you have mile-high sweet and sugary whipped cream and strawberry cake amazingness, you really need a dark and high quality chocolate to pair it with.  That is how my Decadent Brownie recipe was born.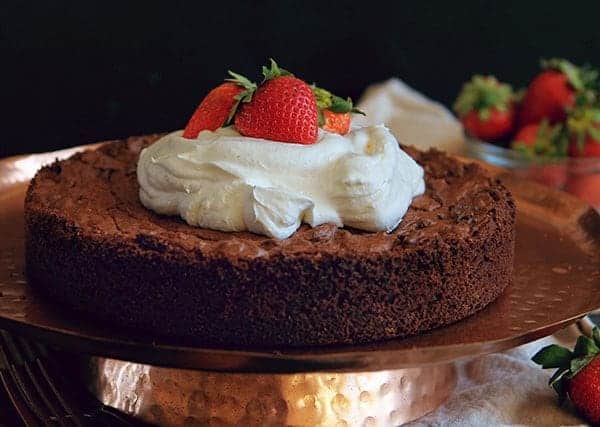 This is the deconstructed hi-hat, with no hat. 😉
I made up the recipe from my book, topped with a bit of whipped cream, and added a couple strawberries for texture and flavor.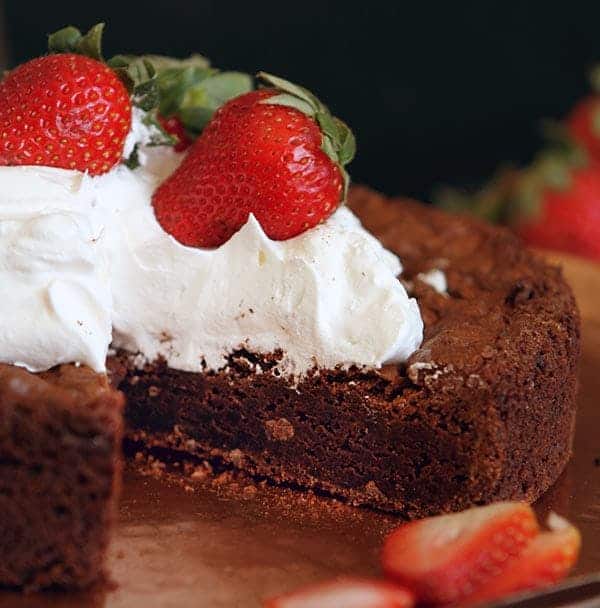 While I love a good fudgey brownie, this cakey brownie with a crispy crust and bits of semi-sweet chocolate is my newest obsession.
Ob. Sesh. On.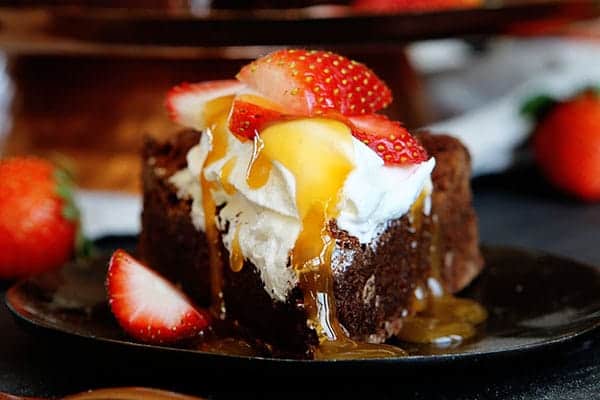 Sorry for my bad spelling above.  I promise I won't start saying what-evs and obvi and talking about cake swag.  But if I do, just chalk it up to YOLO.
😉