**See more of my Neapolitan Obsession here!**
I have made 11 pans of bars in the last week.  But these… well.
I think its safe to say that these are my favorite.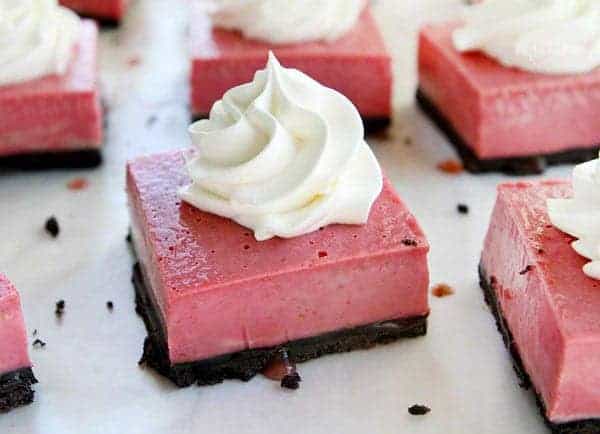 Oreo crust.
Creamy Strawberry filling.
Vanilla Whipped Cream.
Um, yeah.
It's good.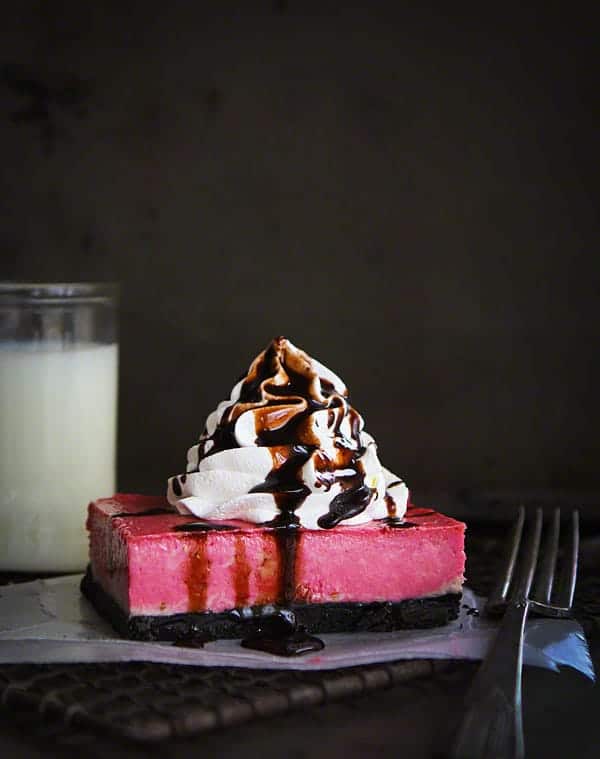 You can even get all crazy and drizzle chocolate over the top too.  Or not.  It's fabulous both ways!
I just barely adapted the strawberry bar recipe from A Spicy Perspective's Fresh Strawberry Bars.  (Hers are served over a beautiful shortbread type crust… seriously genius!)
The bars rest on a bed of Oreo crust deliciousness.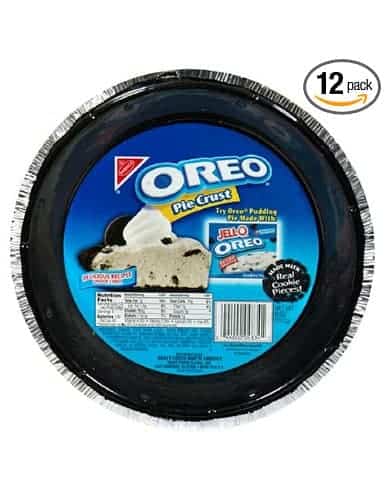 And can I just tell you, I have the BEST little tip on how to get perfect Oreo crust.  I use Oreo PIE crust!  No food processor.  No endless hours of separating oreo cream from cookie to only end up in my belly anyway.
Simple. Easy.  Awesome.
For this recipe I used 2 packages.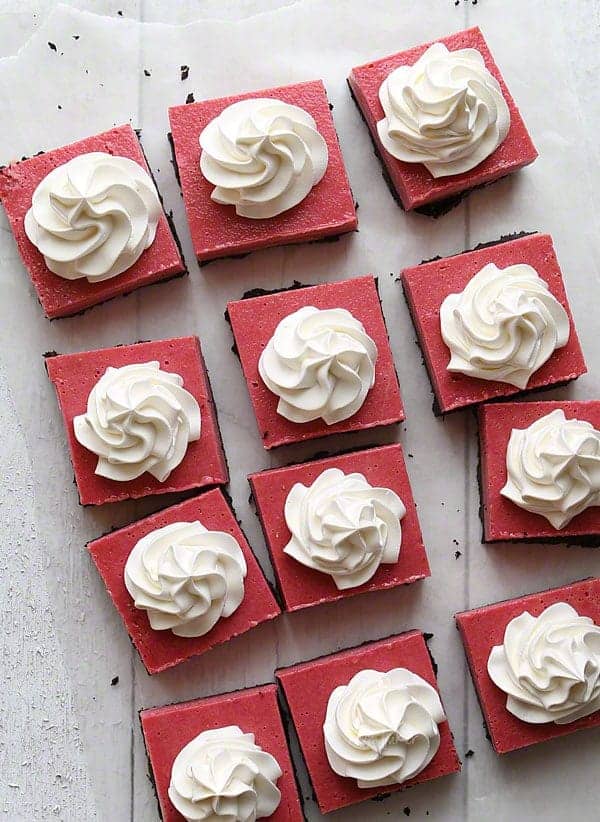 If you want to half the recipe you sure can!  Just use a 8×8 pan and only one package of Oreo Pie Crust.
I also kept the bars chilled while not being served.  When left out at room temperature the strawberry filling was a little soft for my liking.