I have made more cookie recipes than the average person, so I know when I come across a good one! This 100 Layer Chocolate Cookie recipe is a WINNER!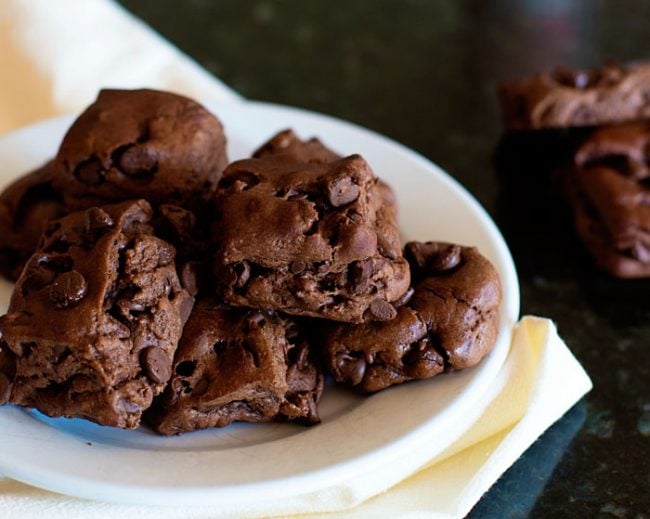 100 Layer Chocolate Chip Cookies
What exactly is a 100-layer cookie? It is basically a Double Chocolate Chip cookie. But the magic happens when you roll the cookie dough layers flat and then stack them on top of itself and rolling it out again. And again. And again. You don't technically need to repeat that 100 times, although you could if you happen to have little helpers in the kitchen who each want a turn!
These cookies are absolutely perfect. Not only are they perfect, they are perfectly adaptable. It's one easy recipe that lends itself to any cookie I can dream up!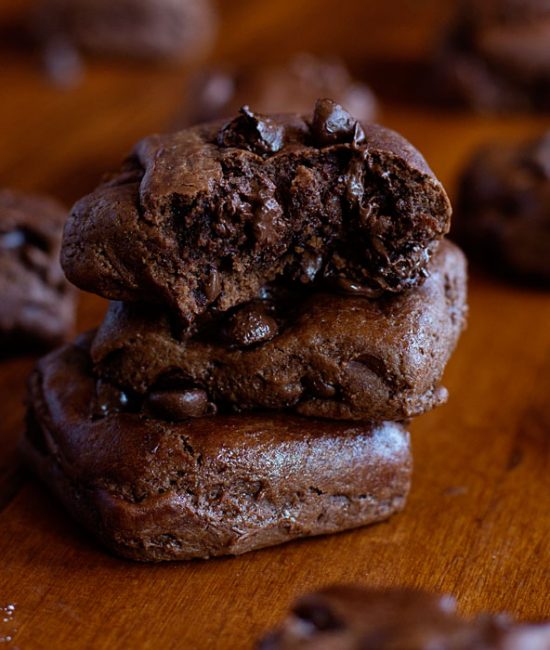 The beginning of the school year is definitely a bitter-sweet time in our home. While I love the school that my kids' go to and absolutely love the hearts of each of their teachers, I just miss them terribly when they are gone for the day.
When they burst through the door after school they are often thinking about homework or getting ready for after-school activities or any chores that they need to do.
But some days we do something different. We drop everything and just bake together. Someone picks the flavor and then we all get busy putting together their creation!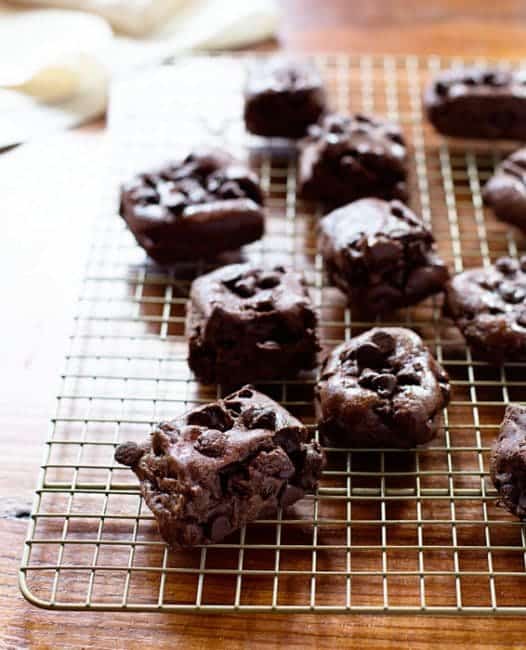 I can change it anyway the kids want… adding sprinkles or butterscotch chips or marshmallow topping!
This 100 Layer Chocolate Chocolate Cookie was my oldest son's creation.
He's kind of a genius. 🙂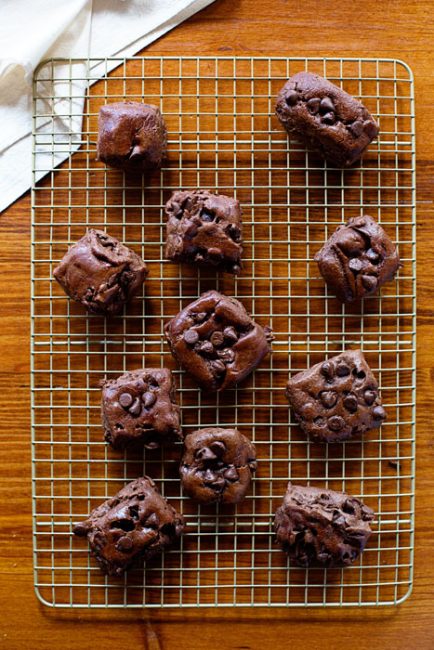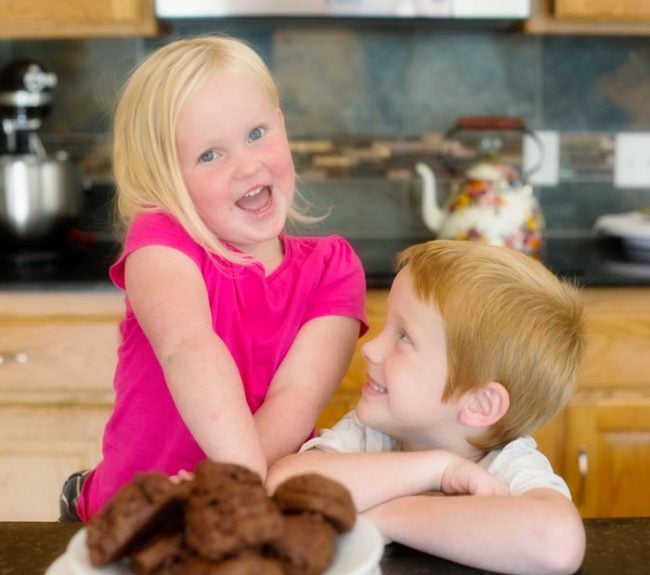 My kids love everything about these cookies. I mean everything.
They love that they get to throw chocolate morsels on top of dough. The messier, the better!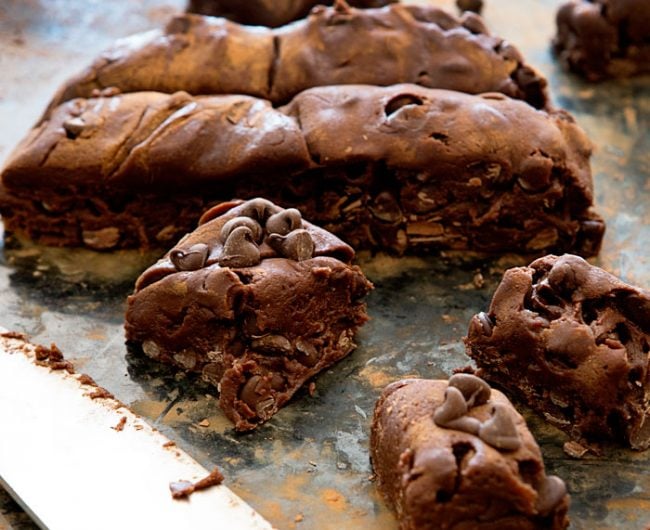 They love that they get to use a rolling pin, which is basically the most sought-after tool for my kids to use in the kitchen. They consider it the highest possible honor when baking. 😉
They love rolling the cookie dough layers flat and then stacking on top of itself and rolling it out again. This recipe is so versatile that I can give all five kids a turn at rolling!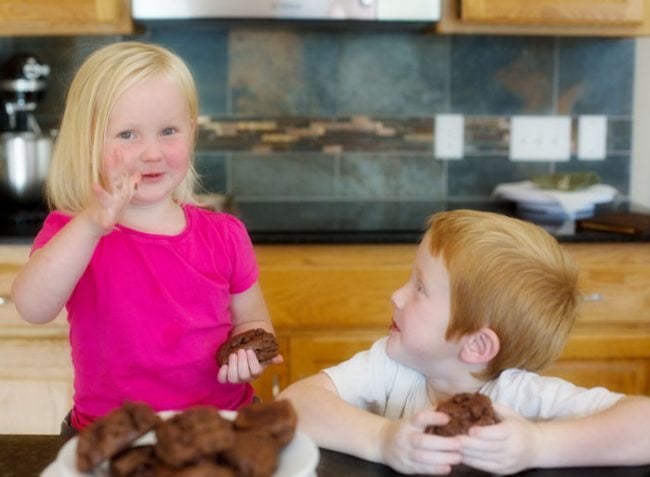 They love that they can see double chocolate when they bite into their cookie.
They love that they eat them just after they have cooled a bit, but are still hot enough for the chocolate to melt all over their sweet little fingers.
And I love seeing them smile.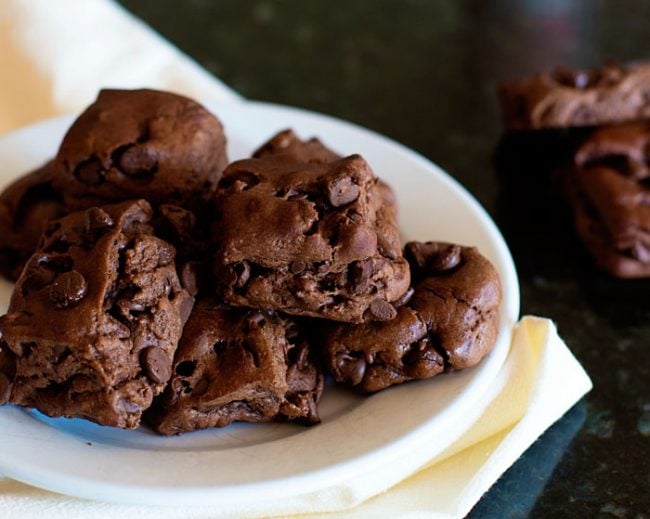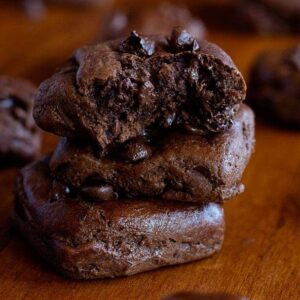 100 Layer Chocolate Chip Cookies
Keyword:
double chocolate chip cookies
Ingredients
3/4

cup

packed brown sugar

3/4

cup

granulated sugar

1

cup

(2 sticks, 226g) butter

softened

1

large egg

1

large egg yolk

2

tsp.

vanilla extract

3

cups

(330g) all-purpose flour

sifted

1/2

cup

(55g) cocoa powder

3/4

tsp.

salt

1/4

tsp.

baking soda

1

tsp.

baking powder

2

cups

chocolate morsels

Can use a much as 3 cups
Instructions
Mix brown sugar, granulated sugar, butter, egg, egg yolk and vanilla in a large bowl until well mixed. Stir in flour, cocoa powder, baking powder, salt and baking soda until blended (dough will be soft and creamy).

Divide dough into three equal portions. Wrap each portion with plastic wrap and transfer to refrigerator; let chill for 30 minutes.

Unwrap the chilled dough and place on a lightly floured work surface. (I dusted my surface with cocoa powder) Roll out to about 1/2-1 inch thick.

Sprinkle with half the chocolate morsels on top of the first portion of chilled dough. Roll out the second dough ball and then set on top.

Sprinkle with remaining chocolate and top and then set the final portion of dough on top of that.

Gently flatten with rolling pin and try to create a square with the cookie dough. You can fold the dough over itself and roll the cookies again if desired. These cookies do not rise very much so the make sure your dough is the desired thickness of the final cookie before moving on to the next step.

Cut dough into 2-inch squares with a sharp knife and set on a cookie sheet lined with parchment paper about an inch apart. (Cookies do not spread a great deal)

Re-roll any leftover batter. You can stack it on itself to keep creating layers of chocolate chip cookie dough.

Bake at 350°F for 11-14 minutes. (The center should not appear wet)

Cool a couple minutes on baking sheets and then transfer to a wire rack to cool completely.
This is my classic Chocolate Chip Cookie recipe. It's the best! Hope you love these Double Chocolate Chip Cookies as much as we do!
If you use their awesome recipe to create your own cookies, let me know! I would love to see! Use the #iambaker hashtag to follow along and see what other bakers are creating!