Gooey, rich, and delicious! This Earthquake Cake is full of chocolate, pecan, and coconuts and is an explosion of flavor with each bite!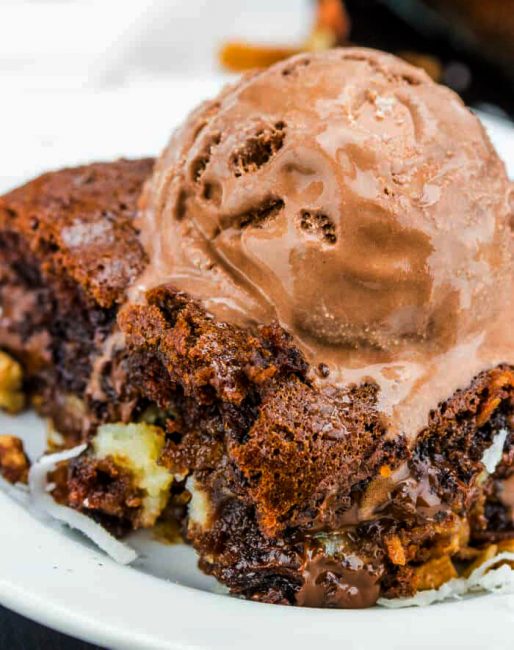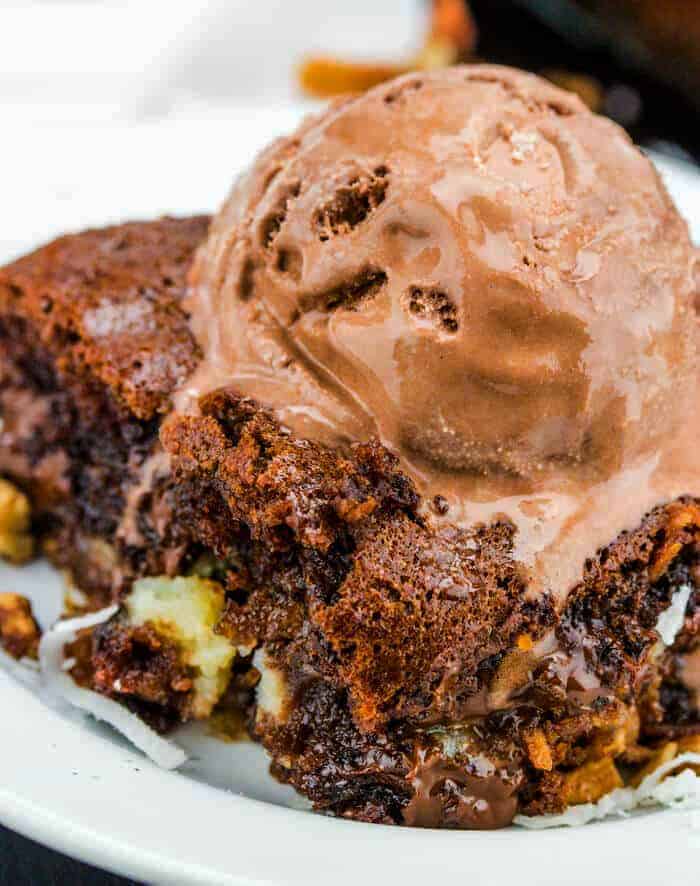 I love a cake that's instructions are: throw in everything but the kitchen sink. This Earthquake Cake is one of those cakes and really lives up to its name!
It has gooey tunnels of goodness all around it which are filled with a chocolate and cream cheese surprise! From the outside, t looks just like your normal cake, but with each and every bite you have the addition of the cream cheese mixture, melty chocolate chips, coconut, and pecans!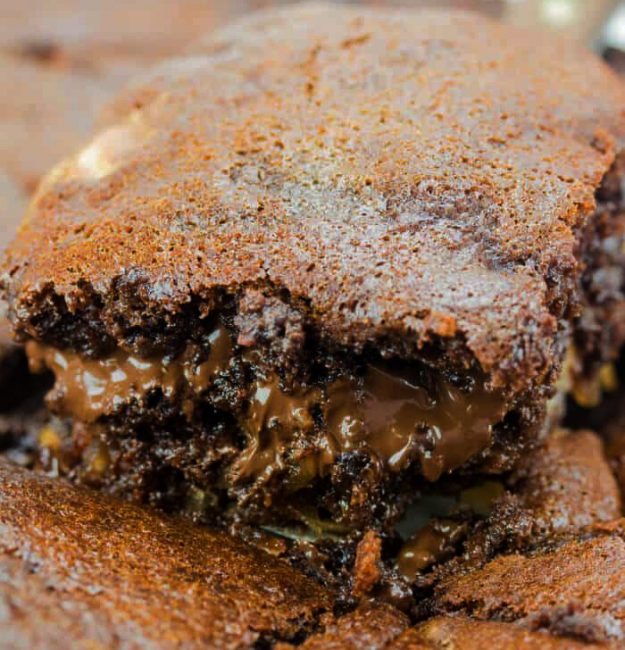 Want the from-scratch version? Try this amazing Chocolate Cake recipe!
With its chocolate overload, this Earthquake Cake is a must make. You have all sorts of flavors with each fork full and you won't be able to stop yourself from coming back for more!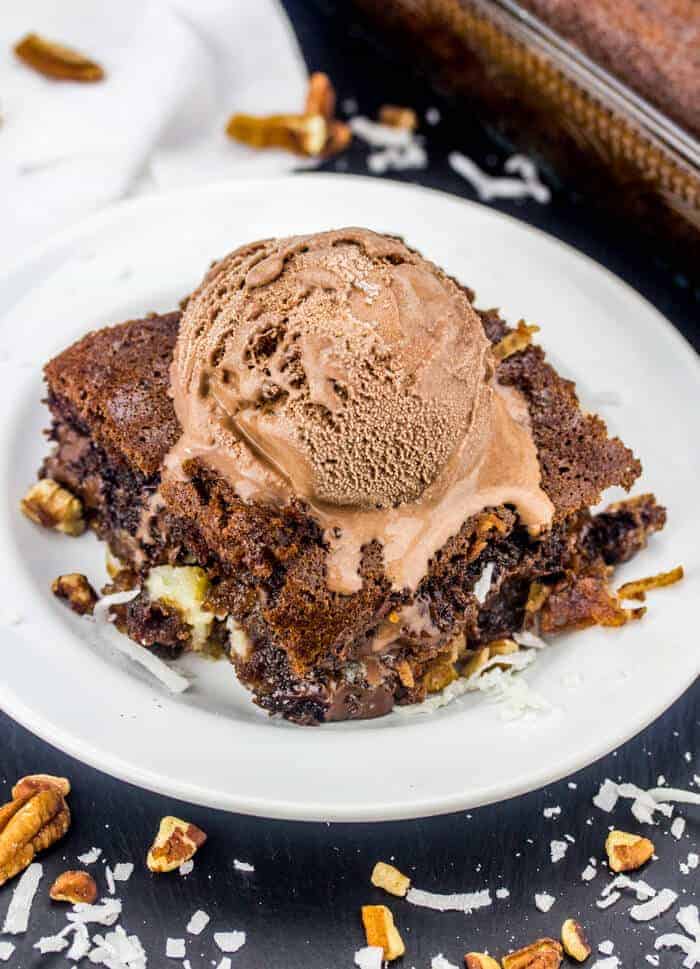 Photos by Tornadough Alli