The Perfect Chocolate Cake recipe paired with a Perfect Chocolate Buttercream then decorated with simple rosettes. This is the perfect cake!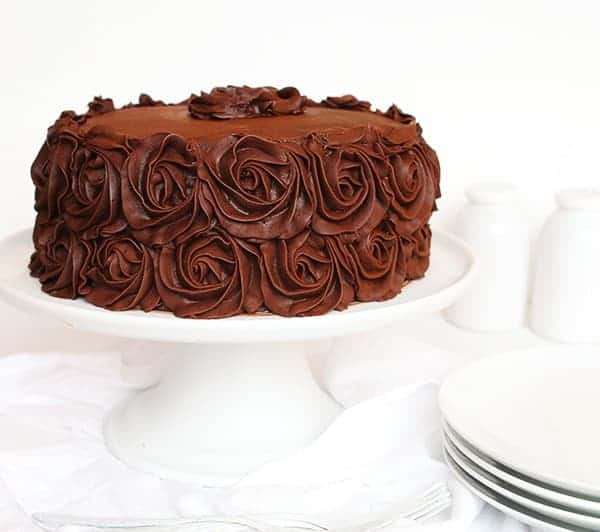 It occurred to me that there are a few things I have not done.
1. Updated the Best Chocolate Cake recipe.
2. Shared the perfect Chocolate Buttercream recipe.
3. Made a Chocolate Rose Cake.
Well, I will remedy those three issues all in one post!
I have made no less than 56, 743 rose cakes in the last 2 years and NOT ONE has been all chocolate!
What to the what?  Insanity.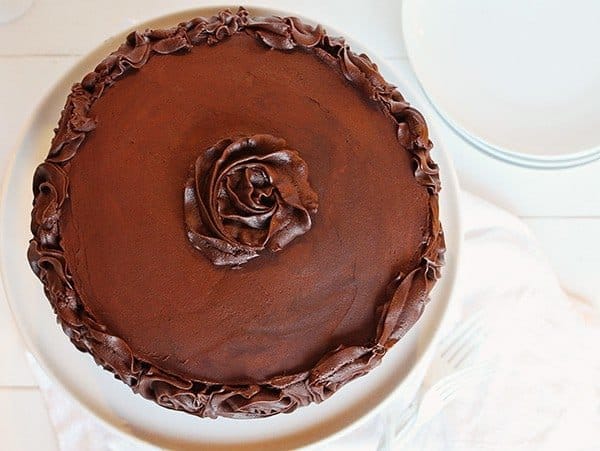 This best ever chocolate cake recipe was originally published on my blog in 2010 and is from The Barefoot Contessa who adapted it from Hershey's.
I used two 8-inch pans for my cake, but you can also use 9-inch pans. If using 9-inch, you will want to cut the bake time by up to five minutes. And don't forget to use GOOP to prepare your pans… it is the BEST!
One important question I get about this cake is the COFFEE.
1. No, you cannot leave it out.
2. I mean it.
Ok, ok, so you can if you want. But here is what the coffee does… it enhances the flavor of the chocolate. The cake does not taste like coffee at all… it simply tastes more rich.
If you simply must not use coffee, you can substitute hot water.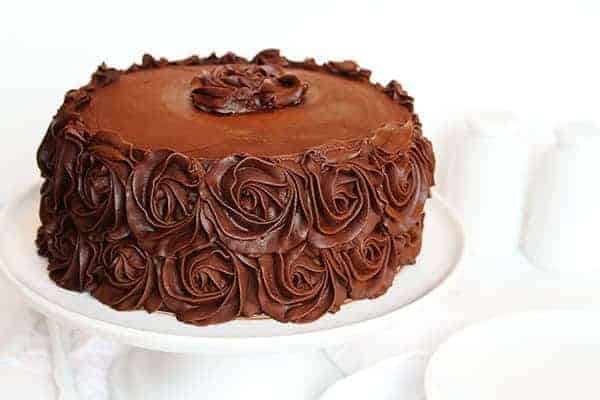 Recipe adapted from Savory Sweet Life.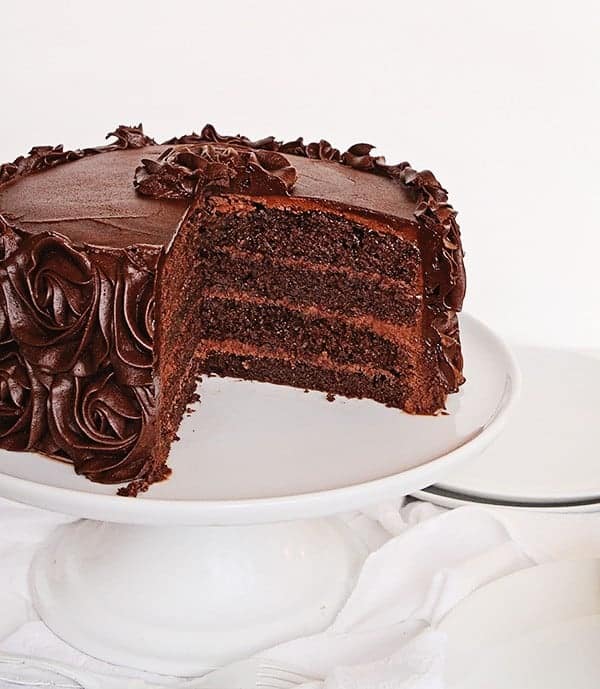 This is one of the best chocolate cake recipes I have ever had the pleasure of eating.  Its moist and fudgey but still has a light cake crumb.  It's got a depth of flavor (which I would attribute to the coffee) and a distinct rich deep chocolate essence.
If you are planning on making a chocolate rose cake as well, here are some posts to help you along.
Original Rose Cake – Photograph Tutorial
The Perfect Birthday Rose Cake
Neapolitan Rose Cake (one of my favorite cakes of all time!)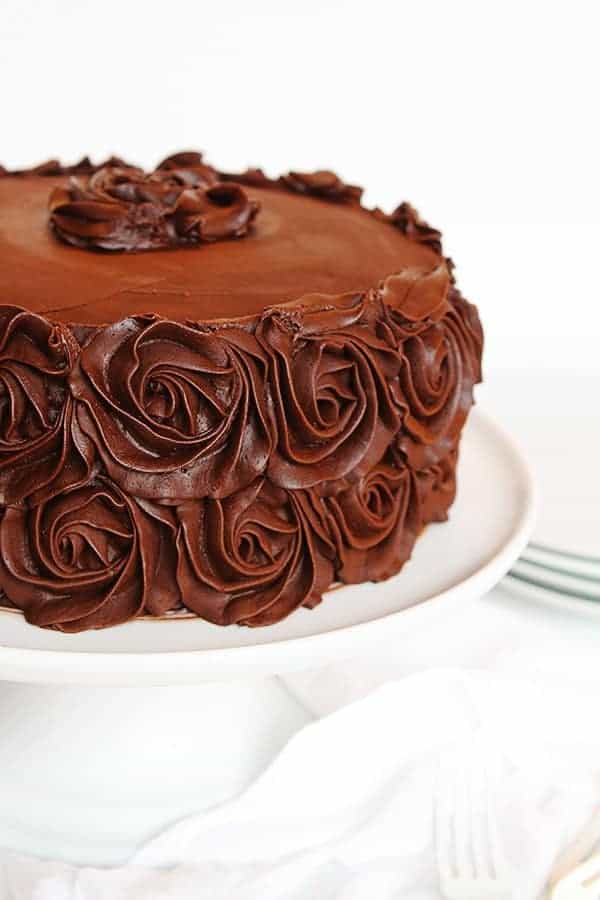 BONUS!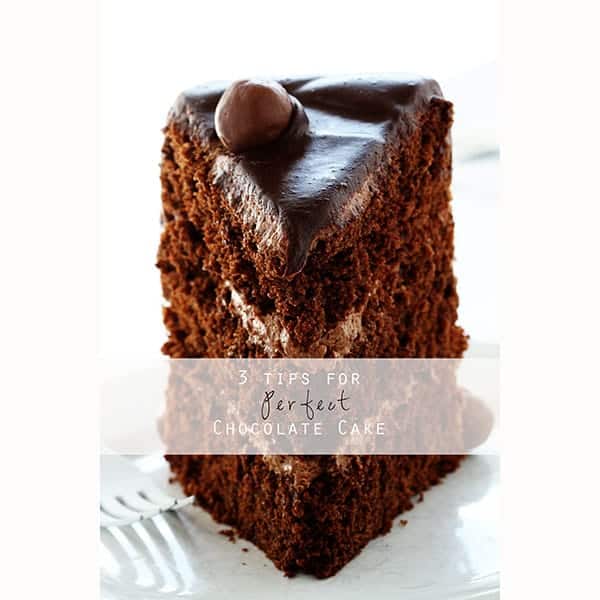 I want to share with you 3 AMAZING TIPS for making the perfect chocolate cake.
Room Temperature Ingredients. I say this all the time, but it really is important in baking. To quickly warm up eggs, place them in hot water for a minute or so. To heat up milk or buttermilk, pop it in the microwave for a few seconds.
Sift together all dry ingredients. Cocoa is notoriously lumpy and you do not want lumps in your cake. Make sure you sift all dry ingredients at least twice.
Do not open the oven door until cake is almost done. The cake needs to be mostly set before opening the door or the cold air could make it collapse.
Once you get your chocolate fix be sure to try the Perfect White Cake!