I wanted to share with you how quick and easy the frosting technique is that I used on my Red Velvet Strawberry Shortcake.
I have only ever used this method on whipped cream (as in Cool Whip) so at this point I can only recommend it for that type of frosting.
Here is all I did!
Apply a thick layer of whipped cream. This works better when it is chilled.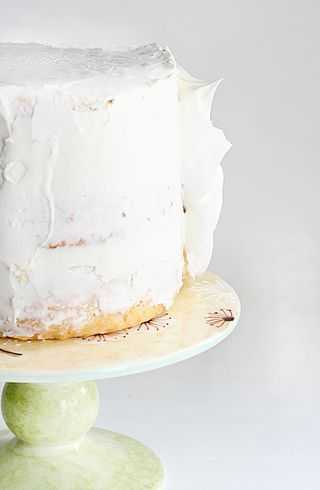 Well. I should start out by saying a did a rough crumb coat in vanilla frosting. Not whipped cream.
Just in case some of the cake wanted to peek through after I 'combed' the frosting.
Am I confusing you yet?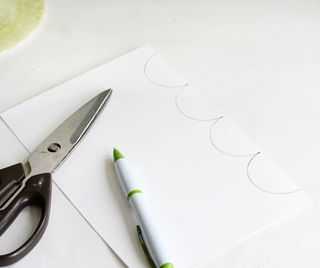 Here is how I did it.
Get a piece of sturdy paper like a heavy card stock or even cardboard. Draw a design on the edge, cut out the negative, then 'comb' the paper around the edge of the cake. (taking away the excess frosting)
If you happen to have a rotating cake stand, this would be a great time to use it.
With the simple half circle design I made you get this effect: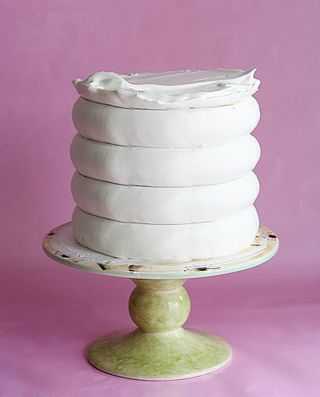 Now, this is by no means an original concept. Professional cake decorators have these handy dandy tools already!
But I dont. And I wanted to try something new. So I just made my own. And you can too!
The fun thing is, you can make any design that suits your fancy. I even tried a geometric design.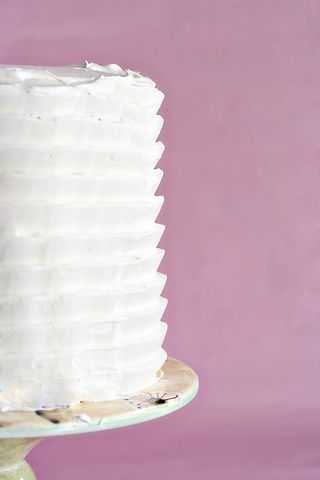 Since I was having so much fun with the different looks, I decided to simplify a bit and do a basic smooth finish.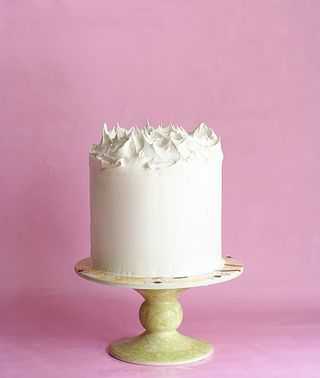 With a little spike on top.
But then I thought about cutting into a cake with that crazy spike on top and decided to change it yet again. So I ended up with a classic vertical design. (tutorial for this design here)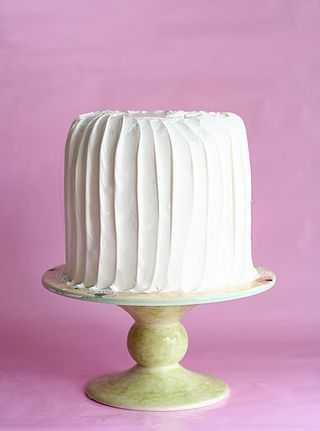 And then, because Easter is just a few short days away… I wanted to share this.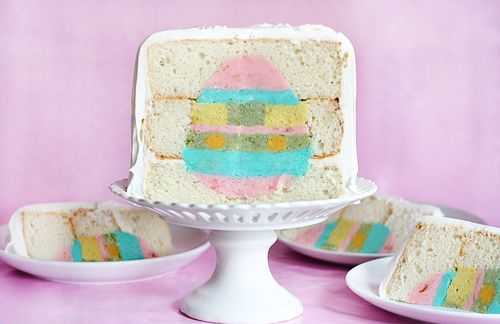 Its supposed to be an Easter Egg… but I think I got a little over zealous in the design department.
Live and learn! 🙂
Happy Easter to you and yours!
Check out all my SURPRISE INSIDE CAKES here!