This semi-homemade Easy Carrot Cake Recipe is the recipe everyone will be begging you for. I have fooled everyone with this cake… it tastes 100% homemade, but I use a time saving (and flavor adding) trick… find out what secret ingredient I use to add depth and richness to my cake! (And don't miss my 50 Best Cake Recipes in the World!)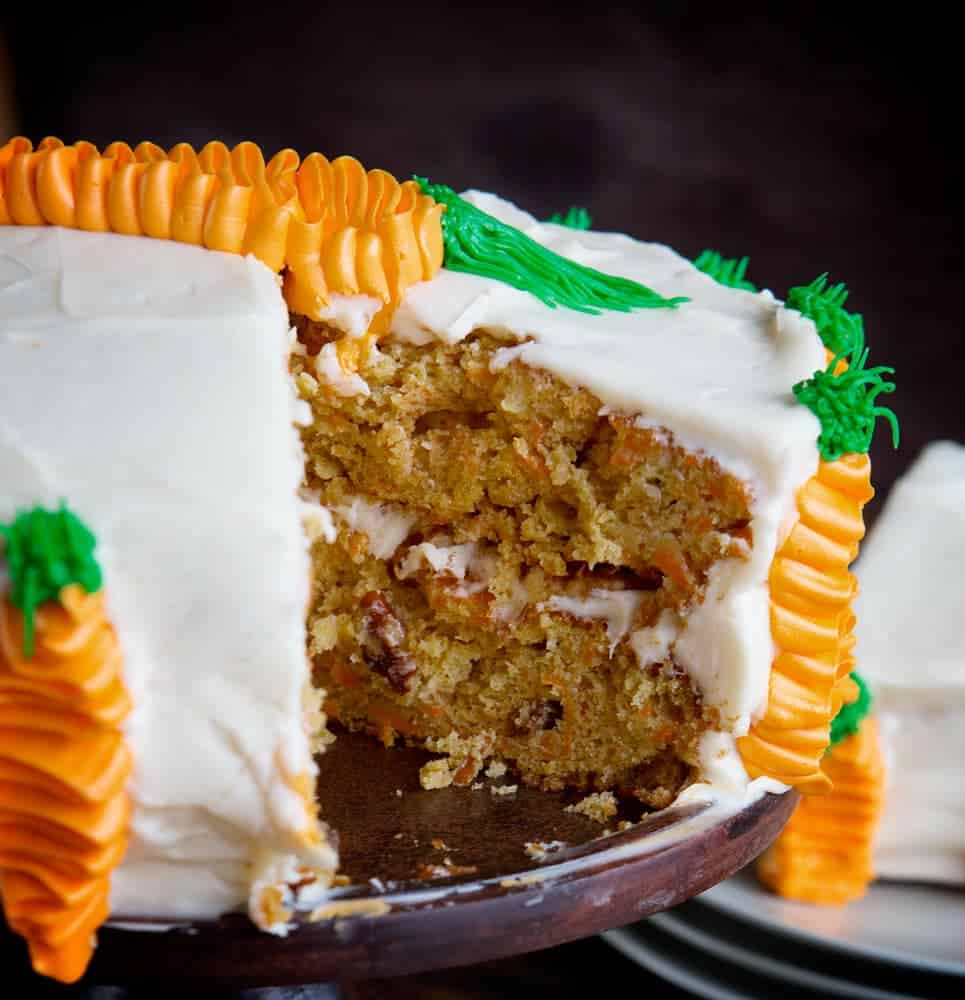 Easy Carrot Cake Recipe
This semi-homemade Easy Carrot Cake Recipe is the recipe everyone will be begging you for. I have fooled everyone with this cake… it's tastes 100% homemade, but I use a time saving (and flavor adding) trick… find out what secret ingredient I use to add depth and richness to my cake!
Ingredients
1

box

yellow cake mix

2

cups

grated carrots

½

cup

water

3

large eggs

1/2

cup

vegetable oil

1/4

cup

raisins

1/2

cup

crushed pineapple,

do not drain

2

tsp.

ground cinnamon

1/4

cup

walnuts,

chopped
Instructions
Preheat oven to 350°F. (If you have a convection oven heat to 325°F.)

Prepare (butter and flour, spray with pan release, or use GOOP) two 8-inch round cake pans.

In the bowl of a stand mixer, add all the ingredients and beat at low speed just until everything is just incorporated, then increase the speed to medium and beat for another 2 minutes.

Divide the batter into the two prepared pans and place in the oven for 35-40 minutes.

Test the cakes at 30 minutes; if a toothpick comes out clean, the cakes are done.

Allow cakes to cool for about 10 minutes in the pan, then invert onto a cooling rack until the cakes cool to room temperature. Do not frost cakes until they have cooled completely
Did you make this recipe?
Thank you for making my recipe! You took pictures, right? Well go ahead and post them on Instagram! Be sure to mention me @iambaker and use the hashtag #YouAreBaker.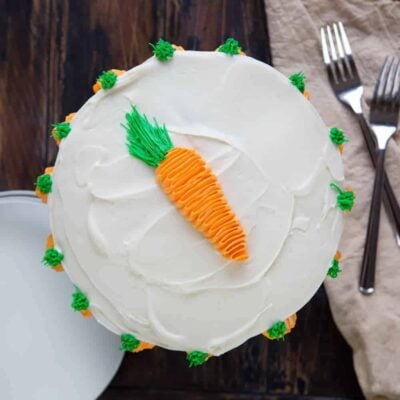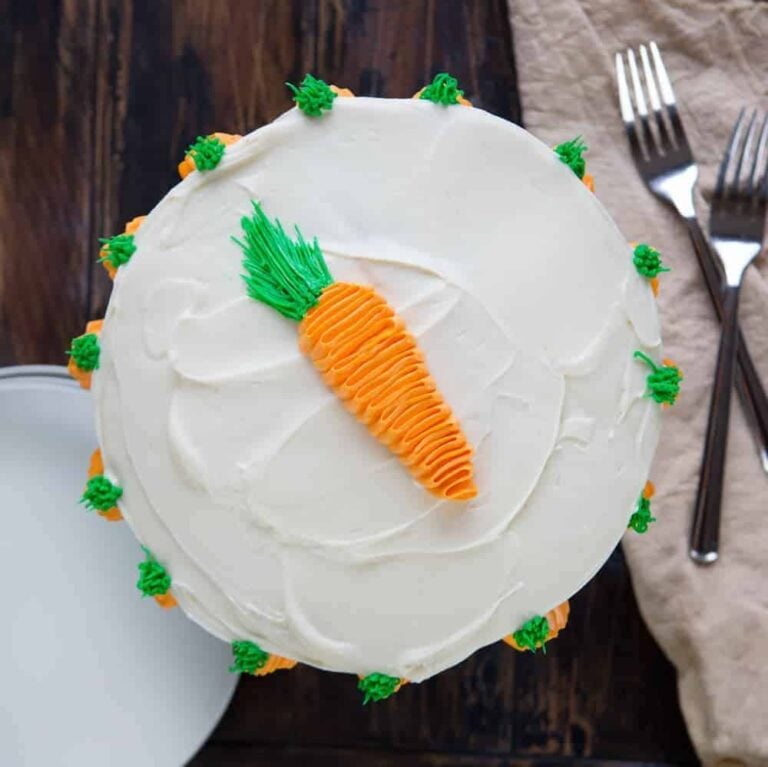 Brown Sugar Cream Cheese Frosting
Ingredients
2

tbsp.

Countryside Creamy unsalted butter

2

8-ounce packages Happy Farms cream cheese, softened

1/4

c

Baker's Corner Light Brown Sugar

4

c

Baker's Corner Confectioners Sugar

1

tsp.

vanilla extract
Instructions
Melt butter and allow it to cool.

In a large bowl, combine cream cheese, butter, brown sugar, confectioners sugar, and vanilla extract. Mix on medium-high until smooth and creamy.

Spread immediately and store cake in refrigerator.
Did you make this recipe?
Thank you for making my recipe! You took pictures, right? Well go ahead and post them on Instagram! Be sure to mention me @iambaker and use the hashtag #YouAreBaker.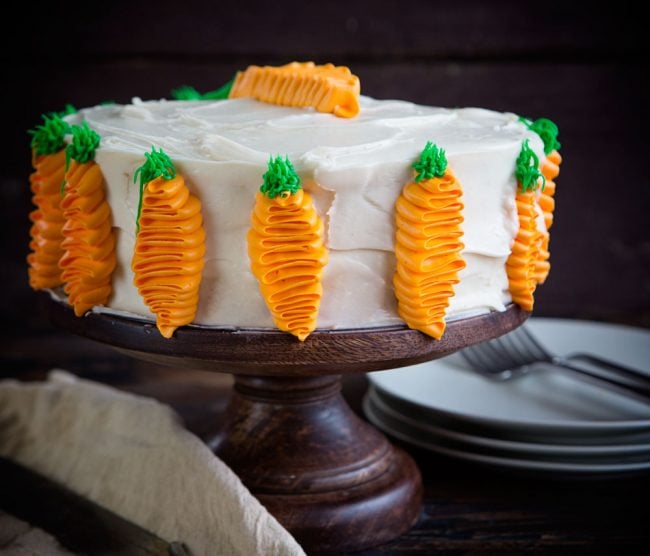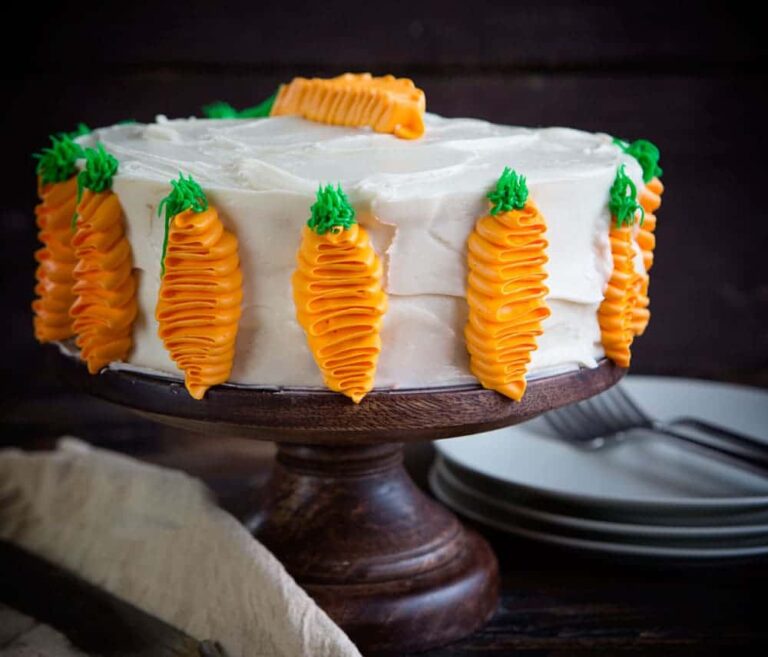 Easy Carrot Cake Recipe
I love this recipe for a couple of big reasons:
It's easy.
It's got REAL ingredients!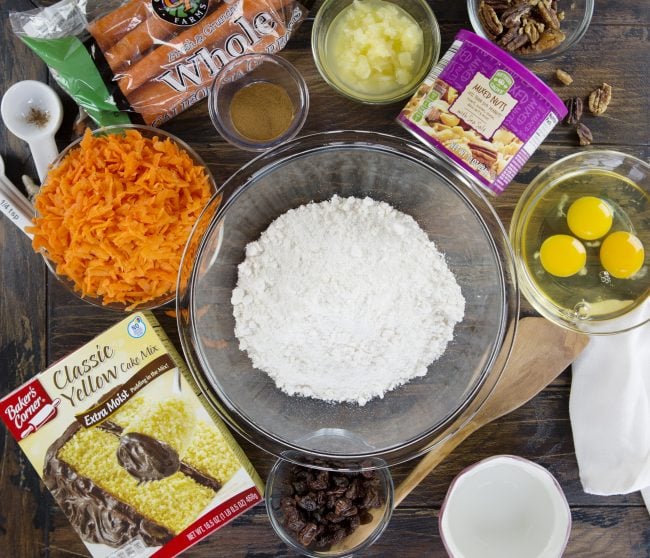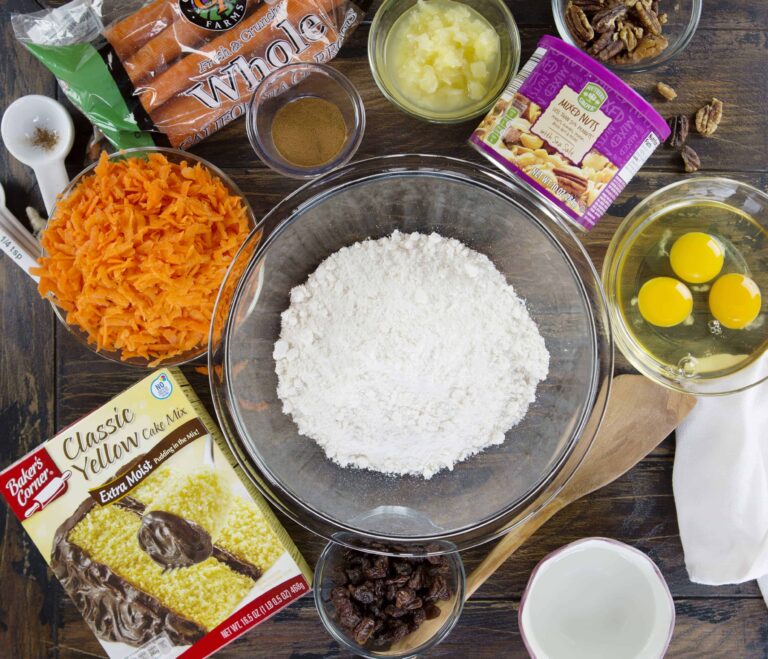 Did you catch my unconventional ingredient in there? I used Yellow Cake mix. Why not use carrot cake? Well, the yellow cake mix adds a buttery richness that boxed carrot cake just can't replicate.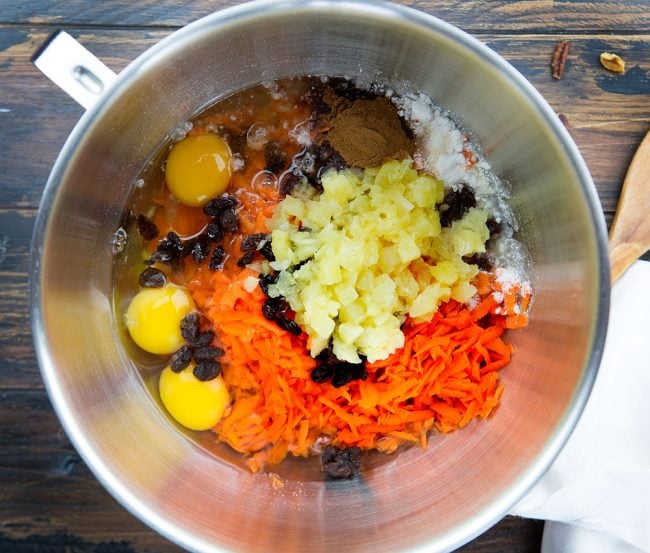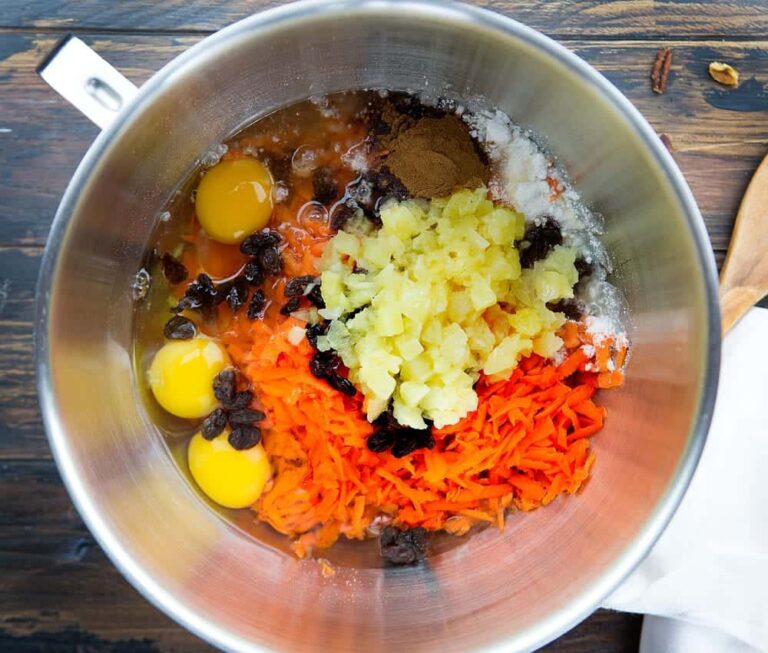 On top of that, I love that I can control the spice and the amounts of nuts, carrots, raisins, etc. This recipe can be perfectly adapted to individuals' tastes and not all recipes can offer that! Don't worry though, we will get those amazing spices in there!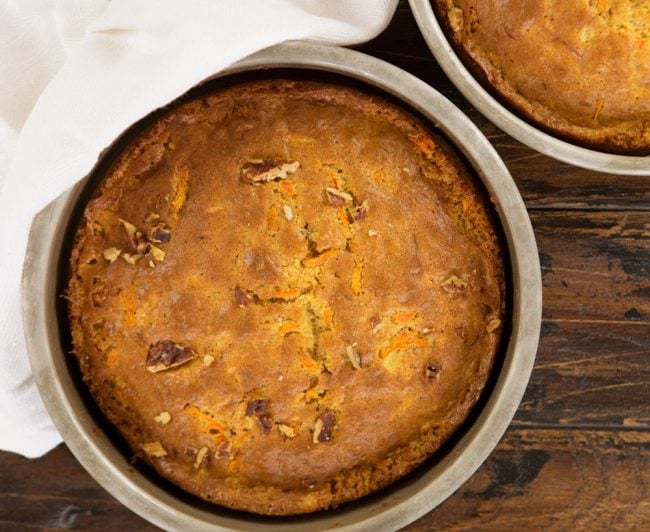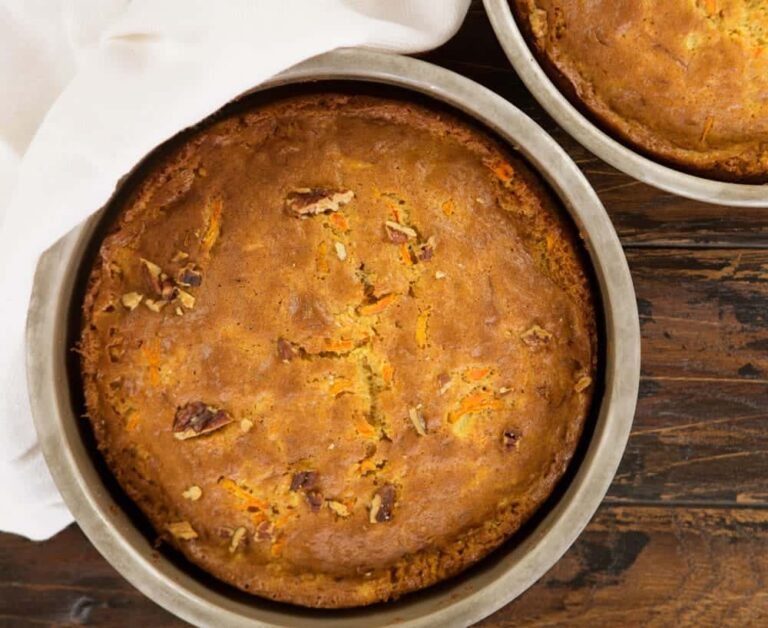 Just look at the gorgeous cake. I had a hard time getting a fork out and digging right in!
The next best part of this recipe?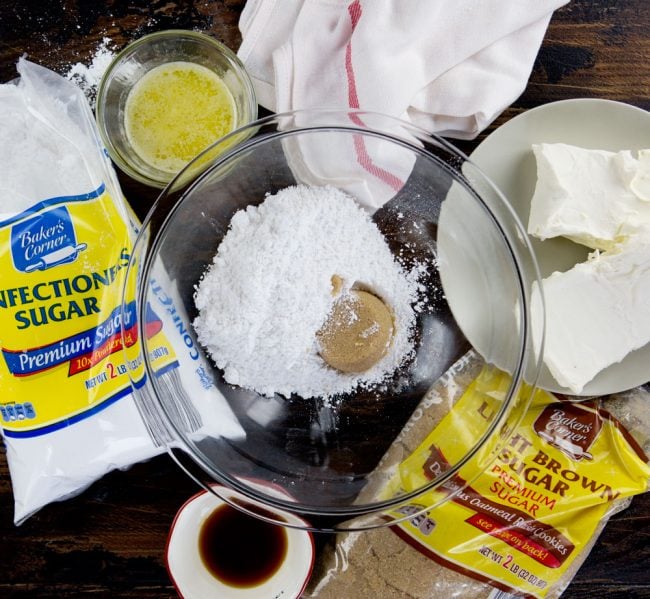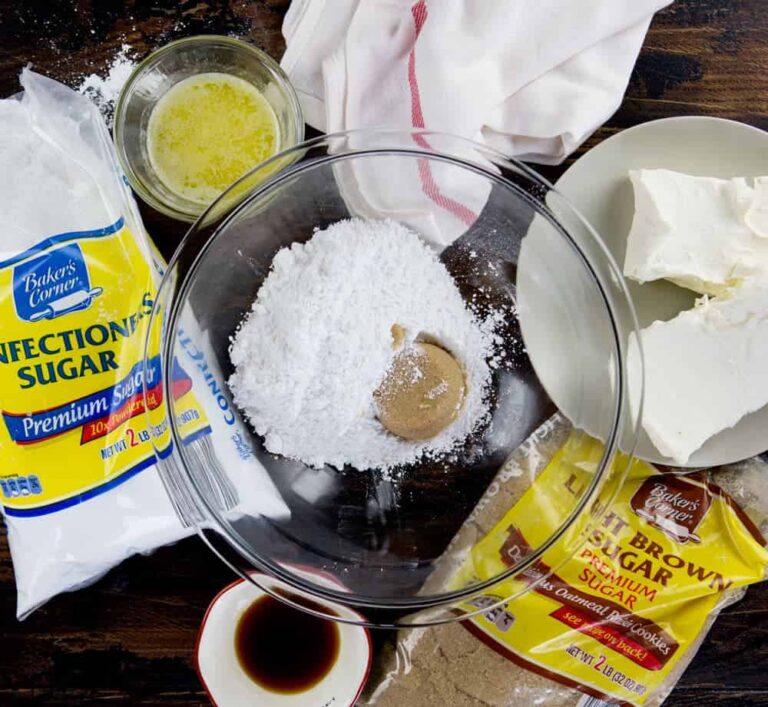 Brown Sugar Cream Cheese Frosting
I have seen versions of this frosting online but have never tried it because I pipe out 99% of my frostings. With the addition of brown sugar, I knew it would never get as stiff as I prefer for piping, so I stick to my traditional recipe. The beauty of this cake was that I could offer a "rustic" design and spread this glorious frosting out with no intention of piping. I am so glad I did! The rich depth of flavor when paired with this cake in like nothing I have ever tried. Save this Brown Sugar Cream Cheese recipe for the next time you make any carrot or spice cake!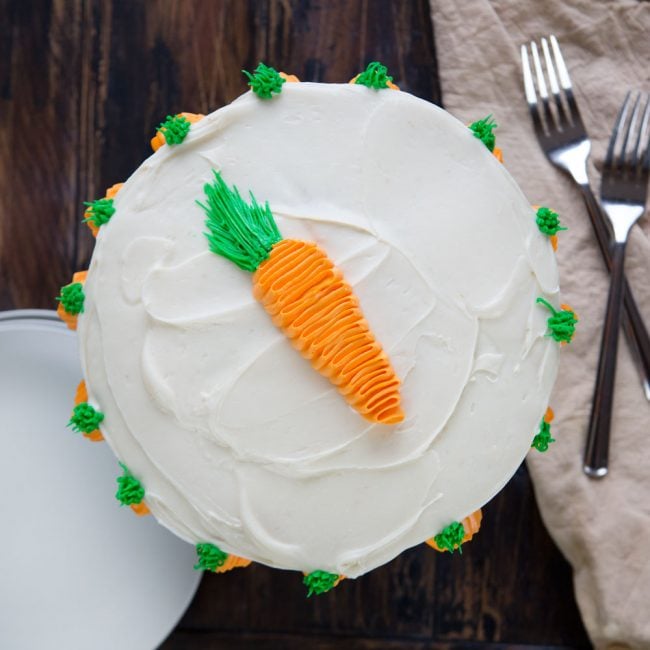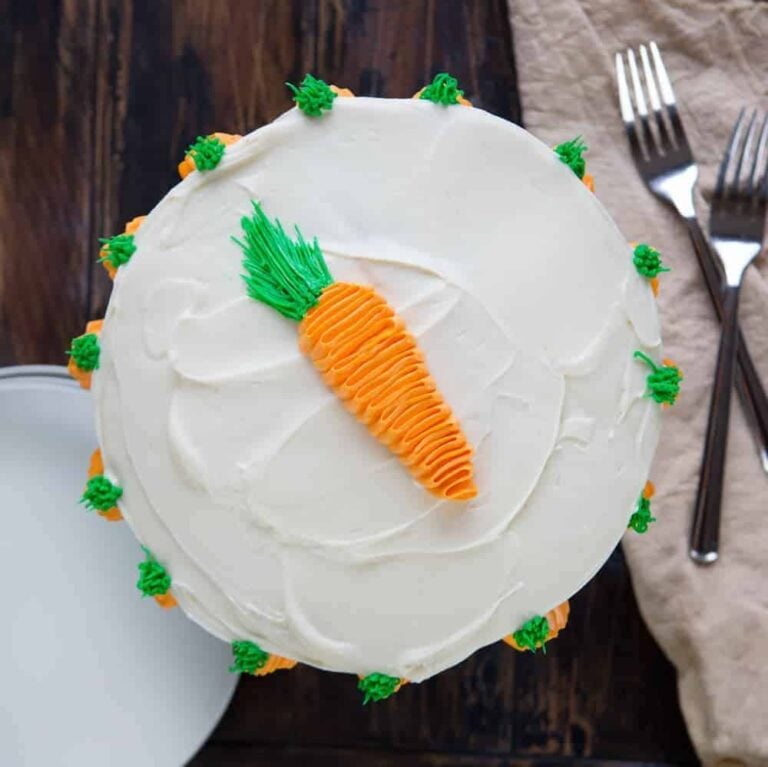 To make the carrots on the side of the cake I made up a 1/2 batch of traditional whipped buttercream. I tinted 1 cup green and the rest orange. Put the green frosting in a pastry bag fitted with a #233 tip, or a "grass tip". Put the orange frosting in a pastry bag fitted with a #104 tip. (this is a tear drop shaped tip) Using your orange frosting and with the small end of the tip facing away from the cake, start piping with a small back and forth motion against the bottom edge of the cake. Slowly move up and make the back and forth motion a little wider as you move up. Taper it in toward the top of the carrot and then release pressure.
Now take your green frosting, apply pressure at the top of the carrot then put up and release quickly. Do this around the entire cake. I repeated this on top with a bigger version of the carrot.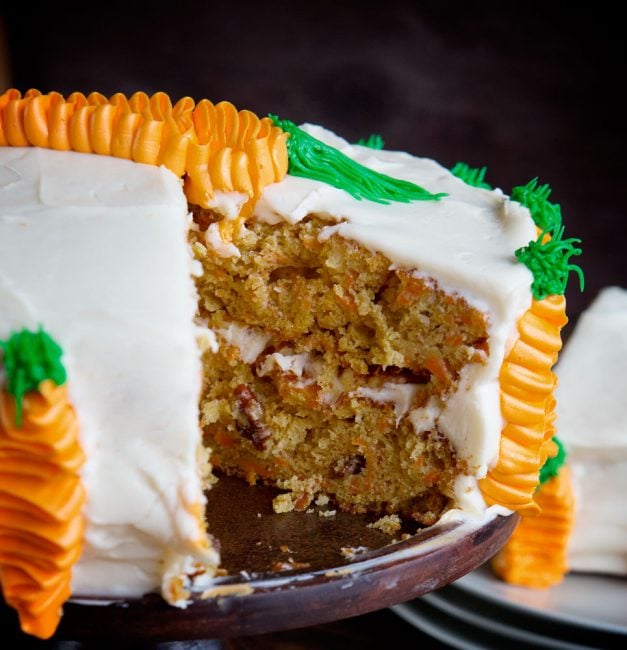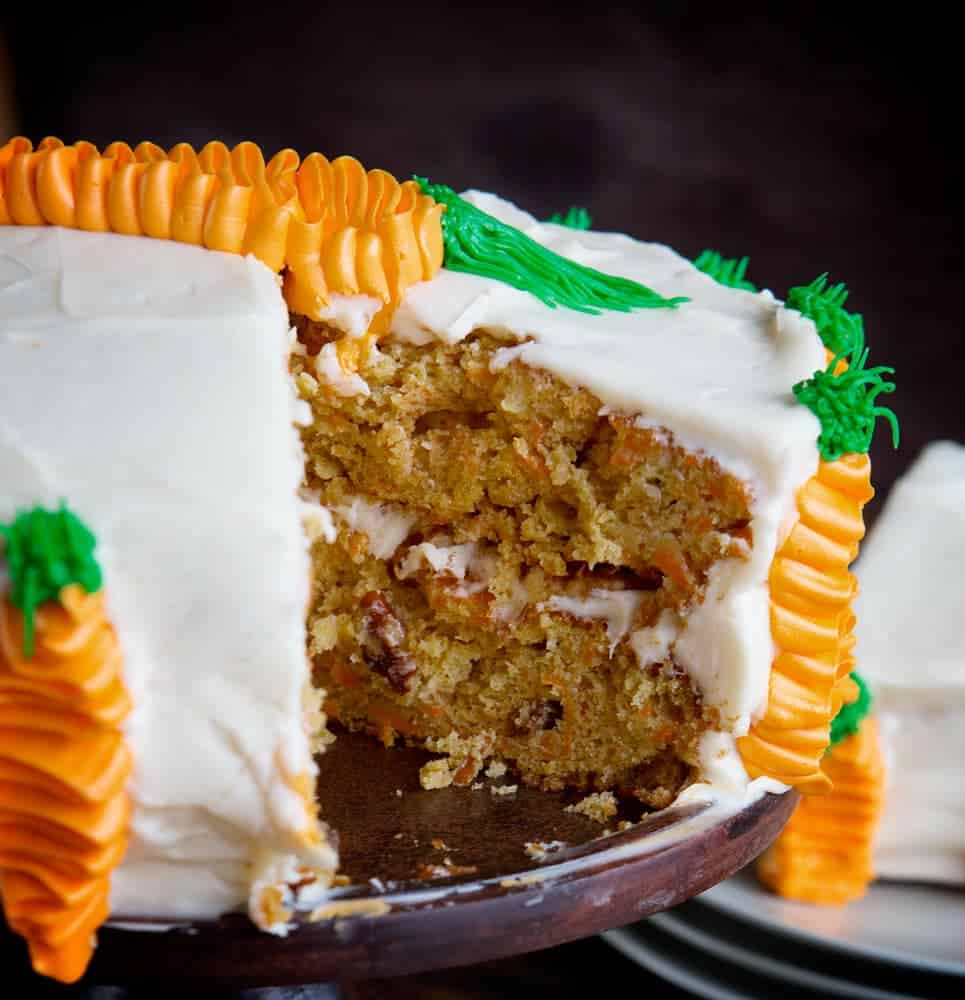 Tips for Easy Carrot Cake
You can leave out the pineapple if you want, but I do recommend leaving it in. There is such a small amount that it does not affect flavor dramatically, but it does add moisture to this cake.
Feel free to play with the seasoning a bit! I only added cinnamon, but you can also add in nutmeg, cloves, allspice, etc.
Make sure that your cake is cooled before you add the Brown Sugar Cream Cheese frosting. Also, make sure the cream cheese frosting is set before you add the carrot decoration. If you add the carrots too soon they may slide down a bit as the cream cheese frosting settles.
Freshly grated carrots are a must! 🙂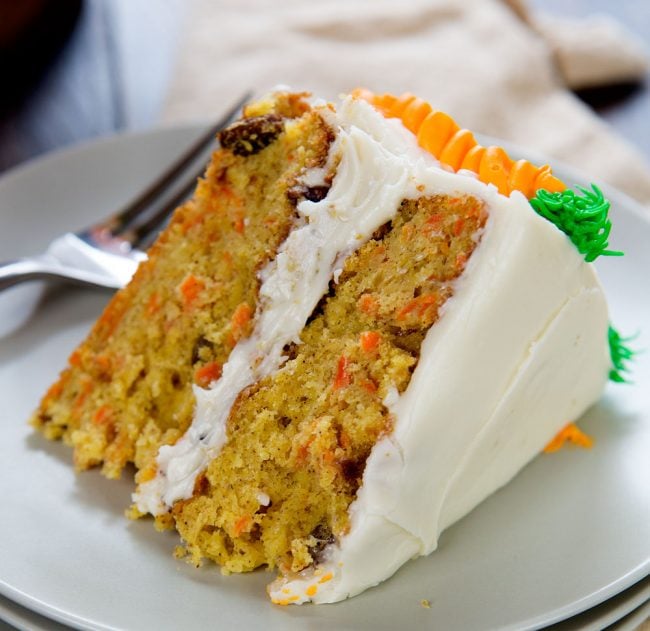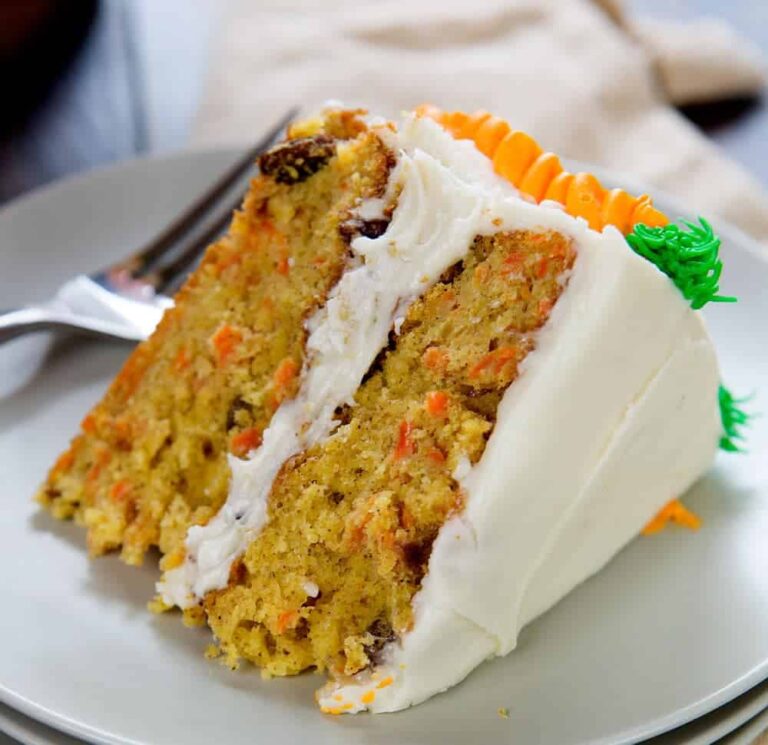 My best advice… make this for a crowd! This Easy Carrot Cake recipe is SO good, you may not be able to stop at just one piece! 🙂
Find my 100% from-scratch Carrot Cake Recipe here.