This pot roast is so easy my kids can make it! But the best part is the amazing flavor. Easy Pot Roast that is also the most delicious pot roast!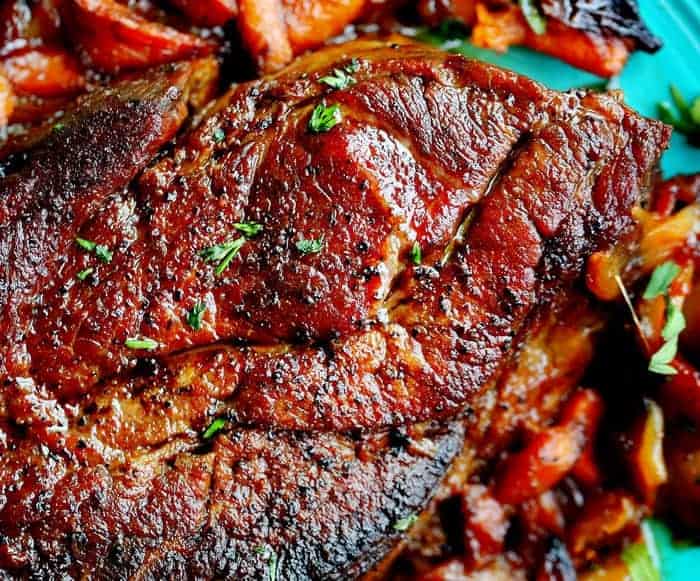 I signed up for Butcher Box and received a perfectly marbled chuck roast in one month's shipment. When I saw how beautiful the meat was I wanted to be sure to find a recipe that would do it justice.
So I scoured the internet looking for the perfect pot roast. I must have read 30 recipes!
After reading them all it seemed like they all had five basic ingredients in common. The meat, carrots, onions, and salt & pepper.
So I decided, why not just start there?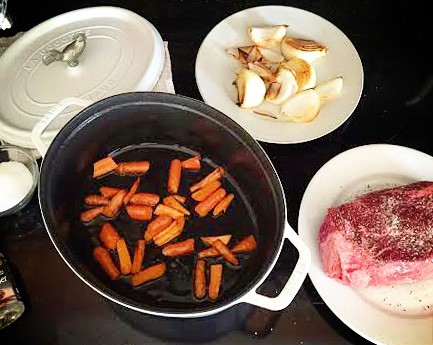 So I rough chopped some unpeeled carrots.
Quartered some onions and then threw them in my favorite Staub oval cocotte with a couple tablespoons of oil. (not an affiliate link, I just seriously love Staub) It is basically the best Dutch oven of all time.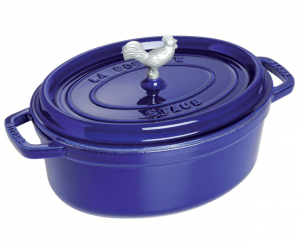 I ordered the one with the chicken on top. I love it. Love love love it. We are chicken people after all!
Ok, back to dinner.
So while the carrots we just barely searing, I added salt and pepper to the meat. Both sides.
Remove the carrots and drop in the meat.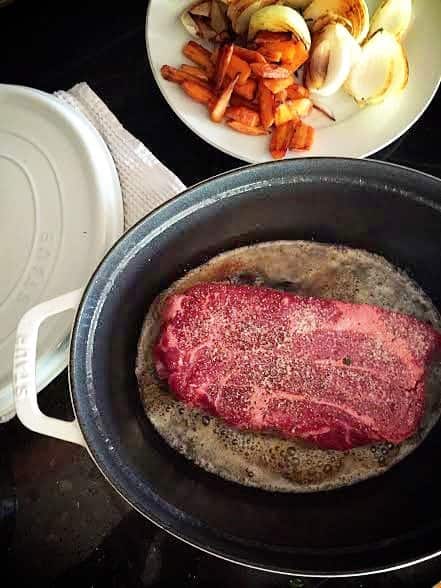 Sear for a couple minutes on each side and then throw the veggies back in the pan.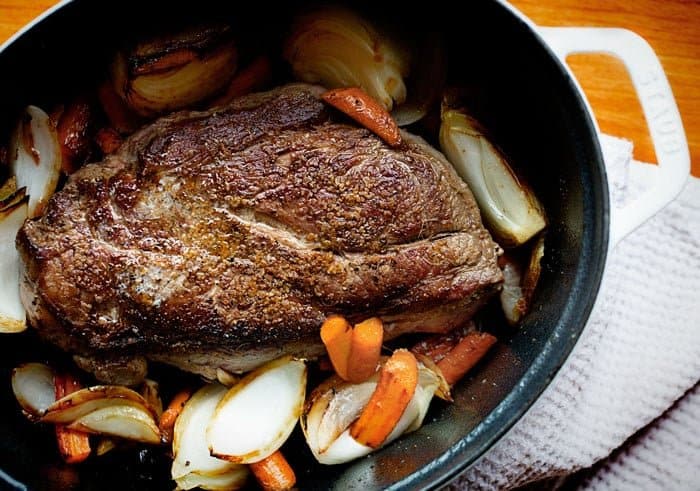 Add lid and roast for a few hours.
Here is the actual recipe.
You can add potatoes of course, but I refer to make mine separate. I will quarter some baby reds and roast them in the oven with some oil, salt, pepper, and rosemary for 30 minutes.
Did you happen to notice what I left OUT of this recipe?
The liquid. I didn't want to braise the meat, just gently roast it. In my opinion, this produces the most FLAVORFUL roast you will ever have!!! (The meat gives off quite a bit of its own liquid, you will not have a dry roast.)
If you want to have gravy with your roast then you can add about 1 cup of beef broth or wine (or both!) or about 1 cup for every 4 lbs. of meat. The wine can also be used as a pan de-glazer after removing the onions.