I am posting this in the wrong season.  I mean, technically speaking.  Does delicious eight-layer dip ever go out of season?  In this day and age we can get everything we need at the grocery store all year round it seems.  Even organic options!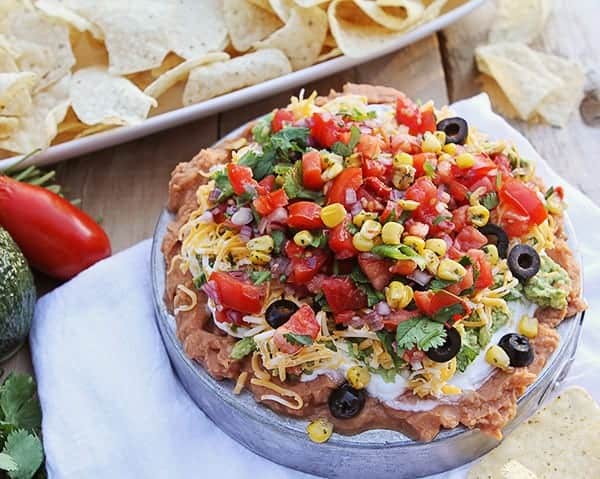 I just happen to have a little party coming up and this sounded like the perfect appetizer, even if it is closer to winter than summer.  This particular recipe comes from The Pioneer Woman's A Year of Holiday's cookbook, which is one of my favorites.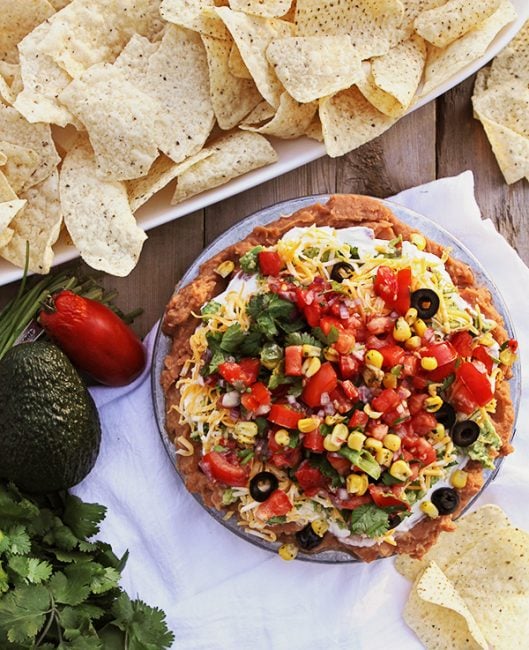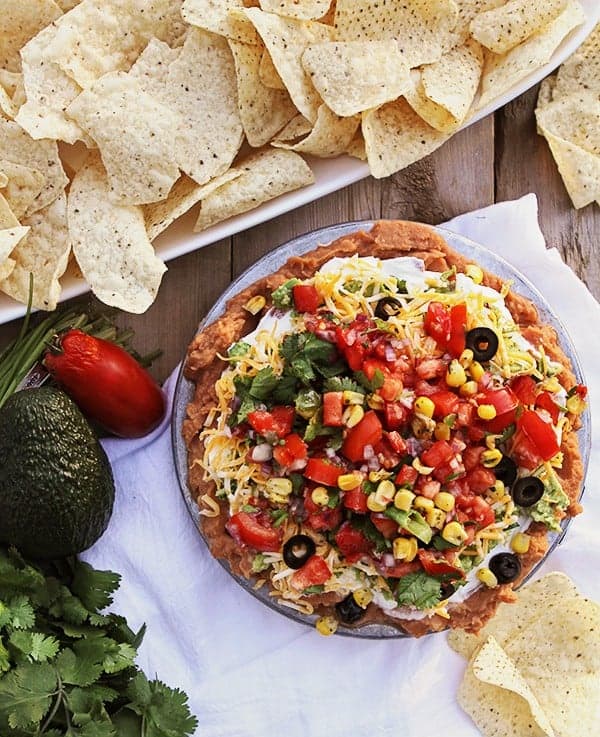 She adds roasted corn to her recipe which is genius.  I LOVE roasted corn and the idea of it added to 7-layer dip makes me  happy.  And bloated because I end up eating 57 million salty tortilla chips when this dip is around.
Recipe just barely adapted from The Pioneer Woman.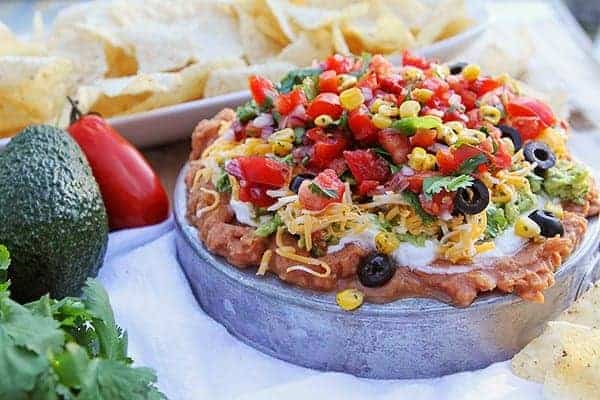 I am still debating on wether or not to serve these on a platter or in individual cups.  I like the idea of the cups, but people still need a plate for the chips right?  So I am not sure the extra efforts is worth it in the end.  If you have experience with this method I would love some insight!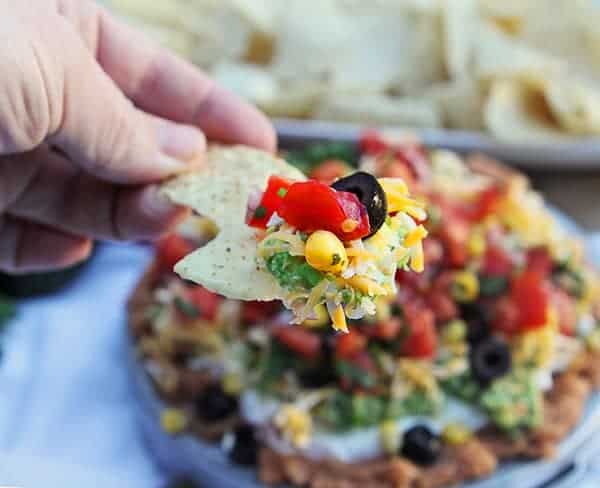 Oh my word do I love this stuff.  I could eat it every single day of my life.  The only difference is that I omit the beans and make a layer of taco seasoned ground beef.  Which I can't believe I just shared with you because people usually react in horror when I tell them I don't like refried beans.
Here I go sharing an un-seasonal recipe AND confessing I am practically un-American with my dislike of refried beans. Don't be made at me ok?  Just make this awesome dip and lets be friends again.