Ermine Frosting, also known as milk frosting, flour buttercream, flour frosting, or $300 Dollar Frosting is a silky smooth frosting made from a cooked milk and flour mixture, sugar, and butter. It is made without eggs and is traditionally used to frost red velvet cake. But, don't stop there; its light and airy texture is perfect as a topping for a variety of cakes and cupcakes.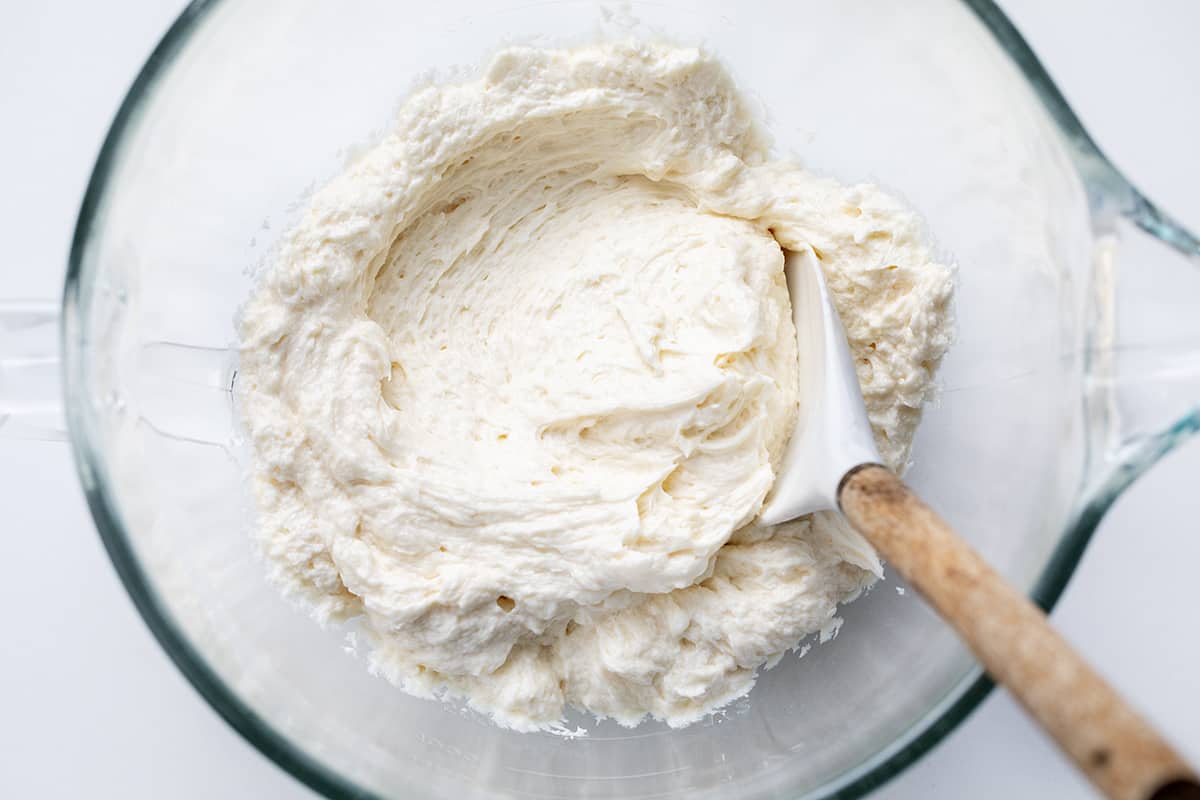 Ingredients & Substitutions
Milk: For a richer and creamier frosting, use whole milk or 2% milk. If substituting milk that is lower in fat, the frosting may be less creamy and more watery. You can also opt for non-dairy milk such as coconut milk.
Flour: Use all-purpose flour for best results. Cooking the flour with milk forms a roux that results in a more stable frosting. It also ensures that the flour has been fully cooked.
Butter: Butter is an essential ingredient in ermine frosting as it adds flavor and creates a smooth and creamy texture. Use unsalted butter for the best results.
Sugar: It's important to use granulated sugar in ermine frosting. It gets creamed with butter before the cooled milk mixture is added to it.
Vanilla: Vanilla extract is added to the frosting to enhance the flavor. However, you could leave it out if you don't have any on hand. Or, try adding almond extract or citrus zest for a different flavor profile.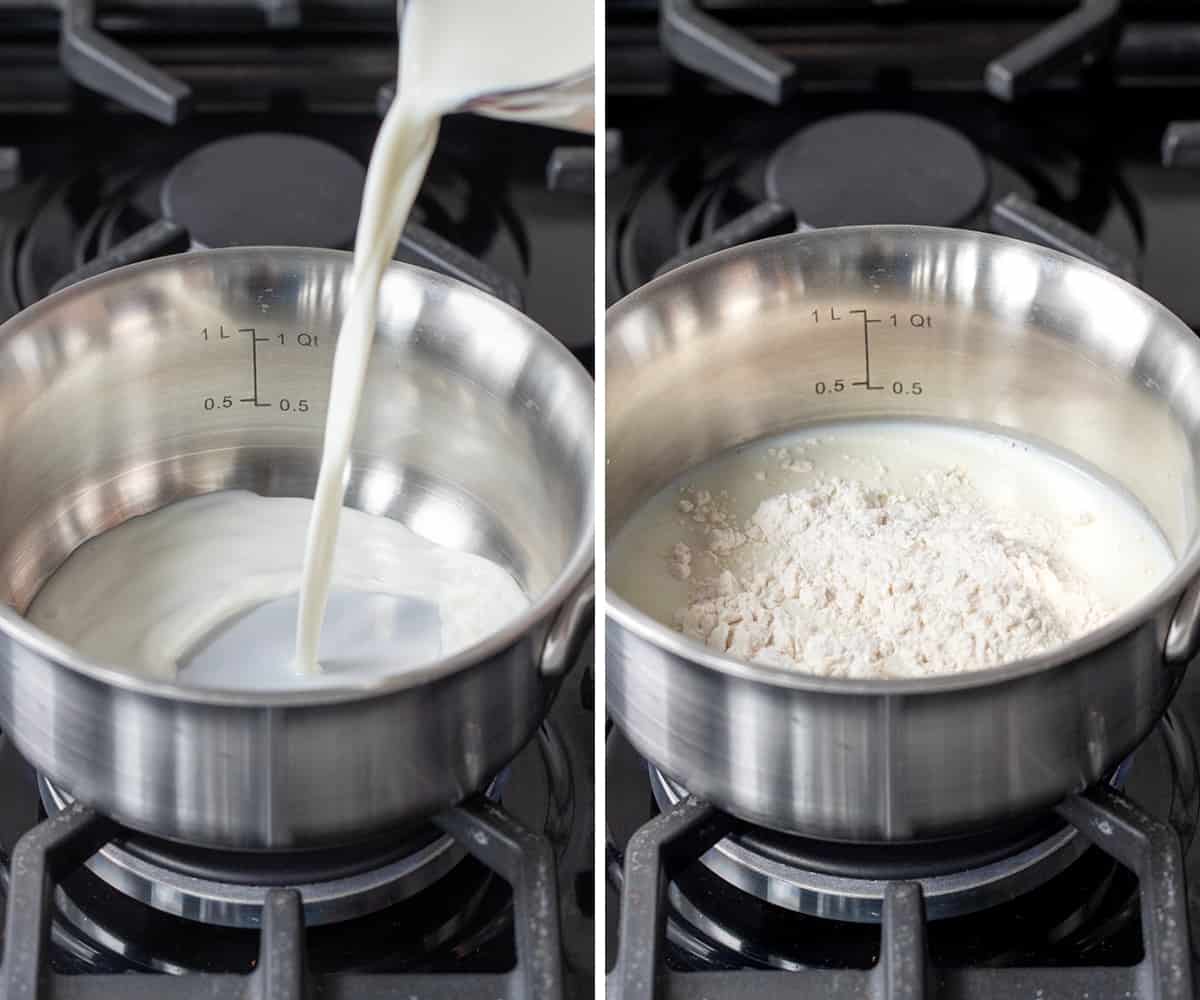 What is the Difference Between Ermine Frosting and Buttercream?
Although both are popular types of frosting, Ermine frosting and buttercream differ in a few ways. First of all, ermine frosting is made with a cooked mixture of flour and milk, creating a roux. There is no cooking in buttercream. Another difference is the sugar used. Granulated sugar is added to ermine frosting with confectioners' sugar is usually used in buttercream. Finally, ermine icing has a silkier texture when compared with buttercream's more dense consistency.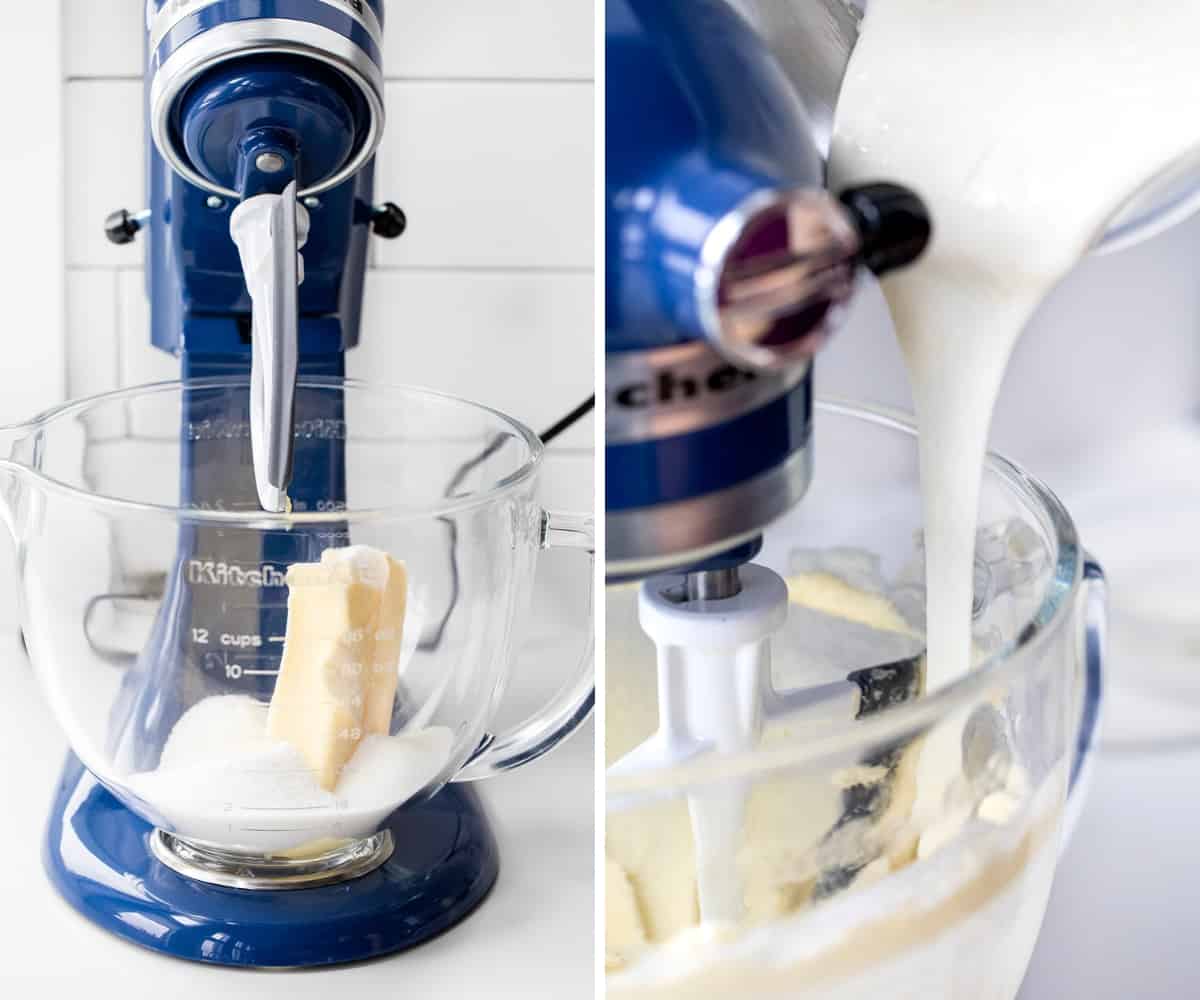 How to Store Ermine Frosting
Ermine frosting should be stored in an airtight container in the refrigerator. It will last up to a week. When ready to use, let it sit out at room temperature for about 30 minutes. Then, re-whip it to restore its smooth texture. This frosting can be frozen for up to 3 months, but freezing it could affect the texture. When thawed, whip it up to restore its texture.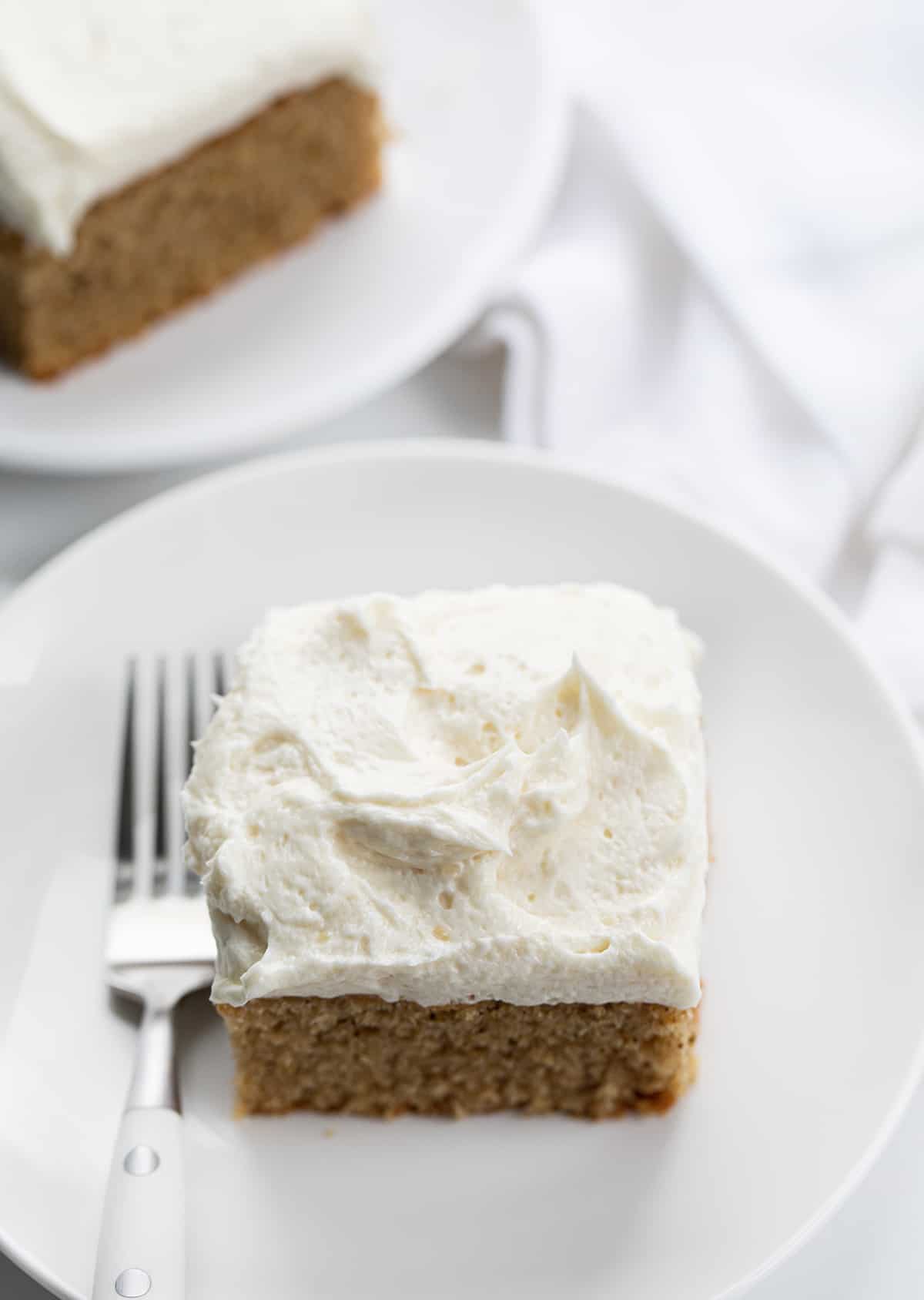 Just in case you want a chocolate version of this frosting! Chocolate Ermine is a beautiful addition to any cake!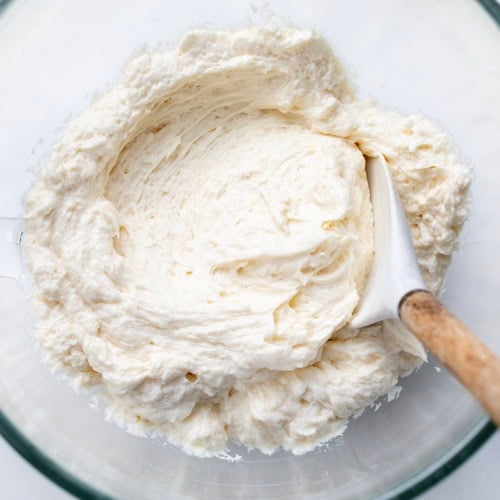 Ermine Frosting
Ermine Frosting, also known as milk frosting, flour buttercream, or $300 frosting is a silky smooth frosting made from a cooked milk and flour mixture, sugar, and butter. It is perfectly sweet!
Ingredients
1

cup

(245 g) whole milk

5

tablespoons

all-purpose flour

1

cup

(2 sticks / 227 g) unsalted butter,

room temperature

1

cup

(200 g) granulated sugar

1

teaspoon

vanilla extract
Instructions
In a medium saucepan over medium heat, whisk together the milk and flour. Cook, whisking constantly, for 3-5 minutes, or until no lumps remain and the mixture thickens and resembles a very thick pudding. It should coat the back of a spoon. Remove the pan from the heat and let the mixture cool to room temperature.

In the bowl of a stand mixer fitted with the paddle attachment, cream together the butter and sugar on medium speed until light and fluffy (2-3 minutes). Stop the mixer and use a rubber spatula to scrape down the sides of the bowl.

Add the cooled milk mixture to the bowl of the stand mixer. Beat on medium-high speed until the frosting is light and fluffy (2-3 minutes), pausing to scrape down the sides of the bowl as needed.

Switch to the whisk attachment. Add vanilla and mix on high for 7-8 minutes, or until the frosting is smooth and creamy.
Did you make this recipe?
Thank you for making my recipe! You took pictures, right? Well go ahead and post them on Instagram! Be sure to mention me @iambaker and use the hashtag #YouAreBaker.