Fluffernutter Rice Krispie Bars are the ultimate treat for anyone who loves the classic combination of peanut butter and marshmallows. The bars are the perfect blend of crispy Rice Krispies cereal, creamy peanut butter, and gooey marshmallows. It's a no-bake treat that is great for parties, potlucks, and other events, or just as a snack! I also have Fluffernutter Cookies, which are also irresistible!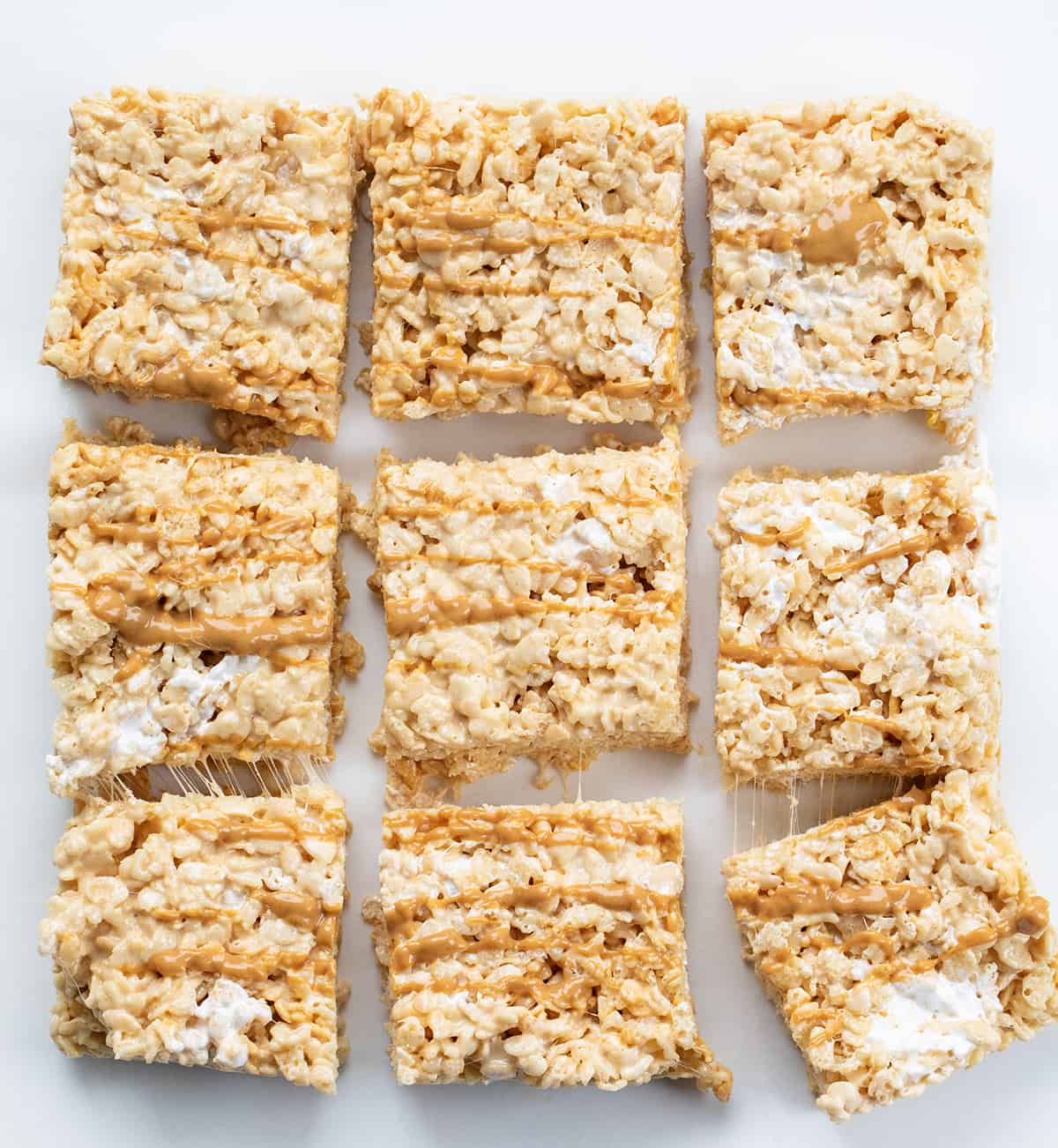 What is a Fluffernutter?
A fluffernutter is a simple sandwich made with peanut butter and marshmallows. During World War I, Emma Curtis published the sandwich, calling it a Liberty Sandwich. The name was changed to a fluffernutter sandwich in the 1960s for marketing purposes. Whatever it's called, I am hooked on the combination of peanut butter and marshmallows. In fact, besides these rice krispie bars and cookies, I also have Fluffernutter Bars and Fluffernutter Fudge.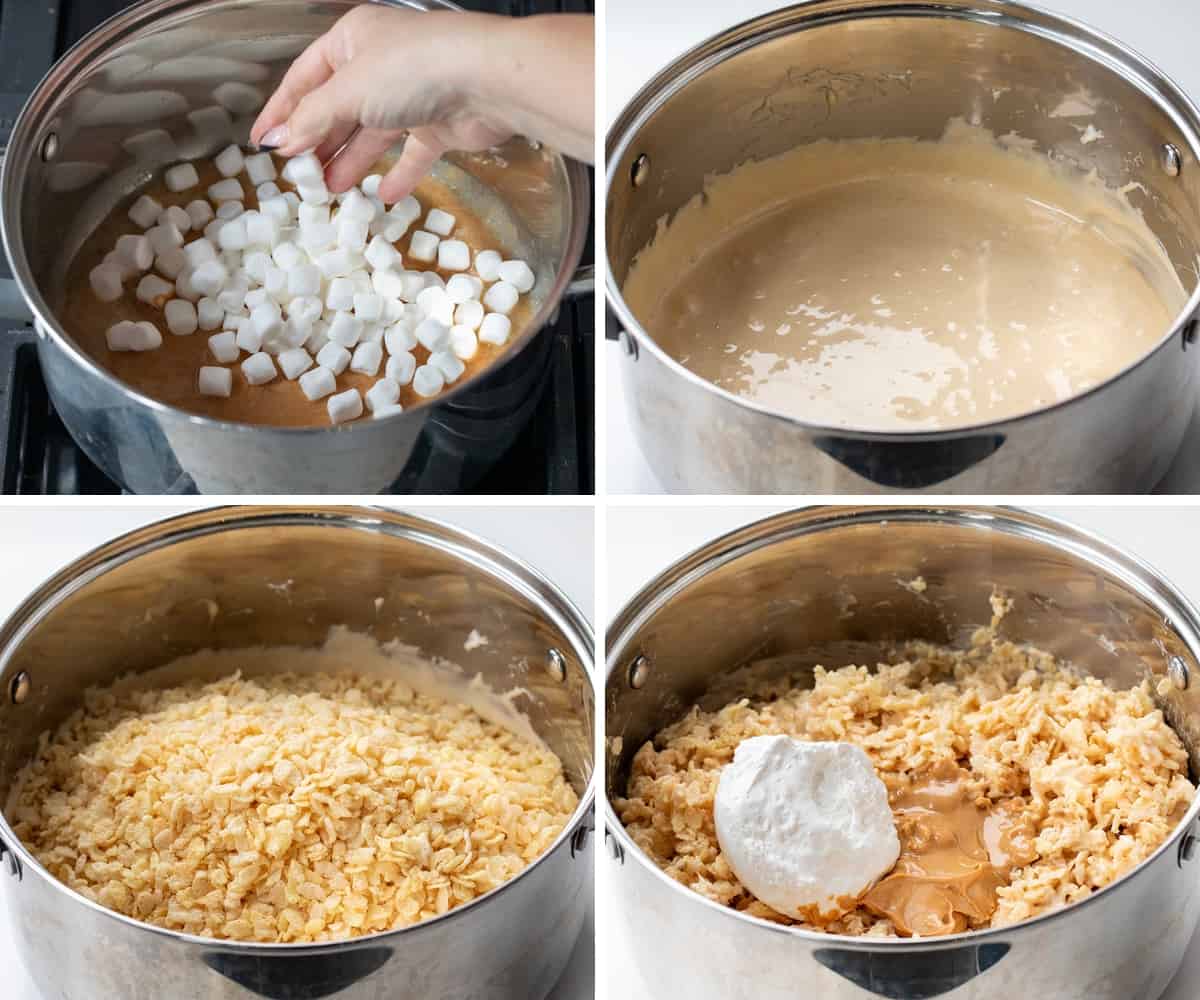 Ingredients & Substitutions
Peanut Butter: Use your favorite brand of creamy peanut butter in these bars. If crunchy peanut butter is all you have on hand, or more your preference, you could use that instead.
Marshmallows: Grab a 16-ounce bag of mini marshmallows, or make your own homemade marshmallows to use! You will need about 8 cups. If you are using regular-sized marshmallows, cut them up into smaller pieces first.
Cereal: Look for Rice Krispies or any variety of crispy rice cereal or toasted rice cereal.
Marshmallow Fluff: For even more ooey-gooeyness in every bite of these bars, I added marshmallow fluff. Marshmallow fluff, or marshmallow creme, is a sweet and gooey spreadable concoction that tastes like marshmallows. If you don't have any on hand, make your own!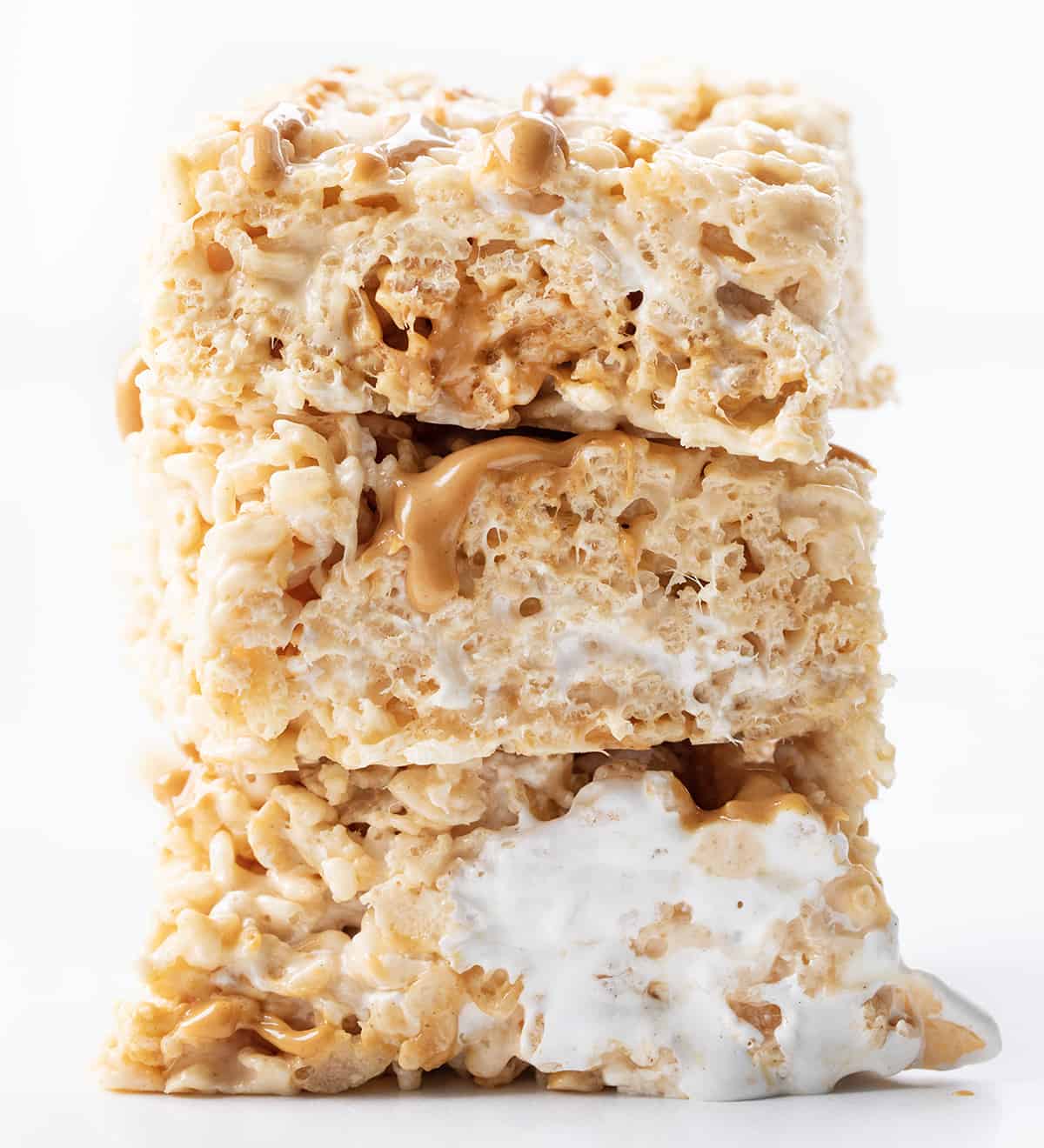 Can I Use a Different Sized Pan?
Sure! I love a thick rice krispie bar, so I made these in a 9×9-inch baking dish. You could certainly use a 9×13-inch dish, but the bars will be thinner. Or, for even thicker bars, try them in an 8×8-inch baking dish!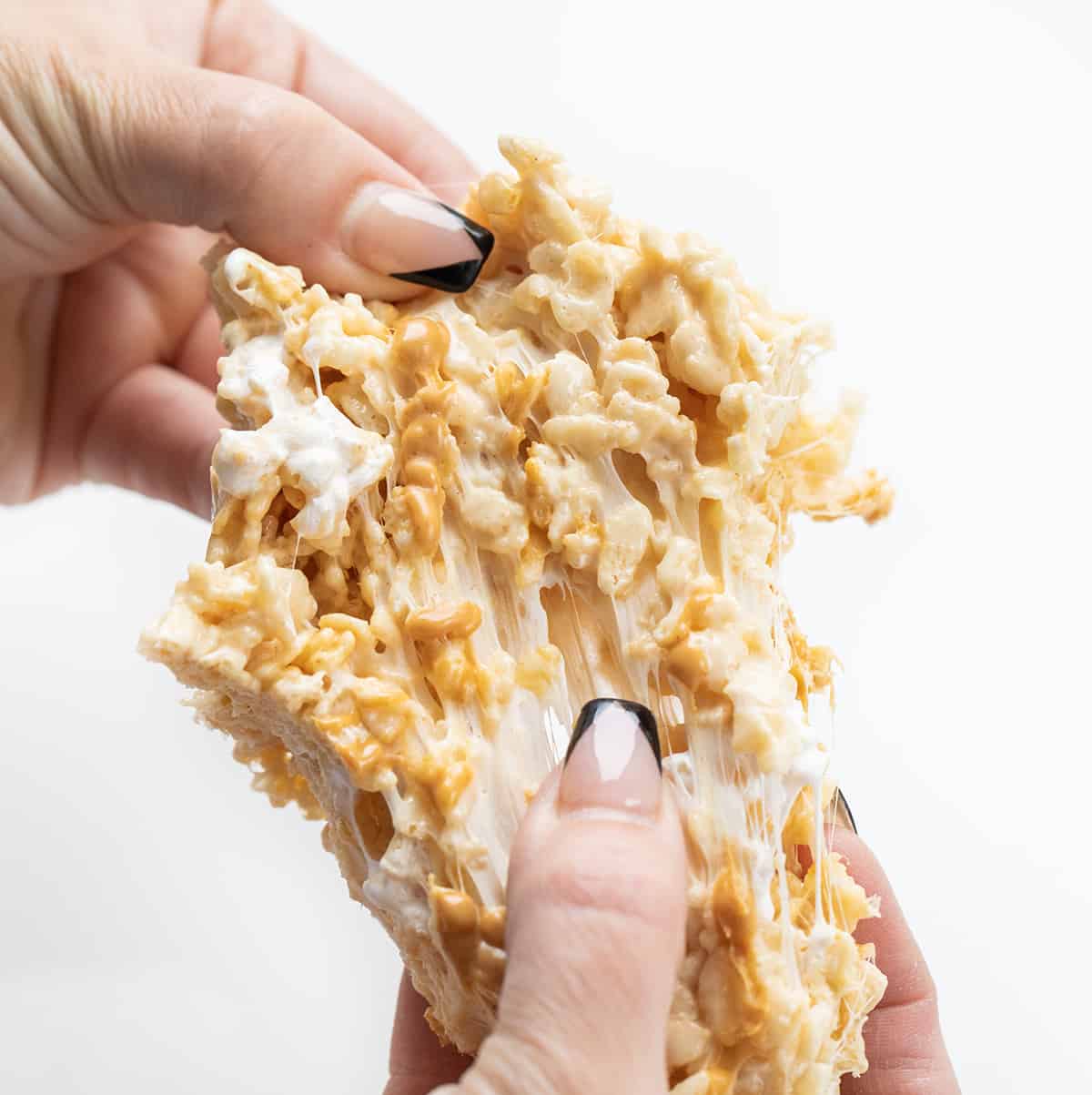 How to Store Fluffernutter Rice Krispie Bars
Store fluffernutter rice krispie bars in an airtight container at room temperature. They will last up to 5 days, but I doubt they will be around that long!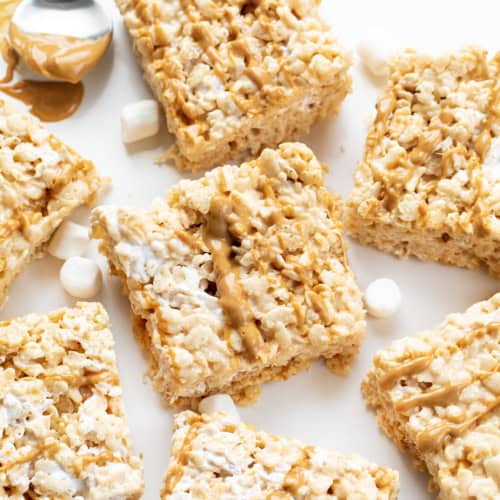 Fluffernutter Rice Krispie Bars
Fluffernutter Rice Krispie Bars are the ultimate treat for anyone who loves the classic combination of peanut butter and marshmallows.
Instructions
Spray a 9×9-inch baking dish with nonstick cooking spray. Set aside.

In a large pot over medium heat, melt butter and ¼ cup of peanut butter.

Add marshmallows, frequently stirring until melted. Once melted, remove from heat.

Spray a clean rubber spatula with nonstick spray to prevent sticking. Using the spatula, fold in the Rice Krispies cereal. Stir until well-coated.

To a microwave-safe bowl, add ¼ cup of peanut butter. Heat for 15-20 seconds or until pourable and creamy.

Gently fold the peanut butter and marshmallow fluff into the cereal mixture just until incorporated. Do not overmix. Transfer the mixture to the prepared baking dish, pressing it into an even layer.

Add the remaining peanut butter to the microwave-safe bowl. Heat it up for about 15-20 seconds. Drizzle over the top of the bars.

Allow the bars to cool to room temperature before cutting and serving.
Did you make this recipe?
Thank you for making my recipe! You took pictures, right? Well go ahead and post them on Instagram! Be sure to mention me @iambaker and use the hashtag #YouAreBaker.
What the Test Kitchen had to say about this recipe: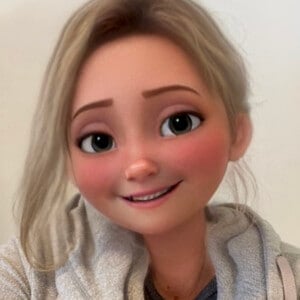 Autumn
Peanut Butter fans are going to LOVE these bars. The classic rice krispie bar is taken to a whole new level with this recipe! This peanut butter marshmallow combo is going to be your new favorite!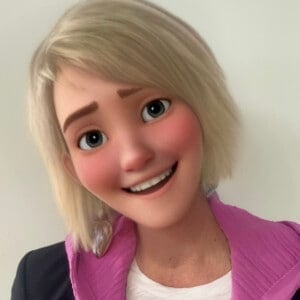 Elizabeth
This is the way to make a rice krispie treat! I LOVE anything peanut butter, and this did not disappoint. It is the softest, chewiest, most flavorful rice krispie bar EVER! In fact, I have learned that I might be the number one fluffernutter fan out there!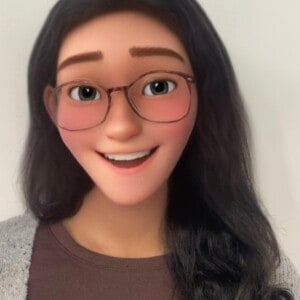 Bella
If you're in the mood for something sweet, try this. Rice krispies are one of my favorite snacks. It is even more awesome because its a Fluffernutter Rice Krispie! This is a fun way to make Rice Krispie treats interesting! You get that creamy peanut butter flavor. On top of that, it is soft and chewy from the marshmallows. Delicious!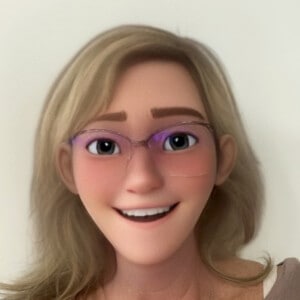 Christine
Excellent! You know that time you are craving the perfect ooey gooey snack? This one is the bomb! This takes your average rice krispie treat to the next level! Check out our other fluffernutter cookies and bars!! We did it again!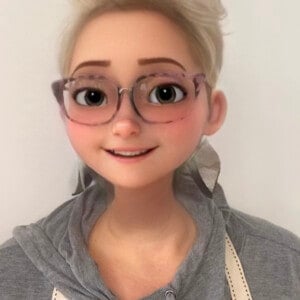 Selena
I love the salty peanut butter in contrast to the soft sweet marshmallow. A perfect balance of salty and sweet!!