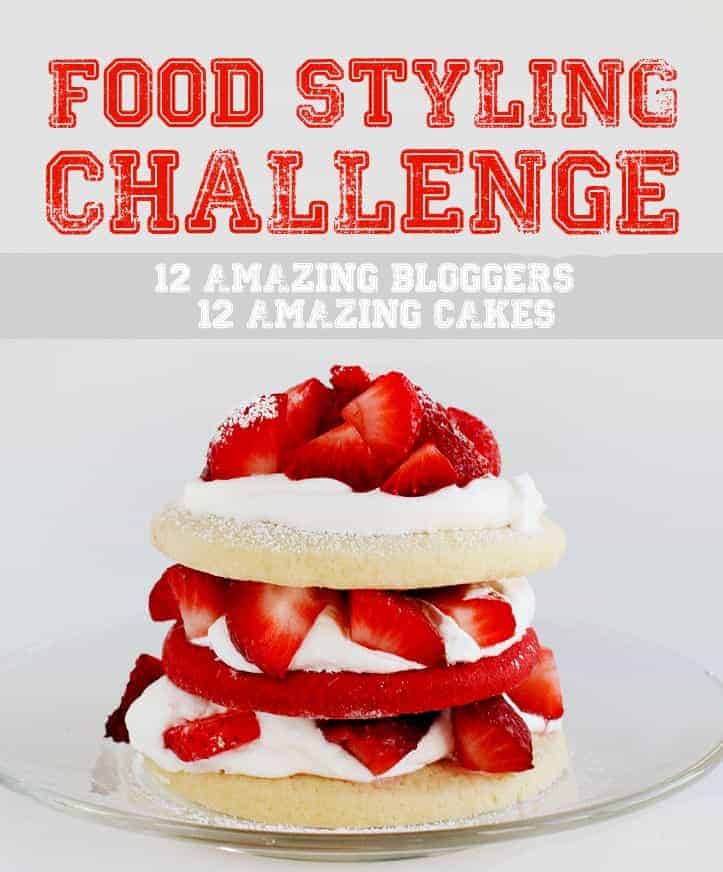 The Food Styling Challenge is all about showcasing talent for styling food.  I have asked 12 amazing bloggers to pick any chocolate cake recipe they want and style it anyway they want.  The catch?  They only have $25 to do it!  Join us on the journey to see how they can transform a cake stand into a work of art!
June is all about Jenny from Picky Palate.  Jenny's blog is a feast!  Her pictures are fantastic and food is mouth watering and personality is the best!  She makes me smile and you just cant put a value on that.  I even made her a Special Cake for her baby shower… the cake was based on her world famous Chocolate Chip Cookie stuffed with Oreo's!
Not only is Jenny's blog amazing… but she has a book out too!  The Picky Palate Cookbook is a favorite in our house… full of practical and easy to follow recipes with fun and delicious twists.
Oh… and check out what Jenny made for us!  A delectable Double Chocolate Butterfinger Layer Cake!  Wow.
Be sure to head to her blog for the complete recipe!!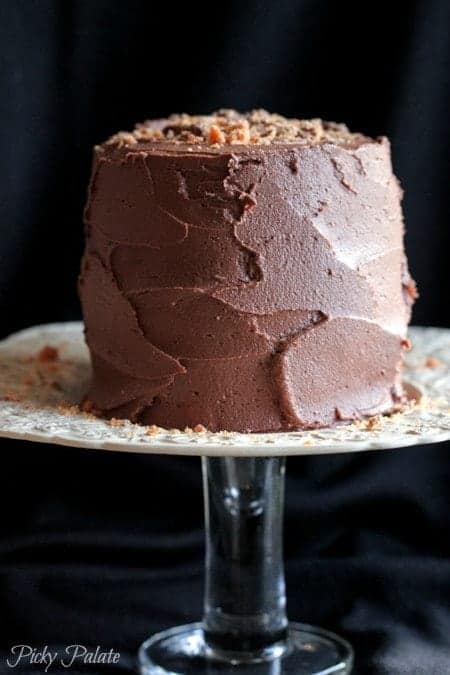 Did you find the Food Styling Challenge to be easy or difficult?  "I found the challenge to be so much fun.  I grew up finding good deals, so hunting down goodies at the thrift store was an absolute treat!"
Was the spending limit a challenge?  "The spending limit was not a challenge for me.  I spent a total of $16 on my props.  A little left over, yippee!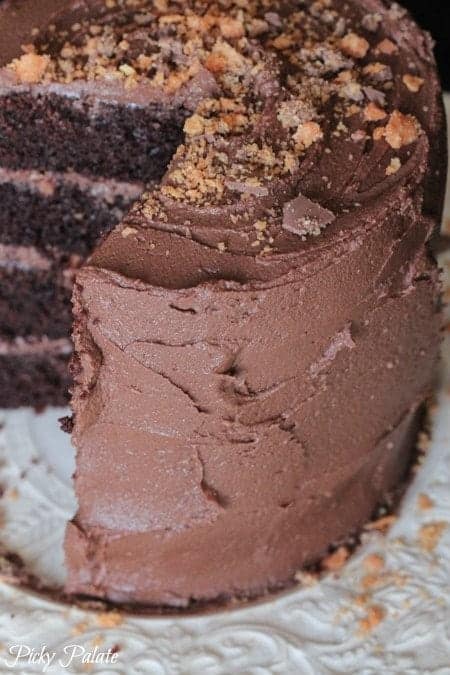 What are your favorite props to style with?  "My favorite props to style with are definitely antique shop finds.  I love old silverware, printed napkins, fun new plates, cups and cake stands."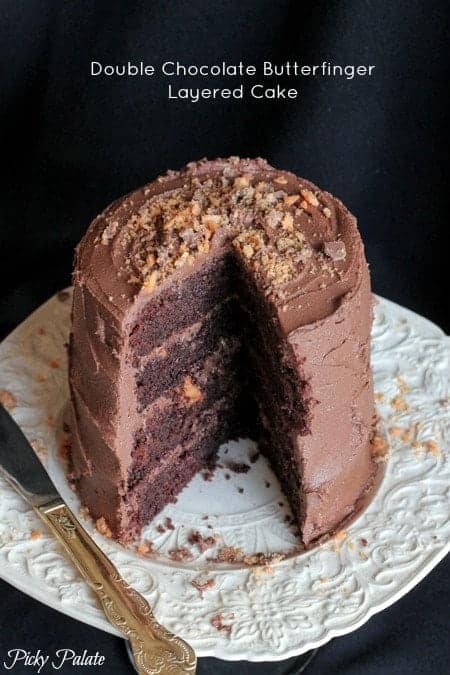 What is your favorite part of the challenge?  "My favorite part of the challenge was the whole thing…..creating a new cake and the challenge of finding props for under $25. I combined a plate and candlestick to make my cake stand.  Love how it turned out!
Thanks so much for having me Amanda, it was a pleasure!
*****
My gosh I just want to dive into that gorgeous cake.  Way to go Jenny!!
Be sure to check out past participants!
January-Dine & Dish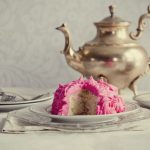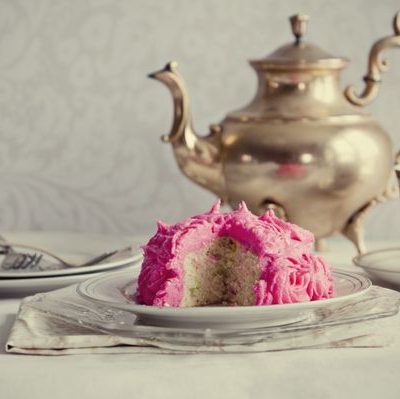 February-Verses From My Kitchen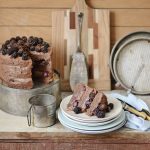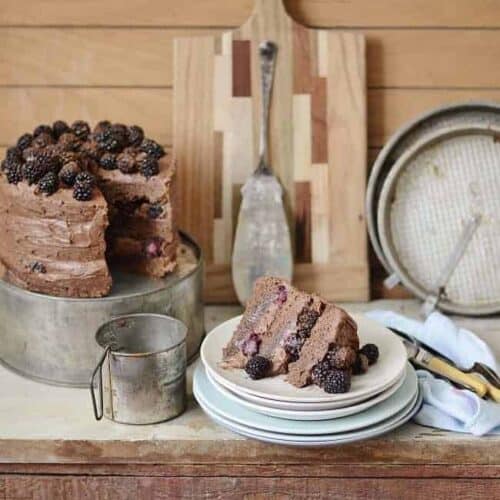 March-Inspired by Charm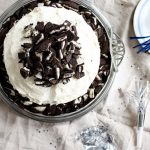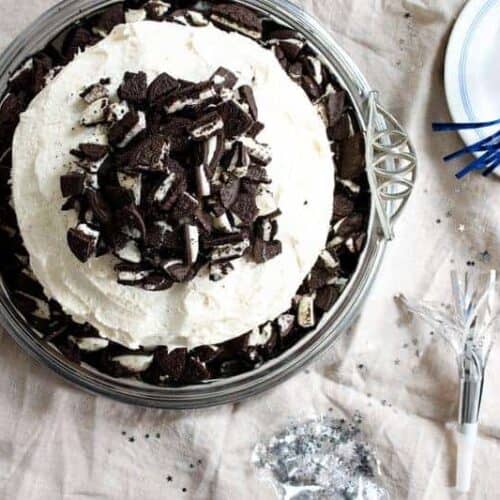 April-Tidymom