So very exited to share this months Food Styling Challenge participant!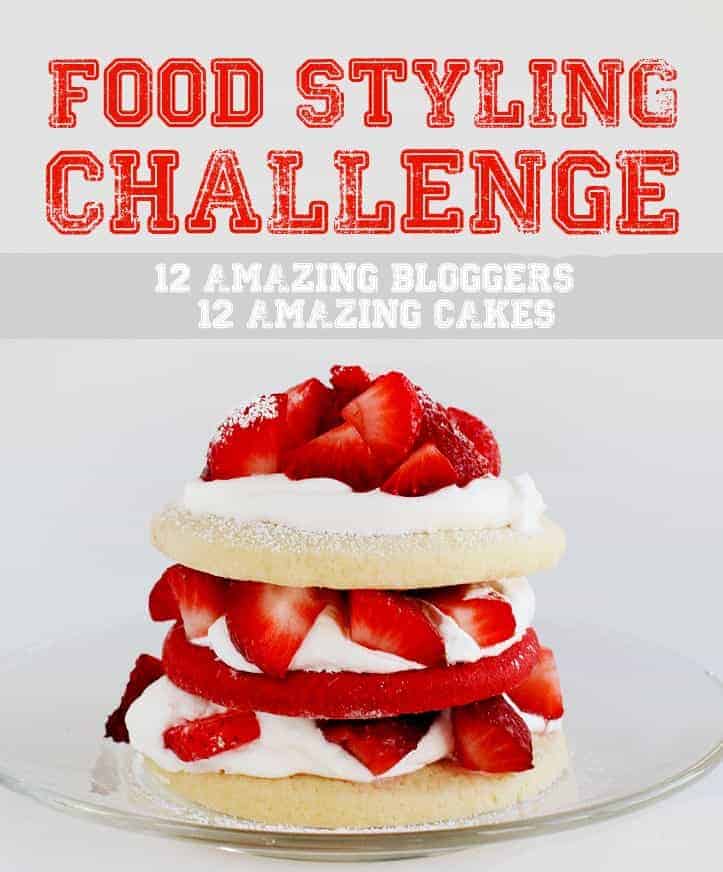 The month of February is all about Mike from Verses From My Kitchen.
I cant say enough amazing things about the talent that Mike possess.  His blog is not only photographically visually stunning, but beautifully written.  It reads like a novel, an enticing and captivating escapade of love, food, and everything in between.
Having him participate in this little food challenge is such an honor, I am still wrapping my head around it!  Thank you Mike, for sharing your passion, your love, and your talent with the world!
And please, whatever you do, make a moment of your day to stop by and see what amazing talent this man has.  And dont forget to check out this Chocolate Fudge & Coconut Cake. Can we just all agree that gorgeous doesnt do it justice?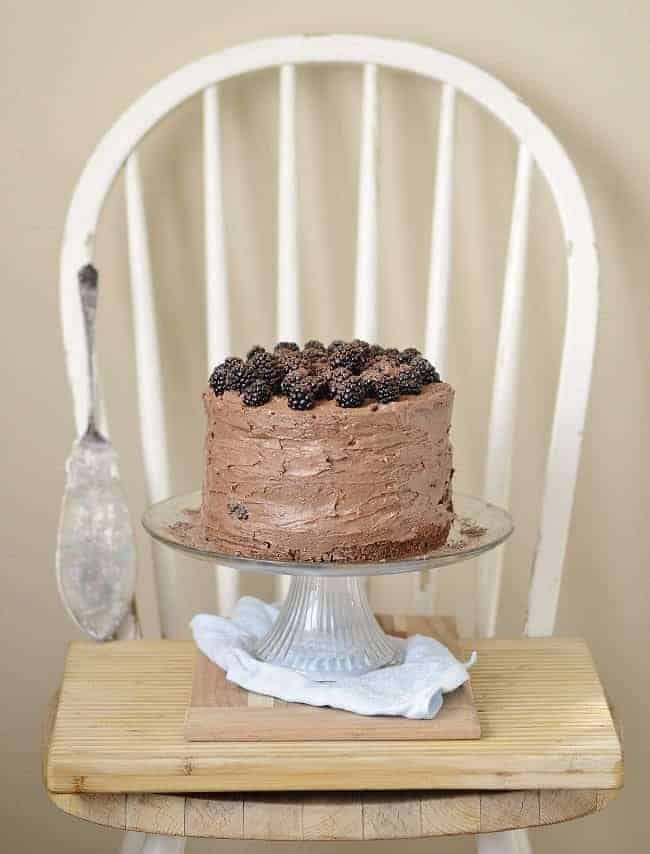 The beautiful creation that Mike has made for us is a Blackberry Chocolate Cake.  Mike has the full recipe on his blog, and you are going to want to make it as soon as possible!
I asked Mike a few questions about his experience:
DID YOU FIND THE FOOD STYLING CHALLENGE TO BE EASY OR DIFFICULT?
I would say it was more difficult than it was easy. I think a large part of that was my lack of cake styling. I don't bake a lot on my site so trying to ice and style a cake pushed me to try a few new things.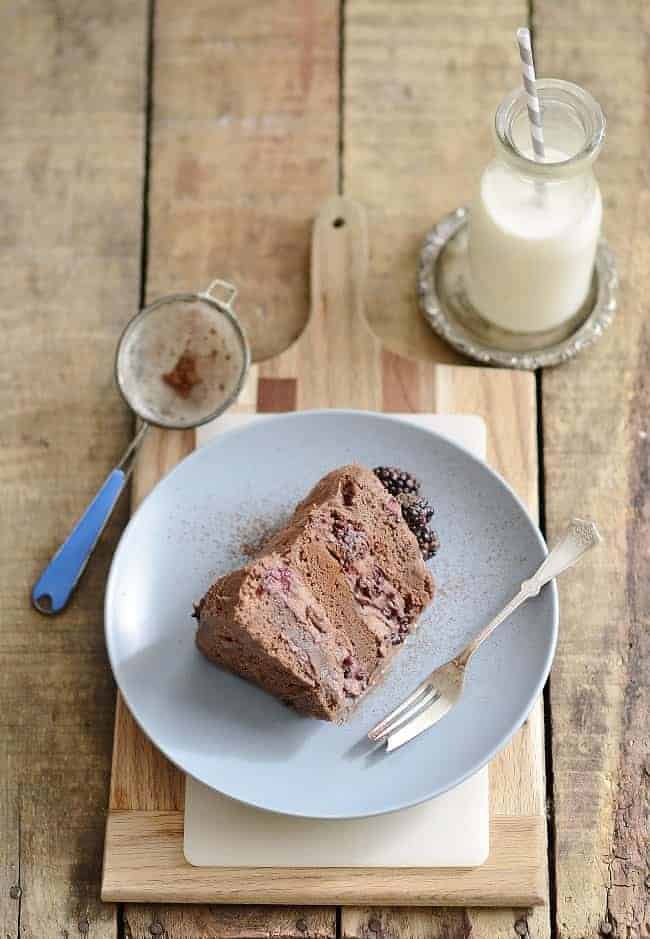 WAS THE SPENDING LIMIT A CHALLENGE?
Actually, it was more than I normally spend on props.I normally look everywhere for props, including wood thrown out behind commercial stores. So this challenge worked out well. We're lucky where we are to have a wide variety of antique shops and second-hand stores nearby. I found the chair and wood at one shop for $6, the cake pans at an antique shop for $3, the plates in the ASIS department at Ikea for $2, the vintage milk bottle for $1, a $4 glass cake stand, the sifter for $2 and a $3 vintage cake spatula at a second-hand shop. All these stores are within minutes of one another. And most of these are props I'll use again and again.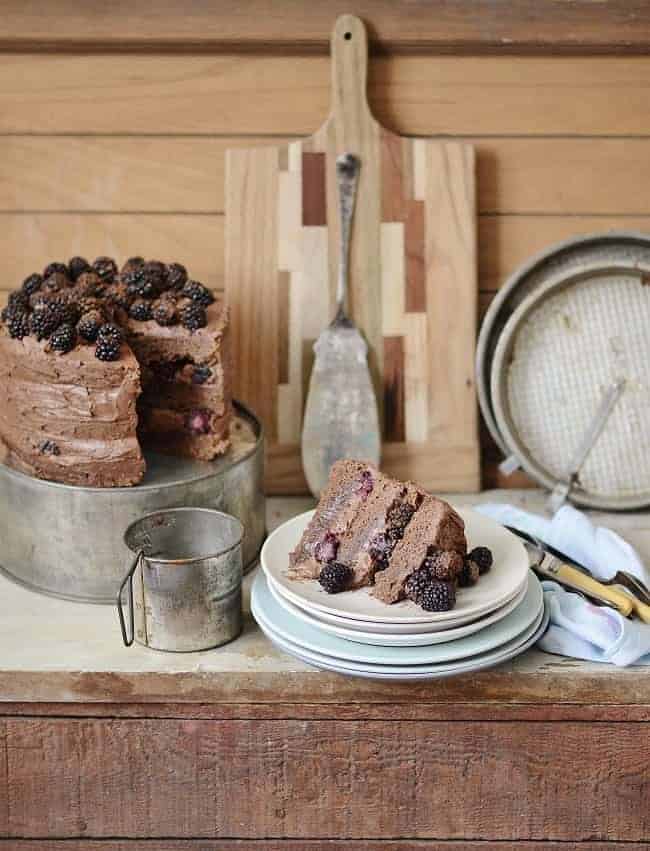 WHAT ARE YOUR FAVORITE PROPS TO STYLE WITH?
I love different colours and shapes of fabrics and napkins and props. They can add colour and texture and dimension to an image. I also love weathered wood and antique silverware and to try to find the right items for the food I'm highlighting.
WHAT IS YOUR FAVORITE PART OF THE CHALLENGE?
Baking and icing a cake! I can't say I'll turn into a baking blog, but it was fun trying for this post. I also loved trying to style a cake, which brings a different dimension than I'm used to. I think I'll stick to smaller cakes in the future, but don't be surprised to see a cake show up from time to time.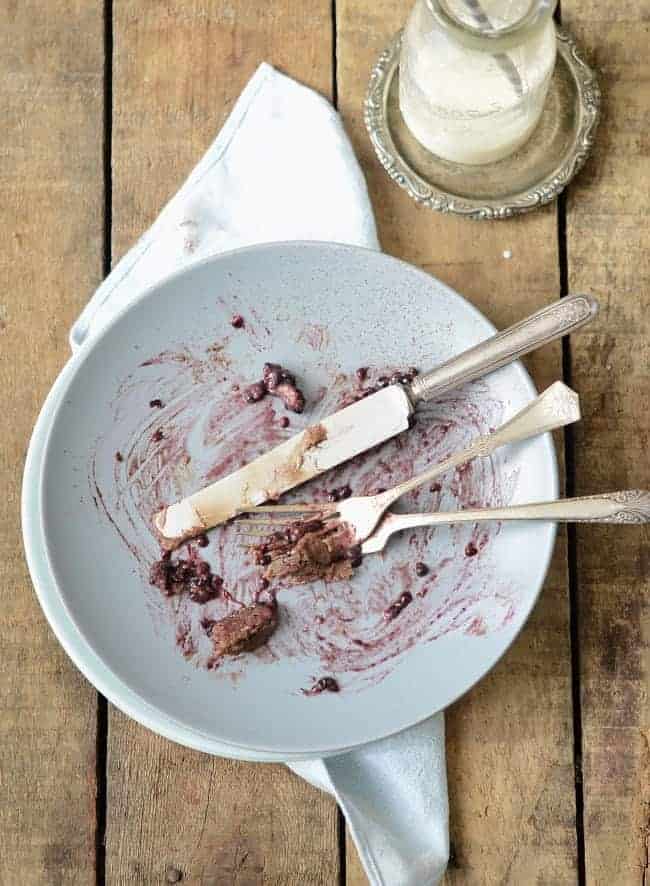 Just look at that.  How on earth he manages to make an empty plate look appetizing and beautiful is beyond my realm of comprehension!
A huge, HUGE thank you to Mike for his beautiful contribution to the this project!  You can see more of Mike's awesomeness on facebook and twitter!
Be sure to check out January's Food Styling Challenge participant, Kristen from Dine & Dish. She made a heavenly White Chocolate Confetti Cake!
Also stop by and see what I thought 2013's Food Styling Trends were.  (Mike and Kristen are definitely trend setters!!)