The classic, retro French Onion Dip gets an upgrade with my homemade recipe, which starts with caramelized onions that have been cooked to a rich golden brown. Then, in the same skillet, the rest of the ingredients are added and melted together for a creamy dip that can be served warm or cold. So, save the onion soup mix for your next recipe!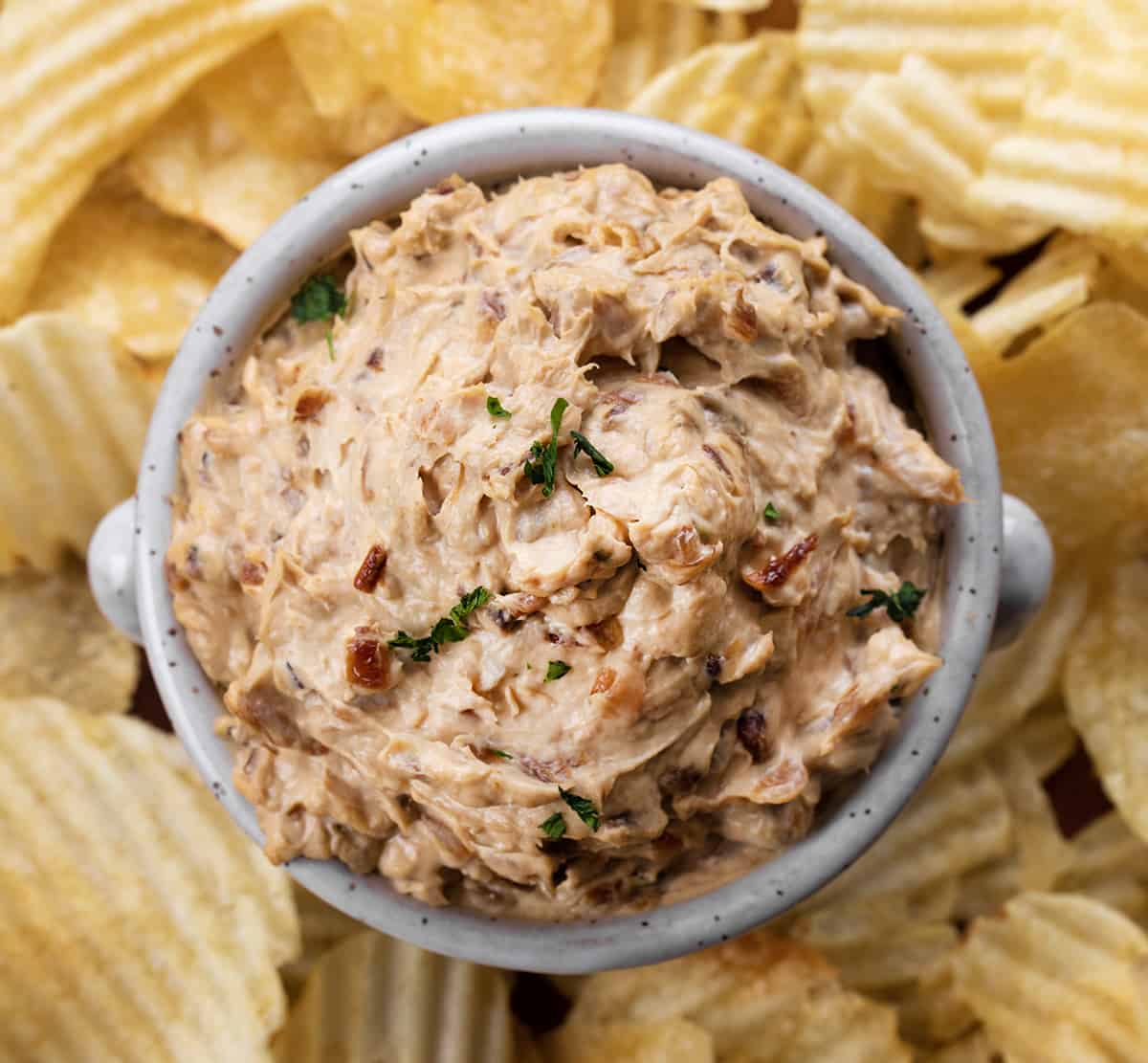 What Is French Onion Dip?
I have always known it as French Onion Dip, but it is often called California Dip. It is believed that a French cook in Los Angeles put instant onion soup with some sour cream and the recipe was printed in the local newspaper back in the 1950s, and that combination obviously worked! Yes, I could simply use onion soup mix and add some sour cream, but if you know me, I always prefer the homemade versions of dressings and dips, like my Homemade Ranch Dressing, and this is no exception.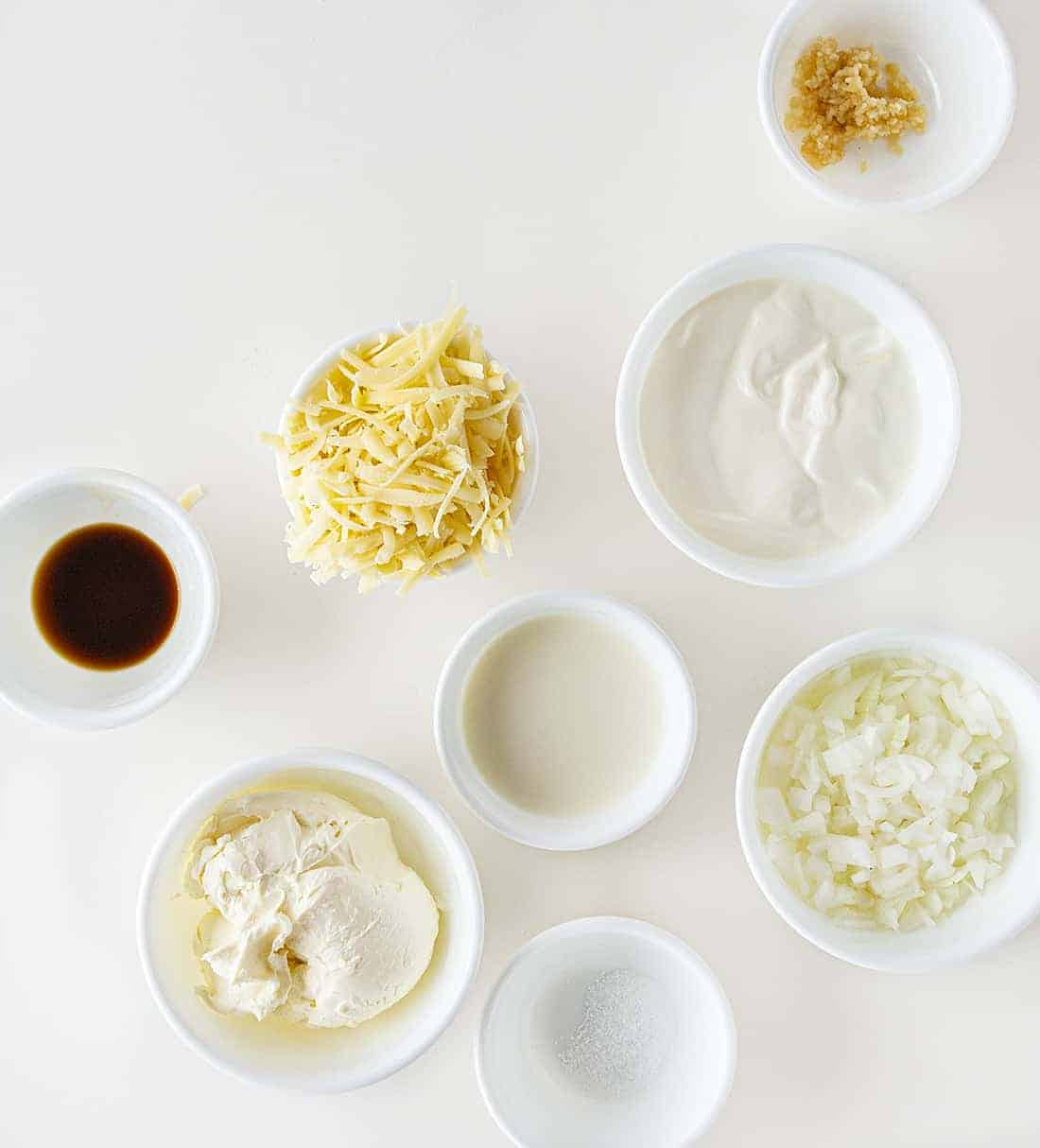 Ingredients & Substitutions
Onion: Vidalia onions work great in this recipe. They are sweet, and the flavor really pops as you caramelize them. In this case, you just need one onion. In a pinch, you could also use white onion, shallots, or spring onions.
Cream Cheese: Cube the cream cheese before adding it to the skillet for easier melting and mixing.
Sour Cream: When sour cream is combined with cream cheese, it creates a creamy base that binds the dip together. You could try substituting Greek yogurt for sour cream, but it will affect the flavor profile.
Cheese: French Onion Dip does not have to be super challenging to make. However, one trick to make it stand out is to use authentic Swiss Gruyere Cheese! Trust me on this one. It's the best all-around cheese for baking because of its firmness and anti-stringiness if that is even a word. It is now, I guess. It also has a nutty flavor that is delicious! If you can't find Gruyere, you can use French Comte cheese. Regular old Swiss cheese you find in masses at the grocery store may be substituted, but beware! The texture is different, and it may not give you that dip that stands out from the crowd.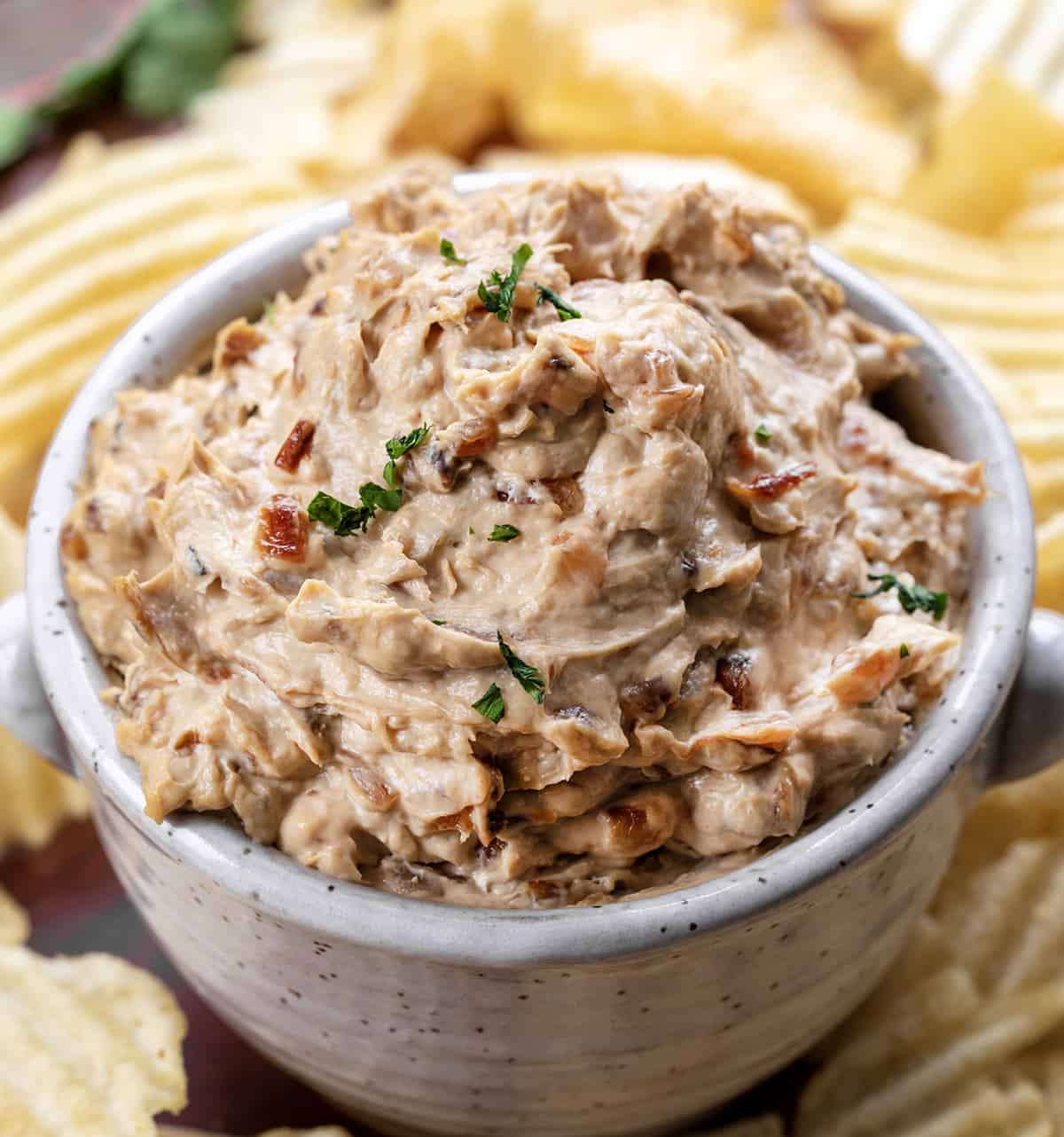 How to Serve French Onion Dip
Use this dip for your traditional potato chips, of course. But, here are more delicious options to enjoy with the dip: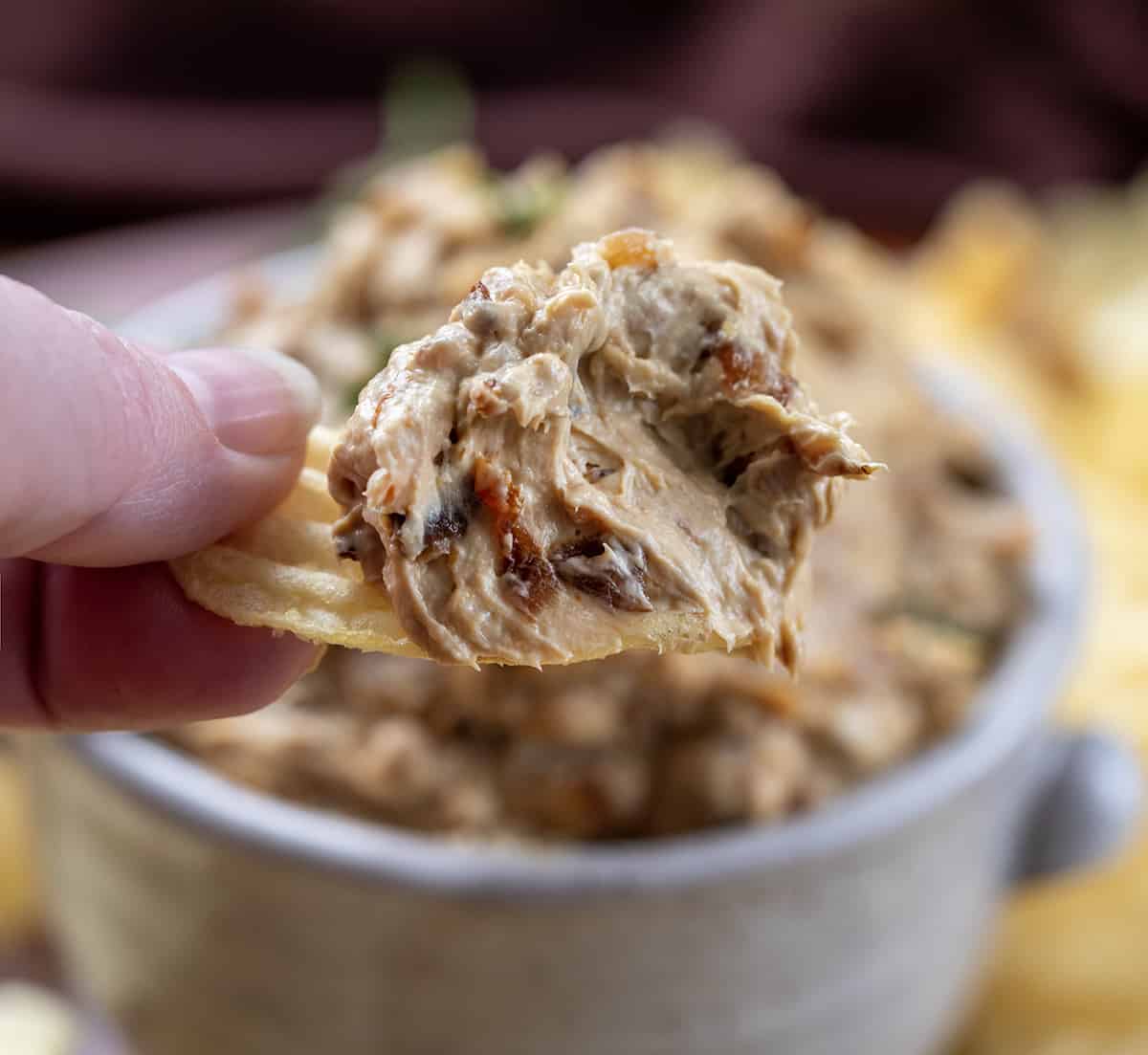 How to Store French Onion Dip
Store French onion dip in an airtight container in the refrigerator. It will last up to 7 days.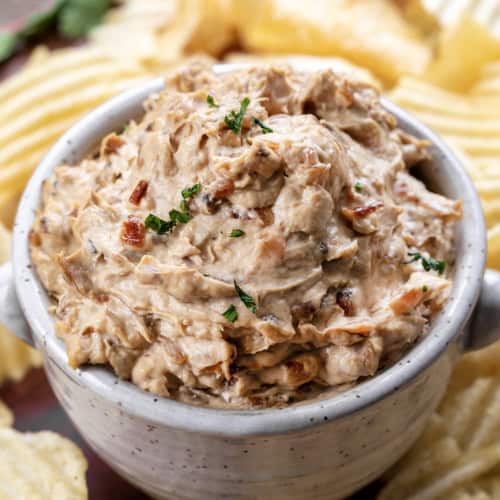 French Onion Dip
You will never buy French Onion Dip from a store after making and trying my Homemade French Onion Dip!
Ingredients
2

tablespoons

canola oil

1

medium

Vidalia onion,

finely chopped

2

cloves

garlic,

minced

8

ounces

cream cheese,

cubed

1

cup

(230 g) sour cream

1 ½

teaspoons

Worcestershire sauce

1

teaspoon

kosher salt,

or more to taste

½

cup

(56.5 g) Gruyere cheese,

finely shredded

1

bag

plain potato chips,

for dipping
Instructions
To a medium skillet over medium-low heat, add oil. Once the oil is shimmering, add onions. Cook for 40-45 minutes, or until caramelized and jammy.

Add garlic and cook for about 30 seconds.

Add cream cheese, sour cream, Worcestershire sauce, and salt. Mix until the cream cheese has melted.

Add shredded cheese. Using a wooden spoon, mix until the ingredients are fully incorporated and the cheese has melted.

Remove from heat. Serve warm or cold with potato chips.
Did you make this recipe?
Thank you for making my recipe! You took pictures, right? Well go ahead and post them on Instagram! Be sure to mention me @iambaker and use the hashtag #YouAreBaker.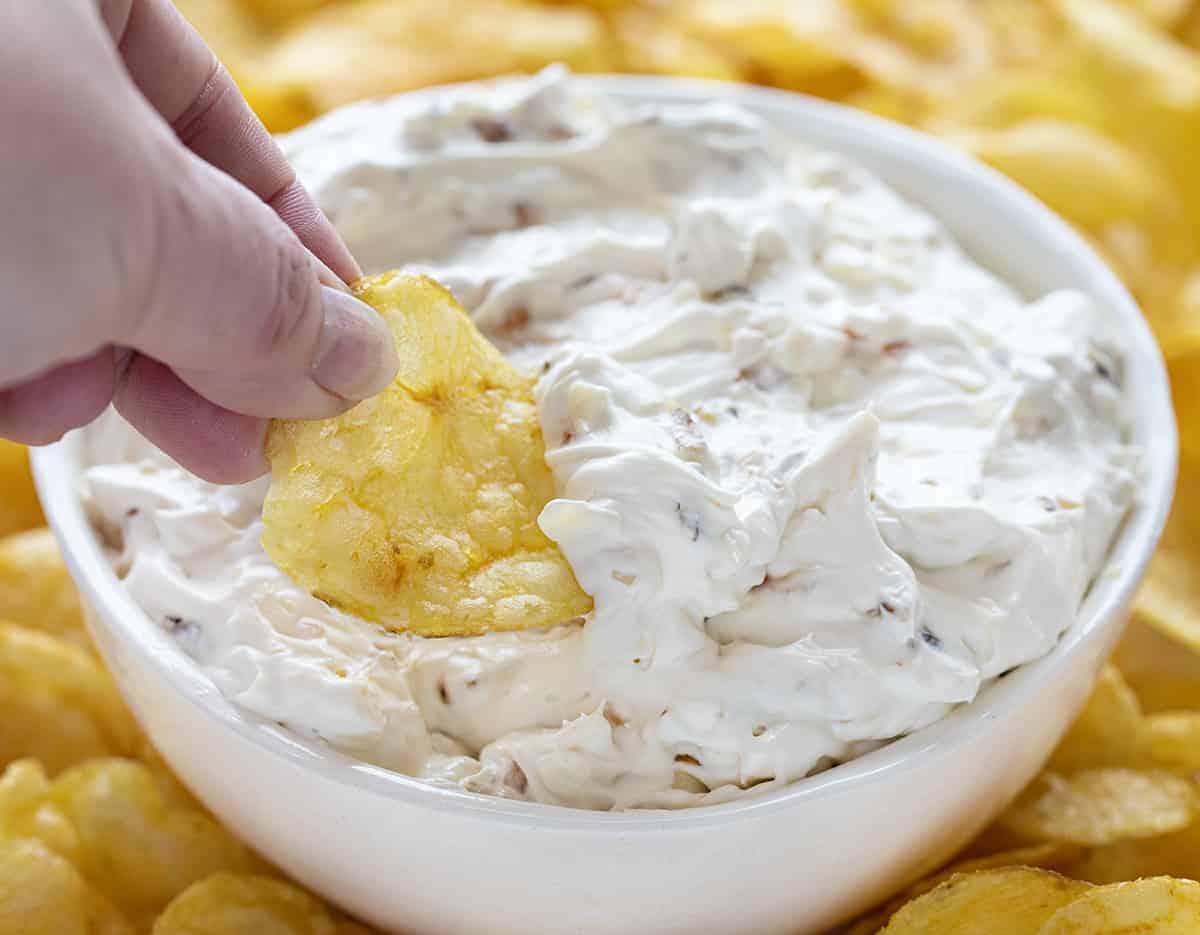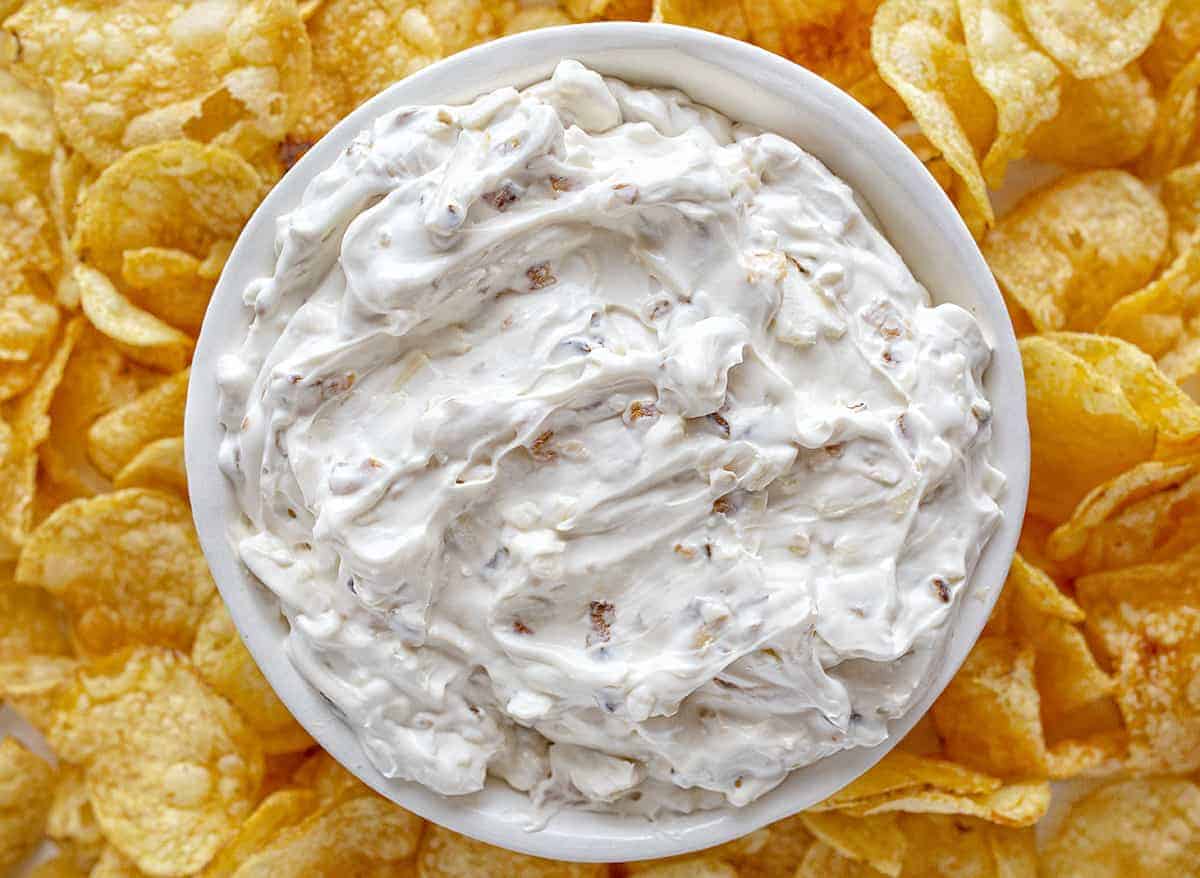 What the Test Kitchen had to say about this recipe: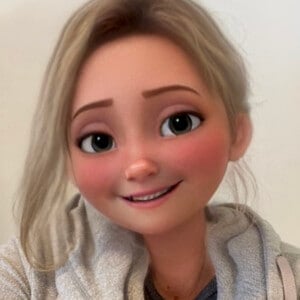 Autumn
Chips and dip are my kryptonite, so I feel like a pretty good judge in this category. I give this one a 10 out of 10. This is one of those dips that will not last long at a party. If you like store-bought French onion dip, be prepared to have your world rocked. Totally worth the time to get that sweet onion flavor in every bite.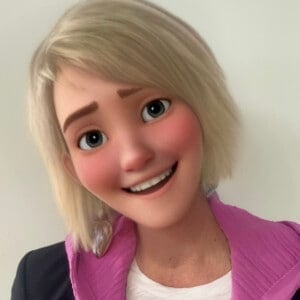 Elizabeth
I was a little confused by the flavor of this dip at first. But, I was just so used to the store-bought French onion dips. There really is no comparison. The caramelized onions take this dip to a new level of goodness. And, I loved it both warm and cold!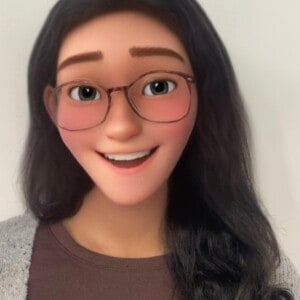 Bella
Yes, caramelizing the onions will take some time, but it is completely worth it! The caramelized onions bring the dish to life. The richness of the sour cream balances the sweetness of the onions. Dip with chips, veggies, baguette, or anything you want!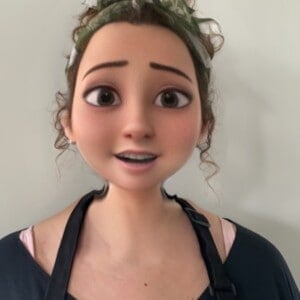 Rachael
YUMMY, this blows the store bought onion dips out of the water! A little extra time to caramelize those onions help deepen the flavor and is the perfect dip for pretty much everything. I would even dip bread or baguettes in this dip!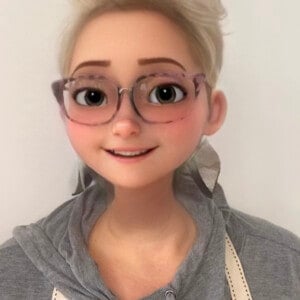 Selena
Oh my goodness. I adore French onion dip and this one blew my mind. The extra effort to caramelize fresh onions is TOTALLY worth it. Make this!