I think the older I get the more I look to external joys to celebrate my birthday.
In my youth I used to flippantly say, "My favorite holiday is my birthday!"  I would demand that people shower me in attention and gifts.  Its was my day after all.
*head smack*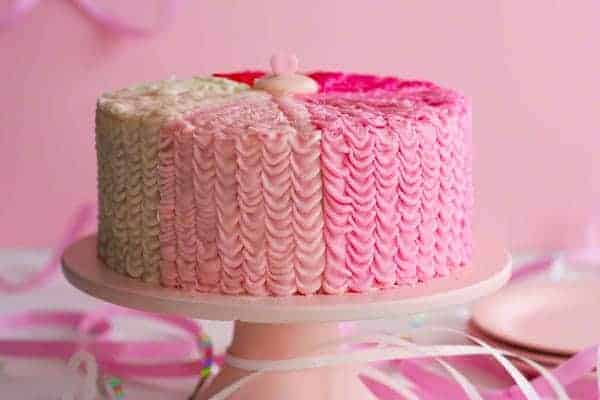 And while I fully support when others want to treat their birthdays as the best day of the year (heck, I encourage it!) for me, the greatest gifts are the simple ones.  The best day ever is having my kids near, knowing family and friends are safe and healthy, taking a few moments to just enjoy the precious life I have been given… thats a perfect birthday.
Oh, and cake of course.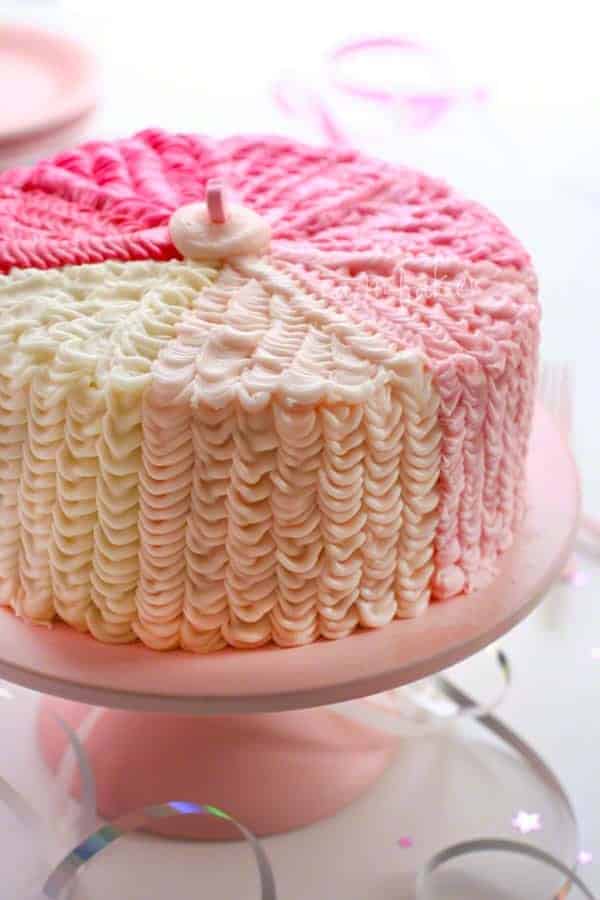 I recently posted about an event that totally threw me off. (My husband being hospitalized for heart issues.)  While it has been hard to process and not something I ever wanted to deal with, I am thankful that it has helped me put my priorities in perspective.
The greatest birthday gift is peace of mind when it comes to accepting the curve balls life throws at us.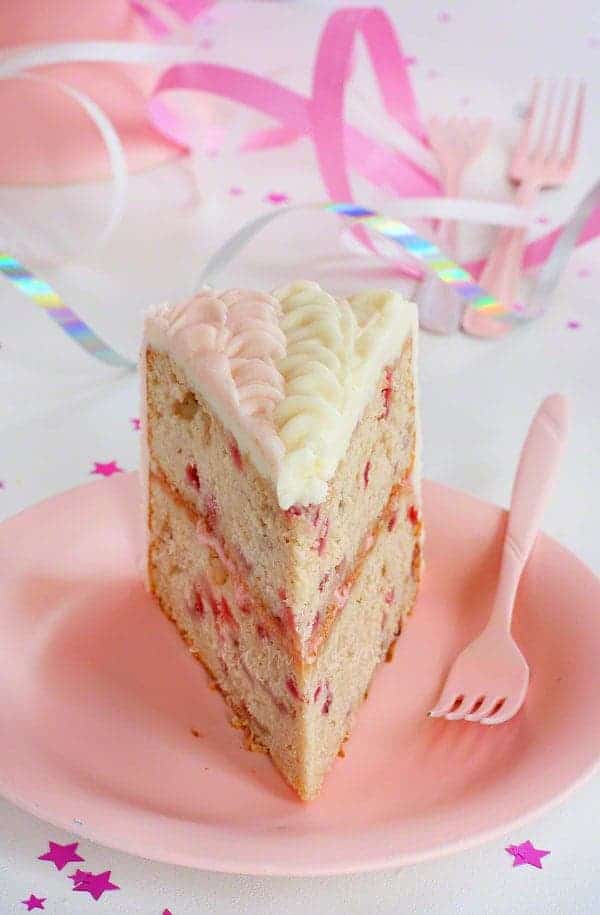 This cake has been a long time coming for me.  I love strawberry cake, strawberry jam, strawberry wine, strawberry anything.  For almost a year now I have been searching for a great from scratch recipe that did not include jello or gelatin.  Not that there are anything wrong with those… just that I truly desired a from scratch recipe and couldnt figure out why it was so hard to come by!
Based on our news and wanting to make some healthier changes in my family's diet, I was even more motivated to make my hopes a reality.
Tips for Success:
There are a number a steps to this recipe, so its a good idea to read through first and prepare your ingredients before hand.
I had extra strawberry puree left over, so I added it to 1/2 cup of buttercream for the middle of the cake.
I highly recommend pairing this cake with a whipped cream frosting.  I chose Vanilla Buttercream for this because I wanted to use a particular technique (Ruffle Tutorial with #401 tip) for the frosting, but I ultimately believe that whipped cream frosting is the best choice in terms of flavor.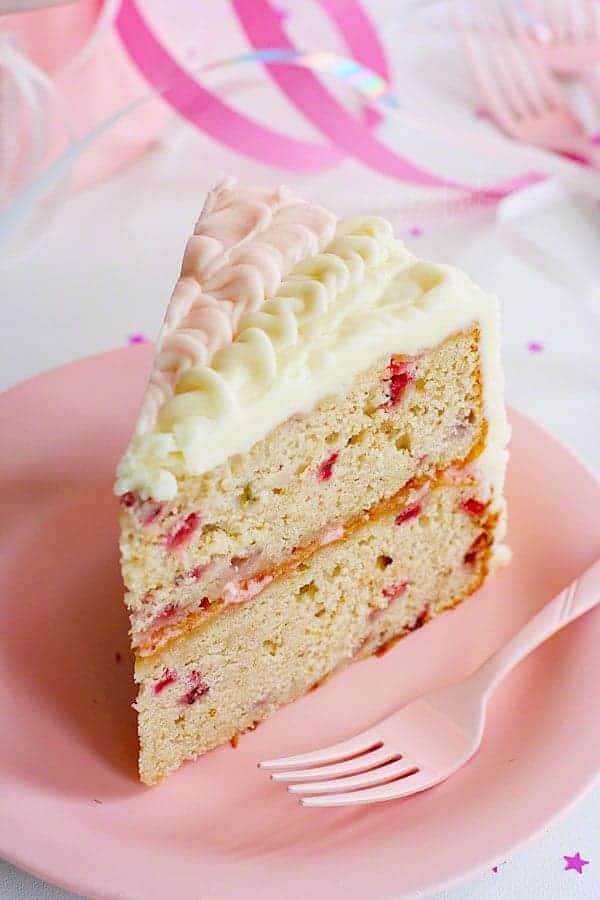 I truly enjoyed this real strawberry cake and hope you will too.
And because its my birthday, and I allow myself one day a year to be bossy without guilt, (without guilt are the key words there!) I am going to request that today you tell at least one person how much they mean to you.  Pick one quality that you admire in someone and tell them so. I promise that not only will it brighten their day, but it will brighten yours too. 🙂