Frosted Lemonade… an easy and delicious way to beat the heat! This simple drink wow's and delights and is sure to be a new favorite way to get you through the summer! If you love all things lemonade, don't miss my Homemade Lemonade!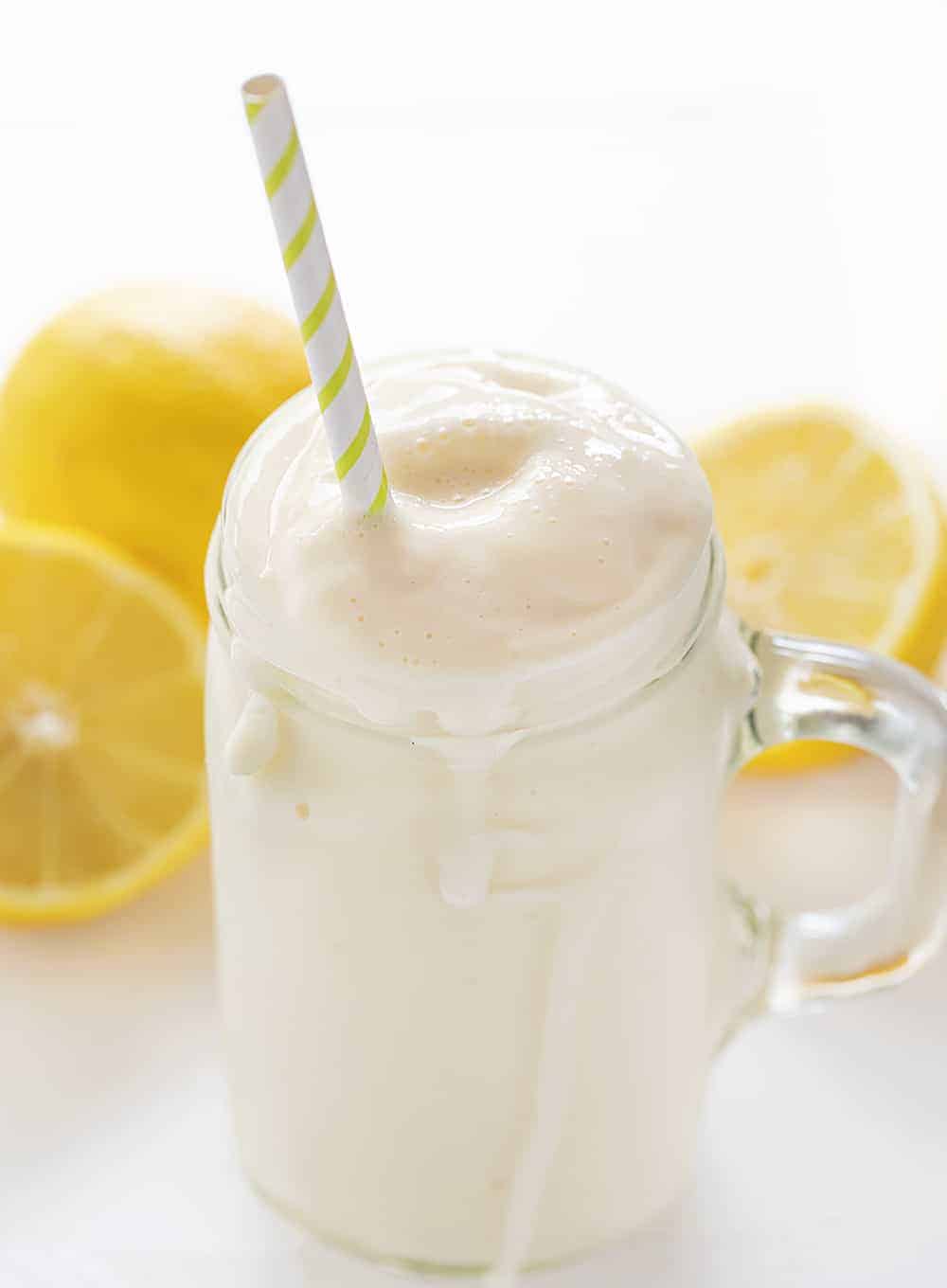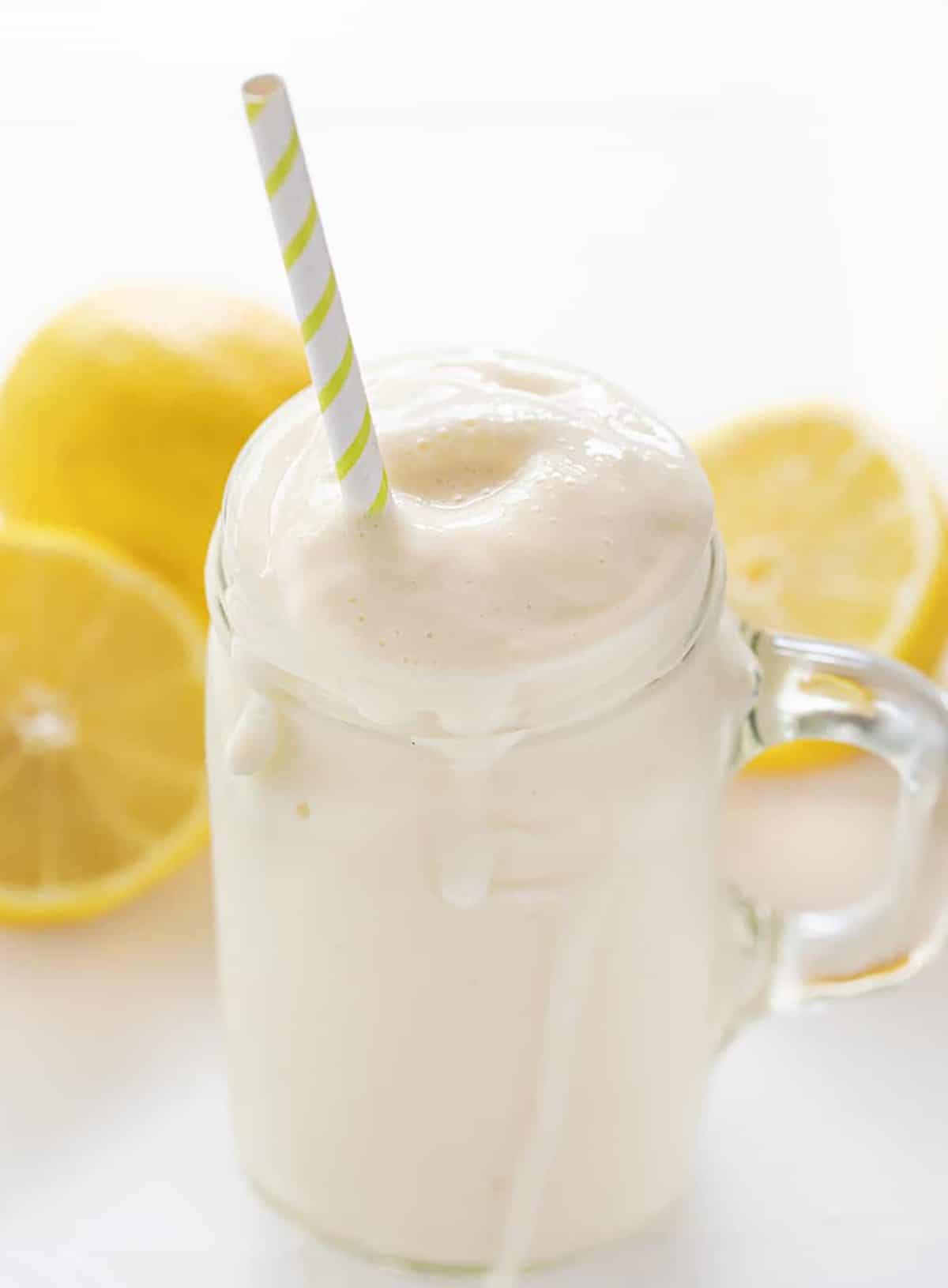 Frosted Lemonade
Thank you, Chick-fil-A for introducing me to this amazing drink. I ordered it by accident yesterday, (just wanted a cold lemonade) and have been full-on obsessed with it from the moment that refreshing lemon shake hit my lips.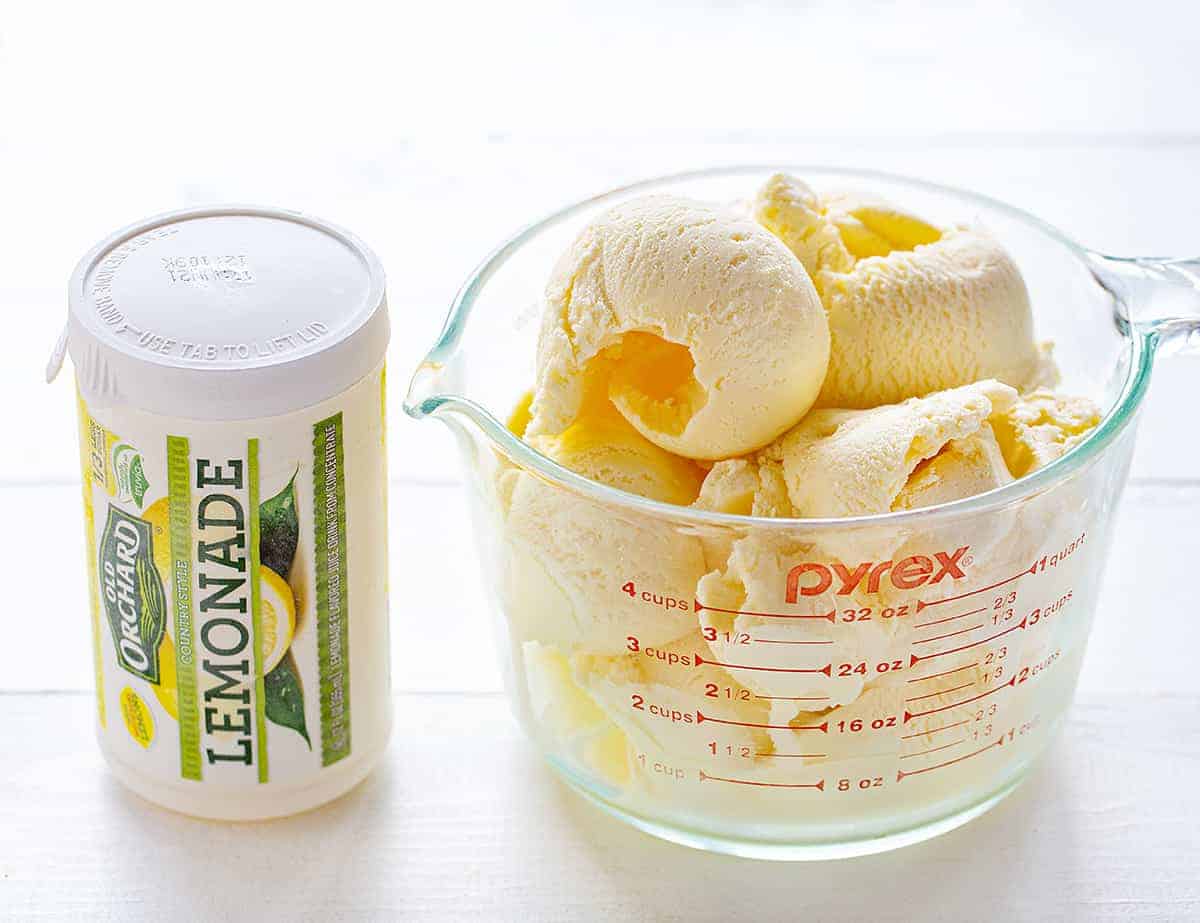 How to Make Frosted Lemonade
After trying this drink I immediately hit the internet and searched for how to make it. The recipes varied from homemade to semi-homemade to the ingredients you see above. I wanted to replicate the version I had at Chick-fil-A as closely as possible so settled on this version, which just happens to be the easiest.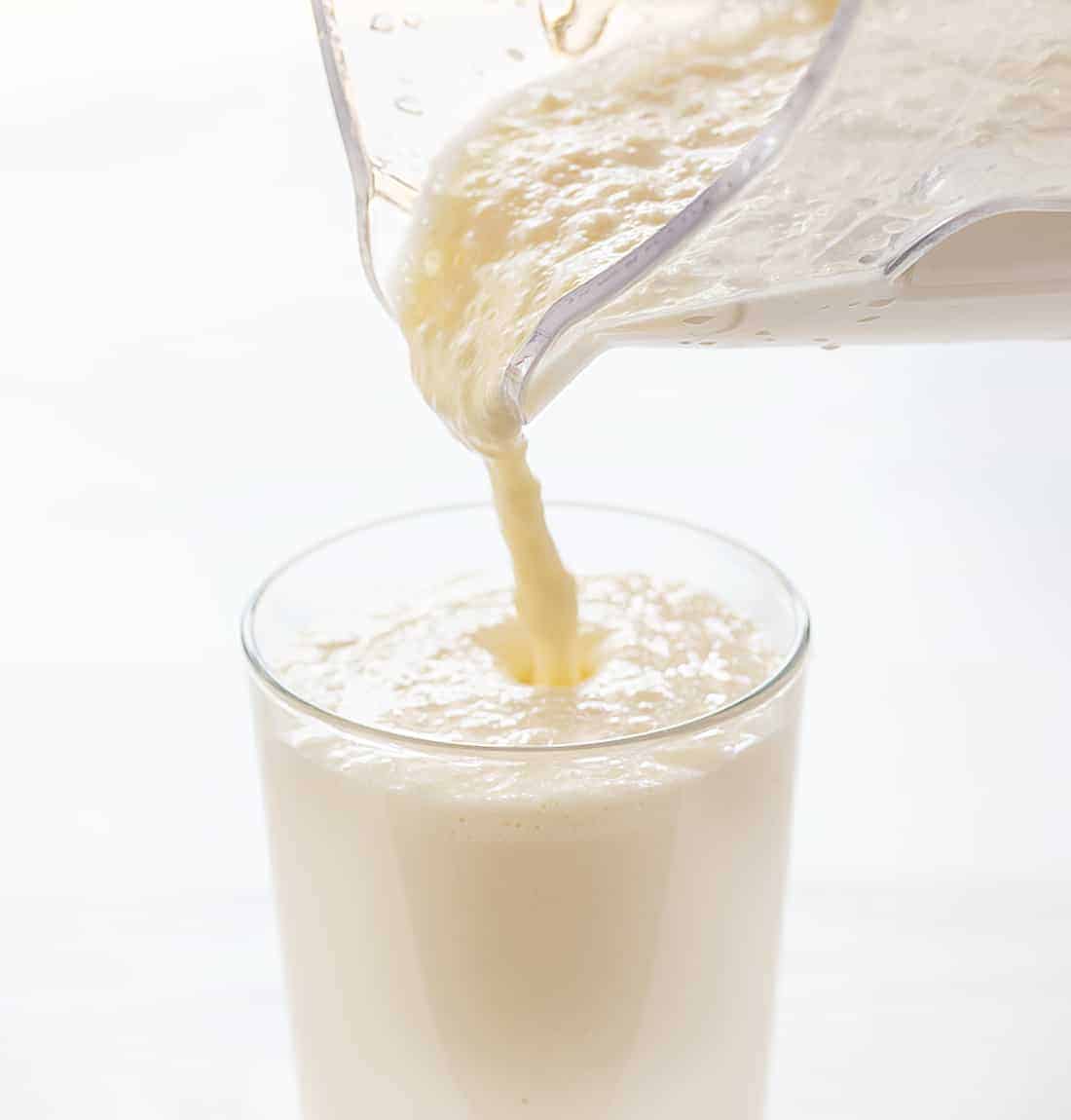 Mix them together in a blender and then pour into individual glasses. This recipe is 4 cups of total frosted lemonade, so will serve 4 people.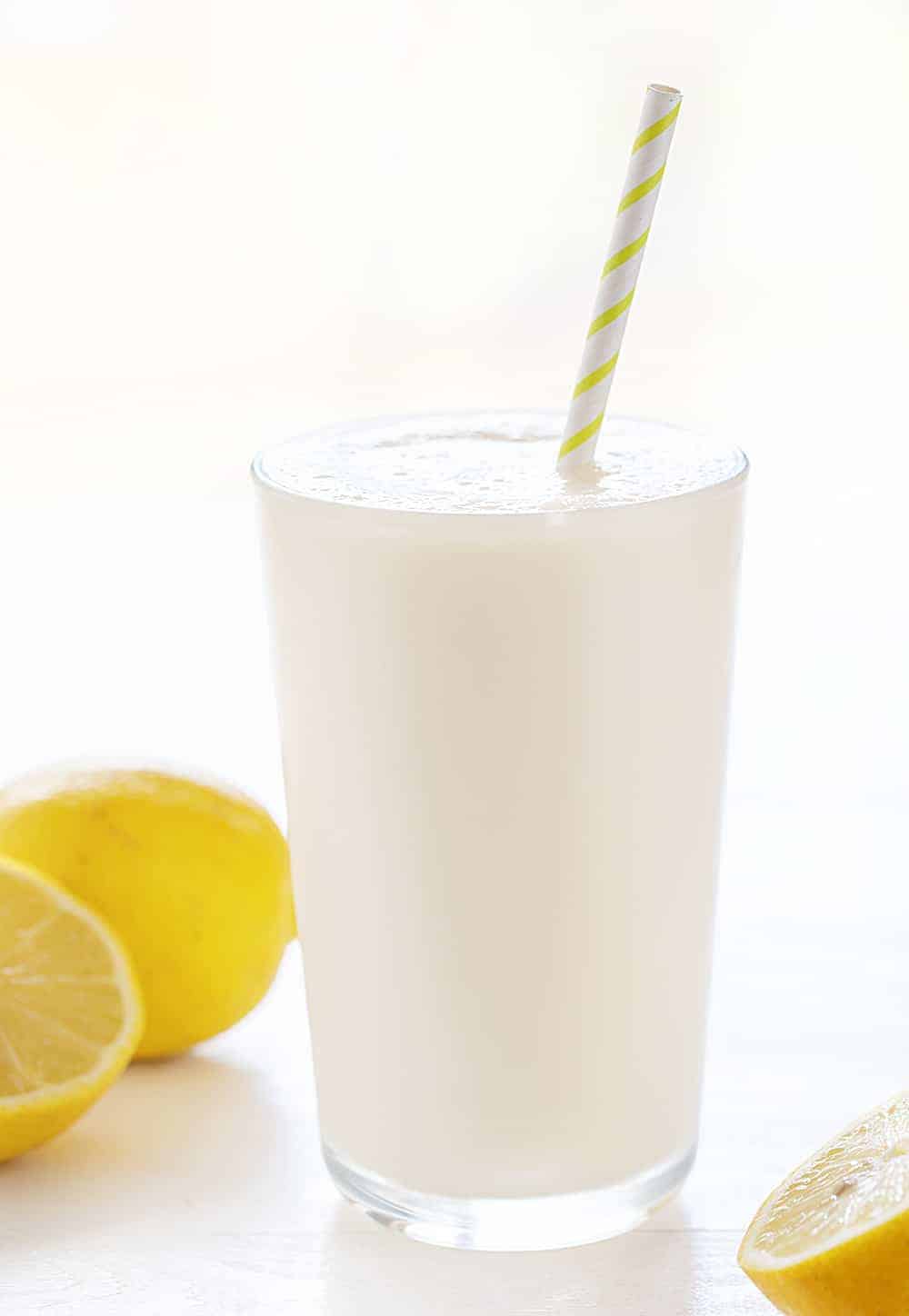 How Does a Frosted Lemonade Taste?
Refreshing is the first word that comes to mind. The next is sweet. I was so pleasantly surprised to taste a little of the tanginess of lemonade making its way into this drink. I thought that the vanilla ice cream might overtake that citrus blast, but it doesn't.
Can You Make From-Scratch Frosted Lemonade? (2 ingredient recipe at the bottom of the page)
Yes, of course! The difference is in how sweet it will be. If you have made my Homemade Lemonade, you know that I like it on the sweeter side. When I made homemade lemonade and added the vanilla ice cream it was good, but a little sweet as you are not using a concentrate. Try it with No-Churn Vanilla Ice Cream!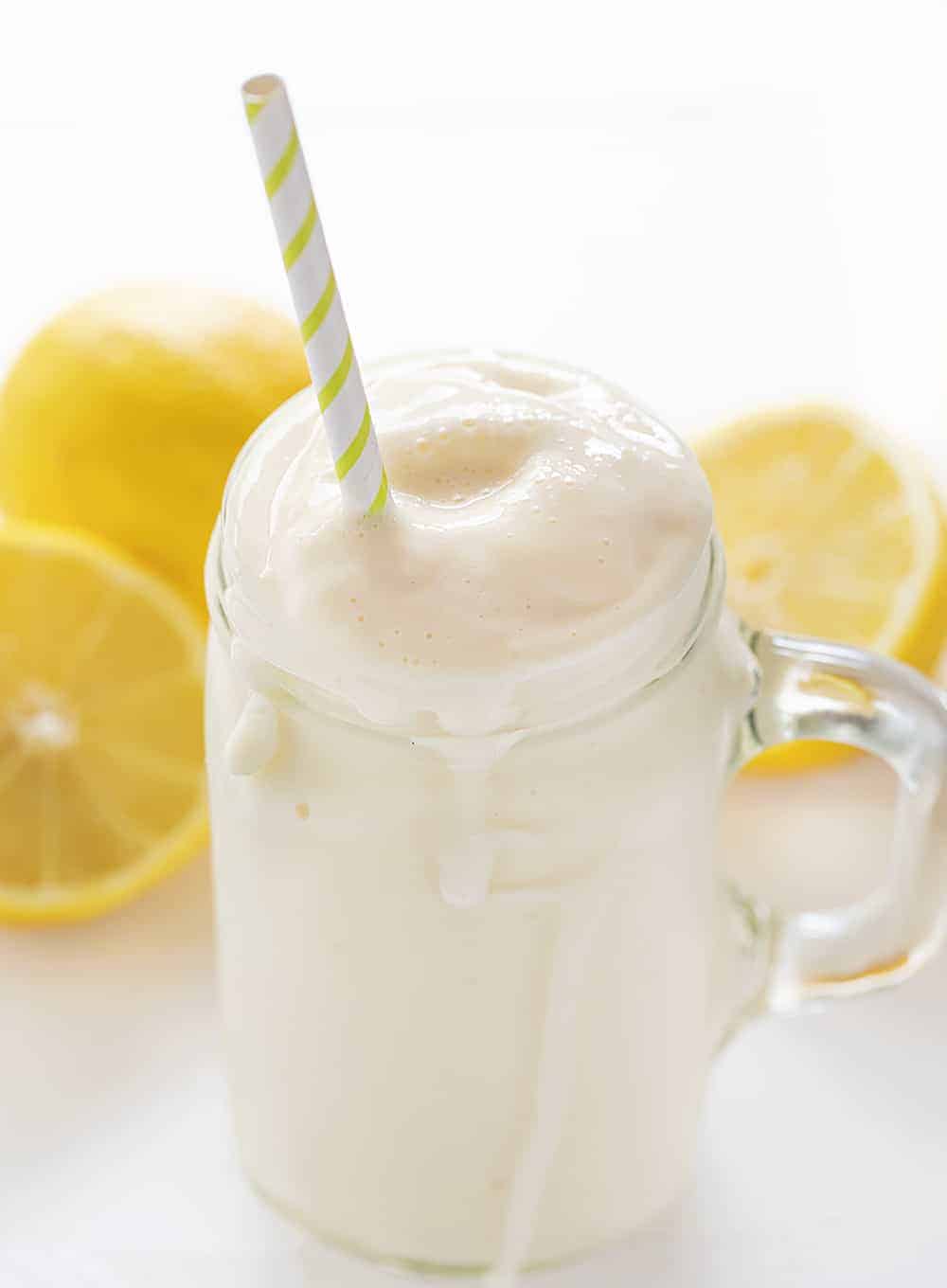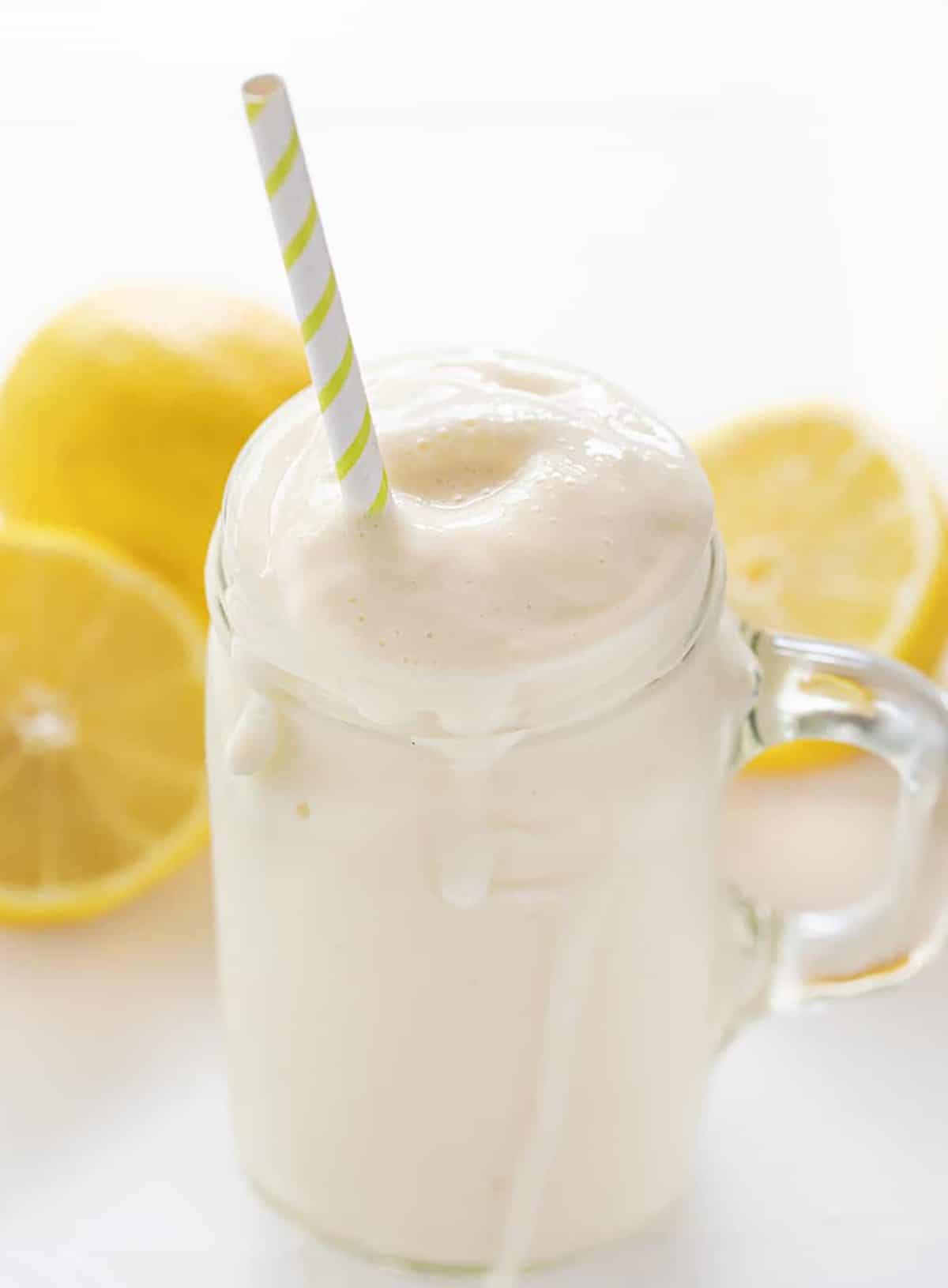 What Type of Lemonade Works Best?
I opted for the Old Orchard Lemonade for a couple of reasons. We like the flavor and you can microwave the frozen lemonade, which means you can enjoy this drink when you get the craving for it and don't have to wait an hour for it to defrost.
I put it in the microwave for 30 seconds to get it warm enough to remove from the container and then added that to the blender. When I was buying the lemonade concentrate I noticed they have a large variety of flavors like Strawberry Lemonade and Pink Lemonade. I have a feeling that all of the variations will taste amazing in this easy drink!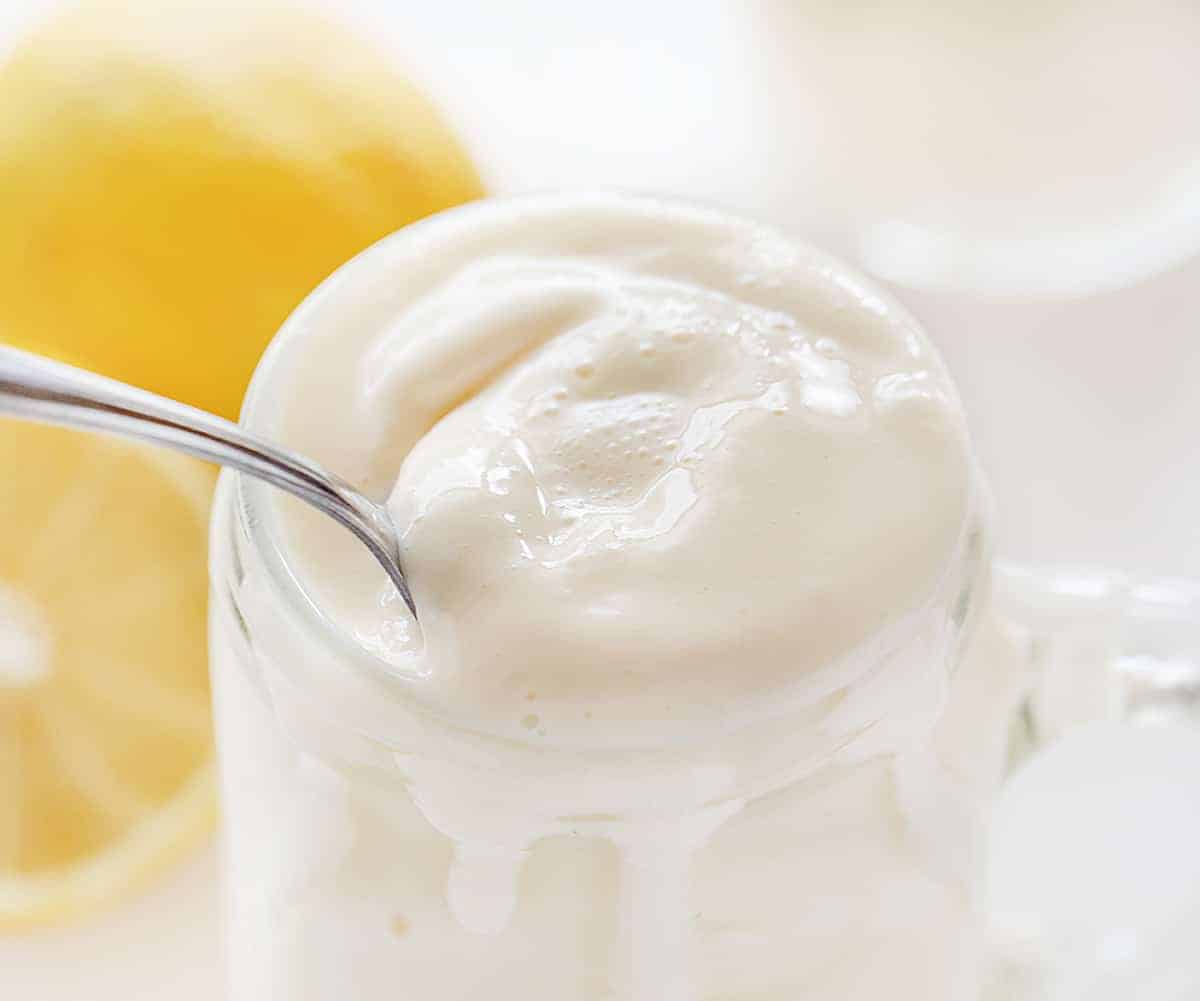 Vodka Frosted Lemonade
Hello, friend. If you happen to like a little cocktail every now and then, be sure to try this with vodka. Even though the recipe technically serves four, I opted to only add 2 shots of vodka when testing this. I don't necessarily want to taste the vodka, but do want to know it's there.
If you are adding some liquor, I recommend starting with less, taste testing and then adding more to your tastes.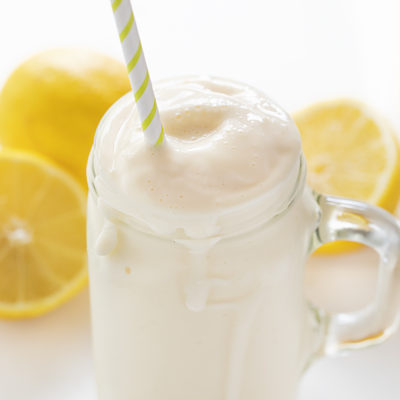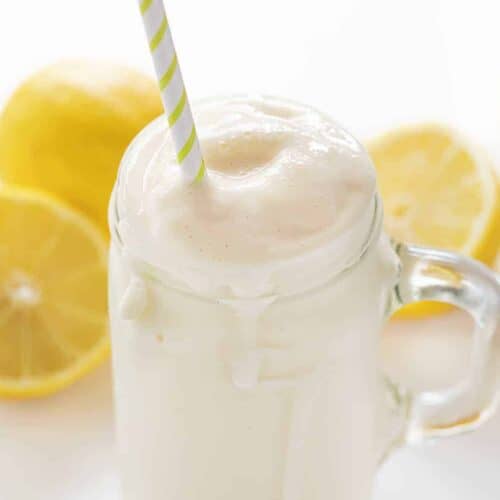 Frosted Lemonade
Simple, sweet, and oh so refreshing! This is a popular drink for a reason!
Ingredients
12

ounces

frozen lemonade concentrate

4

cups

vanilla ice cream
Instructions
If necessary, defrost frozen lemonade for 30 minutes so it can easily be removed from the container. If the container is plastic, you can microwave for 30 seconds.

Add all ingredients to a blender and mix on high for 30 seconds. Serve immediately.
Did you make this recipe?
Thank you for making my recipe! You took pictures, right? Well go ahead and post them on Instagram! Be sure to mention me @iambaker and use the hashtag #YouAreBaker.