Making up a batch of Fudgey Mug Cake is easy and fast. Making a cup of this delicious chocolate brownie cake in the microwave will satisfy every chocolate craving!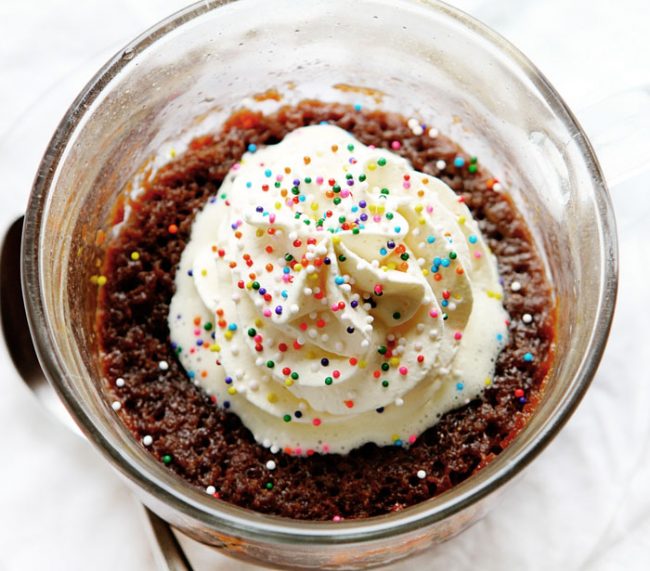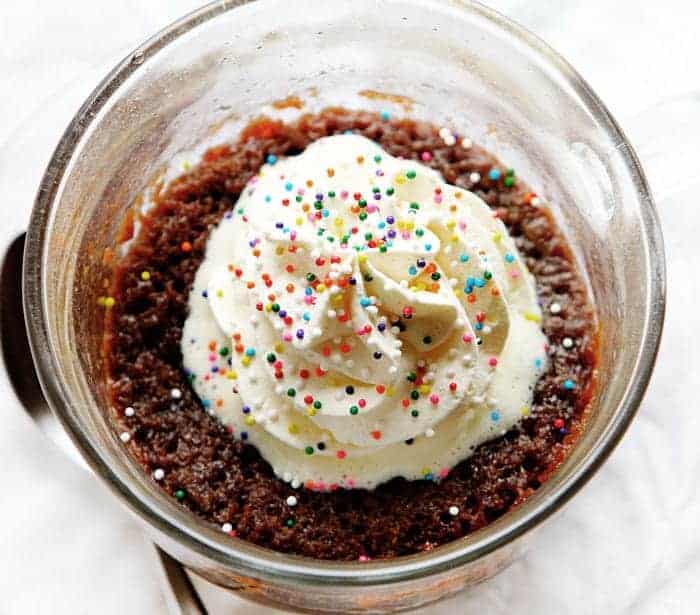 I have to be straight up with you here. I found this recipe here, Mug Brownie by Instructables, and here Ryan Scott's Mug Brownie on Rachel Ray as well as a number of other blogs and websites. Here is where it gets interesting… there are mixed reviews. Some people love it, some thought it was dry, some thought it was bland, some thought too sweet, some thought too gooey.
Here is my truth. When I made it I thought it was chocolatey, fudgey, warm, and yummy. It is not award winning, it is a craving filler.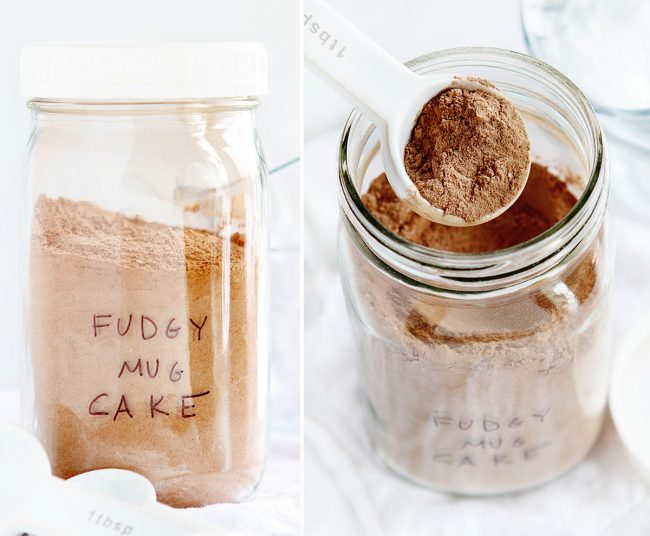 Recipe adapted from Rachel Ray.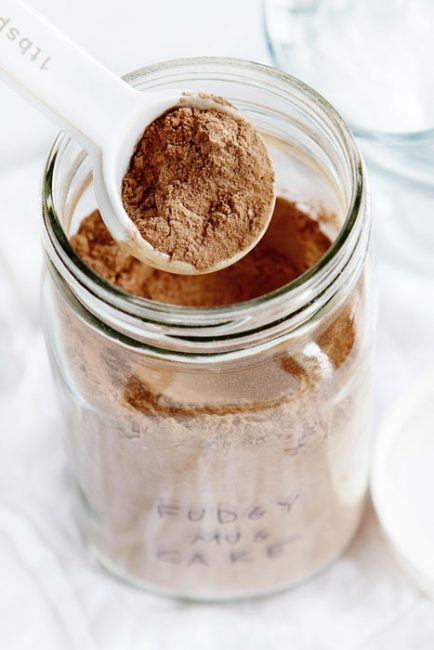 If you just want a single serving its:
1/4 cup granulated sugar
1/4 cup all-purpose flour
2 tablespoons unsweetened cocoa
pinch table salt
2 tablespoons vegetable oil
2 tablespoons water
1 teaspoon vanilla (optional)
Add all ingredients to mug and stir until fully combined. Heat for 90-120 seconds in microwave.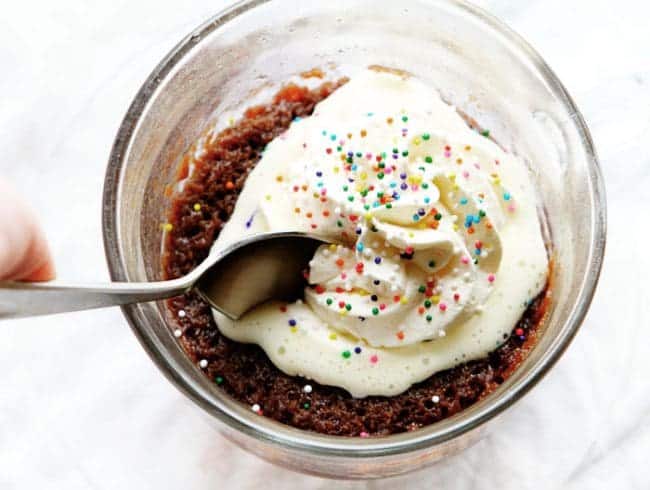 Here is a video of how I put it all together:
I used a wide-mouth Ball jar with lid to store the chocolate mug cake mixture.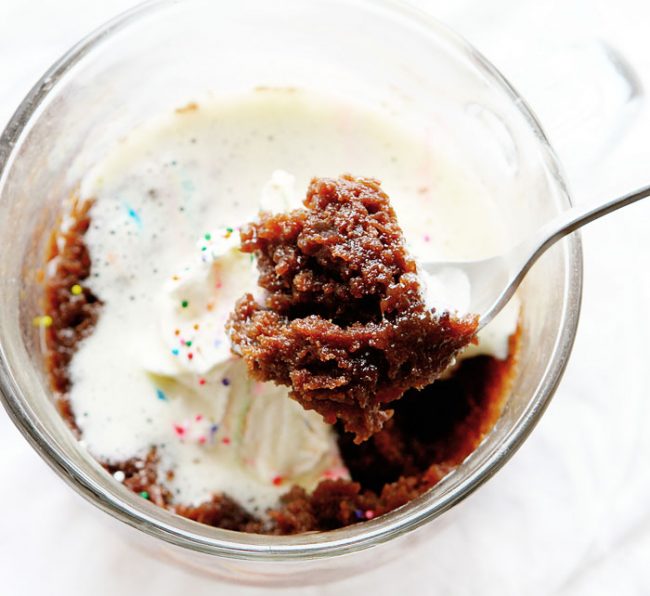 Mug cakes are notoriously not pretty. I find that a little whipped cream and sprinkles goes a long way in fooling my mind. Of course you can make Homemade Whipped Cream and then add it right out of the microwave… that leaves a nice puddle of ooey-gooey chocolate cake deliciousness.