Update: This Sugar Cookie Recipe was BEST SUGAR COOKIE from the LATimes!
Somedays just call for obnoxiously big cookies covered in pink frosting and sprinkles.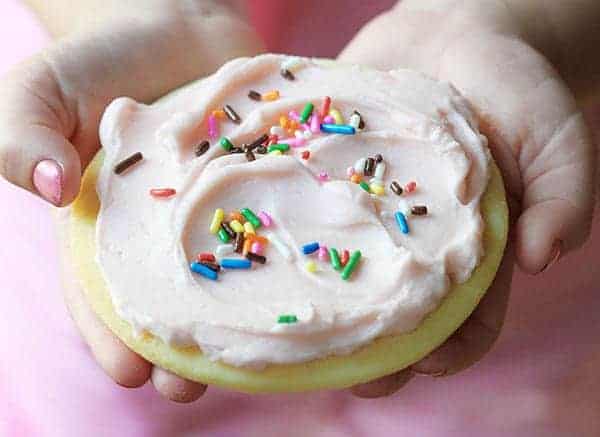 I have been fighting the impending-winter-blues.  It's almost a brain sabotage if you will.  The summer has been so lovely with so many blessings and so many adventures and I just can't seem to enjoy the beauty in the moment, I have to go and dwell on winter coming.
Darn my silly tendencies and inability to just relish the moment!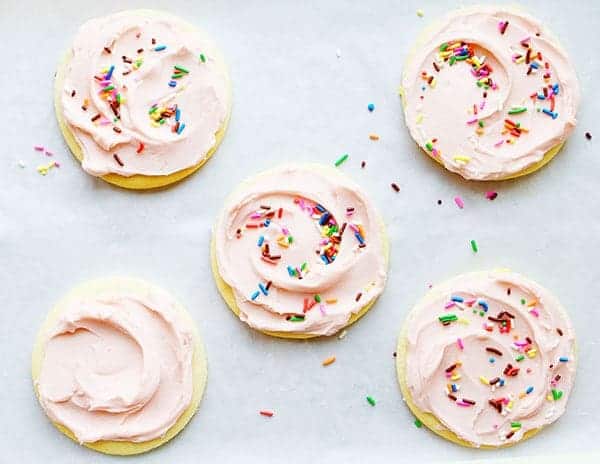 Anyway, in a somewhat pathetic attempt to live in the moment and make amazing memories with my babies, I made these cookies.  Well, we made these cookies.  They (my sweet kiddos) are quite good at the art of sugar cookie dough, and even better at licking the spoon.
That is the true reward right?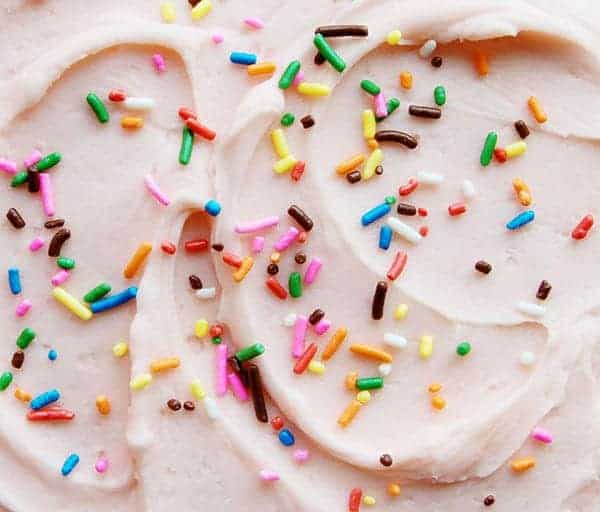 I used my favorite (and seriously amazing) sugar cookie recipe and then a new recent love, this Cherry Frosting.
The combination is, it's… well.
I need a moment.
Done.
It's amazing.  I love it.  I want to eat all of it all the time ever.
And then head back to school for grammar lessons because, well, obvious.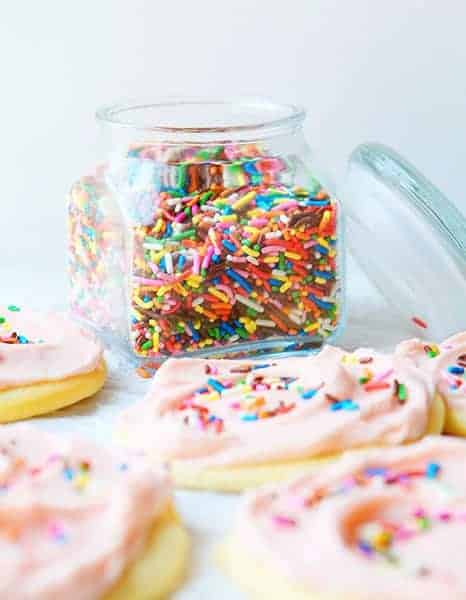 When I was a teenager I went to visit my aunt in Idaho and there was a bakery in the mall there that sold a cookie like this.  It was a sugar cookie with pink frosting.  I cannot remember the exact flavors, other than it was sweet and wonderful and brilliant.  I was trying to recreate that feeling and look, and just happened to recall that lovely pink cherry buttercream , so went with it.
I honestly had no intention of covering these in sprinkles, but it just seemed right.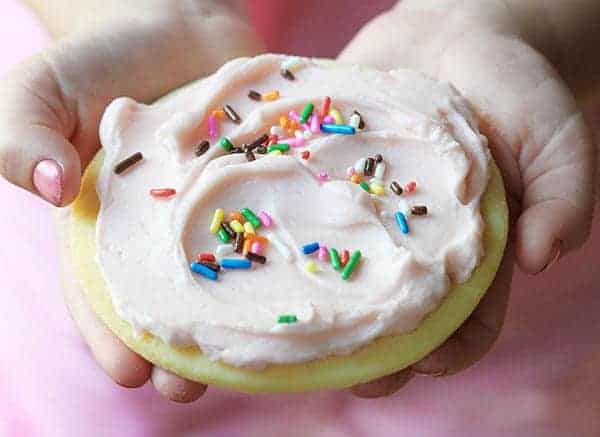 Can sprinkles ever be wrong?