(FOR A TUTORIAL CLICK HERE)
I'm so excited to share another creation I have been working on for Valentines Day. We had cookies for breakfast (why not?) and now here is my we-can-make-it-to-lunch-without-eating-it-if-we-really-really-try cake.
Introducing my Surprise Inside Heart Cake.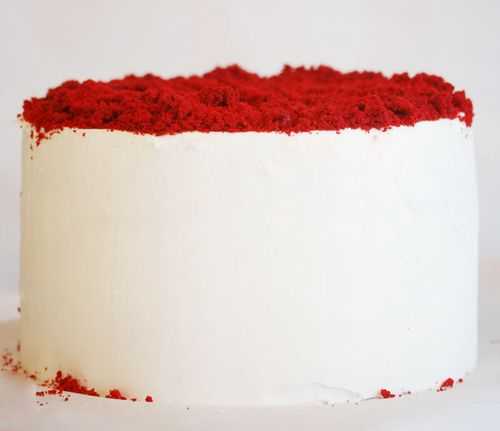 MY LATEST VIDEOS
Pin It

Pretty boring huh?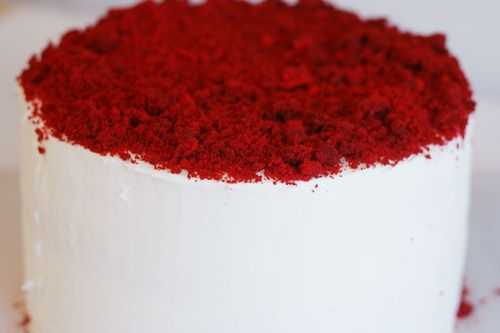 This is white vanilla frosting covered white cake with red velvet cake crumbled on top.
I loved the contrast in color and textures here.
Now.
You know I cant make a cake without a surprise inside.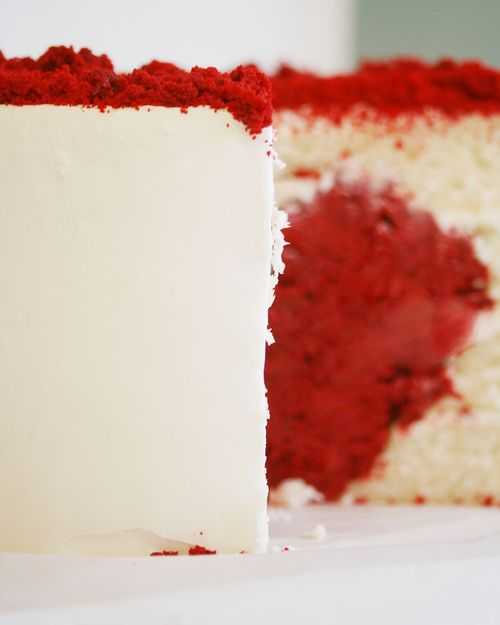 Did ya guess? Of course you did. I have very smart readers.
Plus, its like in the title and stuff.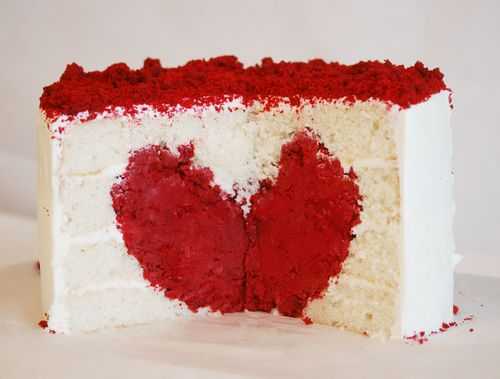 I gotta be honest. This was not easy. This is my second attempt at my Heart Cake.
It involves a lot of carving and vision and attention to detail, and well, I have been seriously lacking in those lately.
But I have lots of tips and tricks for next time, so I may even attempt a tutorial if warranted!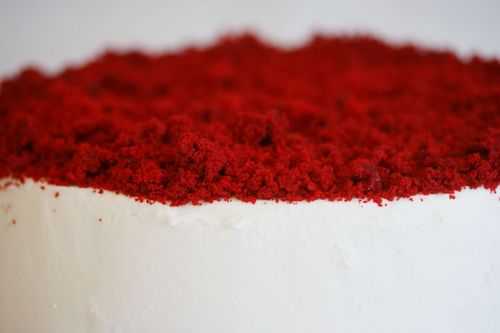 RECIPE TIME!
For the red velvet cake I messed around with a recipe from Magnolia Bakery.
***
And I am loving Magnolia's Vanilla Buttercream frosting… it might have even replaced Wiltons as my favorite!
*My only modification to the recipe is I like to add a little almond extract, and it seems that 1 tsp. is the perfect amount! And be sure to use CLEAR vanilla extract to get a white frosting.
Makes enough for one 2-layer 9-inch cake or 2 dozen cupcakes*
***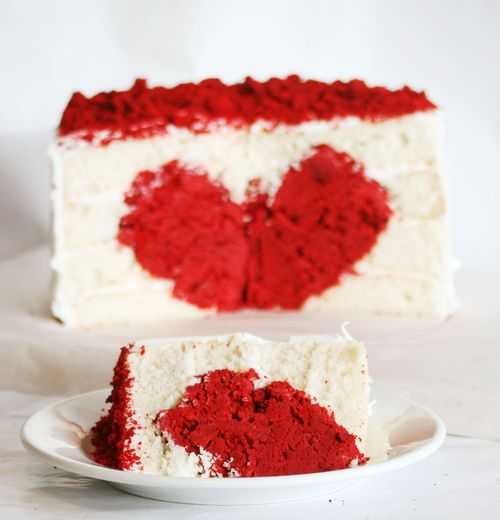 Would you like a little piece of my heart? 🙂
And since this was my second attempt that the Heart Cake (in two days!), I did not make the white cake from scratch. I used white cake from a box and followed the directions for the WHITE cake. No egg yolks allowed. 🙂
But, believe it or not, I have actually found a white cake recipe I really like and will be sharing that soon!