I have made a flag cake before.  It was ok.  But I wanted to kick it up a notch.  Make something really wild that no one* had done before.
*There is a reason no one had done it.  Its crazy.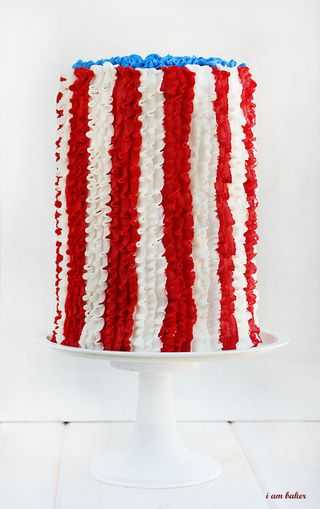 I decided to make a cake that was twenty five layers.
Um.  Why would one decide to do something that is seemingly impossible and has no historical accuracy or reference?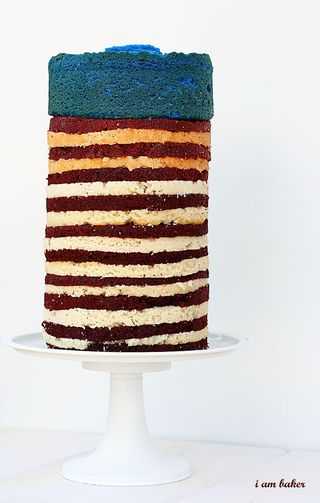 I don't know.
Banging. Head. Against. Wall. Repeatedly.
I think I had too many cups of coffee the day I decided to make this.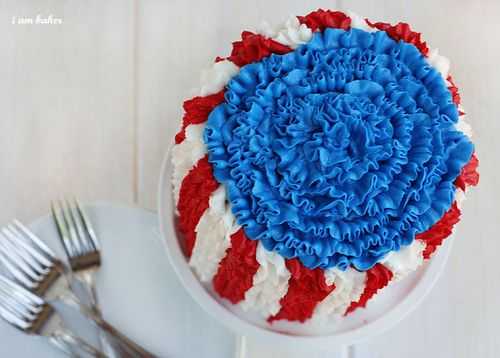 That being said, I decided to continue my blogs 'ruffle' theme and make vertical stripes on the exterior.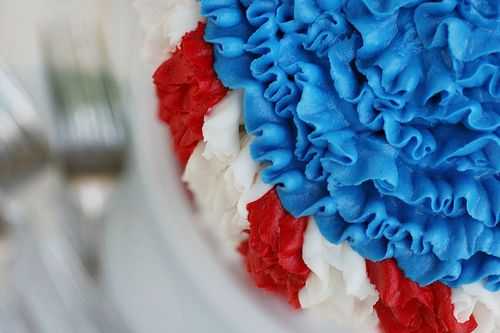 Pretty little red, white, and blue ruffles.  I think I am addicted.
How does one serve a twenty five layer cake?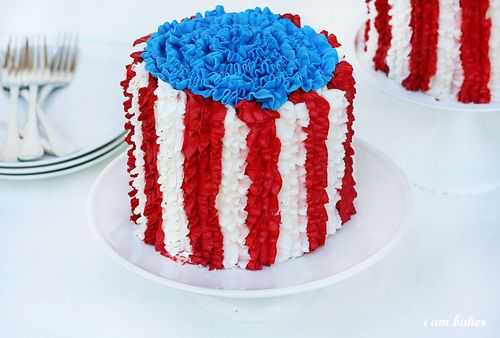 By chopping it in half thats how!
Then I cut myself a slice, hummed at little America the Beautiful and had a bite.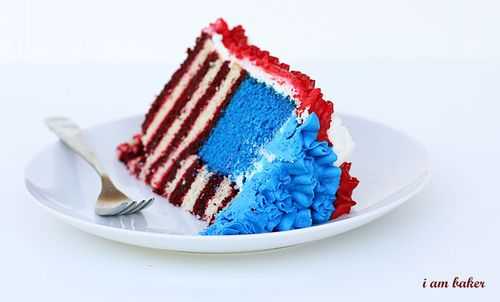 Red Velvet Cake with White Cake with buttercream frosting.
Here's to you!  I am hoping you are enjoying your long weekend, that you are soaking up the sun, that you are giving yourself a break and relaxing, and that you are with people you love.
Happy 235th Birthday America! You dont look a day over 200. 😉
*****
See my other patriotic desserts here!