As I was making our Memorial Day Cookies to bring to a friends, I realized they were a bit more campout cookies and a bit less Memorial Day like.
I decided to make a very special breakfast for the family, because we have a couple very special Veterans in our families and we want the kids to understand that this weekend is more about celebrating sacrifice then celebrating s'mores.
(and I think they would be great for July 4th celebrations too!)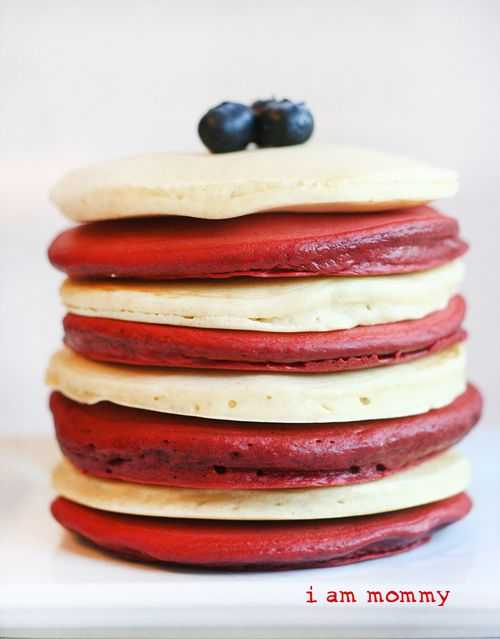 They are regular pancakes mixed with red velvet pancakes with blueberries on top.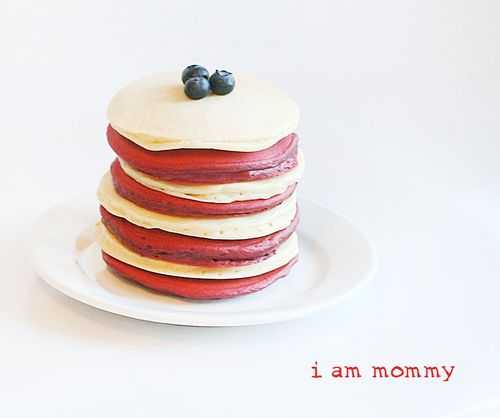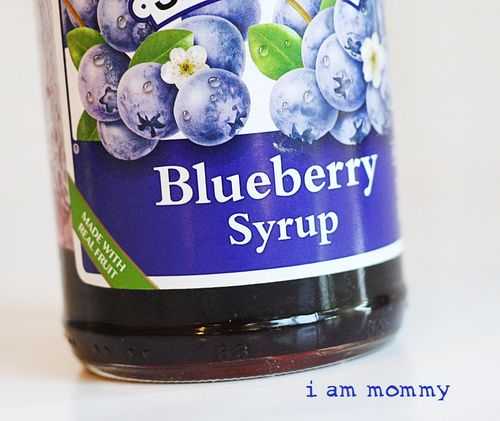 Can't forget the syrup!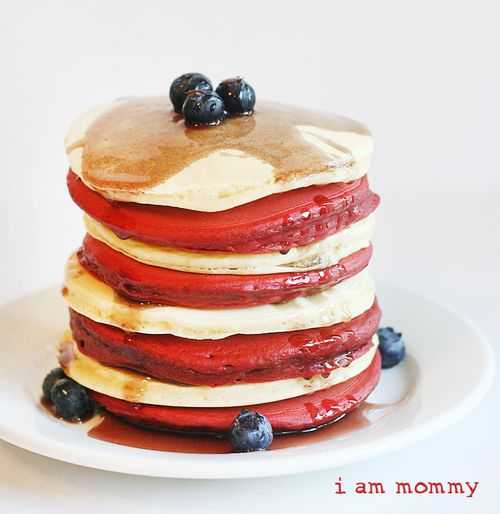 Recipes:
(adapted from allrecipes)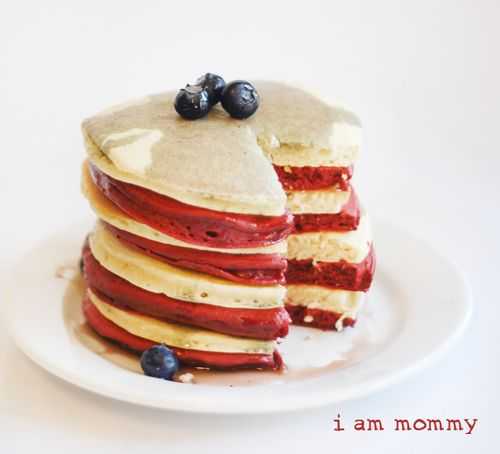 I didnt quite realize how much a red velvet pancake is basically just cake, so I just let the kids have one small bite of them.  And, to be honest, I cant really see myself making them again!  I think if I want a red pancake I will just add some red food coloring to the regular pancake batter.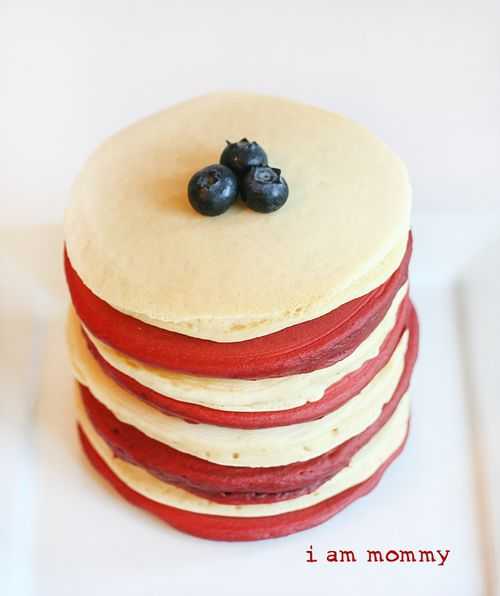 Thank you so much to all the Veterans and those currently serving…
and the amazing families supporting them.  You are appreciated!