These cookies are inspired by something my mom shared at Thanksgiving this year.  I had one and was hooked.  I may have had three or four.  In the closet.  Cause I was stuffin my face ya'll.
So I rushed home and tried to recreate it as best I knew how.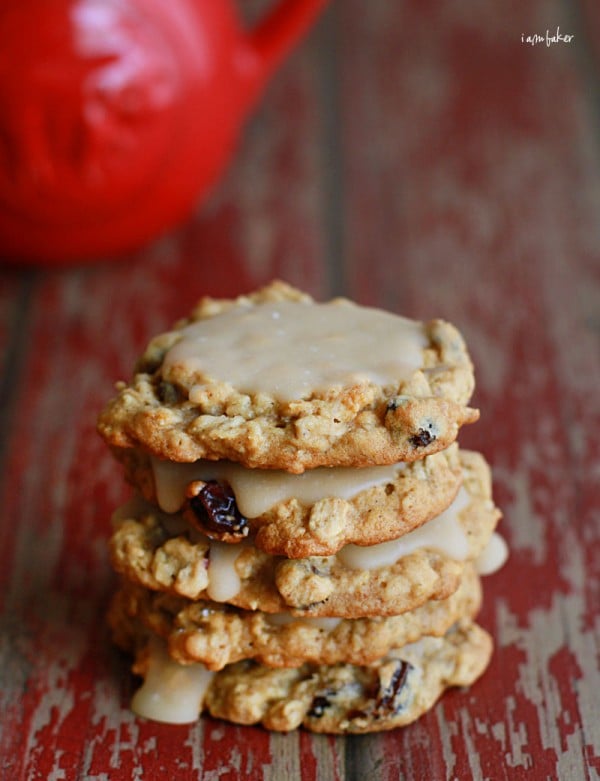 It is a jazzed up oatmeal cookie with a delectable maple glaze. Turns out it is from famous bakery!!
That maple glaze is so rich, so complimentary to that subtle sweet spicy cookie, its like a match made in cookie heaven.
I will never be able to eat a plain oatmeal cookie again.
And when I say never I mean I totally will I am just being overly dramatic.
I adapted the spice cookie recipe from the amazing Deb from smitten kitchen. The maple glaze recipe is my own.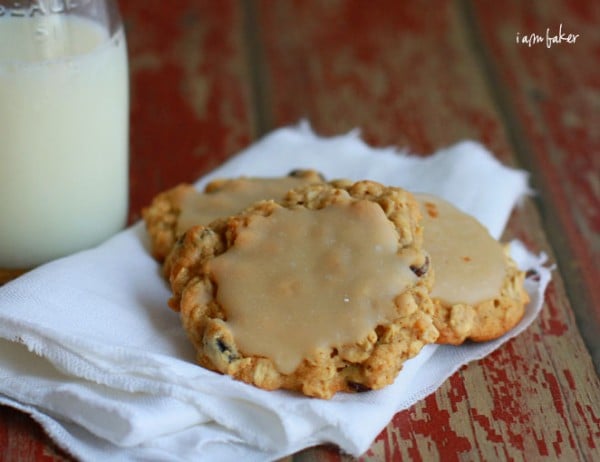 Seriously.  I bet you have everything to make these in your pantry.
If you are opposed to the banana in there, by all means just leave it out.
And although I recommend using PURE (organic even) Maple Syrup, if you don't have any and want to make these, you can substitute the other stuff.
 These cookies are sure to be a family favorite!