Margarita Cupcakes are slightly tangy and a lot sweet and the perfect way to compliment any festive celebrations!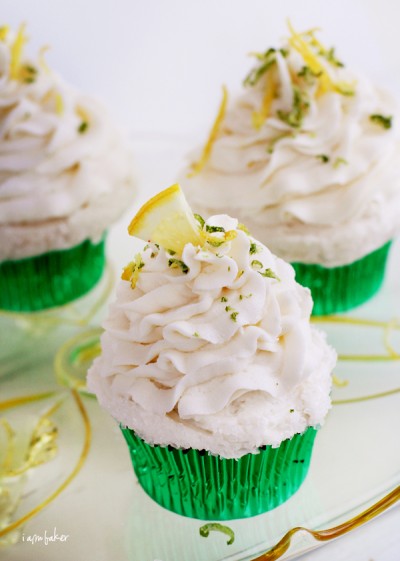 I don't know if you can see it… but I actually rolled the edge of the cupcake is sparkling sugar to mimic salt.  I don't want to name names, but a certain man I live with may or may not have been fooled into thinking it was actual salt.
To make these cupcakes you will need:

MY LATEST VIDEOS
1 box lemon cake
4 eggs
1/2 cup oil
1/2 cup water
1/4 cup tequila
I used the dry ingredients from the box and added these wet ingredients to it.  I did not follow the suggested ingredient list on the box.
I filled the cupcake liners 3/4 way full and baked for about 18 minutes at 350.
Lime Buttercream recipe (below)
sanding sugar
lemon & lime peel for garnish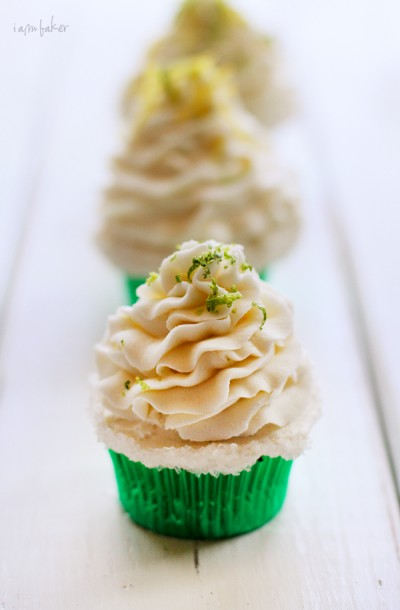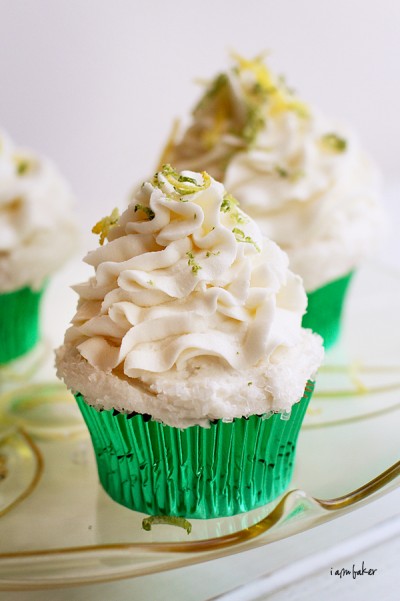 I really enjoyed these Margarita Cupcakes!  They are definitely a little sour and sweet, but is pretty much what a margarita is right?