Marry Me cookies have a long tradition of inspiring proposals. Or so I've been told! 😉 These cookies are a fabulous way to get your loved one's attention, and keep it! Don't miss my 50 Best Cookie Recipes if you want the best!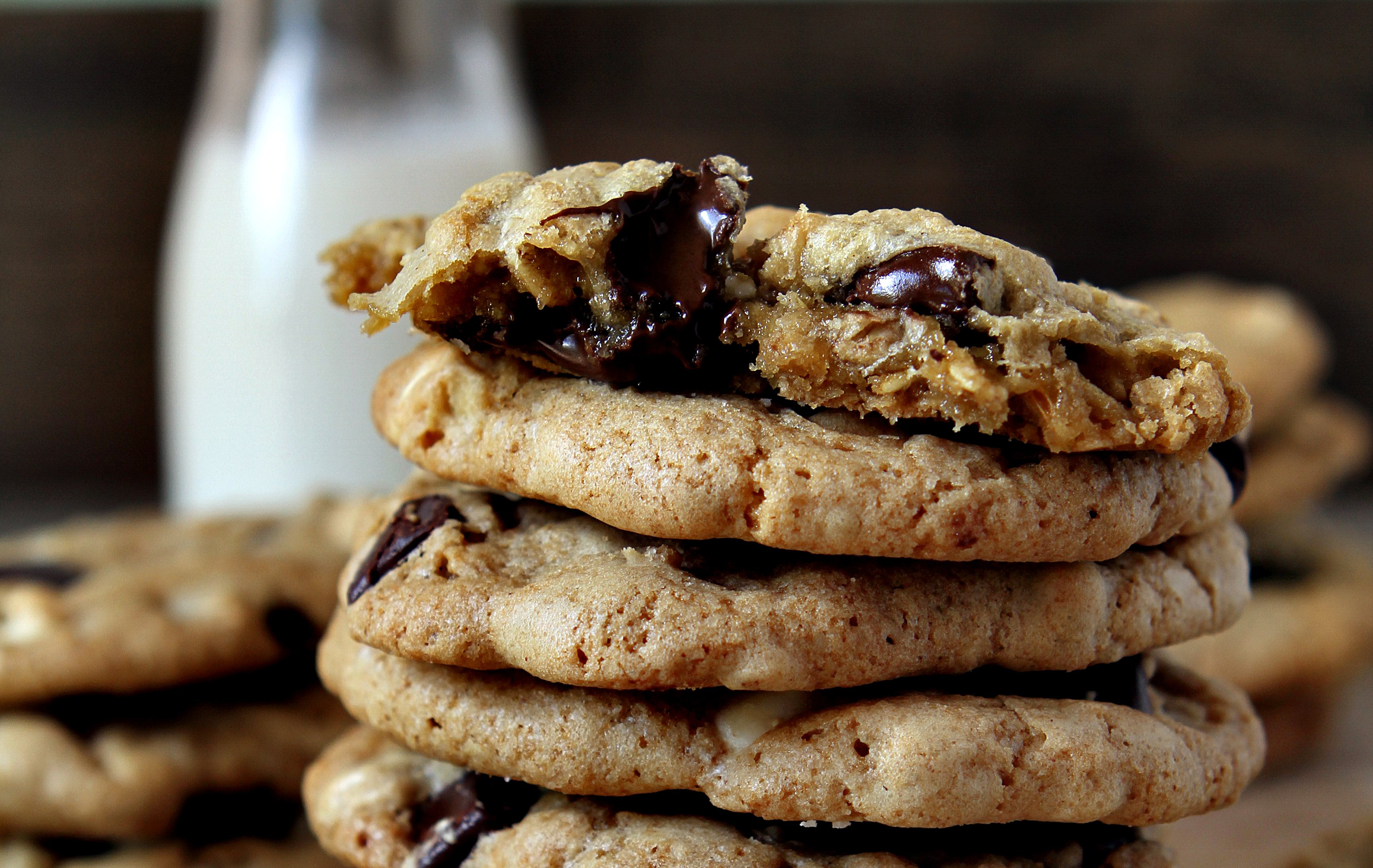 Marry Me Cookies
This recipe includes pretty much every favorite ingredient of mine. Sugar, (obviously) brown sugar, oats, chocolate, white chocolate… I get happy just thinking about it. They are downright delicious!
What makes them amazing is the method. This recipe used only 1 saucepan to prepare!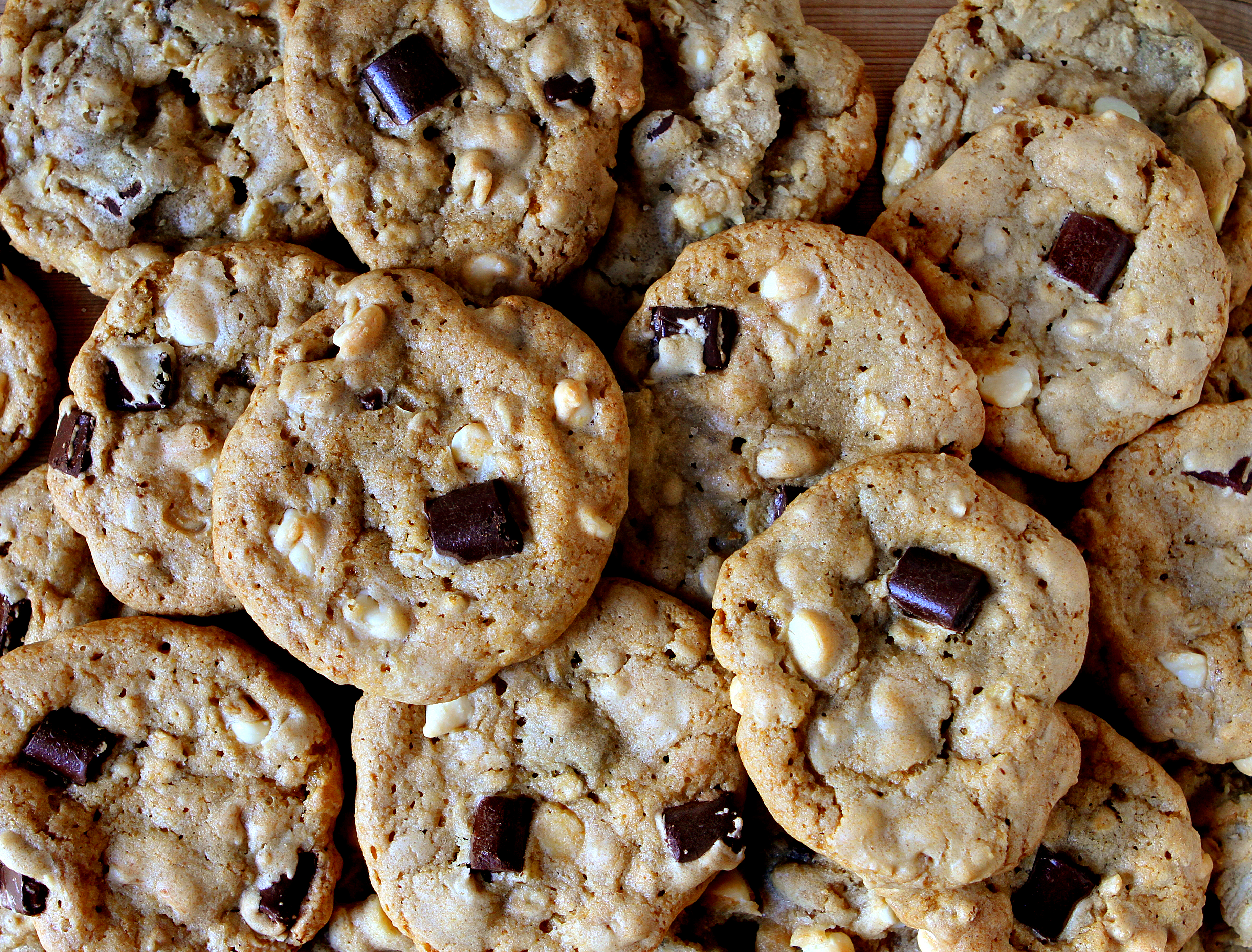 I also opted for a good quality semi-sweet chocolate chunk; it really makes a difference in my opinion as I love the deep rich cocoa flavor among the sweet (oh so sweet) sugary cookie dough. You could even go more pure with your chocolate selection, and find something over 60% cocoa.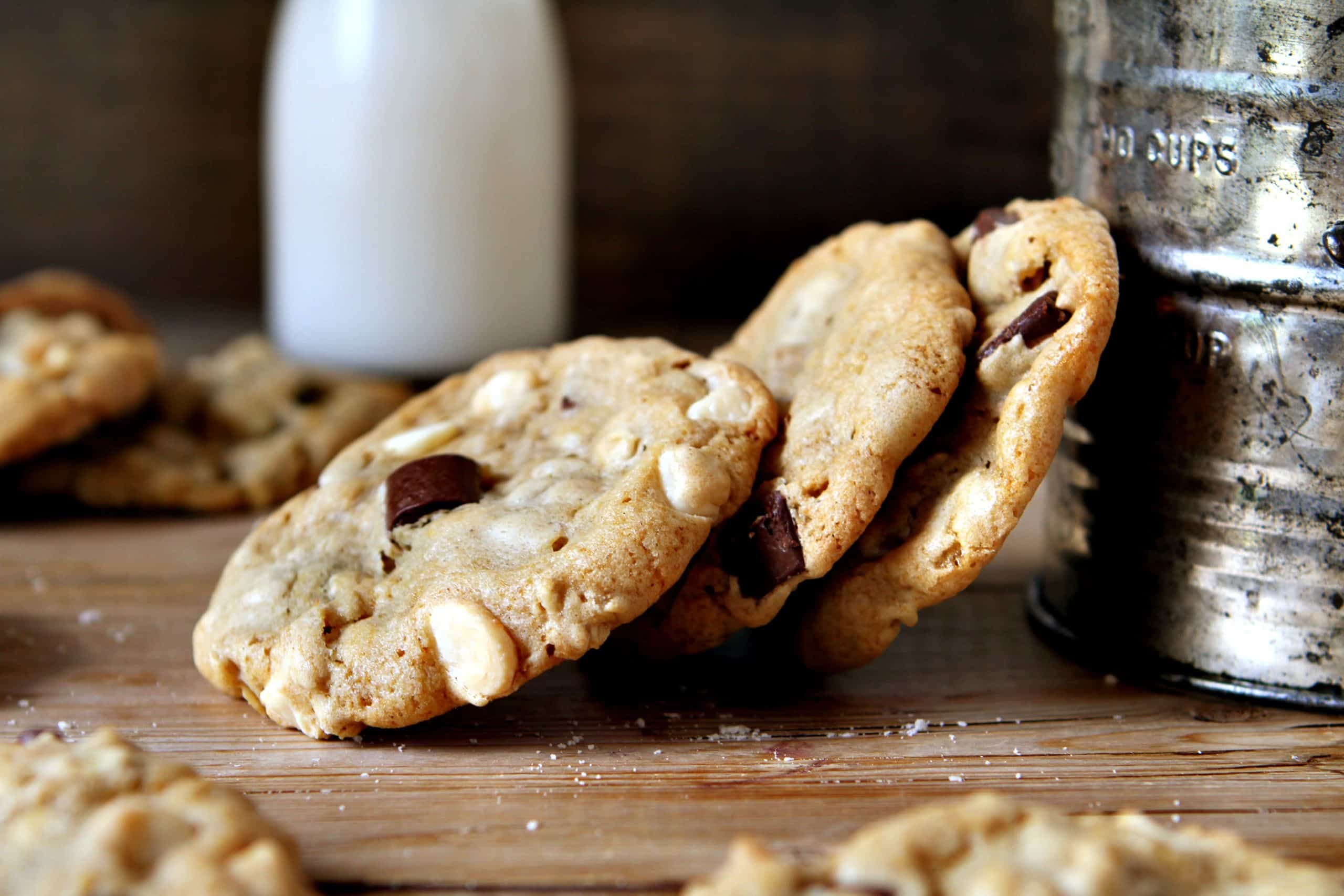 Then there is that white chocolate. I love white chocolate with a passion in my soul, and what it brings to this cookie is nothing short of confection perfection.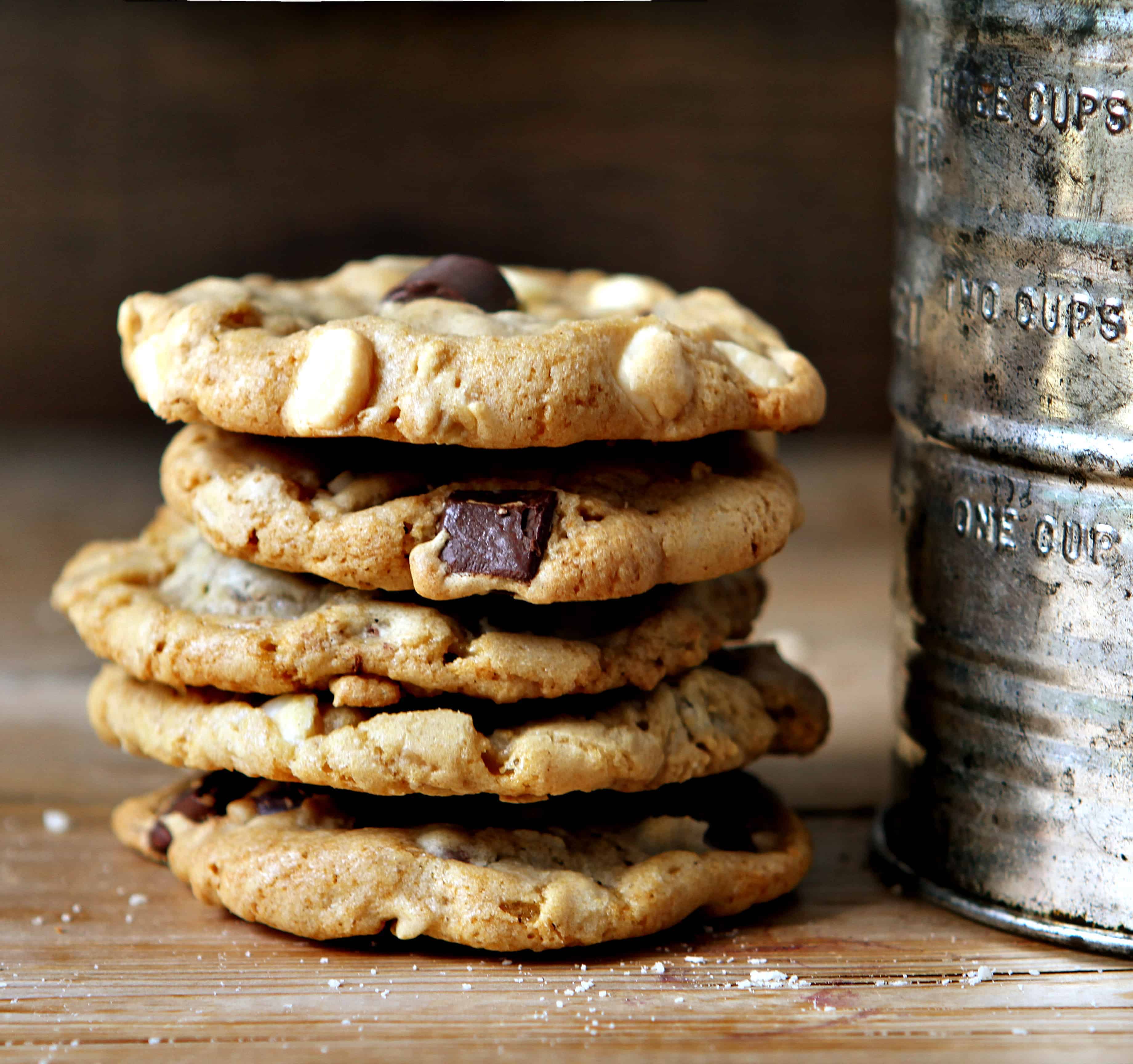 Now, since I am already married, I will need to harness to power of these cookies into other notable pursuits. Maybe convince a husband that my new home office is a little bit higher up on his honey-do list than he previously thought.
Or rewarding some thoughtful and well deserving kids.
Or even just for me, as a treat for making it through another week. 😉
I saw these delightful creations on the Cooking Channel website and knew I had to try them. The official name is, "I Want to Marry You Cookies" and they are from the genius mind of Melissa Stadler. This is my version which I am calling "marry me" cookies!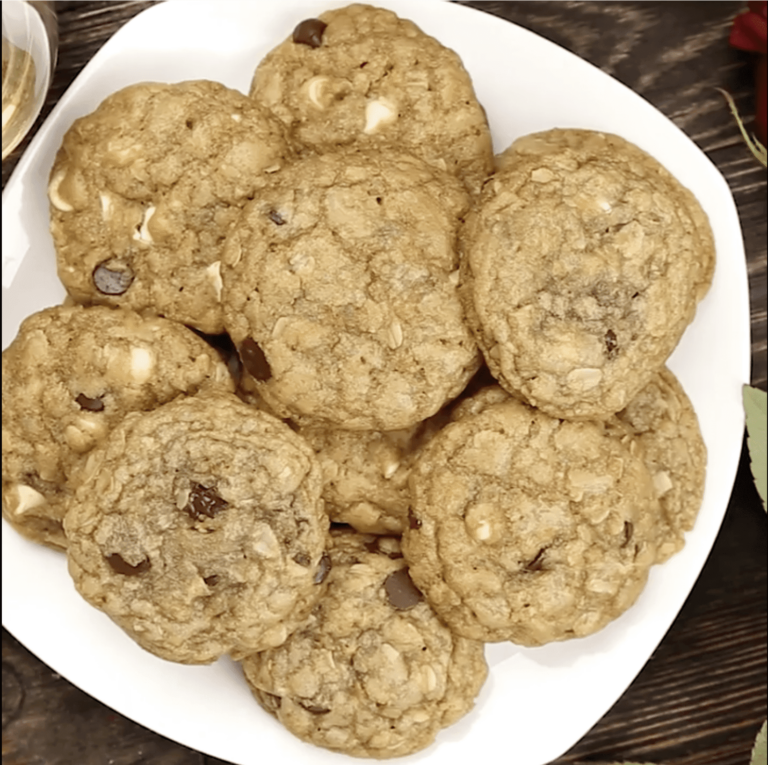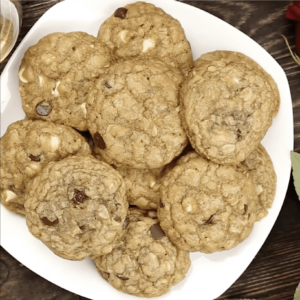 MARRY ME Cookies
This recipe includes pretty much every favorite ingredient of mine.  Sugar, (obviously) brown sugar, oats, chocolate, white chocolate... I get happy just thinking about it.

Keyword:
chocolate chip cookies, cookies
Ingredients
1

cup

(226g) butter

1 1/4

cup

(250g) dark brown sugar

1/2

cup

(100g) granulated sugar

2

large eggs

room temperature

1

tsp.

pure vanilla extract

2

cups

(256g) all-purpose flour

1

cup

(90g) old-fashioned oats

1/2

tsp.

baking soda

1/2

tsp.

salt

1/4

tsp.

ground cinnamon

1

cup

white chocolate chips

1

cup

milk chocolate chips
Instructions
In a medium saucepan, melt the butter until melted, over medium-low heat. Remove from the heat.

Add the dark brown sugar and granulated sugar and stir until sugars are incorporated and smooth. Chill the mixture for 10 minutes. (Do not skip this step. You can also transfer the mixture to a different bowl so that it is no longer being heated from the pan.)

Remove the mixture from the refrigerator and stir in the eggs and vanilla.

Add the flour, oats, baking soda, 1/2 teaspoon salt, and cinnamon and mix together with a spoon.

Gently fold in the white chocolate chips and chocolate chips.

Chill dough until it is firm enough to be hand rolled, about 30 minutes in the fridge.

Roll by hand into 24 medium-size balls or use a scoop, and place on a parchment lined cookie sheet.

Refrigerate for 30 minutes or freeze for 10 minutes.

While the dough is chilling, heat the oven to 325 degrees F.

Bake for 12 to 14 minutes, or until the edges just start to turn golden. (Do not overbake)
Recipe Video
*****
Want to make these into the most Amazing Chocolate Chip Cookie sandwich? Try my famous Vanilla Buttercream Recipe. Want something even more outrageous? How about COOKIE DOUGH frosting?