I saw these delightful creations on the Cooking Channel website and knew I had to try them.  The official name is, "I Want to Marry You Cookies" and they are from the genius mind of Melissa Stadler. This is my version which I am calling "marry me" cookies! (trust me, he WILL propose!)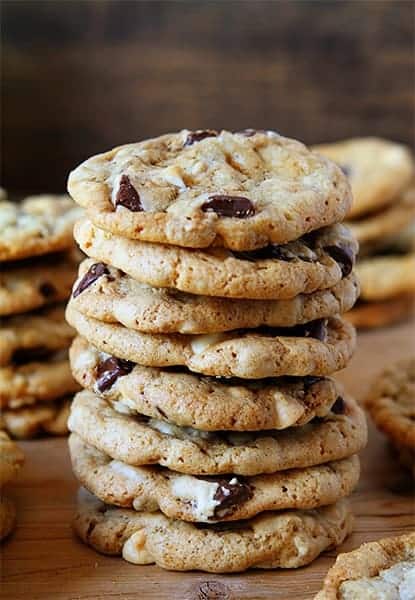 Her recipe includes pretty much every favorite ingredient of mine.  Sugar, (obviously) brown sugar, oats, chocolate, white chocolate… I get happy just thinking about it.
And she is right, they are downright delicious!
What makes them amazing is her method; she uses one saucepan!  It's quite inventive.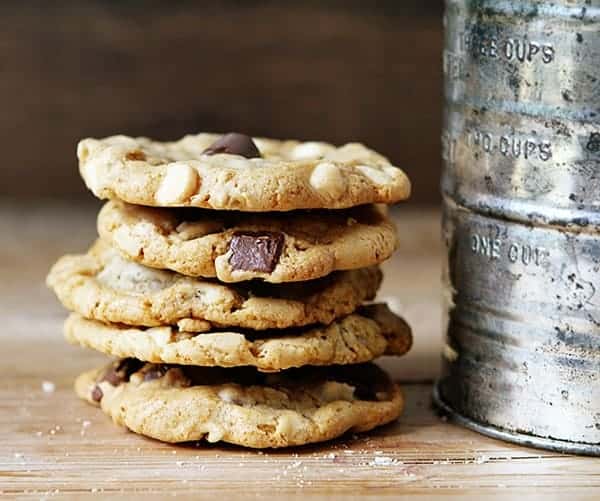 I think I was impatient and didn't wait long enough during cooling times, so my cookies are a bit flatter than hers.  In all the pictures I have seen these cookies are puffed up and thick, so I will stress that you should follow the directions better than I did!
I also opted for a good quality semi-sweet chocolate chunk;  it really makes a difference in my opinion as I love the deep rich cocoa flavor among the sweet (oh so sweet) sugary cookie dough.  You could even go more pure with your chocolate selection, and find something over 60% cocoa.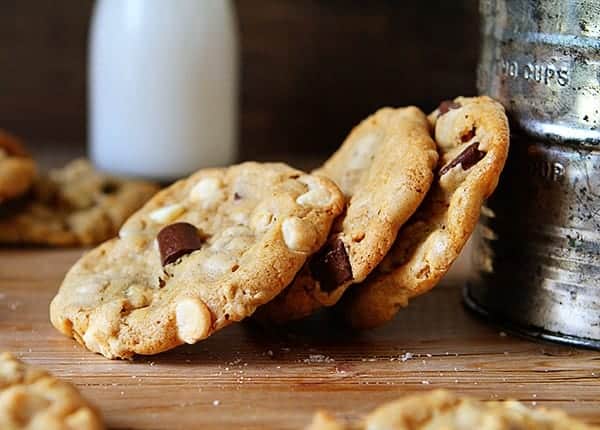 Then there is that white chocolate.  I love white chocolate with a passion in my soul, and what it brings to this cookie is nothing short of confection perfection.
Recipe is just barely adapted from Cooking Channel.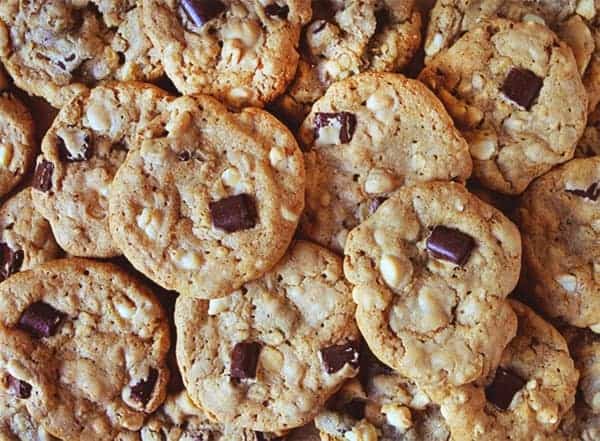 Now, since I am already married, I will need to harness to power of these cooking into other notable pursuits.  Maybe convince a husband that my new home office is a little bit higher up on his honey-do list than he previously thought.
Or rewarding some thoughtful and well deserving kids.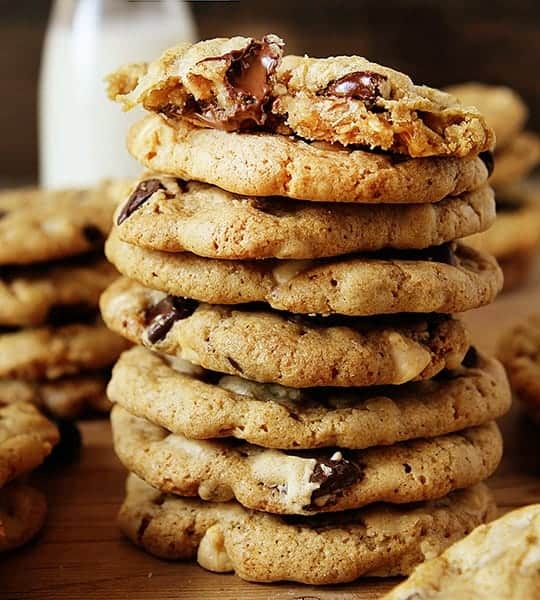 Or even just for me, as a treat for making it through another week. 😉
*****
Want to make these into the most Amazing Chocolate Chip Cookie sandwich? Try my famous Vanilla Buttercream Recipe. Want something even more outrageous? How about COOKIE DOUGH frosting?