I couldnt possible share the business side of things without some delicious cupcakes.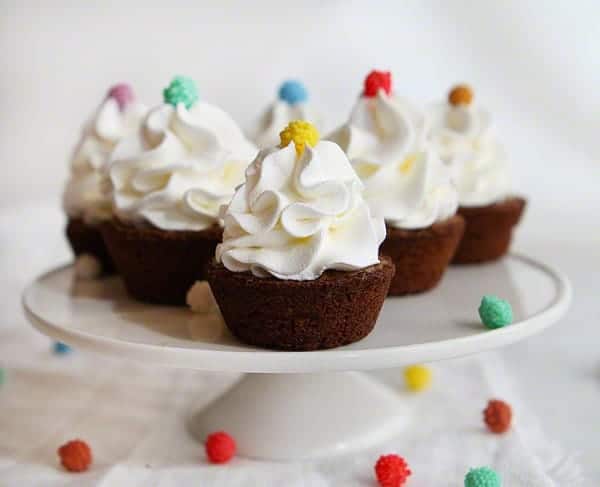 Its like Julia Childs says, "A party without cake is just a meeting."
Email Notification:
If you subscribed to my blog through feedburner then you may have noticed you are no longer receiving their emails.  I switched over to Mad Mini.  I love the new layout and it seems that those of you receiving them do as well! (based on feedback)
If you would like email notification of when my blog updates there is a handy dandy little sign up box to your right.  Its blue and says, "Subscribe below to receive news and updates from i am baker".

And now for an exciting announcement!
On April 11th there is going to be a VERY special guest in the iambaker community.

Brenda from Sugar High Inc. will be doing a LIVE Q&A for you!  I dont know if you have seen Brenda's work but she is absolutely one of the most talented cake makers around.
From 7:00pm to 8:00pm CST on April 11th she will be answering questions live… sharing some of her techniques… showing us some of her beautiful creations.  Since fondant is not something you will typically see on my site, I am just thrilled that there is an opportunity to learn more about this fantastic art-form.  And who better to learn from?
The best part?  This is all available to you for FREE!  You get access to one of the most creative and brilliant artistic minds in cake baking simply because you are a member of the iambaker community.  Seriously, people pay big bucks for access to this type of information.  Big, big, big bucks.  But for you?  Free.
I will even be having a super special prize for some participants in the discussion!  Let me know if you think you can make it… I want to make sure I have enough prizes!
You will not want to miss this amazing event!!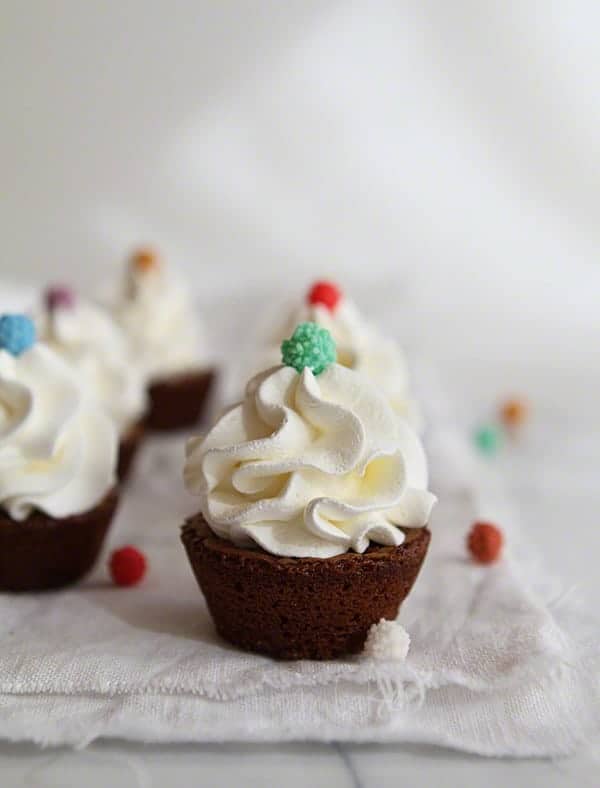 Oh, and did you want to make these little beauties?  Well, I slaved away for hours putting them together.  It was really quite complicated and intricate should only be attempted if you are a highly skilled baker.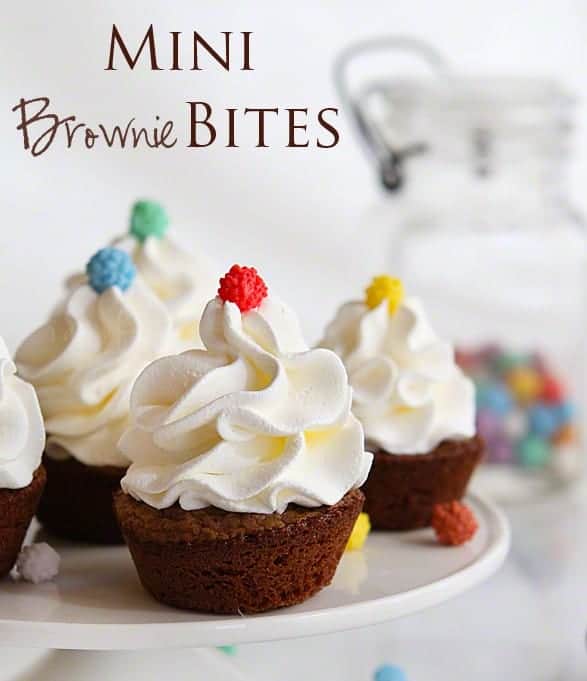 Kidding.  I bought a box of brownie mix and opened a container of Cool Whip.  Feel free to judge me… they were delicious. 😉