This is quite possibly the quickest and easiest tutorial ever.
Would you like to make some of these??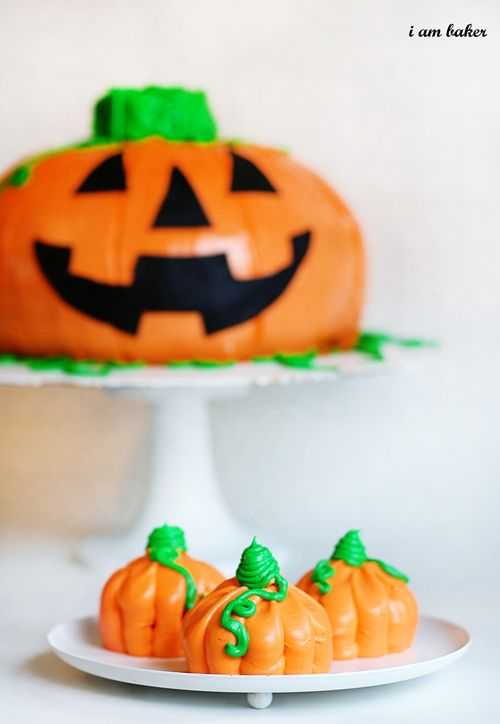 For a tutorial for the big cake behind the cupcakes go to Pumpkin Surprise-Inside Cake!
Its easy.
Peasy.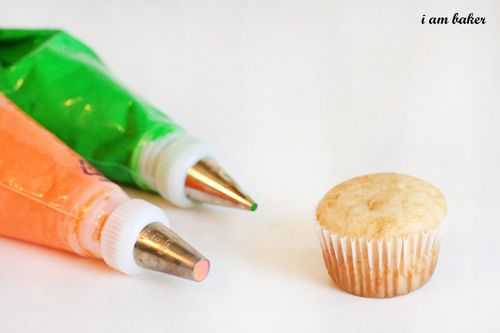 I used vanilla cuppies (miniaturecupcakes) with orange and green vanilla frosting.
The tips are a #12 Wilton tip on the orange bag and a #5 Wilton on the green bag.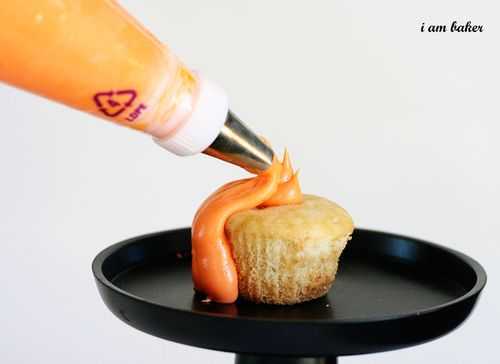 Remove the wrapper to your cupcake. (This is important!)
Take your orange frosting and place your tip at the base of the cupcake. Apply gentle pressure and then direct your piping tip to the top of the cupcake.
Do this around the entire perimeter of the cupcake.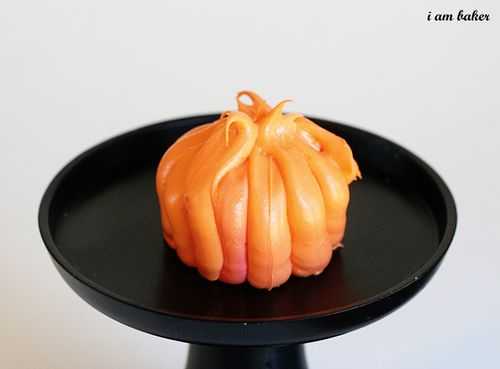 You should get a cuppie that looks like this.
You can either leave the plethora oforangefrosting and build your stem around it, or just take the tip of a knife and remove some of the excess.
Now its time to add the green stem.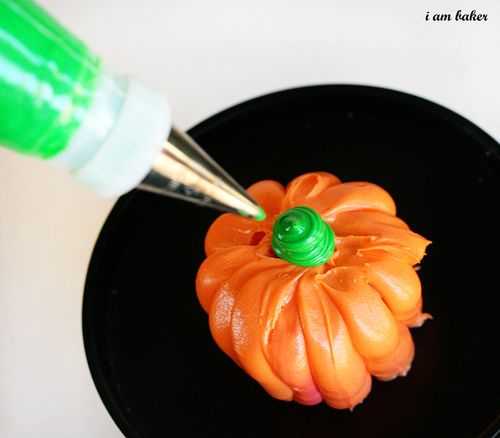 Viola!
Feel free to add any green vinesif you like.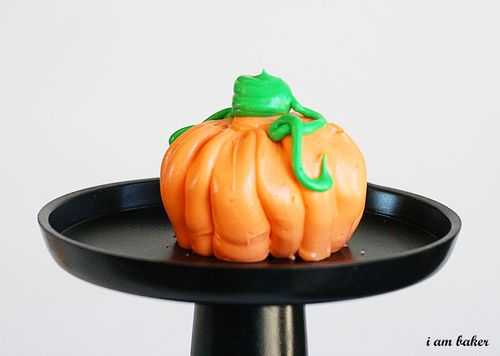 And that is all it takes to make a cute little pumpkin cuppie!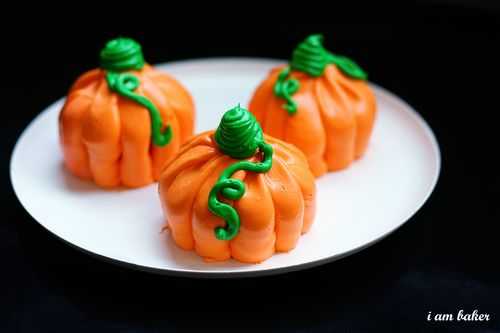 Now please, whatever you do, do not spend one second of time contemplating the frosting to cupcake ratio.
Just eat one.
Then run 27 miles.