Piled high frosting in vanilla, strawberry, and chocolate is a wonderful way to bring some Neapolitan into your life!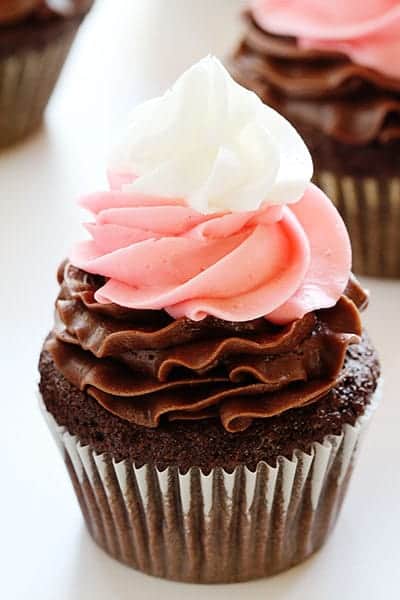 As you can imagine, this cupcake is all about the frosting. If for any reason you are opposed to such ridiculous amounts of frosting piled high onto a delicious cupcake then:
1. You are in the wrong place. I have a healthy disrespect for "rules" in terms of proper amounts of frosting.
2. See #1.
This cupcake could NOT be easier! Here is a little video:

And here are the recipes: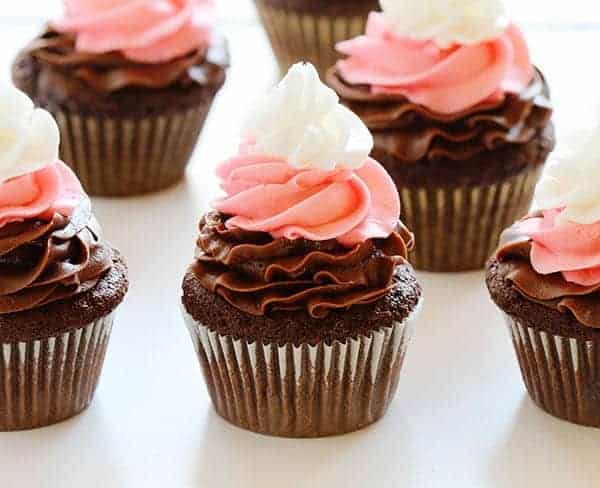 I used a 1M tip but you can use any open or closed star tip depending on how frilly you want the ruffles of your design.
I switched up the design and color order often. This helps to make sure you are using all of your buttercream and not just using all the chocolate then having a ton of vanilla left over. It's also pretty no matter what order you choose!
I used this Chocolate recipe for the cupcakes. Just pay attention to your baking times!
Have fun!
*I added McCormick to my ingredient list because that is what brand I use and adore. I have a lot of fun using their food color and extracts and love to share my creations with you!