No Bake Cheesecake is a silky smooth dessert made with a cheesecake filling over a buttery graham cracker crust with no need to turn on your oven! It can be flavored in a variety of ways, including with fruit, chocolate, or caramel, and can be topped with whipped cream or fresh fruit for a delicious and elegant dessert. If you prefer a baked version, check out my Perfect Cheesecake Recipe!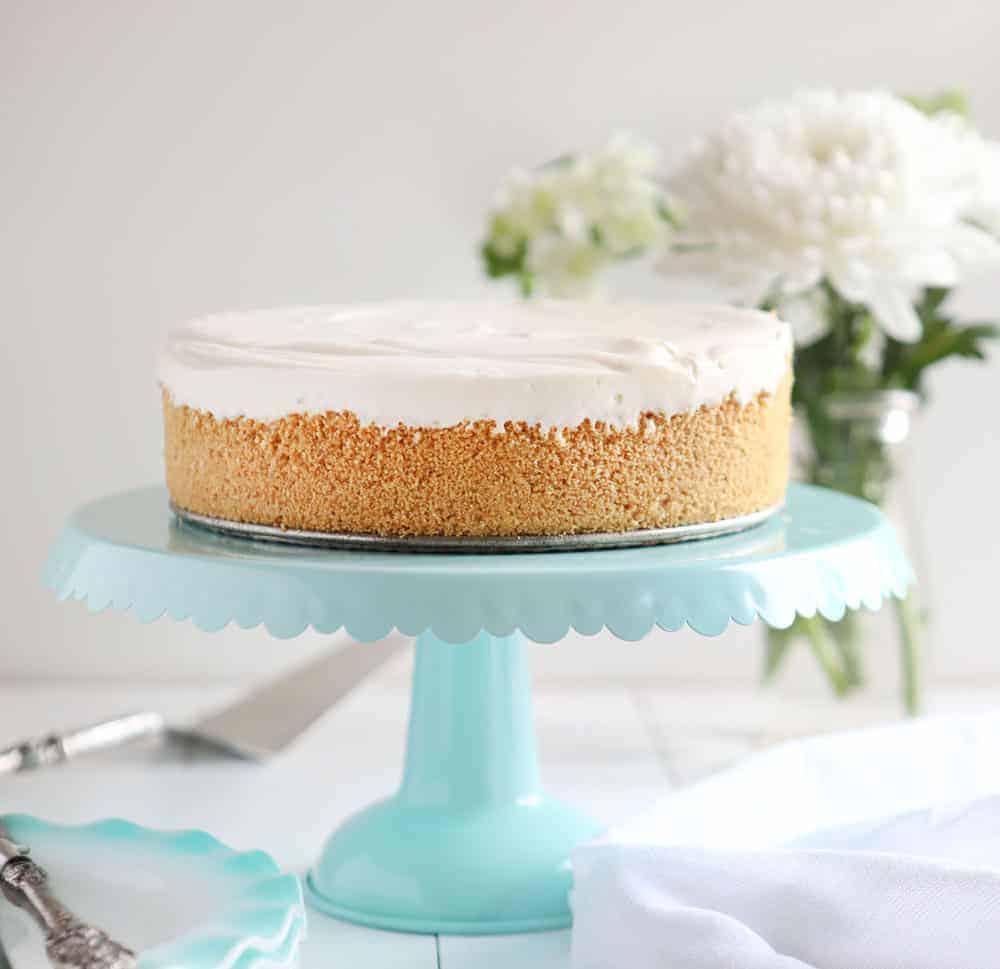 Ingredients & Substitutions
Crust: When making the graham cracker crust, be sure all of the crumbs are coated with butter. This is the 'glue' that keeps the crust together. You could also use a store-bought crust if that is what you have on hand.
Lemon Juice: For best results, use freshly squeezed lemon juice. I don't recommend using store-bought lemon juice as it doesn't work as well and you can almost taste the difference.
Filling: The filling for this no-bake cheesecake recipe is made with a special ingredient, heavy whipping cream. I have made several no-bake cheesecakes with the traditional sweetened condensed milk and always find that it tastes a bit different, or noticeable. Using heavy cream makes this no-bake cheesecake stand up to classic baked cheesecake.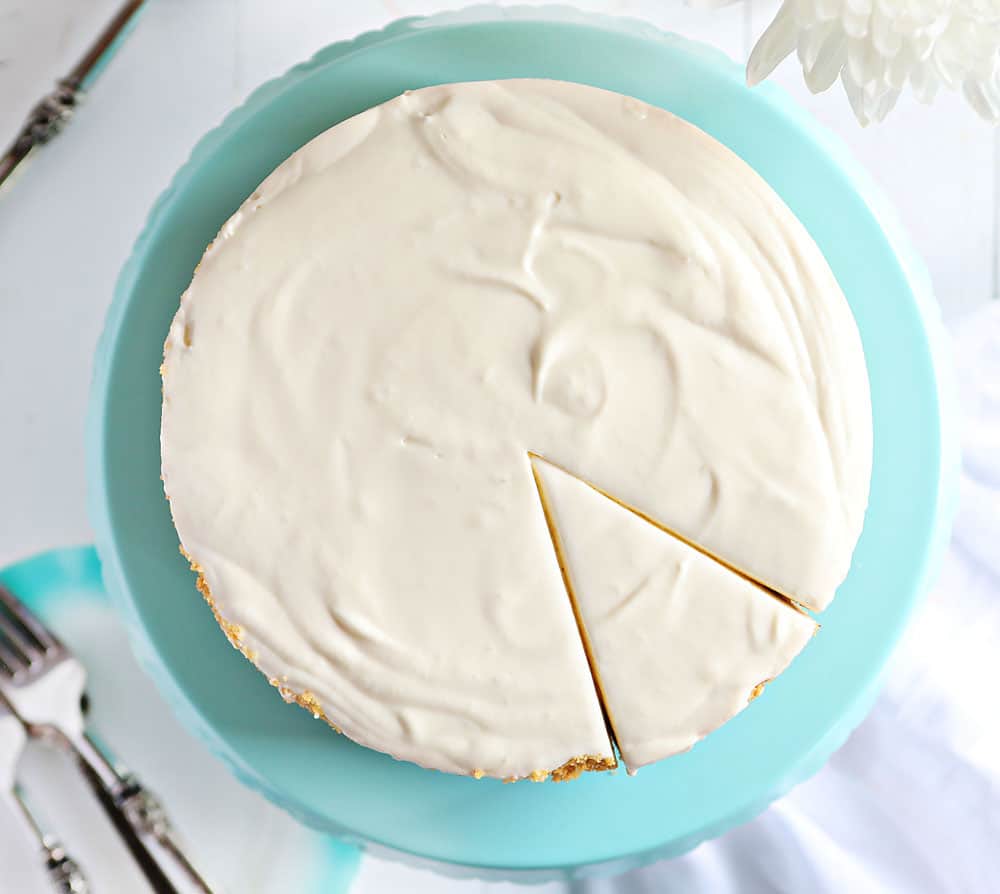 How to Serve No-Bake Cheesecake
When it comes to how you serve this cheesecake, the sky is the limit! You can add pie fillings like strawberry, blueberry (from my blueberry pie bombs), cherry, lemon, and raspberry. You could also drizzle chocolate syrup on top and a healthy dollop of whipped cream for some extra richness. My favorite way to eat this no-bake cheesecake is with fresh fruit. I love it with blueberries and kiwi and my kids grab fresh strawberries.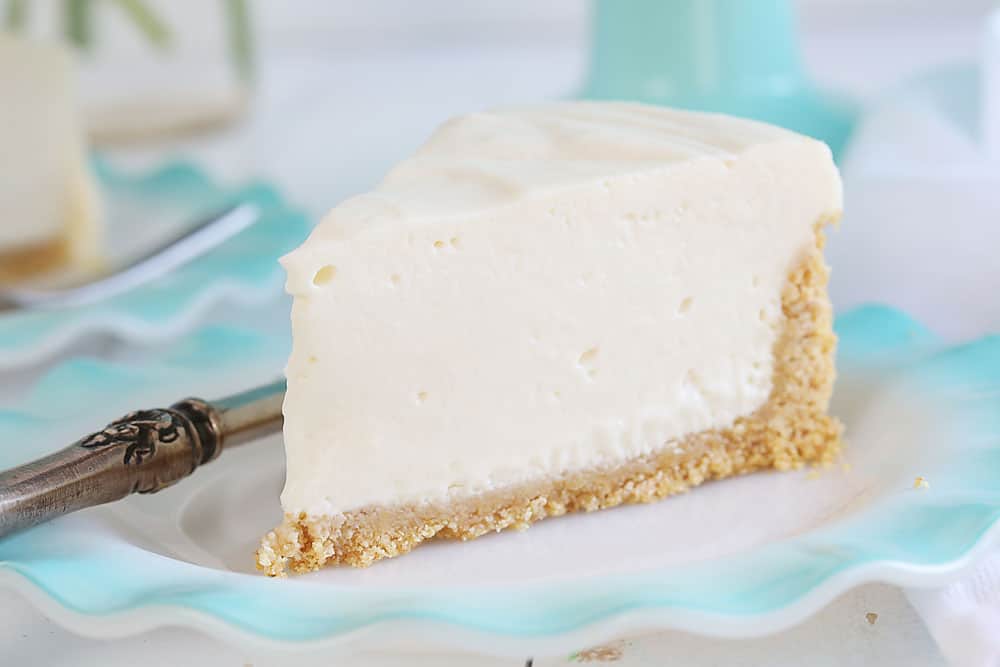 Chocolate No-Bake Cheesecake
To make this a chocolate no-bake cheesecake, simply add 8 ounces of your favorite chocolate. Start by melting the chocolate in a microwave-safe bowl. Then, set it aside to cool a bit. Add the cooled melted chocolate to the cream cheese mixture and continue making the cheesecake as directed below. Make it with an Oreo cookie crust for even more chocolate in every bite!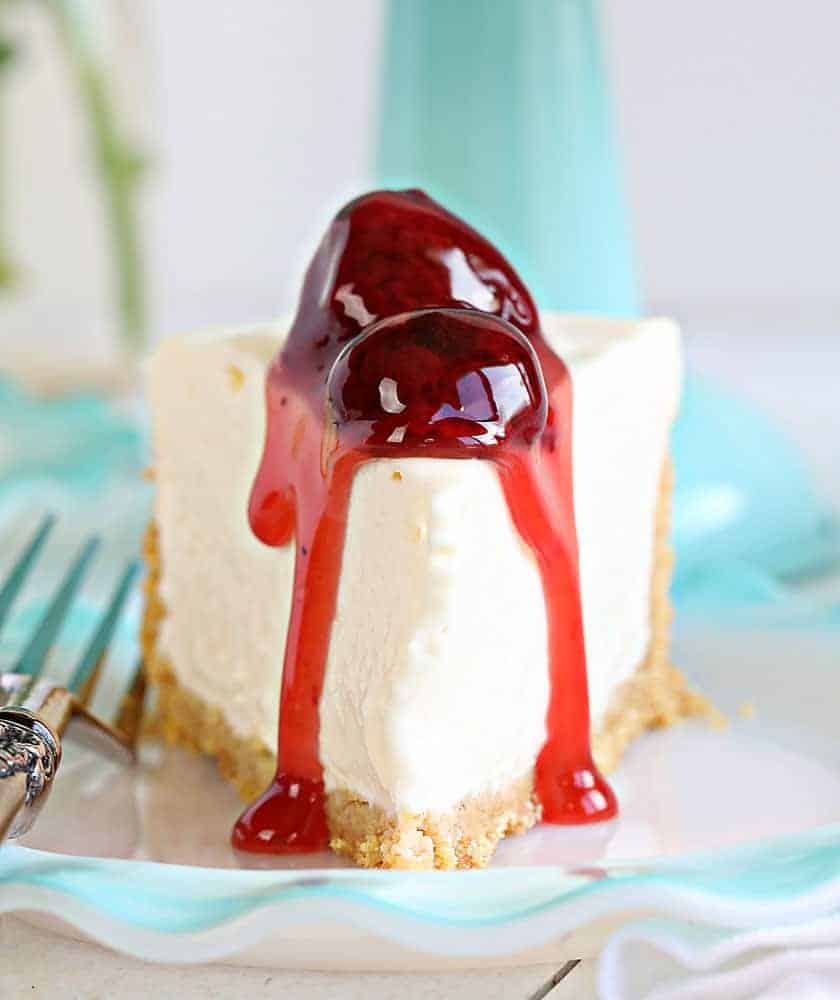 Why Didn't My Cheesecake Set Up Properly?
There are a few reasons the cheesecake may not have stood up properly. Here are some troubleshooting tips:
Make sure to whip your heavy cream well, for at least 3 minutes. You want the consistency to be fairly firm.
If you have chilled it for 6 hours in the refrigerator and it's still not fully set, pop it in the freezer for about 30 minutes. The cheesecake should not freeze but will be firm.
It's important to use the correct pan size as specified in the recipe. If the cheesecake is baked in a pan that is too large or too small, it may not set up properly.
Stick as closely as possible to the recipe to ensure the best results. Making substitutions for ingredients in a recipe can sometimes cause problems with the cheesecake setting up properly.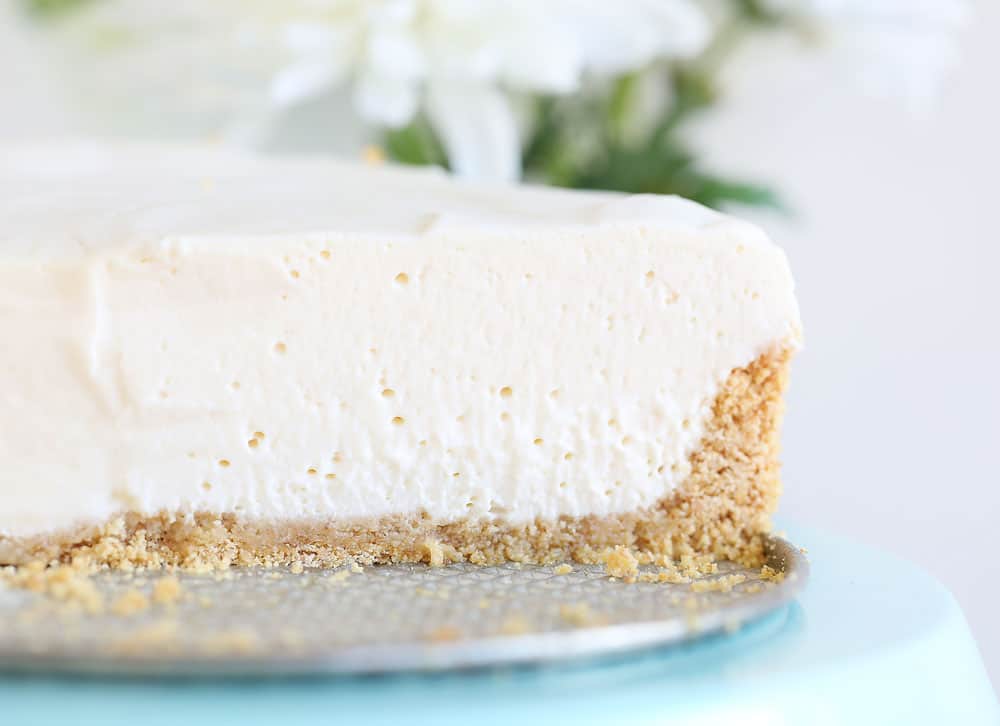 How to Store Cheesecake
To store the cheesecake, cover it and store it in the refrigerator for a day or two. If you tightly wrap the cheesecake in plastic wrap or store it in an airtight container, it will last up to 3 days in the fridge.
Freezing Cheesecake
To freeze a cheesecake:
Let the cheesecake cool completely.
Place the cheesecake (uncovered) in the freezer for about an hour. I suggest that if you are keeping the cheesecake pie in the springform pan, remove the sides of the pan.
After the hour in the freezer, take the cheesecake off the pan (you may have to pry it off with a knife), and wrap it tightly in plastic wrap.
Place the wrapped cheesecake into a zipped freezer bag or wrap it in aluminum foil. Be sure to label and date the cheesecake.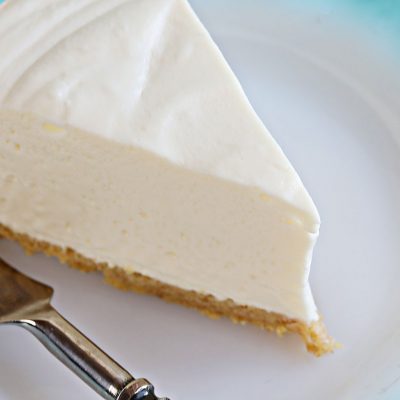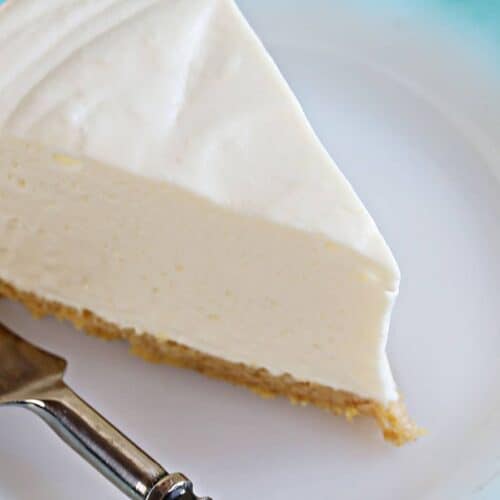 No Bake Cheesecake
No Bake Cheesecake is a silky smooth dessert made with a cheesecake filling over a buttery graham cracker crust with no need to turn on your oven!
Ingredients
Crust
1 ¼

cups

(105 g) graham cracker crumbs,

about 8 sheets of graham crackers, crushed

¼

cup

superfine sugar,

or granulated

6

tablespoons

unsalted butter,

melted
Filling
2

blocks

(8 ounces each) cream cheese,

room temperature

¾

cup

(150 g) granulated sugar

1

tablespoon

(20 g) freshly squeezed lemon juice

1

teaspoon

vanilla extract

⅛

teaspoon

kosher salt

1 ½

cups

(357 g) heavy whipping cream
Instructions
Crust
Spray a 7-inch springform pan with nonstick cooking spray.

In a small bowl, combine graham cracker crumbs, sugar, and melted butter. Make sure to get every crumb coated with butter. 

Pour the crust into the prepared pan, pressing it into the bottom and up the sides. Set aside.
Filling
In the bowl of a stand mixer with the paddle attachment, add the cream cheese, sugar, lemon juice, vanilla, and salt. Mix at medium speed until soft and smooth, stopping to scrape the sides of the bowl as needed.

Switch to the whisk attachment and pour in the heavy cream. Mix at low speed to combine. Then, increase to high and whip until the mixture can hold stiff peaks (3 to 5 minutes).

Pour the filling into the prepared crust.

Refrigerate until the filling is firm and cold, about 6 hours or overnight.
Did you make this recipe?
Thank you for making my recipe! You took pictures, right? Well go ahead and post them on Instagram! Be sure to mention me @iambaker and use the hashtag #YouAreBaker.