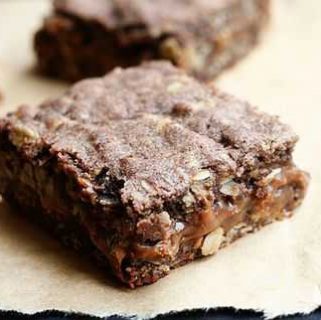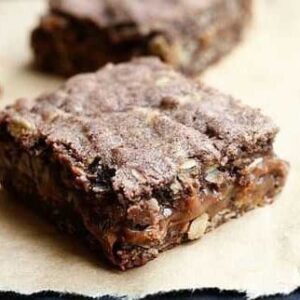 Oatmeal Brownie Milky Way Bars
These bars are a perfect union. They bring together two important women in my life.
Keyword:
Oatmeal Brownie Milky Way Bars
Ingredients
2

c

Old Fashioned Oats

1/2

c

Heavy Cream

1

bag

11 oz. Kraft Caramel Bits

1

egg

1/3

c

Canola Oil

2

c

boxed Brownie Mix

1

tsp.

Salt

I used Kosher

3/4

tsp.

Baking Soda

2 1/2

sticks room temp. Butter

1

c

packed Light Brown Sugar

2

c

Flour

2

Milky Way Bars
Instructions
Preheat oven to 350 degrees.

In a medium sauce pan, place two Milky Way bars, entire bag of caramels, and half cup of heavy cream.

Let simmer over medium to medium low heat until fully melted. Remove from heat and let cool approximately ten minutes.

In a large bowl combine oats, flour, baking soda, salt, brown sugar, and butter. Either use a fork to incorporate or just use hands to combine. Its ok if there are some chunks of butter, you are looking for no chunk bigger then a pea though.

Add in two cups of brownie mix, egg, and oil. Stir until just combined.

Using a prepared 9x13 baking dish, spread half of the oat mixture into dish and press firmly to flatten.

Pour the melted Milky Way over the oat mixture. Make sure to get all the way to the corners.

Top with remaining oat mixture.

Bake at 350 for 25-30 minutes.
Milky Way Brownies are my everything.  Really.
These bars are a perfect union. They bring together two important women in my life.
In all our lives really.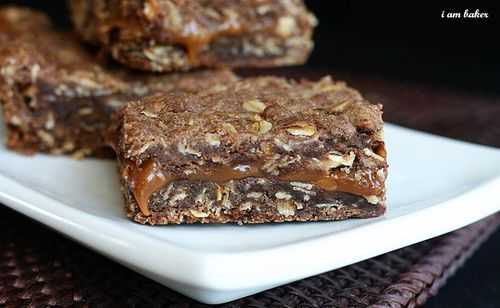 Martha Stewart and the Pioneer Woman.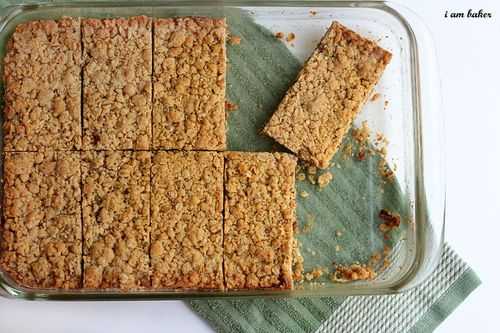 Martha brings her classic Oatmeal Bar recipe in all its splendor to our little party.
I tweaked her recipe by adding six Milky Way bars to the center instead of the straight caramel in her recipe.  If you would like to do this as well (and I recommend that you do) just melt six Milky Way bars over medium – medium low heat and add 1/2 cup of heavy cream.  Let cool for 5-10 minutes then incorporate into the recipe at the same time Martha recommends adding the caramel.
*I also cooked it in all one batch.  As in, pressed the oatmeal mixture into bottom of pan, added Milky Way caramel, pressed oatmeal mixture over top, then baked.  Saved me about 25 minutes of baking time and still tasted super delicious.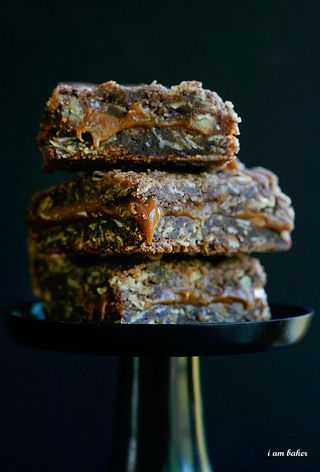 Miss Ree brings chocolate.  Lots and lots of Milky Way gooey chocolate.
Did you happen to see the Milky Way Cake she posted recently?  I think my eyes popped out of my head.  The concept of melting down the world greatest candy bars and simply adding them to baking recipes is nothing short of brilliant.
Anywho… it certainly got the old thinker workin.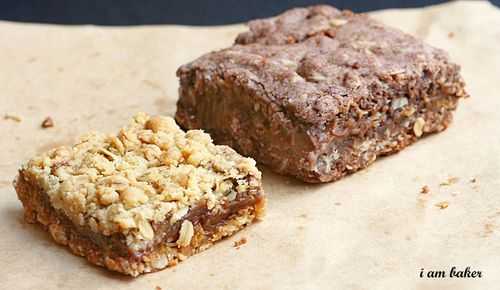 The first bar is Martha's. The second is a Oatmeal Milky Way Brownie Bar.
Oh yeah.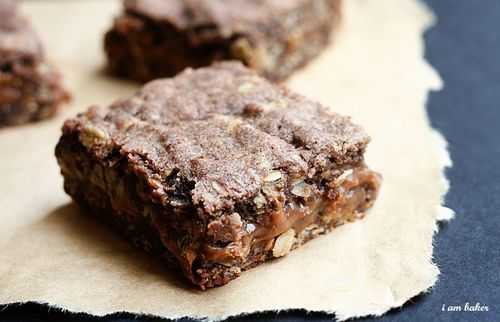 You can eat these a couple of ways.
Cut into big huge bars and pretend its not 37,978 calories per serving.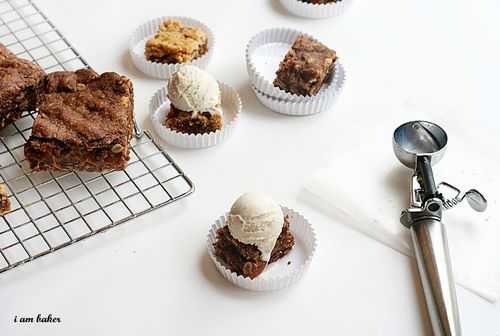 Or (if you are feeling particularly dainty) cut into one inch squares and top with a dollop of natural vanilla ice cream.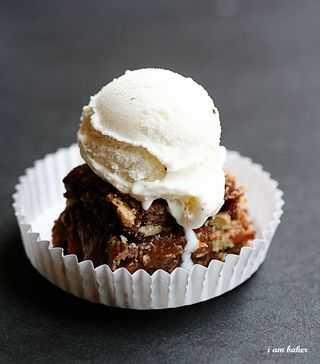 Take a sweet moment in time to indulge your senses and your taste buds.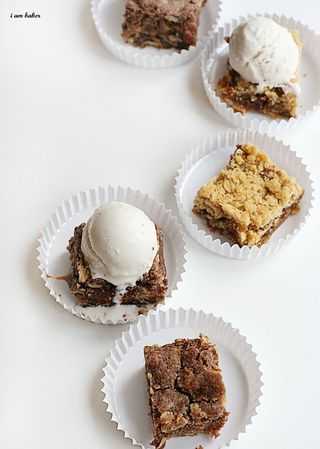 Then eat twenty seven.
Just sayin.