My little baby turned 2 a couple weeks ago.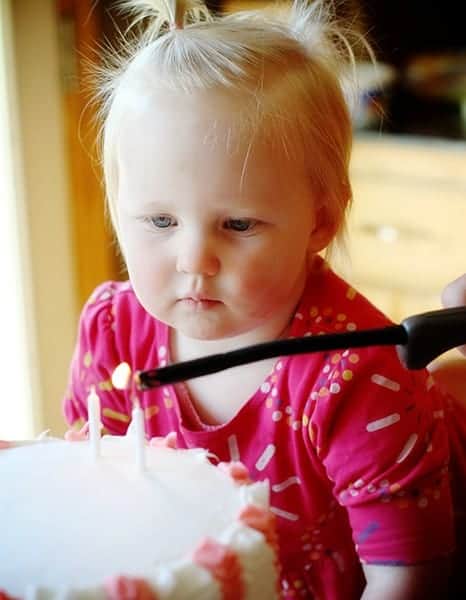 It was a last minute celebration. I think I was in denial that my baby was turning 2 and didn't really want to call attention to the event, so nothing ever got planned.
But that was selfish and common sense prevailed. She deserved a party. So at the very last minute… I scrambled to throw something together. The hope was that there would at least be immediate family and cake.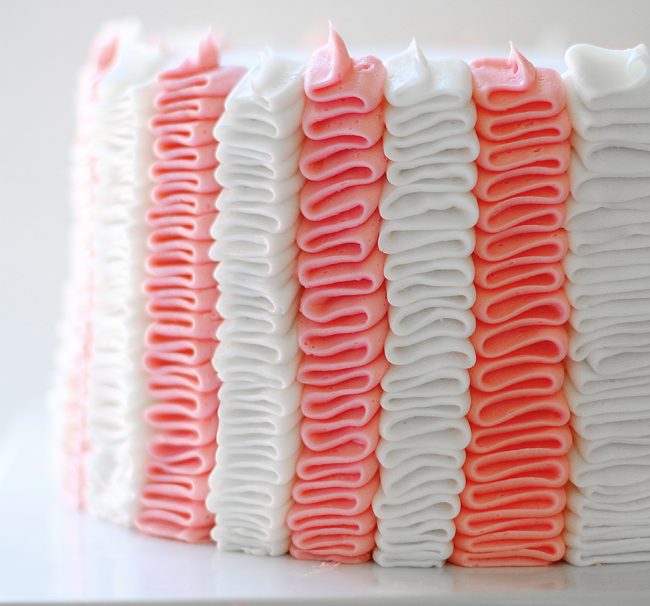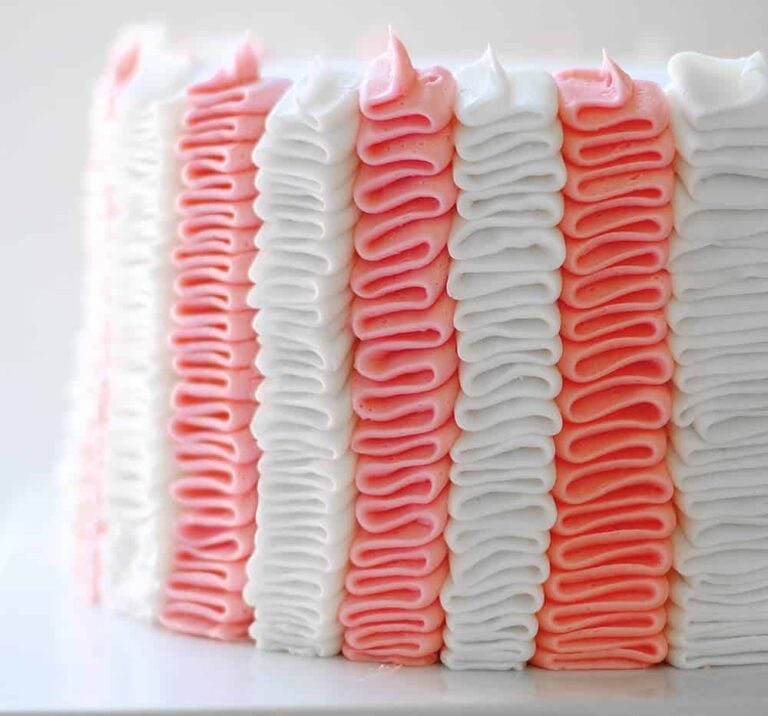 Not any cake though… a cake that was most definitely all her own.
So Friday afternoon I started texting everyone and asking if they could come. Relatives from hours and hours away, most would have at least an hour drive. Plus I was asking on a Friday afternoon. People were busy… weekends are always busy in the summer.
But one by one people replied… "Yes, we'll be there!"
And wouldn't you know it… every single person we invited made it.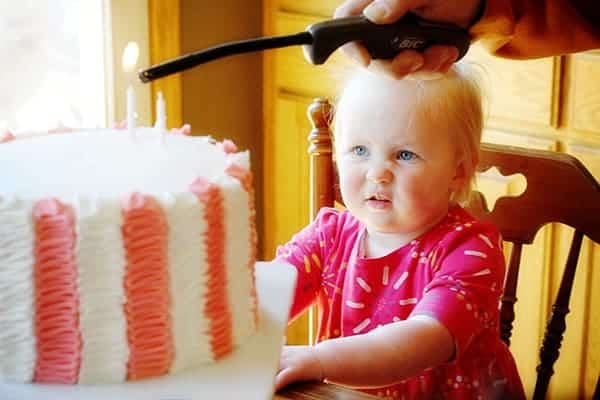 And this sweet little girl (who gets that expression from me!) was thrilled. (She didn't like waiting for the candles to be lit and so badly wanted to touch that flame!)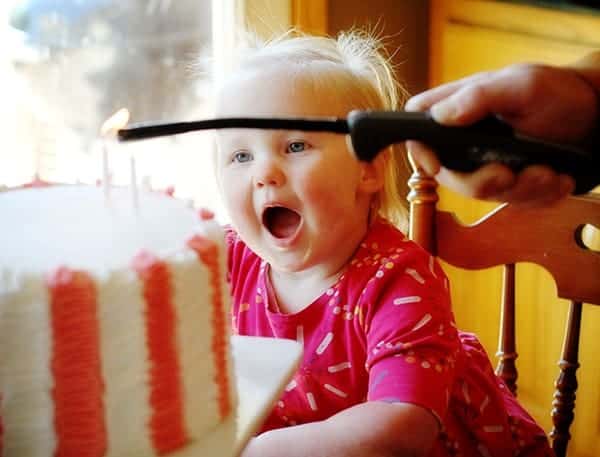 She laughed and clapped and looked at all the smiling faces around her… cousins and aunts and uncles and grandma's and grandpa.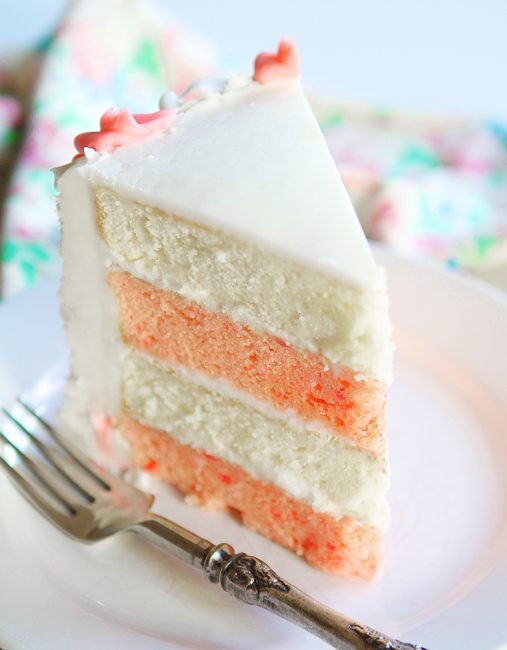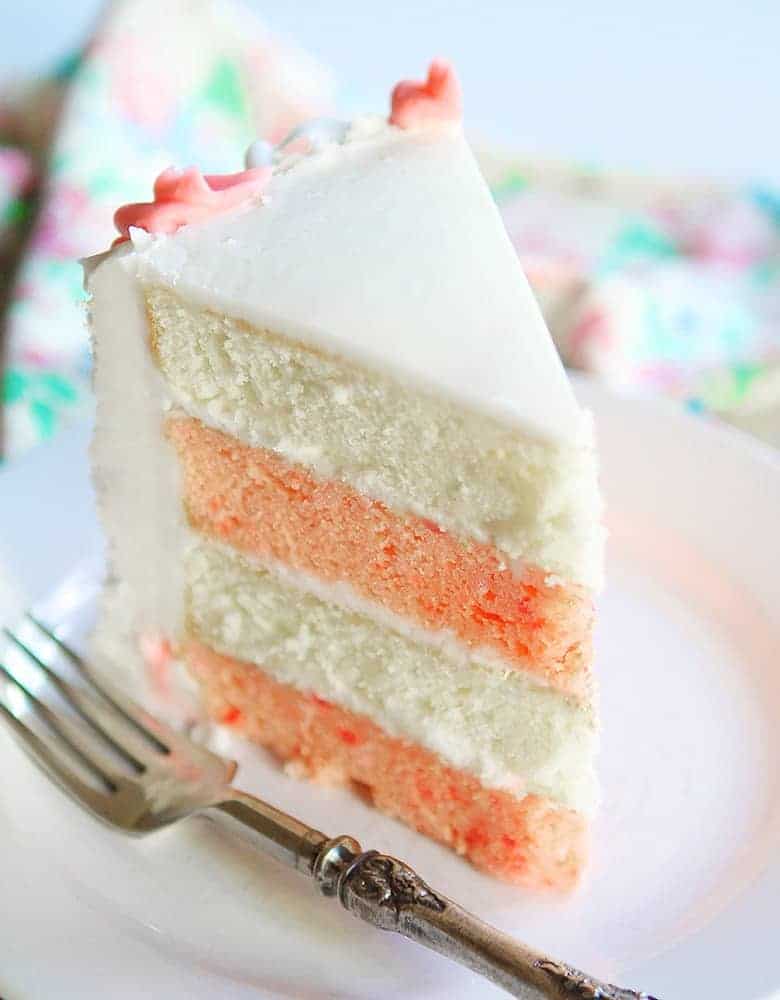 Her cake was unique… pink and white stripes outside as well as in. It matched her in a way. Pretty, simple, different, full of life and energy, and sweet enough to just gobble up.
I doubled my white cake recipe to make 4 layers total. Two layers white cake and two layers of white cake tinted pink with a little McCormick red food coloring.
I used my favorite Crusting Buttercream and tinted 1/3 of the batch pink for the pink ruffles. The white was used for a crumb coat and then the ruffles.
I have a tutorial for how I made the ruffles right here.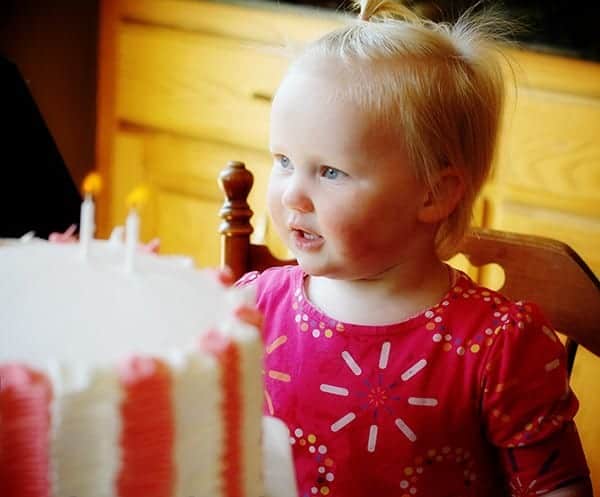 I am so thankful to everyone who stopped over and helped us celebrate this precious little girl. I am pretty sure I will feel the same next year… totally unable to accept the reality that my youngest child will be another year old… but I sure do hope that we are all once again surrounded by family and enjoying some delicious cake!