Ooey Gooey Butter Cake is almost an American classic! Since the 50's moms and grandmas have been making Ooey-Gooey Cakes for all to enjoy. You may be surprised by the ingredients!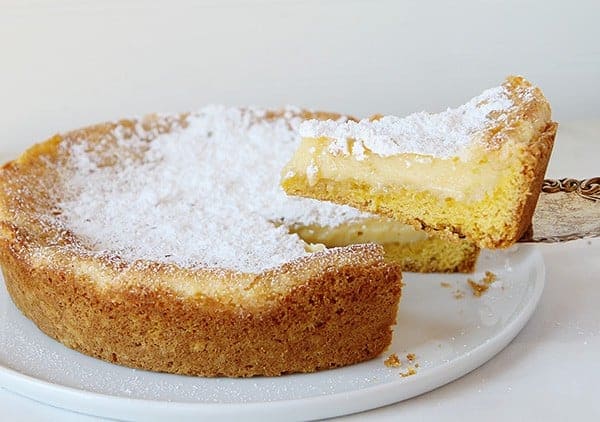 Butter Cake
Before making this I studied a lot of Ooey-Gooey Cake recipes. One comment was very, very common: "It's very sweet".
But I can handle sweet. I mean, I have made this. And this. And this. I think I can handle sweet.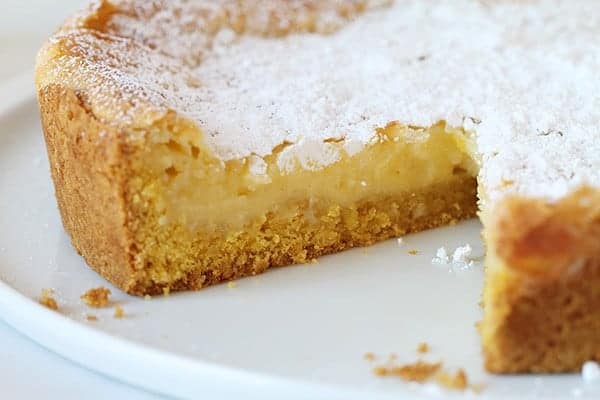 Silly me. I am not kidding, I got a toothache after I had one bite. It's that sweet.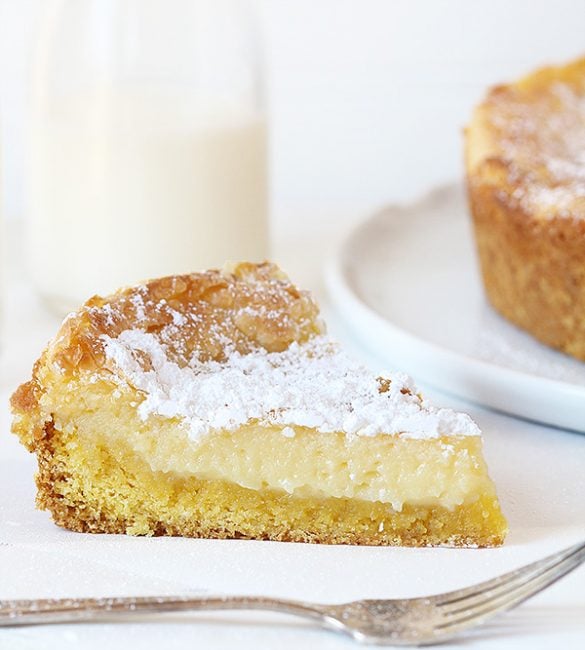 I mean, I am not one of those people who regularly uses those words: 'too sweet,' 'too rich,' 'too chocolatey.' I kind think those can be a bit of an oxymoron.
But, in this case?  It applies.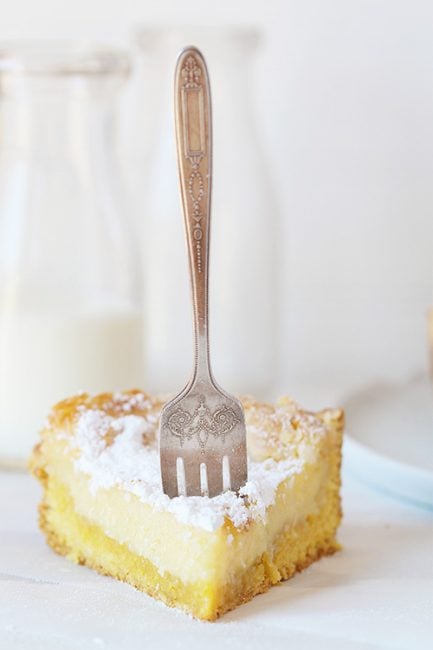 I wonder if there are any from scratch ooey-gooey cakes?  I might be interested in trying one! I used this recipe from allrecipes.com.
Ooey Gooey Bars
Although this is called ooey gooey butter cake, it is technically a bar. Most recipes are made in a 9×13 pan and then cut into bar shape, so when you make an ooey gooey butter cake you are technically making a bar! I chose to make mine in a 9×3 round cake pan just because I love round cakes, but if you choose to make yours in a 9×13 pan keep an eye on cooking times. The rest of the recipe is the same!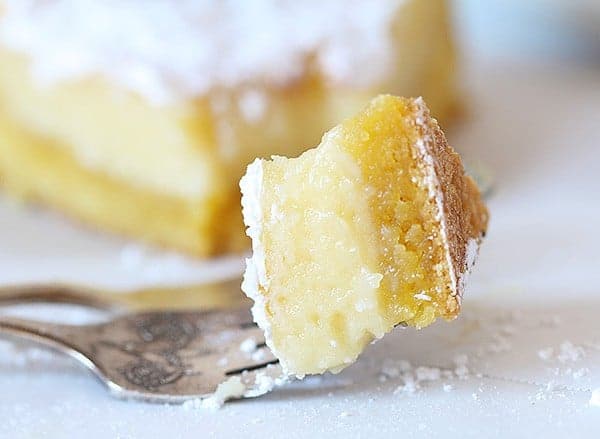 And this is about how much I could eat in one sitting.  I mean, don't get me wrong, it tastes great!  Like, really, really great.  Fantastic!  AMAZING!  It is just one of those dishes best served with a cup of black coffee and your dentist's business card.